PIXELEANDO - "Light Monk" [ES/EN]
Muy buen día, comunidad Alien Art Hive
Good day, community Alien Art Hive
---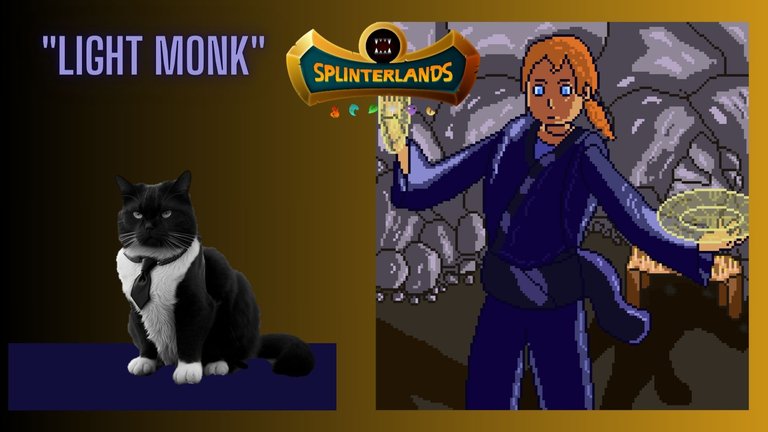 ---
Image designed in canva with elements from the Splinterlands game.
---
Hoy realice un pixel art con base en las cartas FLAGULON REINE.
---
Today I made a pixel art based on the cards FLAGULON REINE.

FLAGULON REINE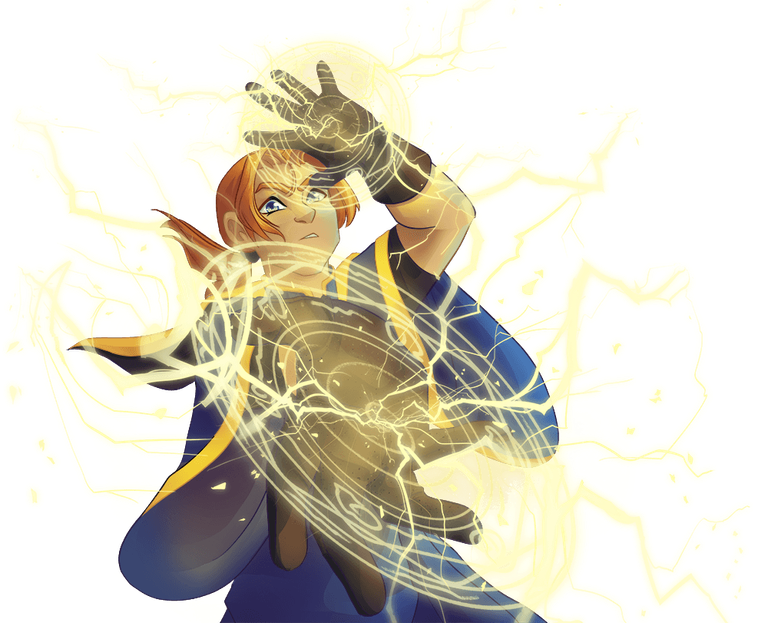 PART 1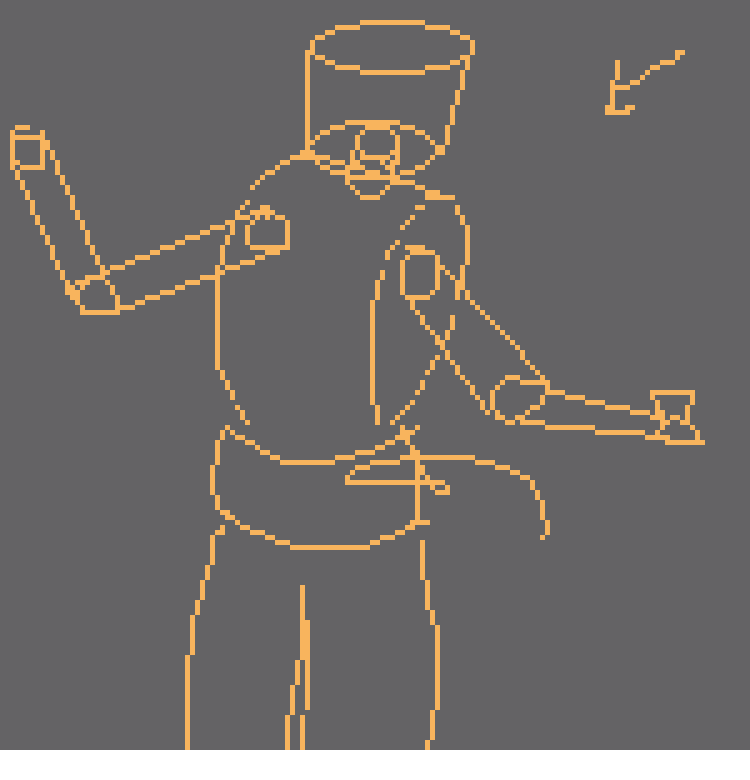 Para el boceto, me enfoqué en una postura en la que podría sostener los discos de energía, así también los tamaños de cada parte del cuerpo y agregando una separación la parte superior del cuerpo en partes, para poder tener una mejor imagen de como podía ajustar las prendas.
---
For the sketch, I focused on a posture in which I could hold the energy discs, as well as the sizes of each body part and adding a separation of the upper body into parts, in order to have a better picture of how I could adjust the clothes.

PART 2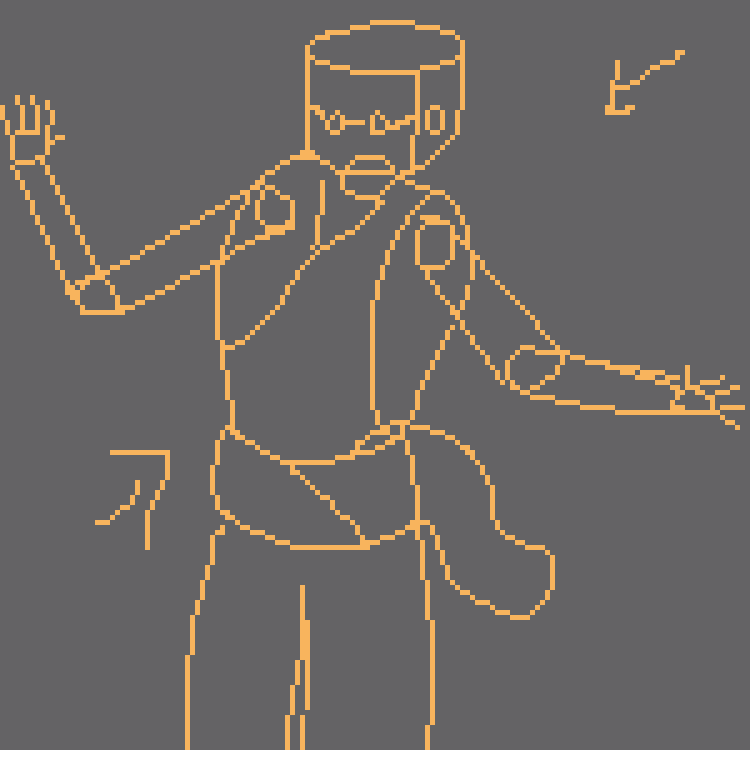 Aquí realicé el detallado de las prendas como la postura de las manos y el ajuste de algunas líneas. Así también poner las líneas de guía para la parte del rostro.
---
Here I did the detailing of the garments such as the posture of the hands and the adjustment of some lines. So also put the guide lines for the part of the face.

PART 3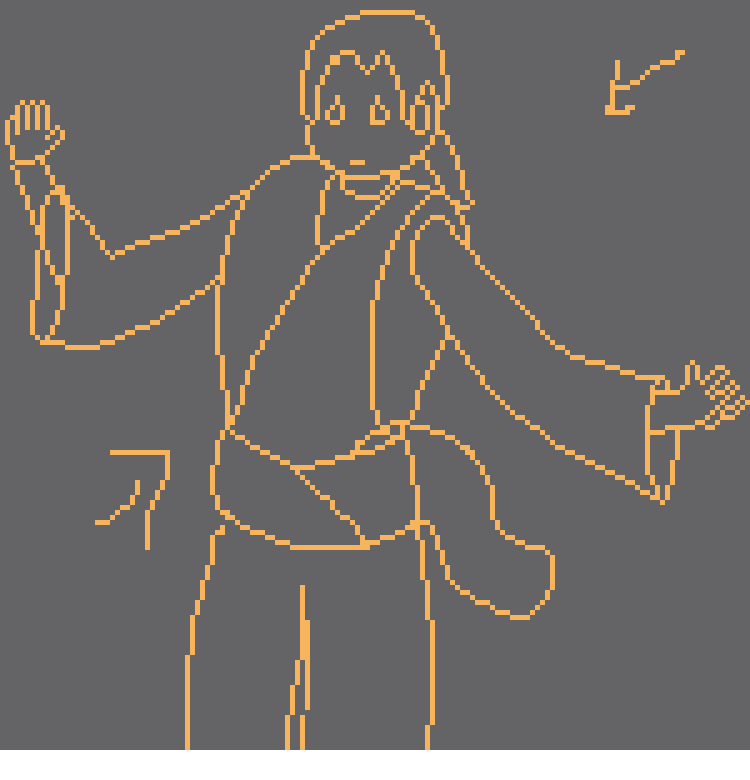 En esta parte me enfoqué en como sería el peinado y el rostro del personaje. Así también agregué las mangas de la prenda formando también una caída en relación a las manos.
---
In this part I focused on what the character's hairstyle and face would be like. So I also added the sleeves of the garment, also forming a fall in relation to the hands.

PART 4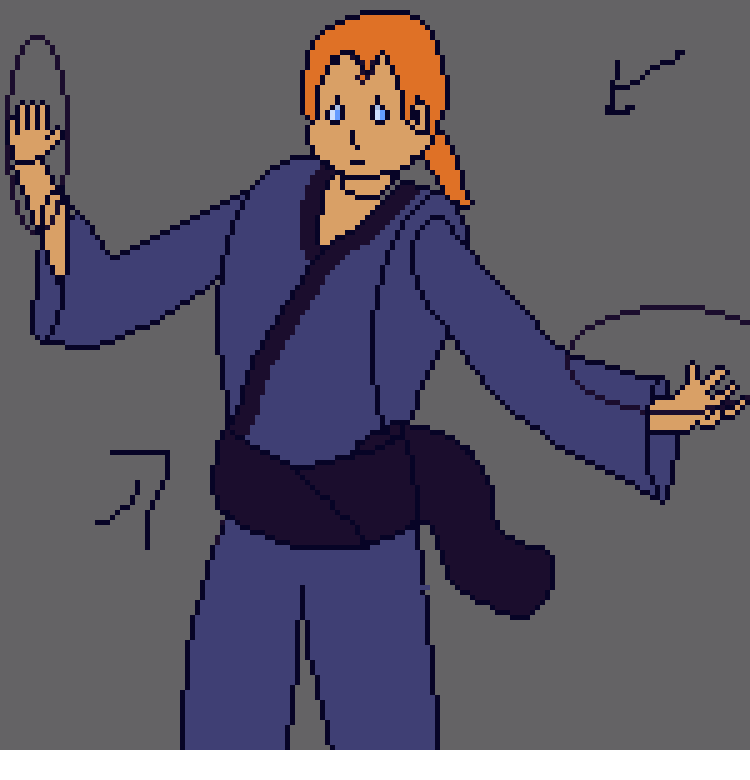 Agregue los colores base del personaje así también ajustar muchas líneas del dibujo, para poder tener una imagen más suave.
---
Add the base colors of the character as well as adjust many lines of the drawing, in order to have a softer image.

PART 5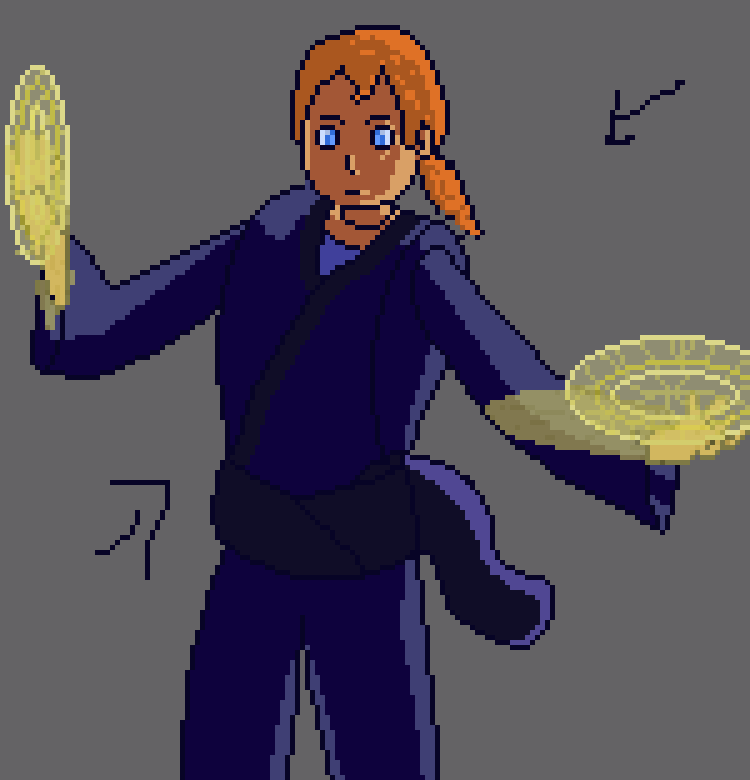 Aquí me enfoque en buscar la mejor manera de iluminación según la guía de iluminación que coloque. Así también como estarían colocados los discos de luz.
---
Here I focus on finding the best way of lighting according to the lighting guide that I put up. As well as how the light discs would be placed.

PART 6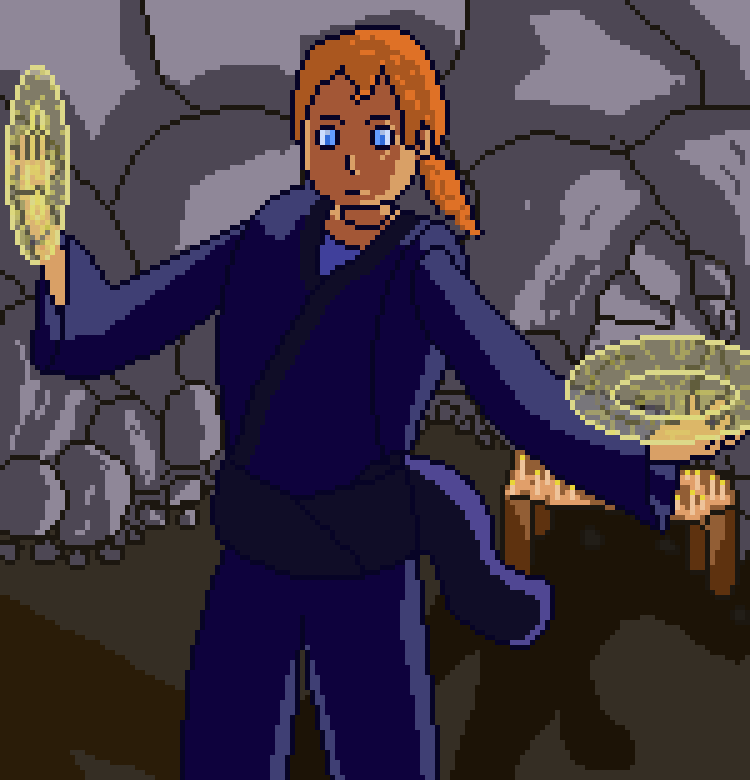 Agregue un fondo adecuado para la iluminación, ya que la luz viene desde abajo, así como la luz que los discos producen.
---
Add a suitable background for the lighting, since the light comes from below, as well as the light that the discs produce.

PART 7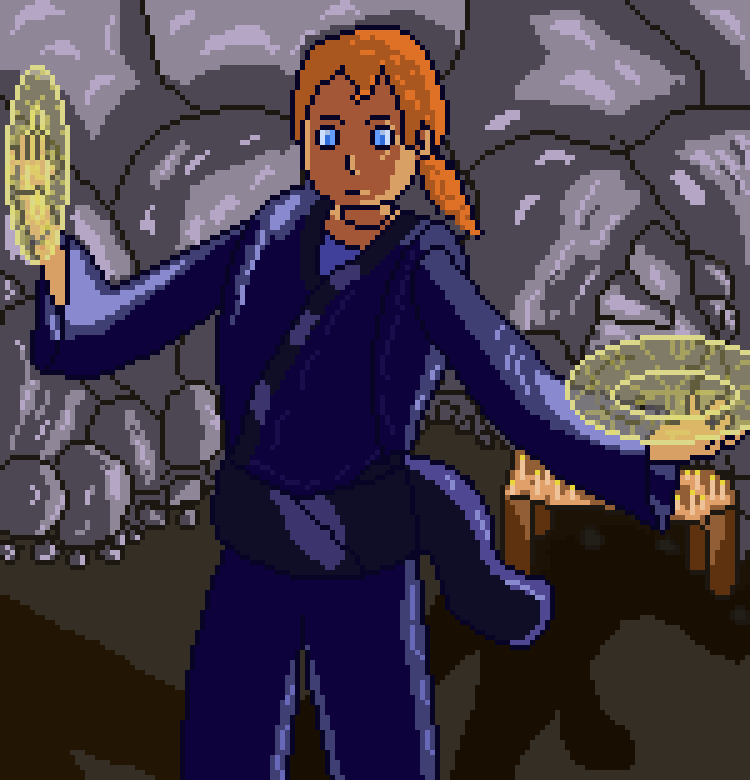 En esta parte me enfoqué en agregar detalles de rebote de luz, así como zonas que debería tener mayo iluminación para un mejor contraste.
---
In this part I focused on adding light bounce details, as well as areas that should have more lighting for better contrast.

---
Sin nada mas que decir, gracias por su atención, mucha suerte a todos y que un X10 llegue a sus vidas.
---
With nothing more to say, thank you for your attention, good luck to all and may an X10 come into your lives.

Todos elementos e imágenes inspirados en el juego splinterlands.com.. Los divisores tomados del Discord oficial de Splinterlands.
---
---
All elements and images inspired by the game splinterlands.com.. The dividers taken from Official Splinterlands Discord.

Referido aqui

Referred here

---
---