PIXELEANDO - "The deal" [ES/EN]

Muy buen día, comunidad Alien Art Hive
Good day, community Alien Art Hive
---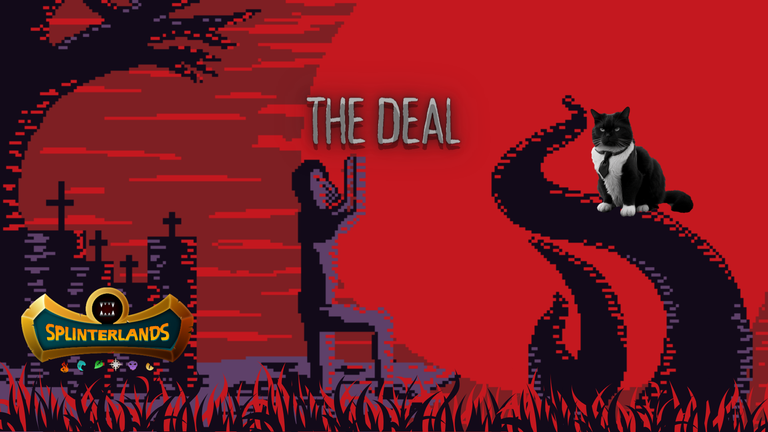 ---
Image made by @buiitre and designed in canva with elements from the game Splinterlands.
---
Hoy realice un pixel art con base en las cartas KULU MASTERMIND.
---
Today I made a pixel art based on the cards KULU MASTERMIND.

KULU MASTERMIND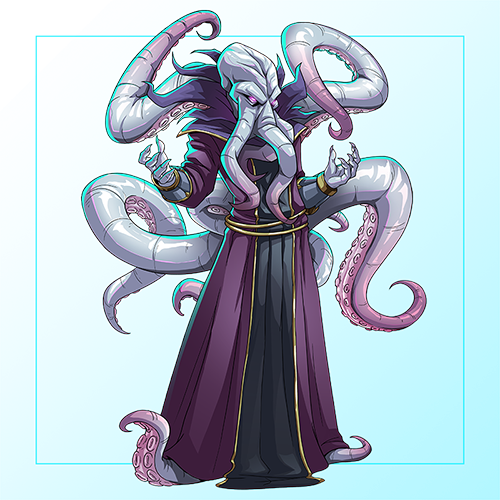 PART 1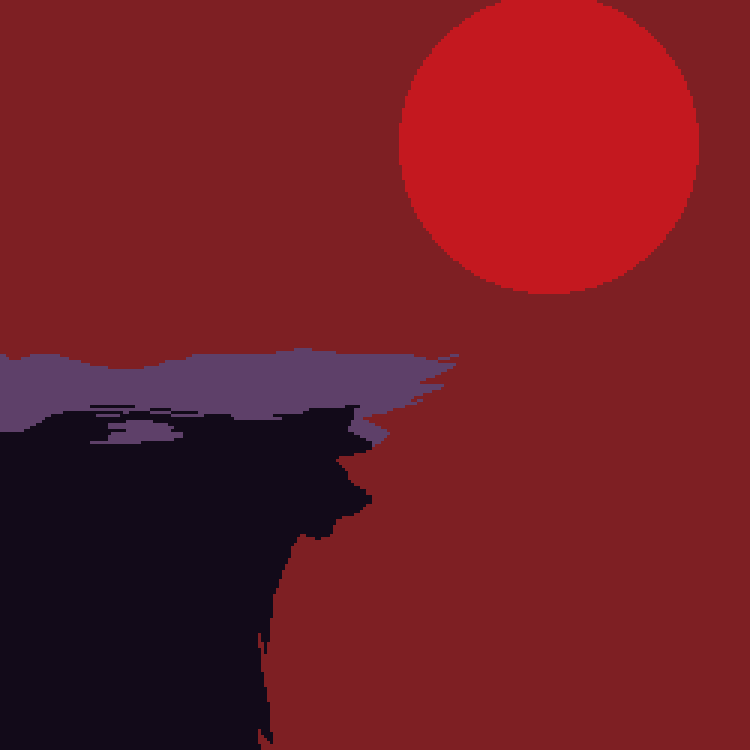 Mi idea principal es una escena caótica en la que el gran sacrificio por el poder sea reflejado, y pues un acantilado con una luna roja, es una buena representación del escenario ideal.
---
My main idea is a chaotic scene in which the great sacrifice for power is reflected, and then a cliff with a red moon is a good representation of the ideal scenario.

PART 2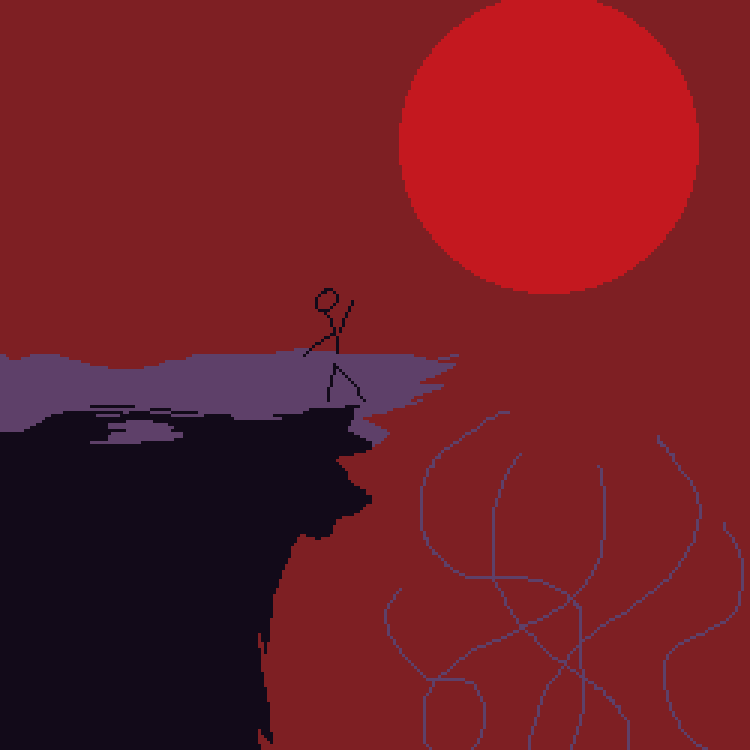 Para poder guiarme, hice algunas líneas simples, para tener como una guía de cuál sería la posición de los tentáculos, esto permite después exagerar los tamaños.
---
To guide you, I made some simple lines, to have as a guide what the position of the tentacles would be, this allows you to exaggerate the sizes later.

PART 3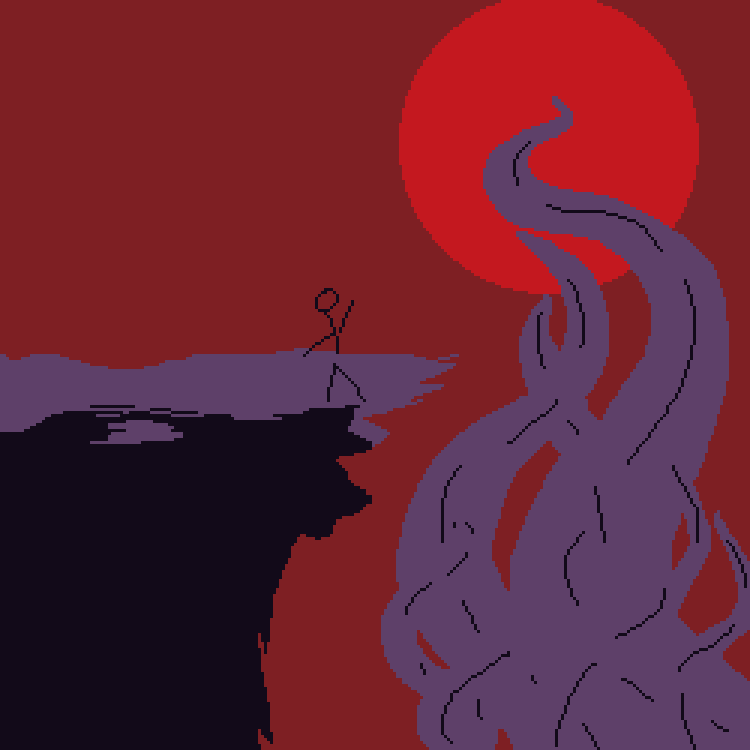 Marcamos como fluye cada tentáculo, para no confundir cada uno de ellos, así como me permitirá saber como haré la iluminación. Si desean hacer tentáculos, colas o cuellos; lo primero es aprender a hacer listones.
---
We mark how each tentacle flows, so as not to confuse each one of them, as well as it will allow me to know how I will do the lighting. If you want to make tentacles, tails or necks; The first thing is to learn how to make ribbons.

PART 4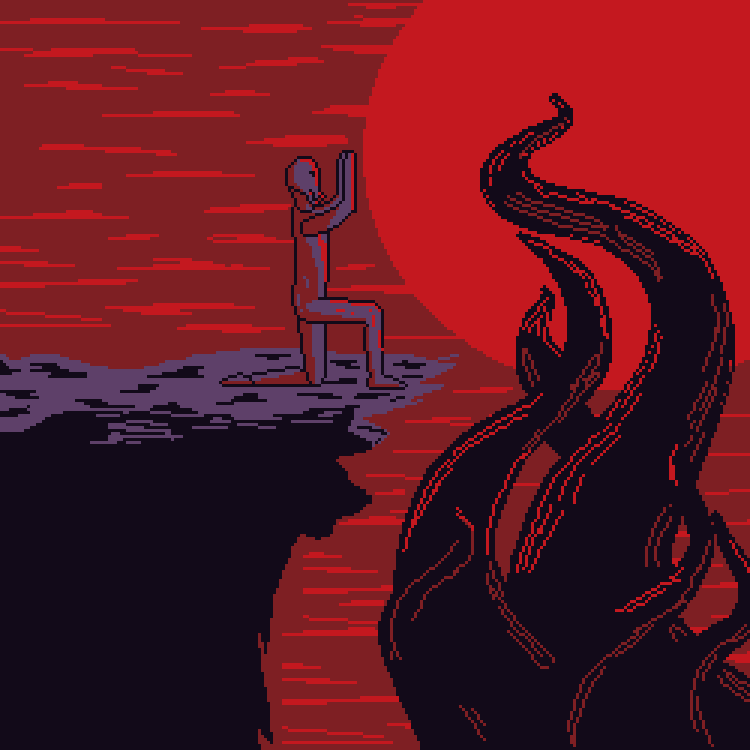 Después de escoger el mejor color para los tentáculos, nos enfocamos en como mejorar el fondo, y utilice la técnica líneas para poder alternar la luz del fondo.
---
After choosing the best color for the tentacles, we focused on how to improve the background, and I used the lines technique to be able to alternate the background lighting.

PART 5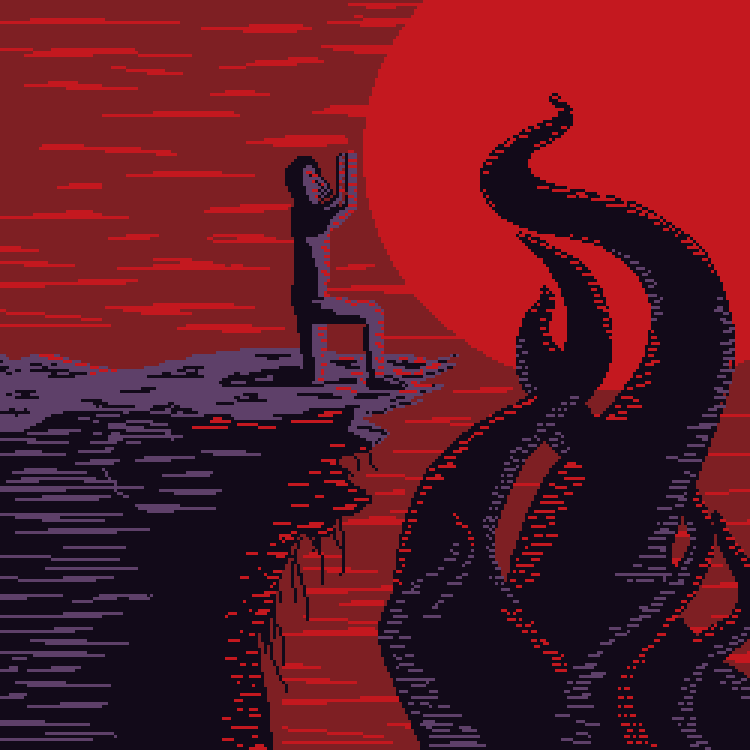 Después de ello, use la misma técnica para mejorar la imagen del trabajo, así como dar un mejor volumen cada objeto.
---
After that, use the same technique to improve the image of the work, as well as give each object a better volume.

PART 6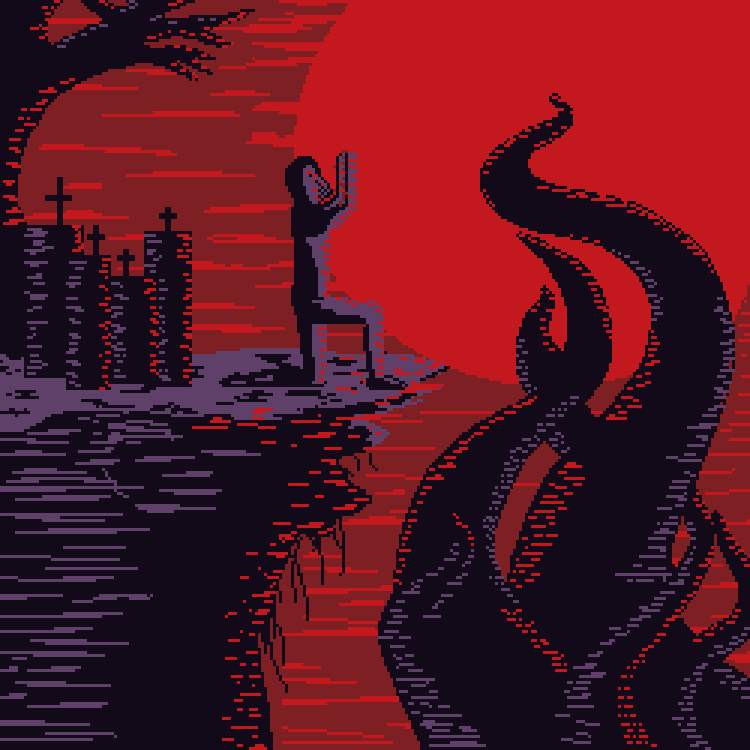 Viendo que tenía una zona con mucho espacio, agregue detalles que vallan acorde de la idea principal del trabajo.
---
Seeing that I had an area with a lot of space, I added details that fit the main idea of ​​the work.

---
Sin nada mas que decir, gracias por su atención, mucha suerte a todos y que un X10 llegue a sus vidas.
---
With nothing more to say, thank you for your attention, good luck to all and may an X10 come into your lives.

Todos elementos e imágenes inspirados en el juego splinterlands.com.. Los divisores tomados del Discord oficial de Splinterlands.
---
---
All elements and images inspired by the game splinterlands.com.. The dividers taken from Official Splinterlands Discord.

Referido aqui

Referred here

---
---