PIXELEANDO - ""Valkyrie"" [ES/EN]
Muy buen día, comunidad Alien Art Hive
Good day, community Alien Art Hive
---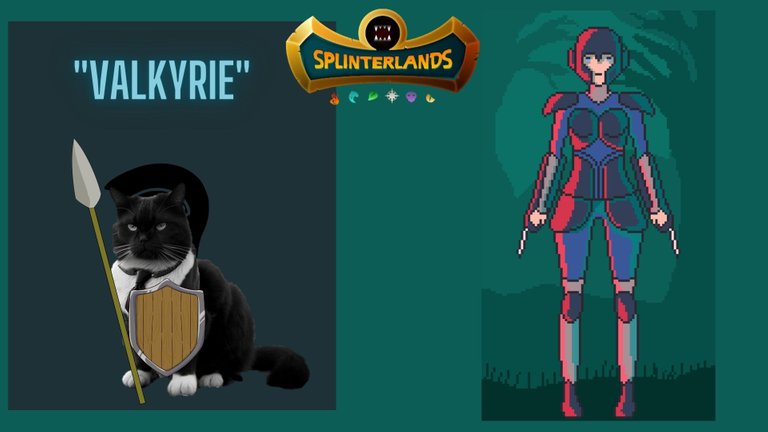 ---
Image designed in canva with elements from the Splinterlands game.
---
Hoy realice un pixel art con base en las cartas KELYA FRENDUL.
---
Today I made a pixel art based on the cards KELYA FRENDUL.

ORIGINAL IMAGES
KELYA FRENDUL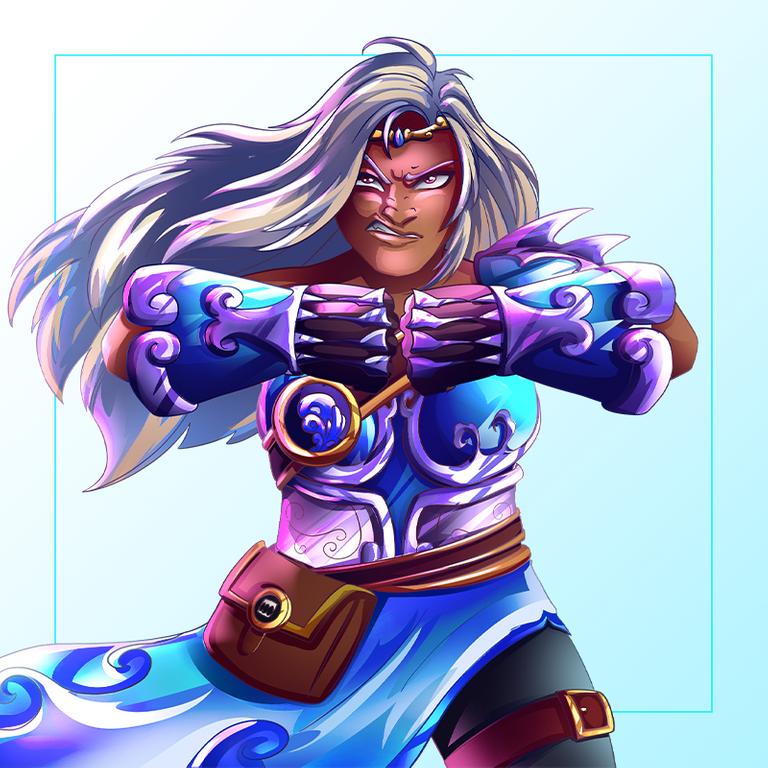 PART 1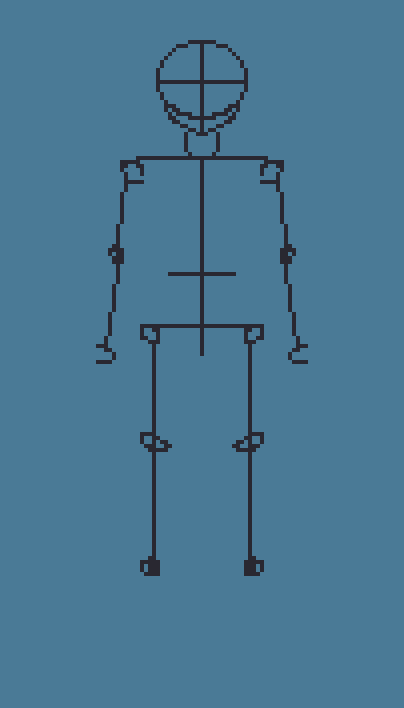 Puse en práctica lo que aprendí sobre anatomía, y me enfoque a usar una postura simple para empezar. Así también cada punto de articulación.
---
I put what I learned about anatomy into practice, and focused on using a simple posture to start with. So too every point of articulation.

PART 2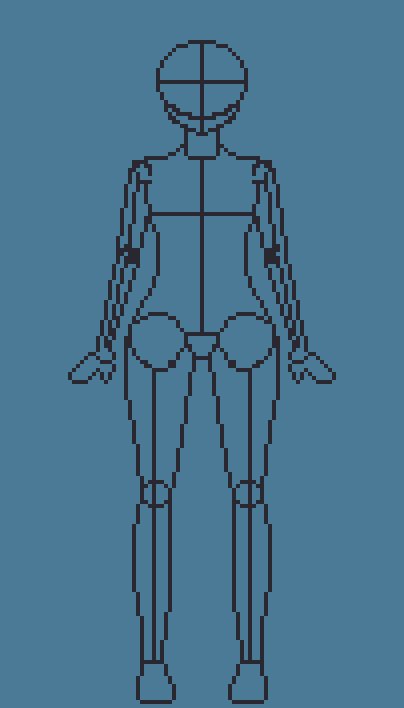 Agregue todos los detalles relacionados al grosor y estructura del cuerpo.
---
Add all the details related to the thickness and structure of the body.

PART 3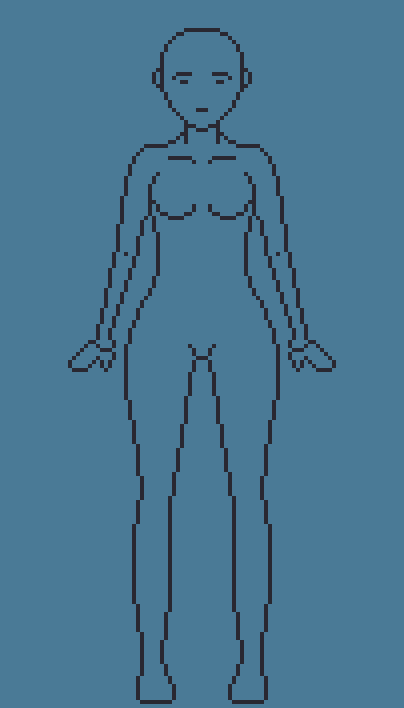 Corregí algunas zonas, y limpie las líneas anteriores para poder tener una imagen más limpia.
---
I corrected some areas, and cleaned up the previous lines in order to have a cleaner image.

PART 4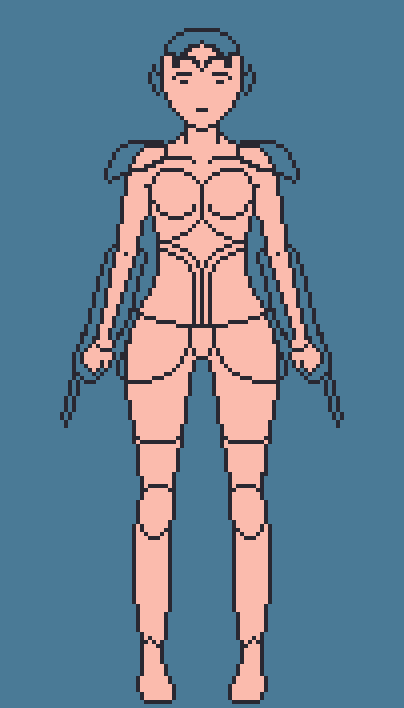 Aquí me enfoque en buscar la vestimenta adecuada, en relación a la carta que tome como referencia. Así como hacer que se vea más ligero.
---
Here I focus on finding the right clothing, in relation to the letter that I take as a reference. As well as make it look lighter.

PART 5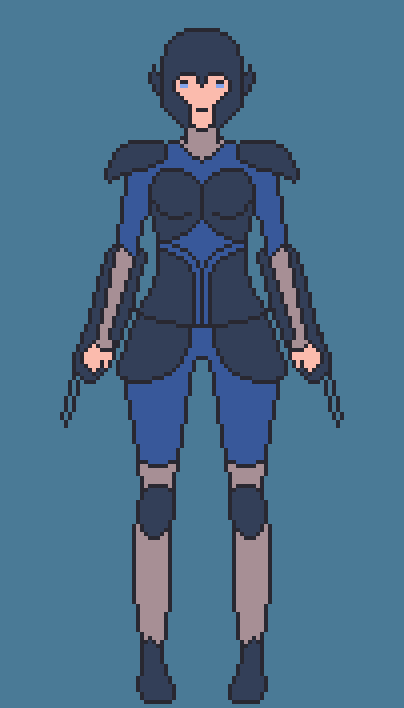 Me enfoqué en buscar lo colores más adecuados para la armadura, ya que uso una paleta de colores enfocada al azul.
---
I focused on finding the most suitable colors for the armor, since I use a color palette focused on blue.

PART 6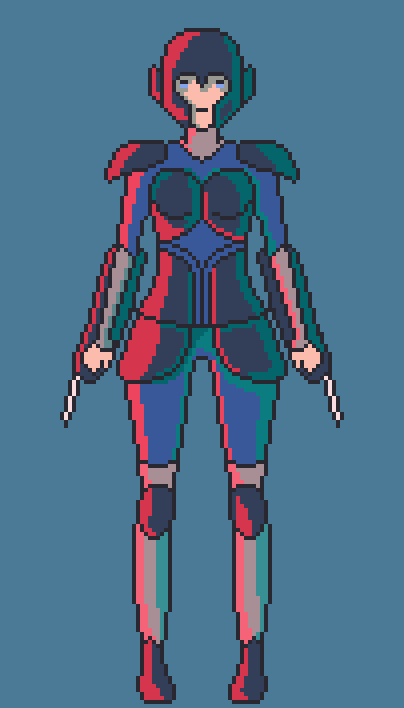 Aquí me enfoqué en agregar la iluminación y sombreado, aunque fue algo tedioso el buscar un tono para la sombra, ya que son tonalidades azules, y la iluminación es rojiza.
---
Here I focused on adding the lighting and shading, although it was somewhat tedious to find a tone for the shadow, since they are blue tones, and the lighting is reddish.

PART 7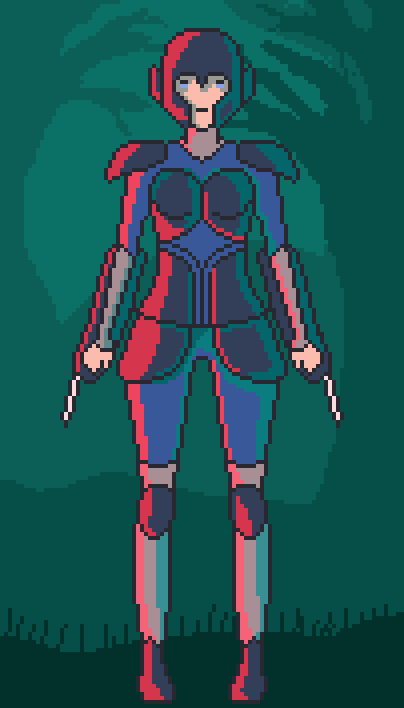 En esta parte, agregue un fondo simple, pero que no altere la visión de los colores del píxel art.
---
In this part, add a simple background, but that does not alter the vision of the colors of the pixel art.

---
Sin nada mas que decir, gracias por su atención, mucha suerte a todos y que un X10 llegue a sus vidas.
---
With nothing more to say, thank you for your attention, good luck to all and may an X10 come into your lives.

Todos elementos e imágenes inspirados en el juego splinterlands.com.. Los divisores tomados del Discord oficial de Splinterlands.
---
---
All elements and images inspired by the game splinterlands.com.. The dividers taken from Official Splinterlands Discord.

Referido aqui

Referred here

---
---