Battle of the Week; CRUEL SETHROPOD |ESP | ENG|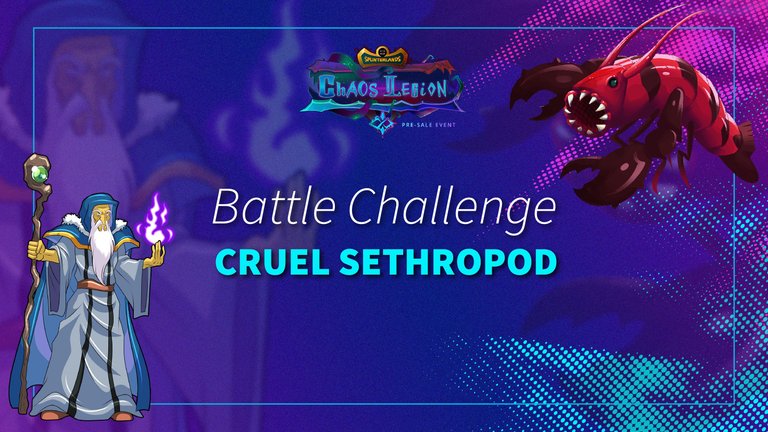 Hello friends, this time I will be sharing with you my participation in the weekly challenge made by the splinterlands community, this week the card selected for the challenge was CRUEL SETHROPOD, which belongs to the water element and has a common rarity besides being part of the CHAOS LEGION edition, before starting with the description of my battle it is important to note that you should always make a quick check of the last moves that your opponent has made because it will be very useful when building your strategy.
Hola amigos, en esta ocasión estaré compartiendo con ustedes mi participación en el reto semanal realizado por la comunidad de splinterlands, esta semana la carta seleccionada para el reto fue CRUEL SETHROPOD, la cual pertenece al elemento agua y tiene una rareza común además de ser parte de la edición CHAOS LEGION, antes de comenzar con la descripción de mi batalla es importante señalar que siempre debes hacer una revisión rápida de las últimas jugadas que ha realizado tu oponente ya que te será muy útil a la hora de construir tu estrategia.
Tell us about your lineup. Explain why you place each card in that position and why they fit well CRUEL SETHROPOD?
¿Cuéntanos sobre tu alineación. ¿Explique por qué coloca cada tarjeta en esa posición y por qué encajan bien con CRUEL SETHROPOD ?
I will start by referring to the rules that determined the game to perform the battle which were; number 1 the standard game mechanics were not going to be modified so all monsters on the battlefield were able to take advantage of their abilities and stats to the maximum, secondly we had 23 mana to build our lineup as well as you could play with the splinter of your choice.
Comenzaré refiriéndome a las reglas que determinaron el juego para realizar la batalla las cuales fueron; número 1 la mecánica estándar del juego no iba a ser modificada por lo que todos los monstruos en el campo de batalla podían aprovechar sus habilidades y estadísticas al máximo, en segundo lugar teníamos 23 mana para construir nuestra alineación así como podías jugar con la astilla de tu elección.




My Battle 🏆
---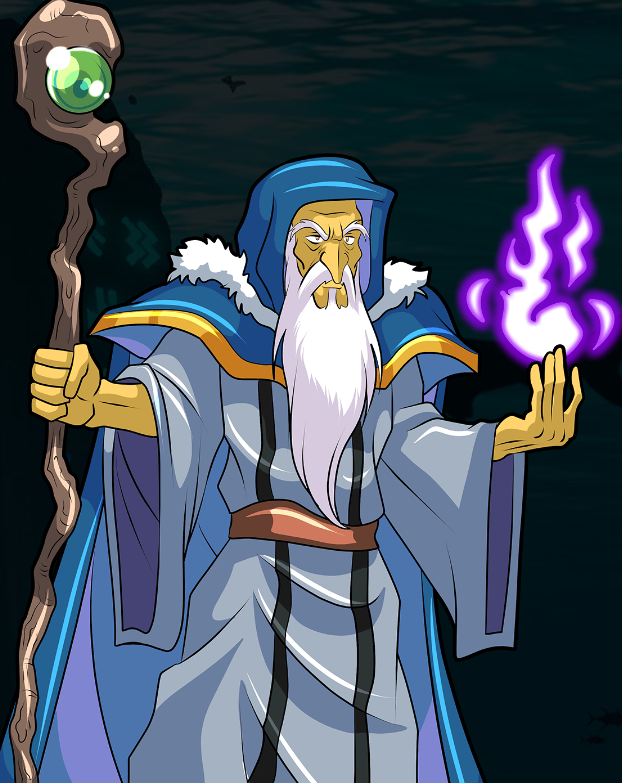 Therefore I decided to set up my lineup as follows the summoner I used was alric stormbringer, which belongs to the water splinter and in turn has the following characteristics a cost of 3 mana and the ability to grant one more magic attack to allied monsters.
Por lo tanto decidí armar mi alineación de la siguiente manera el invocador que utilicé fue alric stormbringer, el cual pertenece a la astilla de agua y a su vez tiene las siguientes características un costo de 3 mana y la capacidad de otorgar un ataque mágico más a los monstruos aliados.
---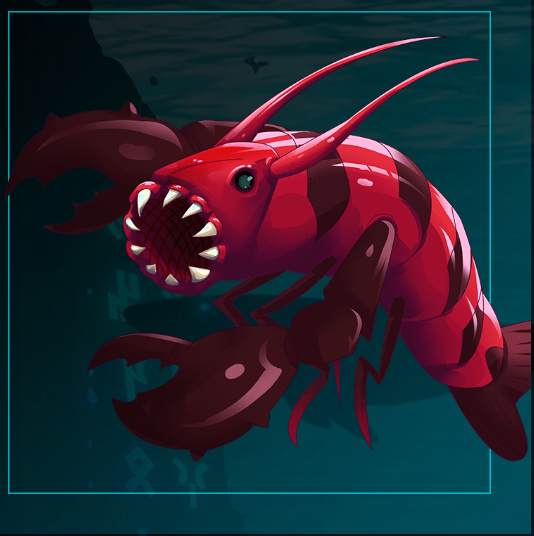 As for the card that occupies the first place in my strategy used in battle is the protagonist of the CRUEL SETHROPOD, which consists of the following statistics: 1 melee attack, 3 armor, 4 health and one speed. This card has no ability but it is important to note that from level 3 it starts to modify its attack, speed and health stats until it reaches its last level.
En cuanto a la carta que ocupa el primer lugar en mi estrategia utilizada en la batalla es el protagonista de la semana cruel sethropod, que consta de las siguientes estadísticas: 1 ataque cuerpo a cuerpo, 3 de armadura, 4 de salud y una de velocidad. Esta carta no tiene ninguna habilidad pero es importante destacar que a partir del nivel 3 comienza a modificar sus estadísticas de ataque, velocidad y salud hasta llegar a su último nivel.
---
In second place the card that occupies this position is djinn oshannus, which belongs to the water splinter and has very good statistics which are; 2 magic attack, 10 health and 5 speed, and in turn has a cost of 8 mana in miopinion is worth paying this cost of mana for this card because it is very fine and its ability consists of vacuum, which is to reduce the magical attacks that receives this monster, it should be noted that this card at level 2 develops the ability of phase, which means that magical attacks can miss this monster, and level 3 the ability of force field this monster receives only 1 damage from attacks with power greater than 5. being the rarity of this legendary card.
En segundo lugar la carta que ocupa esta posición es djinn oshannus, que pertenece a la astilla de agua y tiene muy buenas estadísticas que son; 2 de ataque mágico, 10 de salud y 5 de velocidad, y a su vez tiene un costo de 8 de maná en miopinión vale la pena pagar este costo de maná por esta carta ya que es muy fina y su habilidad consiste en el vacío, que consiste en reducir los ataques mágicos que recibe este monstruo, cabe destacar que esta carta a nivel 2 desarrolla la habilidad de fase, lo que significa que los ataques mágicos pueden fallar a este monstruo, y a nivel 3 la habilidad de campo de fuerza este monstruo recibe solo 1 de daño de los ataques con potencia mayor a 5. siendo la rareza de esta carta legendaria.
---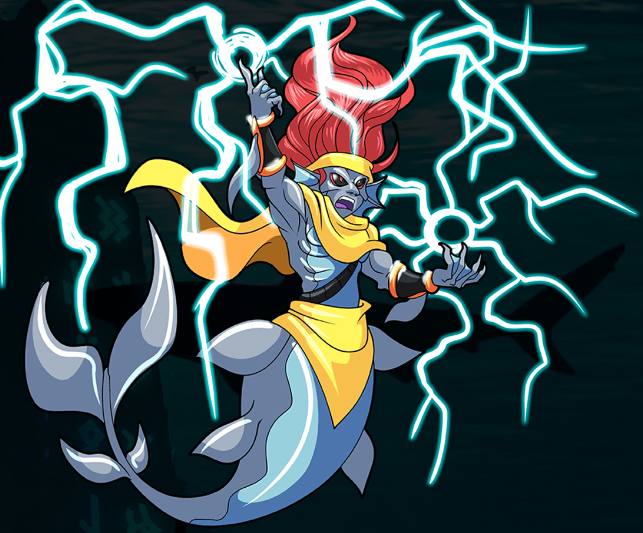 Next in the number three position you will see Ruler of the Seas, this card has the following statistics, 2 magic attack, 3 speed and 5 health.and has a legendary rarity at the same time has the ability of Burst, which is to do additional damage to the monsters adjacent to the target monster, ie in addition to attacking the monster in the first position also attacks the monster in the second position simultaneously (the attack caused in the first monster is reflected in the second position). It should be noted that from level 2 it activates the Swiftness ability and at level 3 the Silence ability.
A continuación en la posición número tres verás a Ruler of the Seas, esta carta tiene las siguientes estadísticas, 2 de ataque mágico, 3 de velocidad y 5 de salud. y tiene una rareza legendaria al mismo tiempo tiene la habilidad de Ráfaga, que consiste en hacer daño adicional a los monstruos adyacentes al monstruo objetivo, es decir, además de atacar al monstruo en la primera posición también ataca al monstruo en la segunda posición simultáneamente (el ataque causado en el primer monstruo se refleja en la segunda posición). Hay que tener en cuenta que a partir del nivel 2 se activa la habilidad Rapidez y a nivel 3 la habilidad Silencio.
---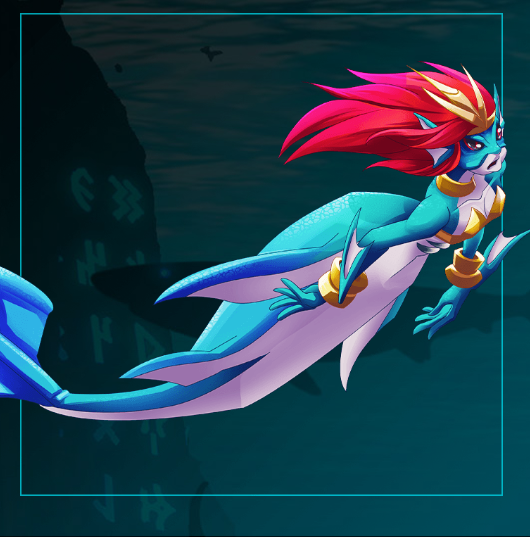 Then in the number 4 position of my lineup is the card MERDAALI GUARDIAN, which has a cost of 3 mana and its stats are made up of 2 speed and a health of 3, this card has the ability of Tank Heal, which is to restore a part of the monster health of the first position. In addition its rarity is rare.
Luego en la posición número 4 de mi alineación se encuentra la carta MERDAALI GUARDIAN, , la cual tiene un costo de 3 de maná y sus estadísticas se componen de 2 de velocidad y una salud de 3, esta carta tiene la habilidad de Curación de Tanque, que consiste en restaurar una parte de la salud del monstruo de la primera posición. Además su rareza es rara.
---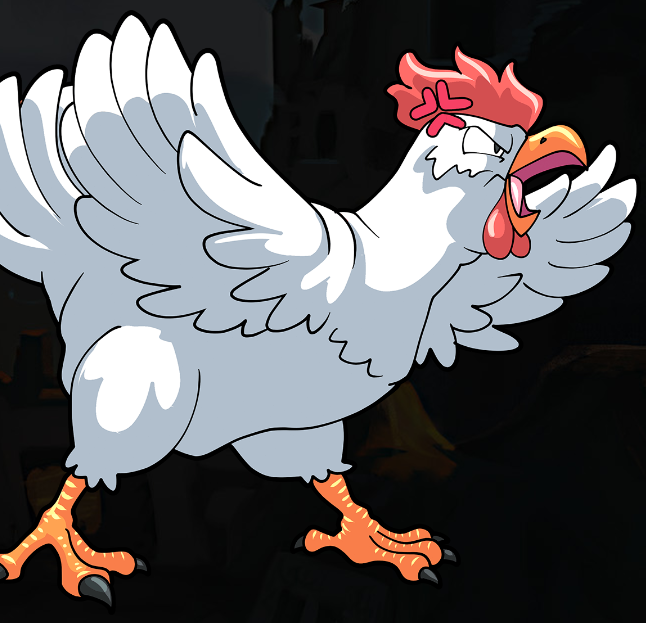 Finally, occupying the number 5 spot in my lineup is Furious Chicken, this card I really like to play it, at first glance it does not seem an attractive card but it is very versatile, its stats are as follows: it has a cost of zero mana, 1 speed, 1 health, and it belongs to the neutral splinter and its rarity is rare.
Por último, ocupando el puesto número 5 de mi alineación está Furious Chicken, esta carta me gusta mucho jugarla, a primera vista no parece una carta atractiva pero es muy versátil, sus estadísticas son las siguientes: tiene un coste de maná cero, 1 de velocidad, 1 de salud, y pertenece a la astilla neutral y su rareza es rara.
---
Did your strategy work, and what would you try differently next time ?
¿Funcionó tu estrategia, y qué intentarías de forma diferente la próxima vez?
To summarize my strategy was based on combining my cards as best as possible, where my summoner brings benefit to his allies and they attack directly to the health of the enemy monster eh I placed the selected card in front due to the stats it presents because it would give me more time for my other monsters to attack and cause enough damage to the enemy in the first round and my monster that is at the front of my lineup would be healed by my regenerator card and the angry chicken occupies the last position to protect my rear.
Para resumir mi ESTRATEGIA se basó en combinar mis cartas lo mejor posible, donde mi invocador aporta beneficio a sus aliados y estos atacan directamente a la salud del monstruo enemigo eh colocado la carta seleccionada al frente debido a las estadísticas que presenta ya que me daría más tiempo para que mis otros monstruos ataquen y causen suficiente daño al enemigo en la primera ronda y mi monstruo que está al frente de mi alineación sería curado por mi carta regeneradora y el pollo enojado ocupa la última posición para proteger mi retaguardia.
Do you like CRUEL SETHROPOD, why or why not?
¿Te gusta CRUEL SETHROPOD, por qué o por qué no?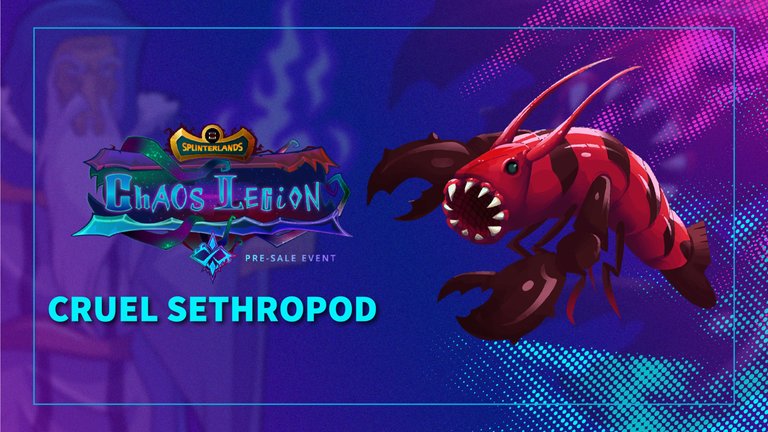 This is a card that you can play when you have little mana, I use it rarely but you can find it useful and start to include it in your strategies often.
Esta es una carta que puedes jugar cuando tienes poco maná, yo la uso poco pero puedes encontrarla útil y empezar a incluirla en tus estrategias a menudo.
Traducción realizada con el traductor Deepl
---
---