Mi batalla del desafío / My challenge battle |ESP | ENG|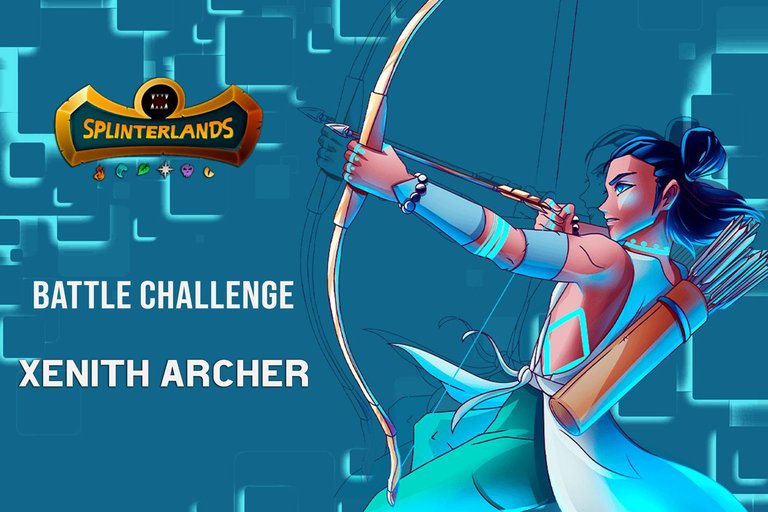 Hello friends, this time I will be talking about this week's selected card (XENITH ARCHER), this card belongs to the CHAOS LEGION edition, it is also part of the neutral chip, as usual before putting together your lineup we observe the rules that the game gives us to carry out the battle and in the same way we make a brief check of the last strategies used by our opponent. Then we proceeded to set up our formation and go to battle.
Today the rules were as follows;
nº1; Shooting practice: all the monsters of magical and ranged attacks, today will have the snipe skill, which consists of attacking the enemy monsters that are not in the first position, in addition to possessing characteristics of ranged attacks, magical or no attack.
nº2; I had a total of 15 mana, to build my lineup.
nº3; I could play with 4 splinter, (earth, death, life, fire).
Hola amigos, en esta ocasión voy a hablar de la carta seleccionada de esta semana (XENITH ARCHER), esta carta pertenece a la edición CHAOS LEGION, también forma parte de la ficha neutral, como siempre antes de armar su alineación observamos las reglas que nos da el juego para llevar a cabo la batalla y de igual manera hacemos una breve revisión de las últimas estrategias utilizadas por nuestro oponente. Luego procedimos a armar nuestra formación y salir a la batalla.
Hoy las reglas fueron las siguientes;
nº1; Práctica de tiro: todos los monstruos de ataques mágicos y a distancia, hoy tendrán la habilidad snipe, que consiste en atacar a los monstruos enemigos que no estén en primera posición, además de poseer características de ataques a distancia, mágicos o sin ataque.
nº2; Tenía un total de 15 de maná, para construir mi alineación.
nº3; Podía jugar con 4 astillas, (tierra, muerte, vida, fuego).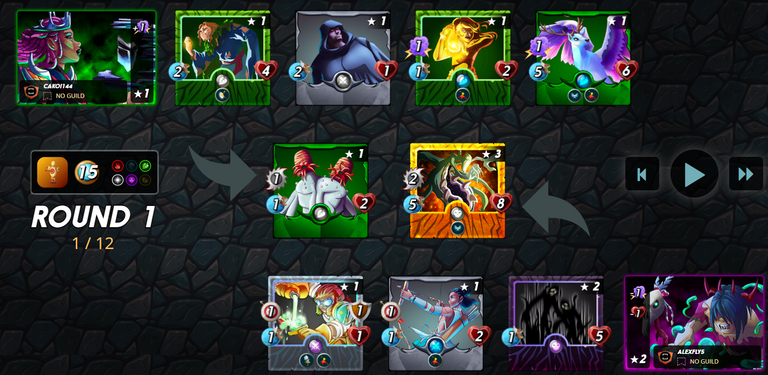 My Battle 🏆
---
Tell us about your lineup. Explain why you place each card in that position and why they fit well VENARI KNIFER ?
¿Cuéntanos sobre tu alineación. ¿Explique por qué coloca cada tarjeta en esa posición y por qué encajan bien con VENARI KNIFER ?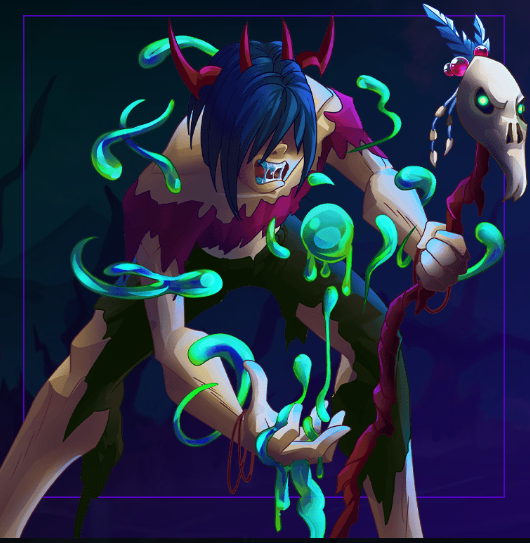 On the other hand; the structure of my lineup consists of the following sequence, the summoner I used was (THADDIUS BROOD), which has the following abilities, it takes 1 health from enemy monsters as well as 1 from magic attacks. Its cost is 4 mana, to be used on the battlefield.
Por otra parte; la estructura de mi alineación consta de la siguiente secuencia, el summoner que utilice fue (THADDIUS BROOD), el cual posee las siguientes habilidades, le quita uno de salud a los monstruos enemigos al igual que uno de ataques mágicos. Su costo es de 4 mana, para ser utilizado en el campo de batalla.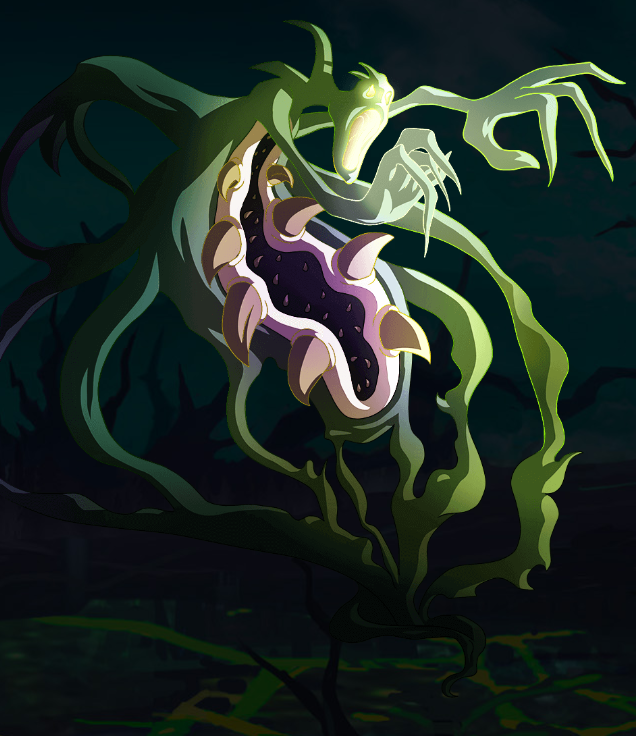 At the front of my formation, is (PHANTASM), it has a cost of 6 mana, its statistics are conformed as follows, 2 melee attacks, 5 speed, 8 health, has the ability of Flying, which is that it can avoid the melee or ranged attacks of the monsters that do not possess this ability, also belongs to the splinter of death and its rarity is common.
Al frente de mi formación, se encuentra (PHANTASM), tiene un coste de 6 de maná, sus estadísticas se conforman de la siguiente manera, 2 ataques cuerpo a cuerpo, 5 de velocidad, 8 de salud, tiene la habilidad de Volar, que consiste en que puede evitar los ataques cuerpo a cuerpo o a distancia de los monstruos que no posean esta habilidad, además pertenece a la astilla de la muerte y su rareza es común.
---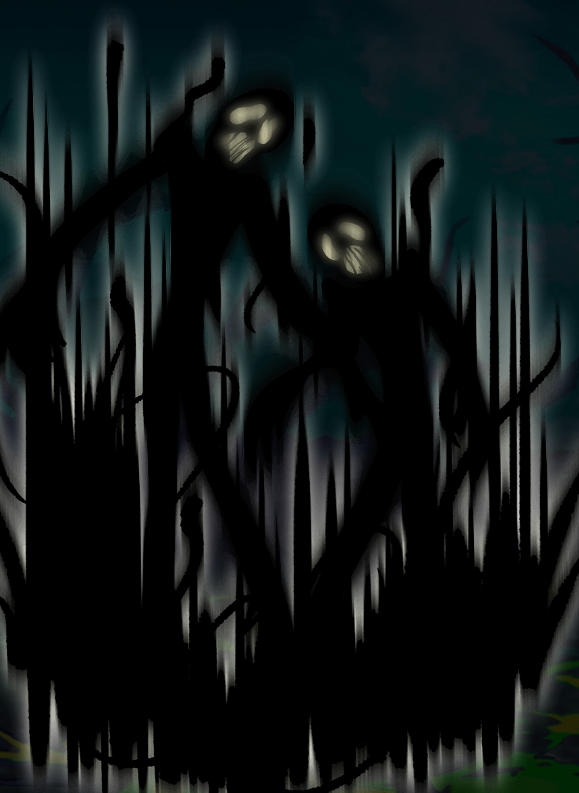 In the second place of my formation I played (SHADOWY PRESENCE), this card has a cost of 1 mana, 1 speed, 4 health and belongs to the splinter of death whose rarity is epic. it is worth noting that this card in the slight 3, develops the ability of (Strengthen), this ability is to increase the lives of friendly monsters, and at level 6 (Inspire), this ability gives you one more melee attack.
En el segundo puesto de mi formación jugué a (SHADOWY PRESENCE), esta carta tiene un costo de 1 maná, 1 de velocidad, 4 salud y pertenece al splinter de la muerte cuya rareza es épica. cabe destacar que esta carta en el leve 3, desarrolla la habilidad de (Strengthen), esta habilidad consiste en aumentar las vidas de los monstruos amigos, y en el nivel 6 (Inspire), esta habilidad le otorga uno más de ataque cuerpo a cuerpo.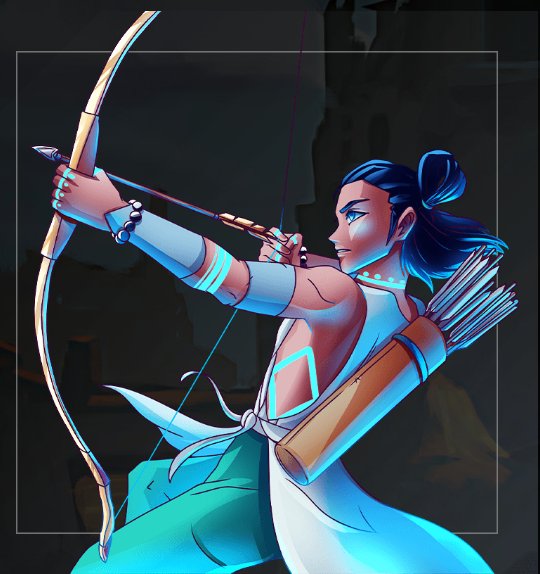 Successively in the position number 3, of my formation is (XENITH ARCHER), this is the protagonist card this week, which belongs to the neutral splinter and whose rarity is rare also has a cost of 2 mana, its statistics are made up of 1 of distance attack, 1 of speed, 2 of health, has no skills and belongs to the chaos legion edition.
Sucesivamente en el puesto número 3, de mi formación se encuentra (XENITH ARCHER), esta es la carta protagonista de esta semana, la cual pertenece a la astilla neutral y cuya rareza es rara además tiene un coste de 2 maná, sus estadísticas se componen de 1 de ataque a distancia, 1 de velocidad, 2 de salud, no tiene habilidades y pertenece a la edición de la legión del caos.
---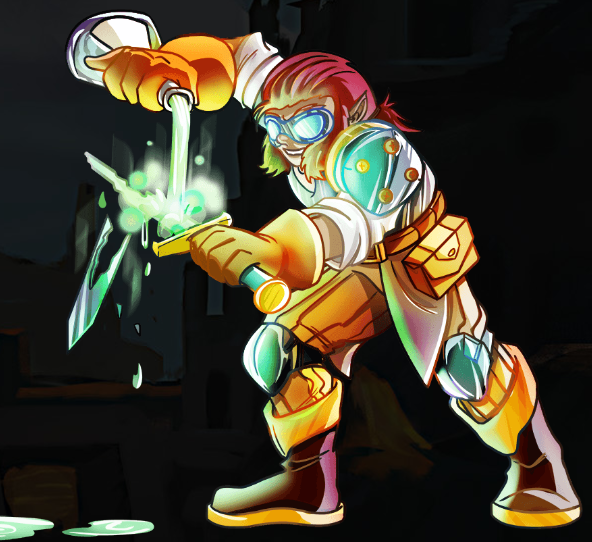 Finally; occupying the last place in my lineup is the incredible card (HALFLING ALCHEMIST), it has a cost of 2 mana, and its statistics are made up of 1 of distance attack, 1 of speed, 1 of armor and 1 of health besides possessing the ability of Halving that consists of reducing the attack of the enemy monster to half when it is hit by this monster, and at level 4 it acquires the ability of redemption. This card has an epic rarity, it belongs to the neutral splinter.
Por último; ocupando el último puesto de mi alineación está la increíble carta (HALFLING ALCHEMIST), tiene un costo de 2 mana, y sus estadísticas están conformadas por 1 de ataque de distancia, 1 de velocidad, 1 de armadura y 1 de salud además de poseer la habilidad de Halving que consiste en reducir el ataque del monstruo enemigo a la mitad cuando es golpeado por este monstruo, y en el nivel 4 adquiere la habilidad de redemption. Esta carta posee una rareza épica, pertenece al splinter neutral.
Did your strategy work, and what would you try differently next time ?
¿Funcionó tu estrategia, y qué intentarías de forma diferente la próxima vez?
My strategy was basically based on affecting the stats of the opponent's cards, as well ? due to the rules of the game I decided to use this summoner, which with its abilities favored me strategically as it reduced the life and magic attack of the opponent's monsters, my card in the first row was an excellent tank as it was fast and attacked the opponent hard, while my card in the second position acted as a magnet to receive all the attacks of the enemy and thus my two remaining cards would play their part in the battle.
Mi estrategia básicamente; estuvo basada en afectar las estadísticas de las cartas del oponente, ¿ como así ? debido a las reglas de la partida decide utilizar dicho invocador, que con sus habilidades me favoreció estratégicamente ya que reducía la vida y el ataque mágico de los monstruos del oponente, mi carta en la primera fila era un excelente tanque ya que era rápida y atacaba fuerte al oponente, mientras que mi carta de la segunda posición actuaba como imán para recibir todos los ataques del enemigo y así mis dos cartas restantes cumplirian su parte en la batalla
Here is another battle, with a similar strategy but using the splinter water:
Aca otra batalla, con una estrategia similar pero usando el splinter agua: battle
---
Do you like XENITH ARCHER , why or why not?
¿Te gusta XENITH ARCHER ? ¿Por qué o por qué no?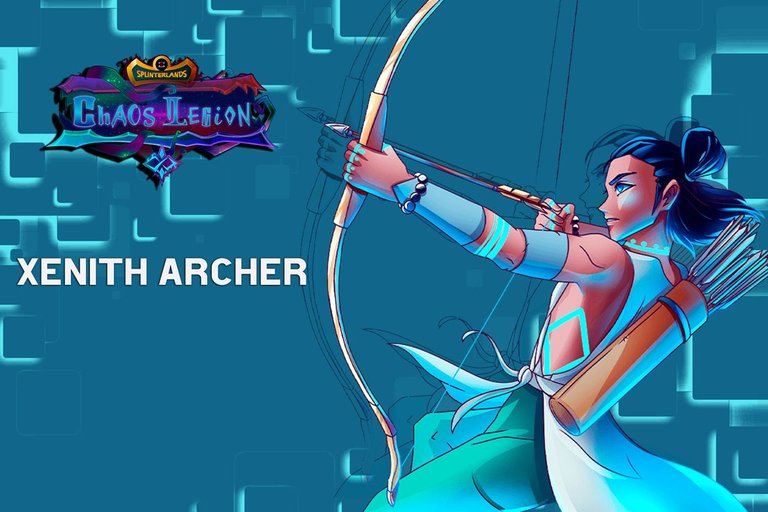 I don't use this card often, but I thought it was interesting to use it, it is not a card that has any kind of ability, even if it is in a more advanced level, it would be nice to add an interesting ability, such as slow.
No uso esta carta a menudo, pero me pareció interesante usarla, no es una carta que tenga ningún tipo de habilidad, aunque esté en un nivel más avanzado, estaría bien añadir una habilidad interesante, como la lentitud.
Traducción realizada con el traductor Deepl
---
---