Mi entrada al desafío / My challenge entry |ESP | ENG|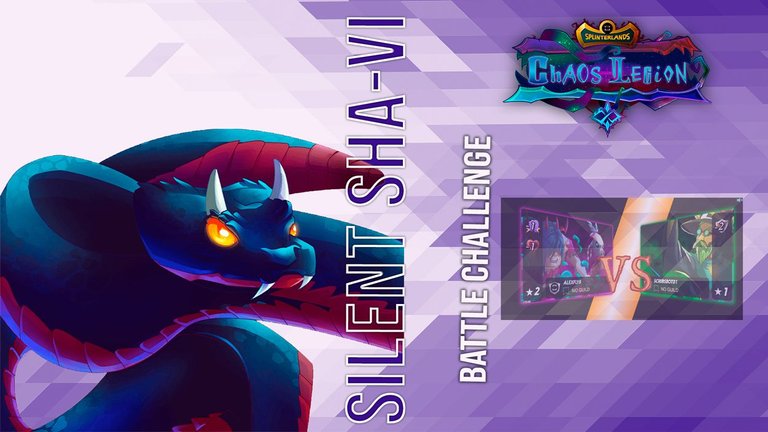 Today friends I will be sharing with you an incredible battle with the splinter of death, where the protagonist is (SILENT SHA-VI) as it is the card selected for this week's challenge, this card belongs to the chaos legion edition. now on this occasion the rules that the game dictated to govern the battle were the following, # the magic attack monsters can not be used in battle, and we had an amount of mana of 15, to structure our lineup. without further ado I describe below how my lineup that I used in battle is constituted.
Hoy amigos estaré compartiendo con ustedes una increíble batalla con la astilla de la muerte, donde la protagonista es (SHA-VI SILENCIOSA) ya que es la carta seleccionada para el reto de esta semana, esta carta pertenece a la edición de la legión del caos. ahora en esta ocasión las reglas que el juego dictó para regir la batalla fueron las siguientes, # los monstruos de ataque mágico no pueden ser utilizados en la batalla, y contábamos con una cantidad de maná de 15, para estructurar nuestra alineación. sin más preámbulos les describo a continuación como está constituida mi alineación que utilicé en la batalla.
Tell us about your lineup. Explain why you place each card in that position and why they fit well (SILENT SHA-VI)
¿Cuéntanos sobre tu alineación. ¿Explique por qué coloca cada tarjeta en esa posición y por qué encajan bien con (SILENT SHA-VI) ?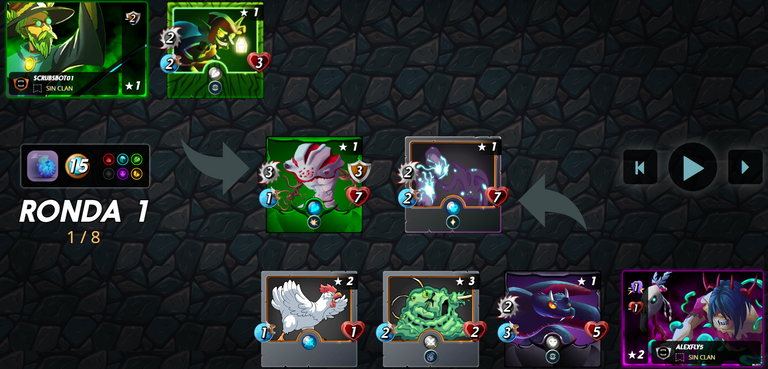 My Battle 🏆
---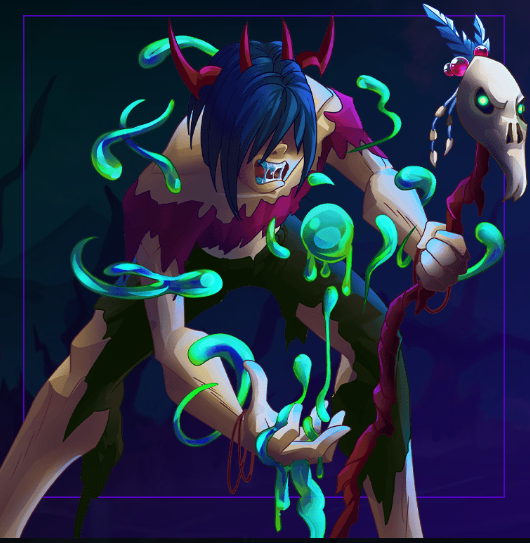 The summoner that I decided to take to the fight was (THADDIUS BROOD), which has a cost of 4 mana, and has abilities such as: reduce 1 no of life to the enemy monsters as well as remove -1 magic attack to their opponents in battle, however it is worth mentioning that this card has a rare rarity.
El invocador que decidí llevar al combate fue (THADDIUS BROOD), el cual tiene un costo de 4 mana, y tiene habilidades como: reducir 1 no de vida a los monstruos enemigos así como quitar -1 de ataque mágico a sus oponentes en batalla, sin embargo cabe mencionar que esta carta tiene una rareza.
In the first position of my lineup was (HAUNTED SPIRIT), this card had a cost of 5 mana, and its statistics were conformed as follows, 2 melee attack, 2 speed, and 7 health also has a rare rarity, and its ability is heal which is to restore a portion of health of the same. However, as we all know that as monsters level up, they develop new abilities. On this occasion, from level 4 onwards, it acquires the ability of magic reflect, which consists of reducing the magic damage to the attacker when this monster is hit with magic damage, and at level 7 it becomes void.
En la primera posición de mi alineación se encontraba (HAUNTED SPIRIT), esta carta tenía un costo de 5 mana, y sus estadísticas estaban conformadas de la siguiente manera, 2 de ataque cuerpo a cuerpo, 2 de velocidad, y 7 de salud además posee una rareza rara, y su habilidad es heal la cual consiste en restaurar una parte de salud de el mismo. pero sin embargo como todos sabemos que a medidas que los monstruos sube de nivel desarrollan nuevas habilidades en esta ocasión, a partir del leve 4 adquiere la habilidad de magic reflect, que consiste en cuando este monstruo es golpeado con daño mágico, reduce el daño mágico al atacante, y en el leve 7 void.
---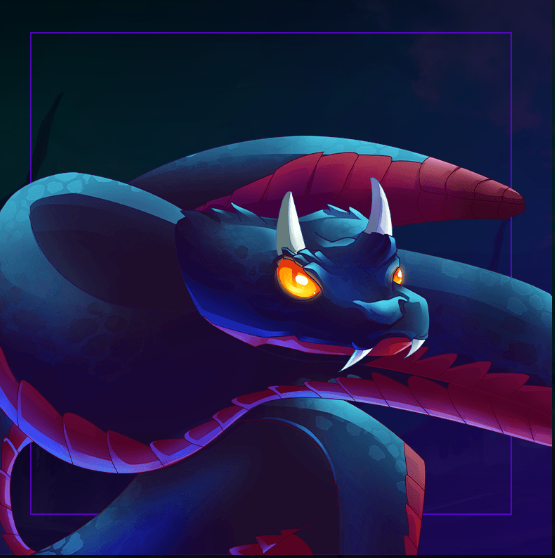 NEXT, occupying the position number 2 of my formation is (SILENT SHA-VI), which has a cost of 5 mana, and has the following statistics 2 melee attack, 3 speed, 5 health and its rarity is common, also has the ability to sneak which is to attack the enemy monster in the last position, on the other hand from slight 6 unlocks the ability of Cripple, and at level 10 Piercing.
SEGUIDAMENTE, ocupando la posición número 2 de mi formación se encuentra (SILENT SHA-VI), la cual tiene un coste de 5 mana, y presenta las siguientes estadísticas 2 de ataque cuerpo a cuerpo, 3 de velocidad, 5 de salud y su rareza es común, además posee la habilidad de sneak la cual consiste en atacar el monstruo enemigo en la última posición, por otra parte a partir de leve 6 desbloquea la habilidad de Cripple, y en el level 10 Piercing.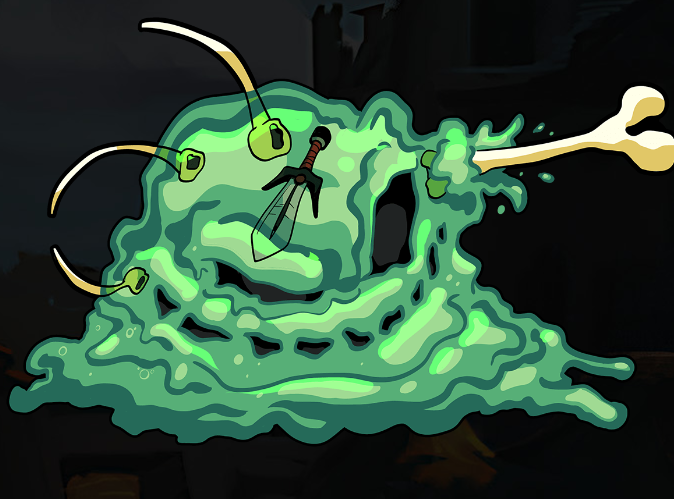 Successively in the number 3 position the card (CREEPING OOZE), a card belonging to the neutral splinter, which has a cost of 1 mana, also has a speed of 1, and its health is 1, with an ability (Slow) which is to reduce the speed of enemy monsters, whose rarity of this card is common.
Sucesivamente en la posición número 3 la carta (CREEPING OOZE), una carta perteneciente a la astilla neutral, que tiene un coste de 1 maná, también tiene una velocidad de 1, y su salud es de 1, con una habilidad (Slow) que es reducir la velocidad de los monstruos enemigos, cuya rareza de esta carta es común.
---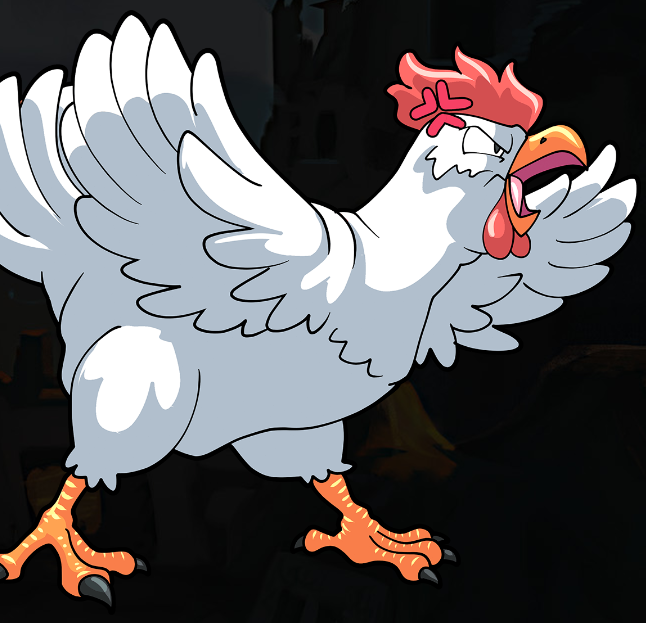 Finally in my lineup is the best card in the game, (FURIOUS CHICKEN), its cost is 0 mana, speed 1, and health 1, with a rare rarity this great card from level 5 develops the ability of enrage which is to increase the melee attack and health when receiving damage.
Por último en mi alineación esta la mejor carta del juego, (FURIOUS CHICKEN), su costo es de 0 mana, velocidad 1, y salud 1, con una rareza rara esta gran tarjeta a partir del level 5 desarrolla la habilidad de enrage la que consiste en aumentar el ataque cuerpo a cuerpo y la salud cuando recibe daño.
---
Did your strategy work, and what would you try differently next time ?
¿Funcionó tu estrategia, y qué intentarías de forma diferente la próxima vez?
well friends my strategy was based on giving you more chance to always attack first and resistance, so I played that summoner mentioned above, yaque his ability e remove one of vidad to my opponent will benefit me strategically, plus the card I played in the first position and will act as an excellent tank as it could heal herself in each round, but also and will attack and cause damage to the enemy monster, on the other hand the main character of the week would be attacking the opponent's retaguardi, while micarta from the third position with her ability could give my cards a chance to attack first. And finally angry chicken chicken to cover my rear.
here is another battle with (silent sha-vi) in reference to what would you try differently next time.
bueno amigos mi estrategia se basaba en darle mas oportunidad de atacar siempre primero y resistir, por lo que jugue ese invocador antes mencionado, ya que su habilidad e quitarle una de vidad a mi oponente me beneficiara estrategicamente, ademas la carta que jugue en la primera posicion actuara como un excelente tanque ya que podra curarse en cada ronda, pero ademas atacara y causara daño al monstruo enemigo, por otro lado el personaje principal de la semana estaria atacando ala retaguardia del oponente, mientras que micarta desde la tercera posicion con su habilidad podria darle a mis cartas una oportunidad de atacar primero. Y por ultimo pollo enojado para cubrir mi retaguardia.
aquí hay otra batalla con (sha-vi silencioso) en referencia a lo que intentaría de manera diferente la próxima vez. battle (silent sha-vi)
Do you like (SILENT SHA-VI) why or why not?
¿Te gusta (SILENT SHA-VI) por qué o por qué no?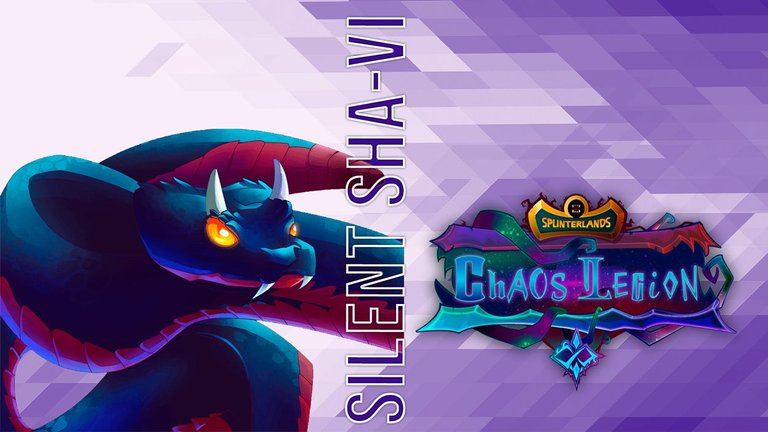 IT'S A VERY GOOD CARD IF I PLAY WITH IT ENOUGH. THE ONLY THING I'D LIKE IS FOR IT TO HAVE A LITTLE MORE LIFE AND ATTACK.
ES UNA CARTA MUY BUENA SI JUEGO CON ELLA LO SUFICIENTE. LO ÚNICO QUE ME GUSTARÍA ES QUE TUVIERA UN POCO MÁS DE VIDA Y ATAQUE.
Traducción realizada con el traductor Deepl
---
---