weekly challenge battle / Desafío semanal batalla / ANTOID PLATOON |ESP | ENG|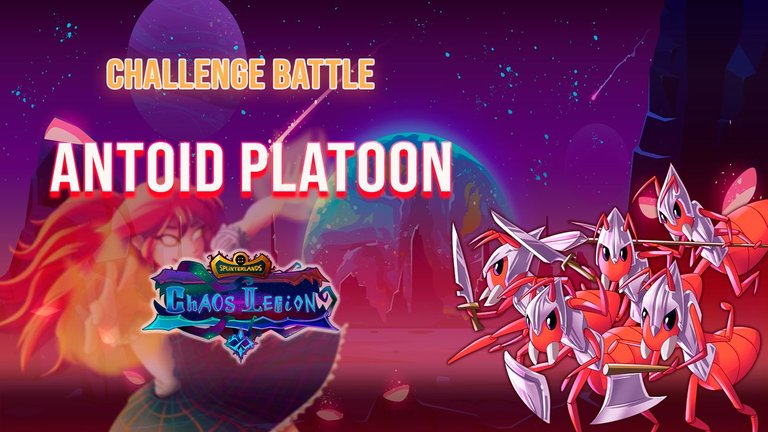 Good morning; splinterlands friends today I will share with you, the battle of the week and the selected card is: ANTOID PLATOON, it belongs to the chaos legion edition and is part of the fire splinter, it is a peculiar card and has a common rarity. Therefore it is important to mention that this time the monsters are going to lose the abilities (sneak, snipe), which would allow them to attack the enemy in different parts of their alignment, so now the attacks were concentrated on the card of the first position also I could only play with 4 splinters (fire, dragon, death, earth), also I had 22 demana to assemble my alignment.
Buenos días; amigos de splinterlands hoy compartiré con ustedes, la batalla de la semana y la carta seleccionada es: PLATOÓN ANTOIDE, pertenece a la edición de la legión del caos y forma parte del splinter de fuego, es una carta peculiar y tiene una rareza común. Por lo tanto es importante mencionar que esta vez los monstruos van a perder las habilidades (sneak, snipe), las cuales les permitirían atacar al enemigo en diferentes partes de su alineamiento, por lo que ahora los ataques se concentraron en la carta de la primera posición además solo pude jugar con 4 astillas (fuego, dragón, muerte, tierra), además tenía 22 de mana para armar mi alineamiento.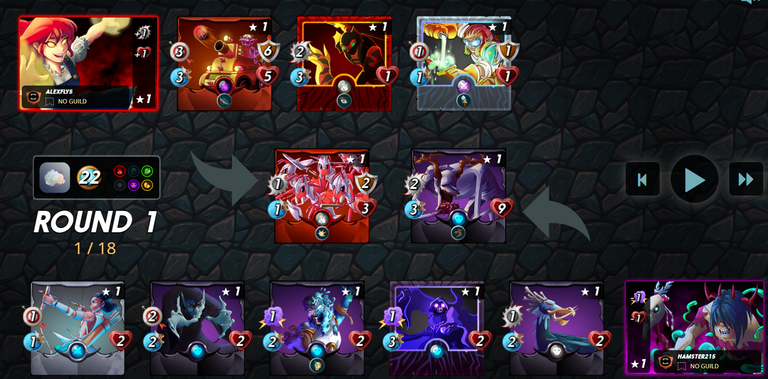 My Battle 🏆
---
Tell us about your lineup. Explain why you place each card in that position and why they fit well ANTOID PLATOON ?
¿Cuéntanos sobre tu alineación. ¿Explique por qué coloca cada tarjeta en esa posición y por qué encajan bien con ANTOID PLATOON ?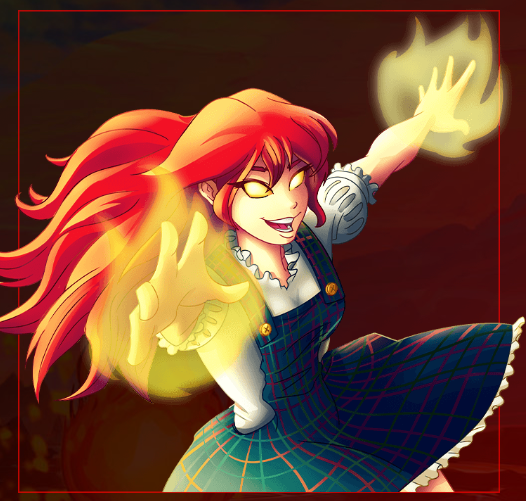 To begin with the description of how my battle formation was structured, the summoner that took the monsters to the battlefield was; TARSA, which has the ability to grant 1+ (one more), melee attack to friendly monsters and 1+ salad to its allies, on the other hand it has a cost of 4 mana, whose rarity is rare.
Para comenzar con la descripción de cómo se estructuró mi formación de batalla, el invocador que llevó a los monstruos al campo de batalla fue; TARSA, la cual tiene la habilidad de otorgar 1+ (uno más), ataque cuerpo a cuerpo a los monstruos amigos y 1+ en salad a a sus aliados, por otro lado tiene un costo de 4 maná, cuya rareza es rara.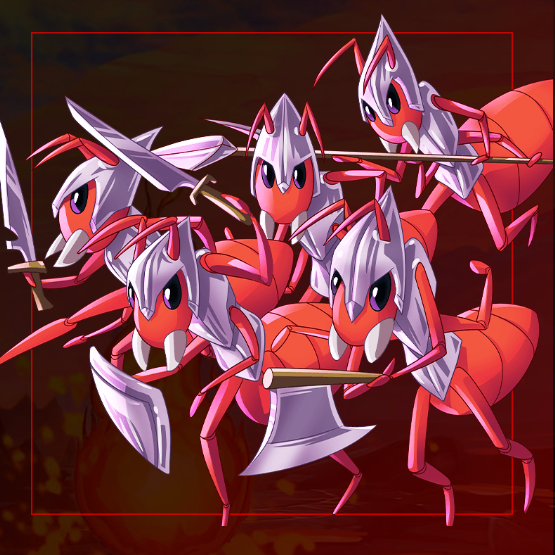 At the front of my lineup is the main character of the week (ANTOID PLATOON), she is worth 4 mana, and her stats are distributed as follows: 1 melee attack, 1 speed, 2 armor, 3 health and the shield ability that reduces the damage of ranged attacks, melee it is important to note that at level 6 she develops the scavenger ability in addition to her common rarity.
Al frente de mi alineación está el personaje principal de la semana (ANTOID PLATOON), vale 4 de maná, y sus estadísticas se distribuyen de la siguiente manera: 1 ataque cuerpo a cuerpo, 1 velocidad, 2 armadura, 3 salud y la habilidad escudo que reduce el daño de los ataques a distancia, cuerpo a cuerpo es importante destacar que a nivel 6 desarrolla la habilidad carroñero además de su rareza común.
---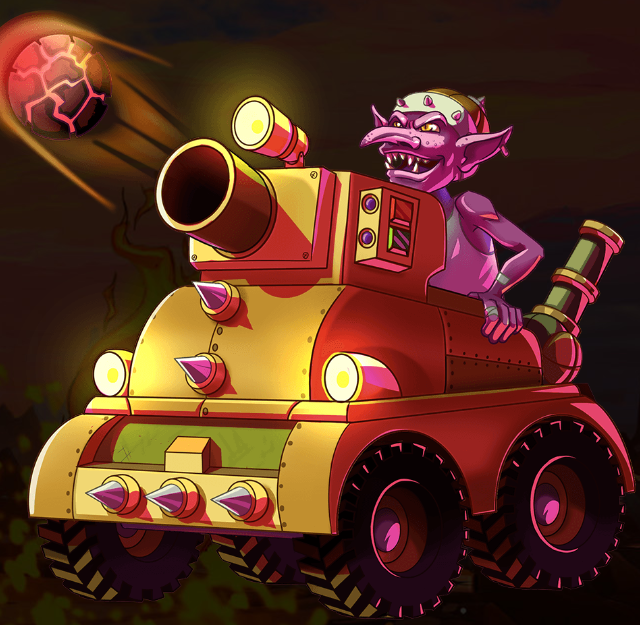 Successively; occupying the position nº 2 of my lineup is (LAVA LAUNCHER), which has a cost of 9 mana, 3 ranged attack, 3 speed, 6 armor and 5 health, also has the ability of (close range) which deals with the following the monsters that possess this ability can attack from the first position, on the other hand at level 4 awakens the ability to stun, likewise this card has an epic rarity.
Sucesivamente; ocupando el puesto nº 2 de mi alineación se encuentra (LAVA LAUNCHER),la cual tiene un coste de 9 de maná, 3 de ataque a distancia, 3 de velocidad, 6 de armadura y 5 de salud, además tiene la habilidad de (close range) la cual se ocupa de lo siguiente los monstruos que poseen esta habilidad pueden atacar desde la primera posición, por otro lado a nivel 4 despierta la habilidad de aturdir, así mismo esta carta tiene una rareza épica.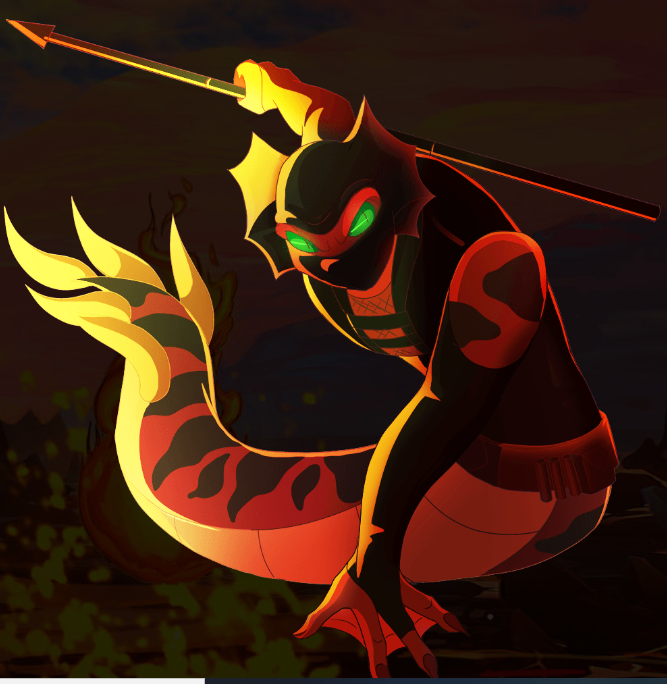 In relation to the topic, in the position nº 3 of my formation is (SERPENTINE SPY), which has a cost of 3 mana, 2 of melee attack, 3 of speed and 1 of health, whose rarity of this card is common, likewise pòsse a very interesting ability this is Opportunity, which is to attack from any position to the enemy monster that has less health, it is noteworthy that at level 10 acquire the ability to poison.
En relación al tema, en la posición nº 3 de mi formación se encuentra (ESPÍA SERPENTINA), la cual tiene un coste de 3 de maná, 2 de ataque cuerpo a cuerpo, 3 de velocidad y 1 de salud, cuya rareza de esta carta es común, así mismo pòsse una habilidad muy interesante esta es Oportunidad, que consiste en atacar desde cualquier posición al monstruo enemigo que tenga menos salud, cabe destacar que a nivel 10 adquiere la habilidad de envenenar.
---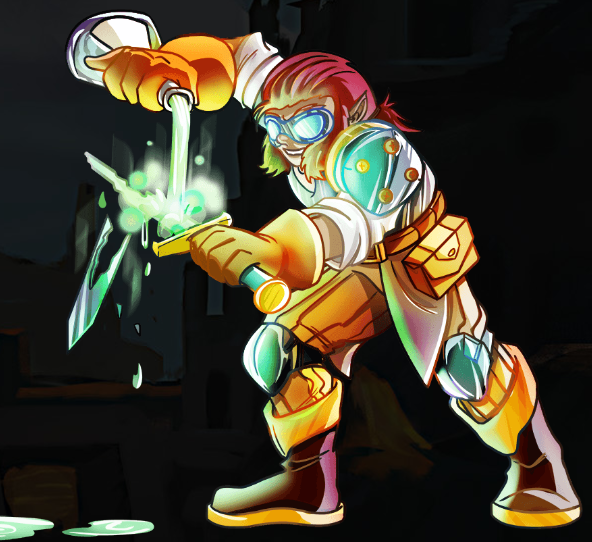 In that sense, occupying the 4th place and last position of my lineup can be appreciated (HALFLING ALCHEMIST), she has a cost of 2 mana, and her stats are; 1 ranged attack, 1 speed, 1 armor and 1 health, however she has a very useful ability this is Halving that when this monster hits a target the attack of this monster that has been hit is reduced by half, also this card has an epic rarity.
En ese sentido, ocupando el 4to lugar y última posición de mi alineación se puede apreciar (HALFLING ALCHEMIST), ella tiene un costo de 2 mana, y sus estadísticas son; 1 ataque a distancia, 1 velocidad, 1 armadura y 1 salud, sin embargo tiene una habilidad muy útil esta es Halving que cuando este monstruo golpea a un objetivo el ataque de este monstruo que ha sido golpeado se reduce a la mitad, además esta carta tiene una rareza épica.
Did your strategy work, and what would you try differently next time ?
¿Funcionó tu estrategia, y qué intentarías de forma diferente la próxima vez?
Basically my strategy consisted of resistance, based on the rules established by the game and the possible strategy that my opponent could use, so I played is summoner to give more life and melee attack to my monsters, and at the front of my lineup the selected card of this week, however in the second position I played the described card that occupies this place for its statistics and skills as it does damage both from a distance and at the front of the formation for its specific ability, and supports enough when receiving damage. Next I played SERPENTINE SPY, to intensify the damage caused by my card LAVA LAUNCHER, or attack directly to low life cards in my opponent's formation, since its attack power will increase thanks to the summoner, and lastly this card HALFLING ALCHEMIST, to reduce the attack power of the opponent monsters that I manage to hit.
Básicamente mi estrategia consistió en resistencia, basándome en las reglas establecidas por el juego y la posible estrategia que podía utilizar mi oponente, por lo cual jugué es invocador para dar más vida y ataque cuerpo a cuerpo a mis monstruos, y al frente de mi alineación la carta seleccionada de esta semana, sin embargo en la segunda posición jugué a la carta descrita que ocupa este, lugar por sus estadísticas y habilidades ya que hace daño tanto desde la distancia como al frente frente de la formación por su habilidad en especifico, y soporta bastante a la hora de recibir daños. sucesivamente jugue SERPENTINE SPY, para ir intensificando el daño causado por mi carta LAVA LAUNCHER, o ataque directamente a cartas de poca vida en la formación de mi oponente, ya que su poder de ataque va aumentar gracias al summoner, y en último lugar esta carta HALFLING ALCHEMIST, para reducir el poder de ataque de los monstruos oponentes que logre golpear.
Here is another battle with a similar strategy;
Aquí hay otra batalla con una estrategia similar; battle
---
Do you like ANTOID PLATOON , why or why not?
¿Te gusta ANTOID PLATOON ? ¿Por qué o por qué no?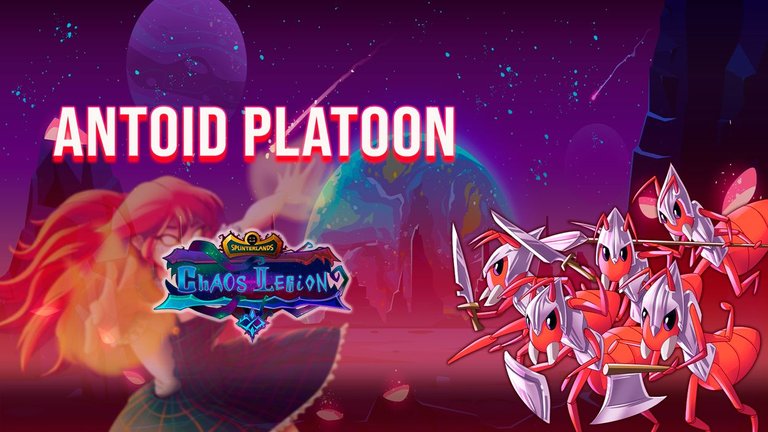 This group of ants (ANTOID PLATOON), is quite interesting, you just have to combine them well in your lineup and with this ability they have, they are a good choice when choosing a card to build your strategy, the only thing that does not favor it is that it has very little speed.
Este grupo de hormigas (ANTOID PLATOON), es bastante interesante, solo tienes que combinarlas bien en tu alineación y con esta habilidad que tienen, son una buena opción a la hora de elegir una carta para construir tu estrategia, lo único que no le favorece es que tiene muy poca velocidad.
Traducción realizada con el traductor Deepl
---
---