[Es/En] BIG DOG BONE: Rewards of the Stake. Part II. IMPORTANT ANNOUNCEMENT AND 1000 BONE GIVEAWAY// BIG DOG BONE: Recompensas del Stake. Parte II.ANUNCIO IMPORTANTE Y SORTEO DE 1000 Token HUESO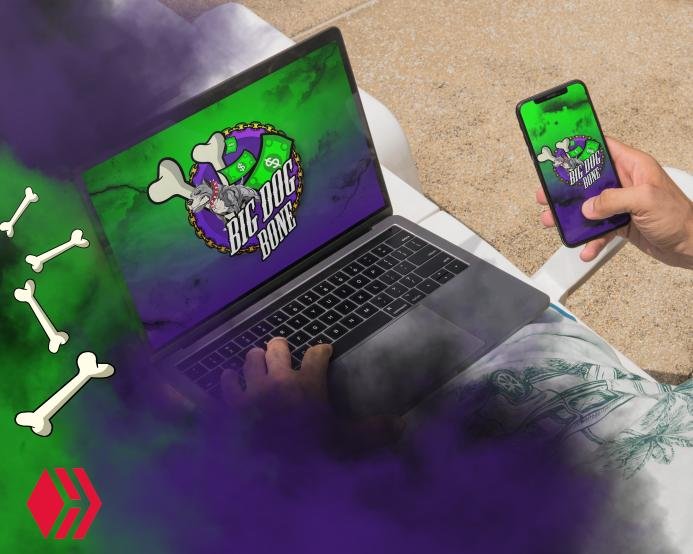 The Game called Big Dog Bone is a "Click to Earn" game that will allow you to generate profits with three production grounds, 2 dedicated to the generation of the Bone Token and one to the production of the energy needed to continue generating the token.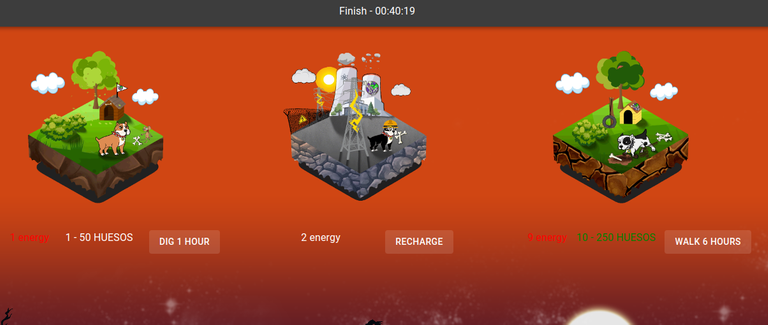 In the previous post, Part I, we saw graphically how to make the Bone Token Stake. Here is the link in case you didn't read it: Click here
Today we are going to look at what rewards are generated from taking the Bone Token Stake (even if you are not logged into the game) and how to claim them.

BONE TOKEN STAKE REWARDS

Once you have made the Stake and your name appears on the list, it is time to claim your rewards.
Every day at 00:00 UTC you can collect your tickets (depending on the amount of bones you have in stake).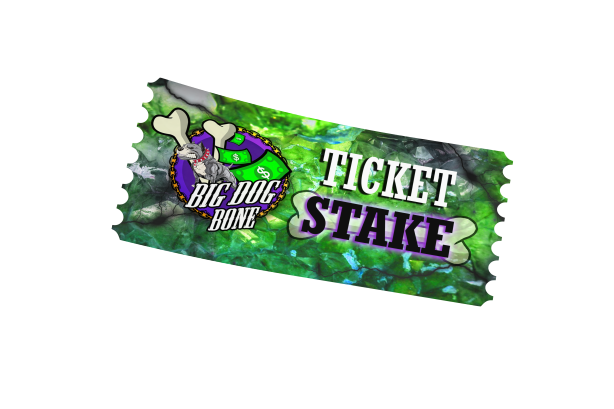 And what are the rewards that come with those tickets??
Here is the list of them:
23% NFT FUSION CARD
18% FROM 1 TO 50 BONE TOKENS
13% 2000 HK WATER TOKEN
12% 10 XP TOKENS
10% 3000 TOKEN BUDS
8% 1 TO 200 BONE
5% 0.000008 SWAP BTC
3% 3000 STARBIT TOKENS
2% FROM 1 TO 10 KOD TOKENS
2% 15000 HKWATER TOKEN
2% 10000 TOKEN BUDS
2% 0.1 TO 5 HIVE

And how do you go about claiming them?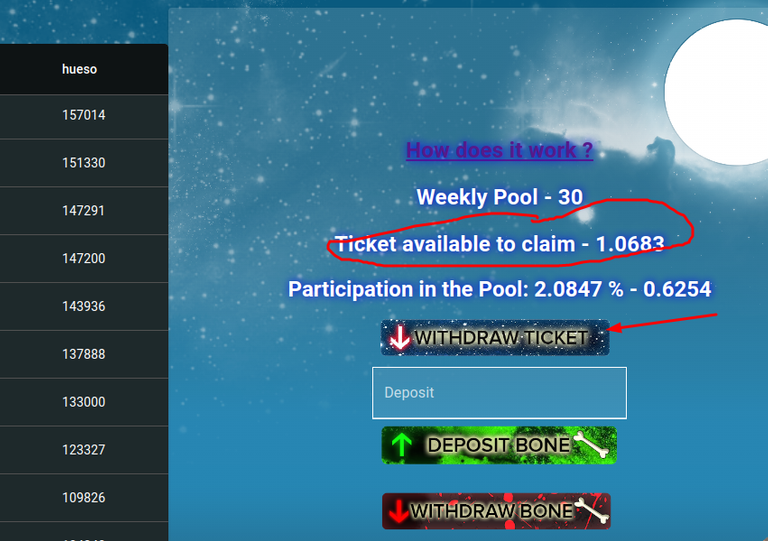 As you can see in the image, I got a ticket, I click on WHITDRAW TICKET and wait a few seconds for the page to refresh.
Next I go to the INVENTORY section marked with the arrows in the image

When I open the INVENTORY section, I can see my ticket and all that's left is to open it to find out which reward I got.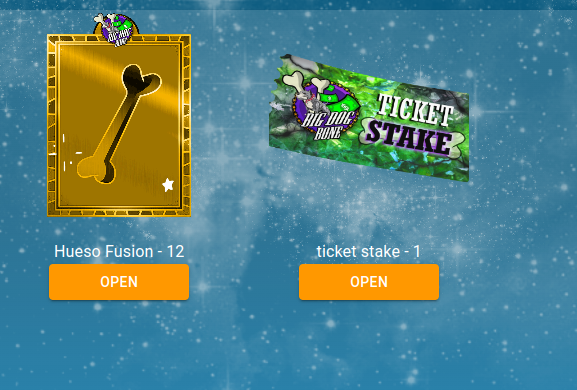 Next to my ticket are the Fusion cards I have collected from my bounties. We will talk about them in another post.
And just as I opened my ticket I received a new Fusion card !!!!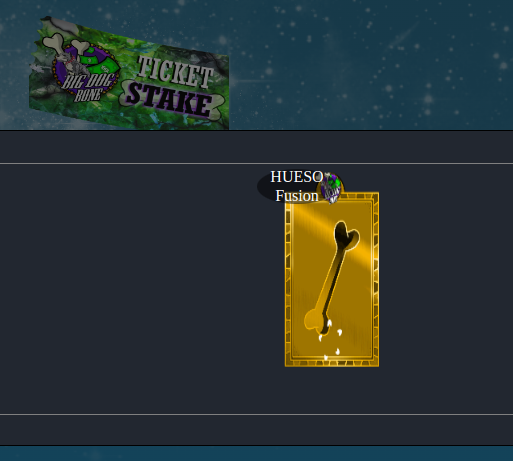 But here are some of the other rewards I have obtained: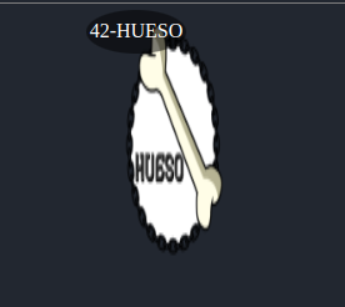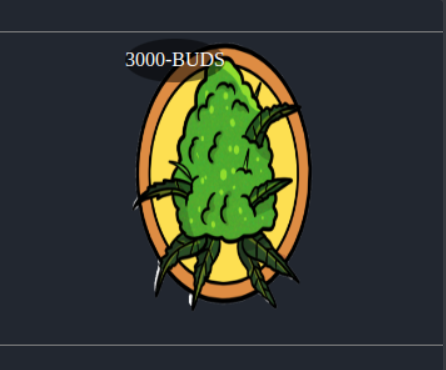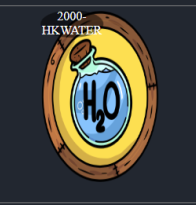 And so, I have been receiving different rewards from my Stake.
So if you want to encourage you to stake BONE you can start by participating in the Giveaway for 1000 BONE Token in this post.

IMPORTANT ANNOUNCEMENT
Sunday at 00:00 UTC there will be a random draw with all the members of the stake and two (02) winners will be selected and they will be charged with two (02) 🎫-tickets at system level, which they can open whenever they wish. As long as they continue to accumulate more and more bones to win tickets on a daily basis.

GIVEAWAY
PRIZE: 1000 BONE tokens.
Requirements:
Write the word "BONE" in the comments to participate.
Write your Hive ID
Login to the Virtual World discord, by Click here . Please, if your Discord user is different from your Hive ID, write in the comment of the Post which is your user so we can identify you.
Subscribe to the Virtual World Community, Click here
Invite two friends to participate by entering their Hive ID.
DATE OF THE GIVEAWAY: Wednesday 23 November. 0 UTC-Venezuela.
ATTENTION
Only those who meet all the requirements will be entered into the giveaway.


*Note: All images are taken from the Big Dog Bone Game and the Virtual World Discord Resources channel..*


Here are the links in case you want to know more about this game.
Website: https://www.mundovirtualhive.online/login
Whitepaper in both English and Spanish: https://mundo-virtual.gitbook.io/whitepaper/
Peakd profile: https://peakd.com/@bigdogbone
Virtual World Community: https://peakd.com/c/hive-192162/created
Virtual World Discord: https://discord.gg/uBBnkXRXad
Buy Bone: https://tribaldex.com/trade/HUESO

BIG DOG BONE: Recompensas del Stake. Parte II.. ANUNCIO IMPORTANTE Y SORTEO DE 1000 Tokens HUESO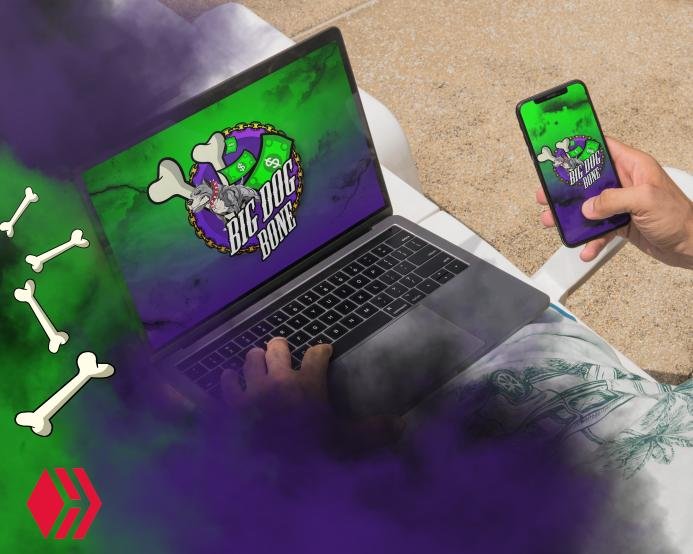 El Juego llamado Big Dog Bone es un juego "Click to Earn" que te permitirá generar beneficios con tres terrenos de producción, 2 dedicados a la generación del Token Hueso y uno a la producción de la energía necesaria para seguir generando el token.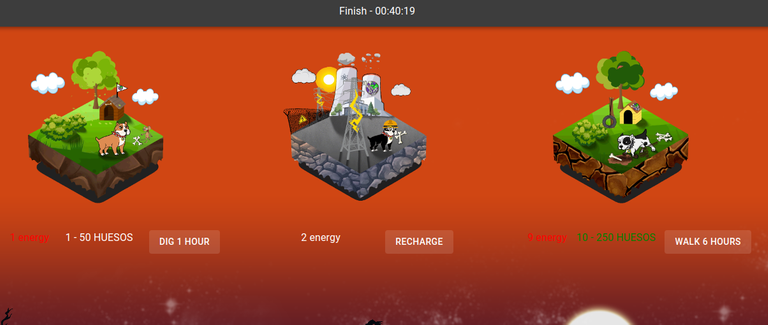 En el post anterior, Parte I, vimos gráficamente cómo se hace el Stake del Token Hueso. Aquí te dejo el enlace por si no lo leiste: Click aquí
Hoy vamos a ver qué recompensas se generan de hacer Stake del Token Hueso (aún cuando no hayas ingresado al juego) y cómo reclamarlas.

RECOMPENSAS DEL STAKE DEL TOKEN HUESO

Una vez que hiciste el Stake y que tu nombre aparece reflejado en la lista, es hora de reclamar tus recompensas.
Todos los días, a las 00:00 UTC puedes retirar tus boletos (tickets) (dependiendo de la cantidad de huesos que tengas en stake).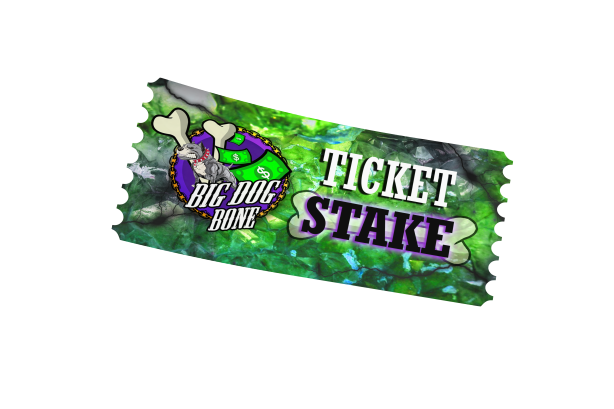 Y cuáles son las recompensas que vienen en esos tickets?
Aquí te presento la lista de ellas:
23% NFT CARTA DE FUSIÓN
18% DE 1 A 50 TOKENS DE HUESO
13% 2000 TOKEN DE AGUA HK
12% TOKENS DE 10 XP
10% 3000 TOKEN BUDS
8% DE 1 A 200 BONE
5% 0.000008 SWAP BTC
3% 3000 TOKENS DE STARBIT
2% DE 1 HASTA 10 KOD TOKENS
2% 15000 HKWATER TOKEN
2% 10000 TOKEN BUDS
2% DE 0.1 A 5 HIVE

Y cómo haces para reclamarlas?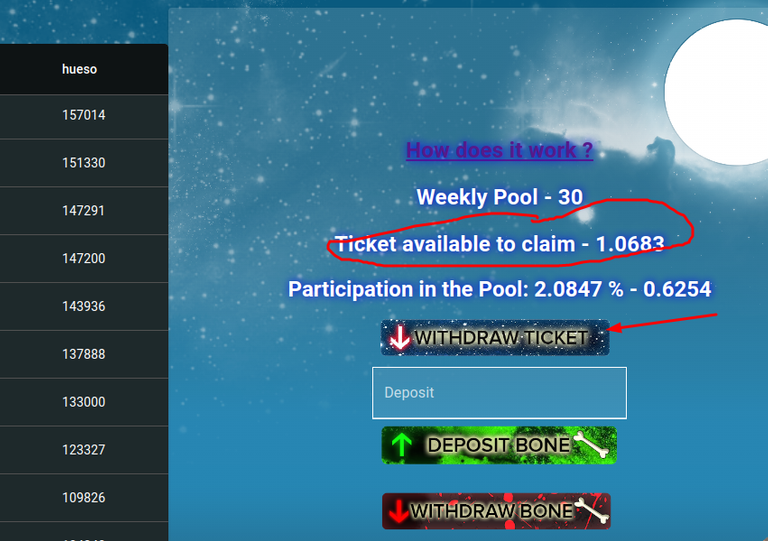 Como puedes observar en la imagen, me correspondió un ticket, hago click en WHITDRAW TICKET y espero unos segundos para que se actualice la página
Seguidamente voy a la sección de INVENTARIO señalada con las flechas en la imagen

Al abrir la sección de INVENTARIO, puedo ver mi ticket y solo queda abrirlo para saber qué recompensa me correspondió.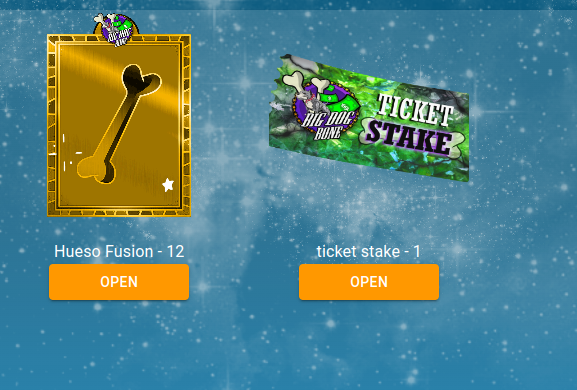 Al lado de mi ticket están las cartas de Fusión que he recolectado de mis recompensas. Ya hablaremos de ellas en otro post.
Y justamente, al abrir mi ticket recibí una nueva carta de fusión!!!!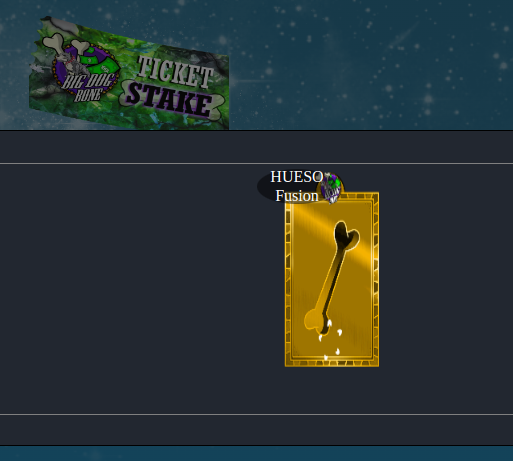 Pero aqui te muestro algunas de las otras recompensas que he obtenido: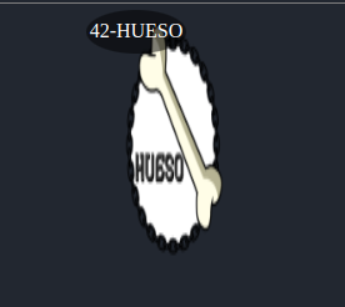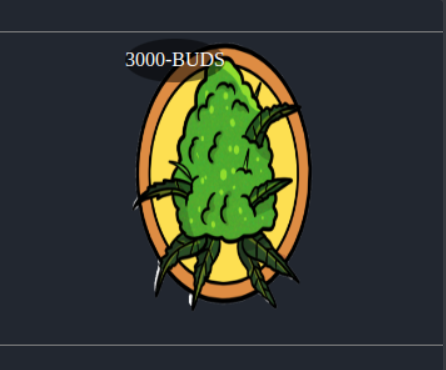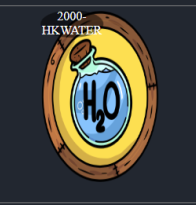 Y asi, he ido recibiendo diferentes recompensas de mi Stake.
Así que si quieres animarte a stakear HUESOS puedes empezar participando en el sorteo por 1000 Token HUESO en este post.

ANUNCIO IMPORTANTE
Cada domingo a las 00:00 UTC se hará un sorteo aleatorio con todos los integrantes del stake y se seleccionaran dos (02) ganadores a los cuales se les cargará a nivel de sistema dos (02) ticket 🎫 , los cuales podrán abrir cuando lo deseen. Mientras continúen acumulado más y más huesos para ir ganando tickets diariamente

SORTEO
PREMIO: 1000 Token HUESO
Requisitos:
Escribir la palabra "BONE" en los comentarios para participar.
Escribir tu ID de Hive
Ingresar al discord de Mundo Virtual, haciendo Click aquí . Por favor, si tu usuario del Discord es diferente a tu ID de Hive, escríbenos en el comentario del Post cuál es tu usuario para poder identificarte.
Suscribirte a la Comunidad de Mundo Virtual, Click aquí
Invitar a dos amigos a participar, escribiendo su ID de Hive.
FECHA DEL SORTEO: Miércoles 23 de Noviembre. 0 UTC-Venezuela.
ATENCIÓN
Sólo entrarán al sorteo quienes hayan cumplido todos los requisitos.


*Nota: Todas las imágenes fueron extraidas del Juego Big Dog Bone y del canal de Recursos del Discord de Mundo Virtual.*


Te dejo los enlaces por si quieres saber más sobre este juego.
Página web: https://www.mundovirtualhive.online/login
Whitepaper en ambos idiomas español e inglés: https://mundo-virtual.gitbook.io/whitepaper/
Perfil de Peakd: https://peakd.com/@bigdogbone
Comunidad de Mundo Virtual: https://peakd.com/c/hive-192162/created
Discord Mundo Virtual: https://discord.gg/uBBnkXRXad
Comprar Hueso: https://tribaldex.com/trade/HUESO

---
---