30 CHAOS legion packs, 9 day to go | by Andrewmusic

---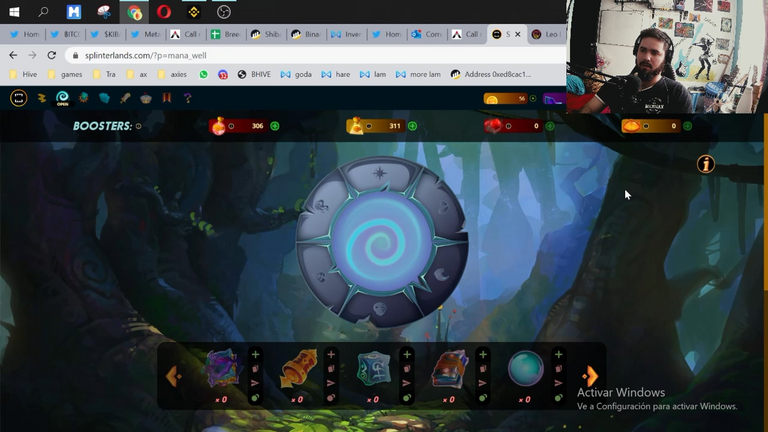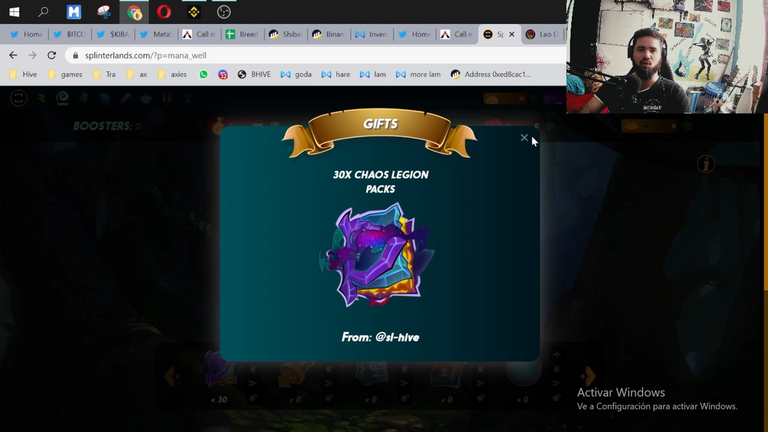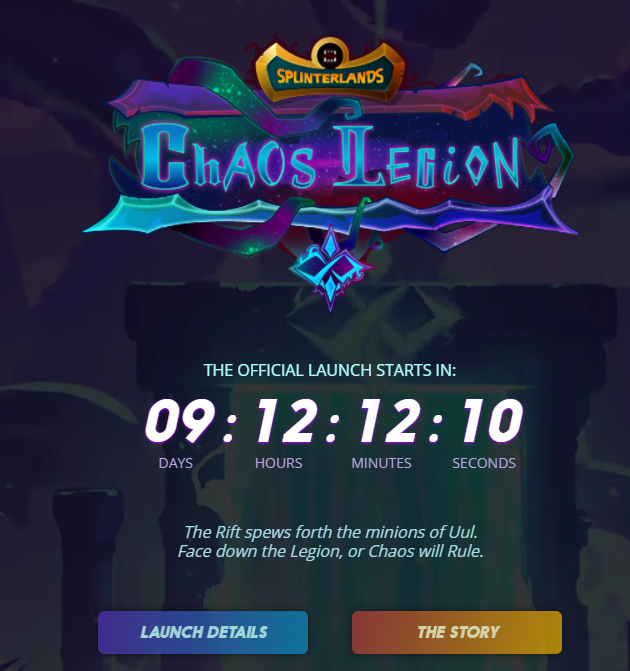 ---
English
There are only 9 days and a few hours left so that we can open the packages of the new splinterlands collection, although it is true that the packages are expensive in the secondary market, it is also true that acquiring them with the voucher was not very economical either.
I am one of those who thinks that the new collection will not take two days to complete a successful sale, mainly because many people who play now already have enough money and it does not cost them anything to reinvest it in their beloved game, in fact, if I were one of those people with 100,000 usd or more, would calmly re-invest them in cards, simply with the aim of drawing golden legendary cards and making a profit with it in the market, or holding packages for a decent time 1-2 years.
Spanish
Restan solamente 9 días y pocas horas, para que podamos abrir los paquetes de la nueva colección de splinterlands, si bien es cierto que los paquetes están costosos en el mercado secundarios, también es cierto que adquirirlos con el voucher, no era tampoco muy económico.
Soy de los que piensa que la nueva colección no va a demorarse ni dos días en completar una venta exitosa, principalmente porque muchas personas que juegan ahora ya tienen bastante dinero y no les cuesta nada reinvertirlo en su amado juego, de hecho, si yo fuese una de esas personas con 100,000 usd o más, tranquilamente los volvería a invertir en cartas, simplemente con el objetivo de sacar cartas legendarias doradas y hacer profit con ella en el market, o holdeando paquetes por un tiempo decente 1-2 años.
---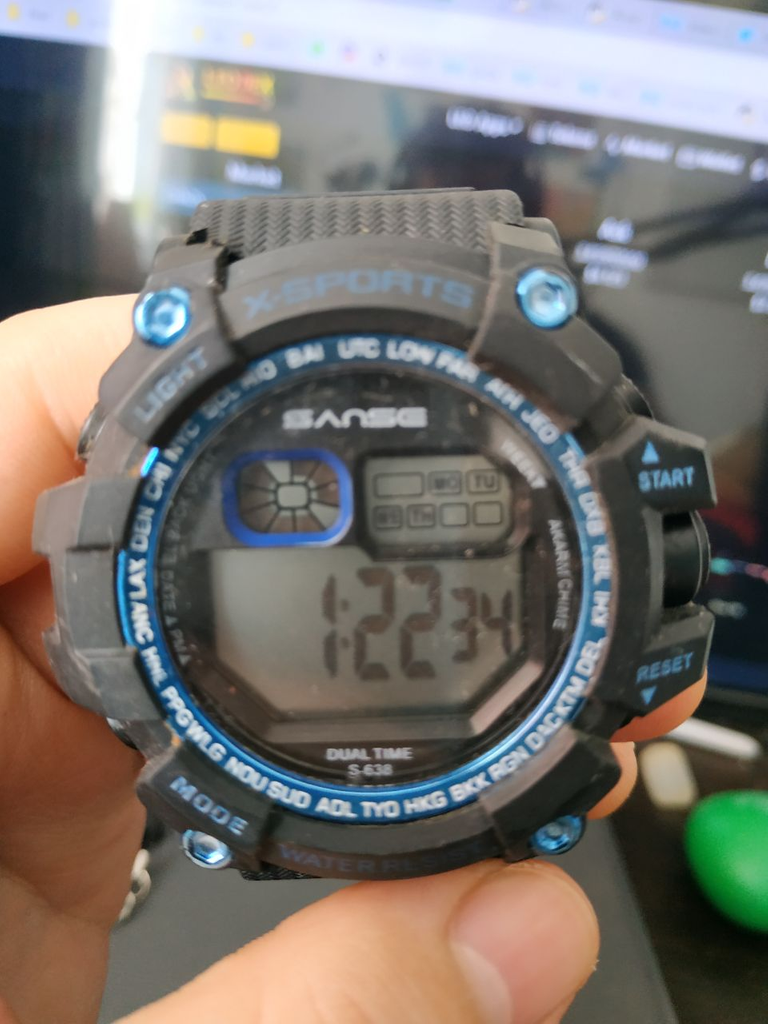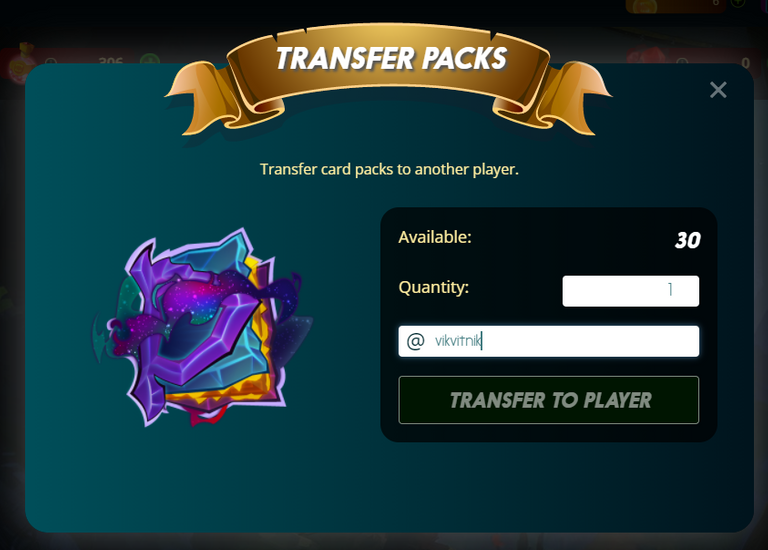 source
---
In the video I expose several points, one of them is that hive makes very fast transactions, of the order of 1 minute and 22 seconds from binance to the wallet in peakd, which compared to other networks is an extremely good time, this is the only thing that confirms is that we are in a good place.
He sent my axie scholar and trading friend @vikvitnik a gift pack to show that he doesn't care about transactions or tokens, but hive is very efficient for zero cost games and commissions, not like ETH.
Remember that the CHAOS token is different from the XCHAOS token, only the first (CHAOS) represents a package of cards that can now be opened in December, while XCHAOS is an airdrop in charge of a team that is not from splinterlands, do not send XCHAOS to the splinterlands account, because it does NOT represent a game package at this time, it is only a concept, if you send it you will lose your money. I repeat only send the CHAOS to have them in the game, as I do in the video, NOT the XCHAOS. (the clarification seems exaggerated but more than one person has already done it XD)
En el video expongo varios puntos, uno de ellos es que hive hace transacciones muy rápidas, del orden de 1 minuto con 22 segundos desde binance hacia la billetera en peakd, lo que comparado con otras redes es un tiempo extremadamente bueno, esto lo único que confirma es que estamos en un buen lugar.
Le envió de regalo un paquete a mi becada en axie y amiga de trading @vikvitnik, para demostrar que no importa las transacciones ni los tokens, sino que hive es muy eficiente para los juegos y comisiones de cero costo, no como ETH.
Recuerden que el token CHAOS es diferente al token XCHAOS, solamente el primero (CHAOS) representa un paquete de cartas que ya puede ser abierto ahora en diciembre, mientras que XCHAOS es un airdrop a cargo de un equipo de trabajo que no es de splinterlands, no enviar XCHAOS a la cuenta de splinterlands, porque NO representa un paquete del juego en este momento, solo es un concepto, si ustedes lo envían perderán su dinero. Repito solo enviar los CHAOS para tenerlos dentro del juego, como hago en el video, NO los XCHAOS. (parece exagerada la aclaración pero más de una persona ya lo hizo XD)
---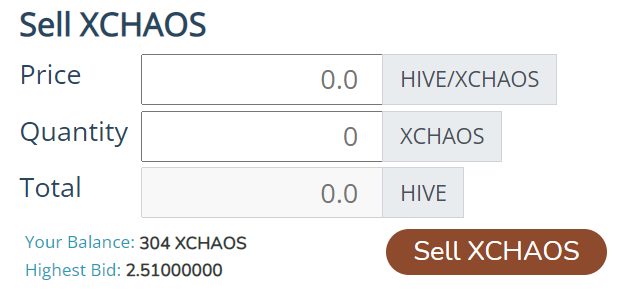 ---

---

-

-


https://linktr.ee/Andrewmusic

---
#music #livemusic #curie #ocd #posh #spanish #english #neoxian #mih #cervantes
---
▶️ 3Speak
---
---