SHARE YOUR BATTLE Weekly Challenge! CRYPT BEETLE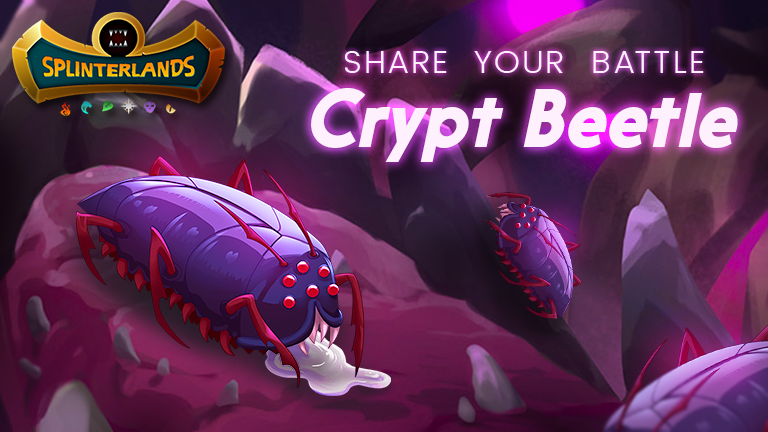 Hi everyone! It's time for the a weekly battle challenge, and the challenge for this week is the Crypt Beetle.
About the Monster
At level 1, the Crypt Beetle has only 2 Health and 1 Shield. As it levels up, it progressively gets higher Health and Shield, which is quite good for a low mana card. It also comes with the Shield ability from level 1. It is great for taking a few hits from Melee Monsters but not great as a main tank due to the low starting health.
It's not a Monster that I usually use, so mine's at level 1. But even with a level 1 card, I still wanted to have a go at the weekly challenge!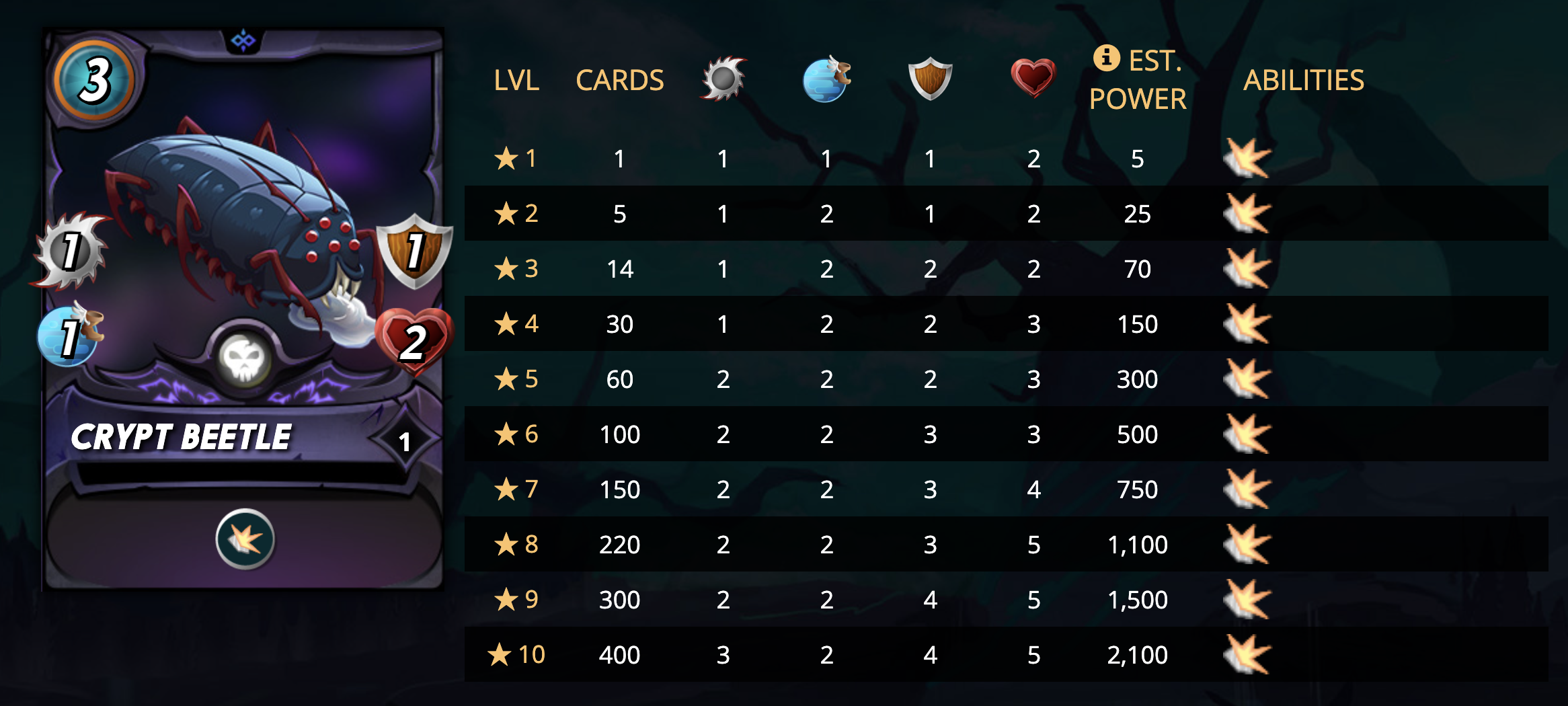 ---
Ruleset

Equal Opportunity: All Monsters have the Opportunity ability
Rise of the Commons: Only Common and Rare Monsters may be used in battles
Only the Life, Death and Earth Splinters can be used
Mana Cap: 52

---
Cards & Line Up
The Summoner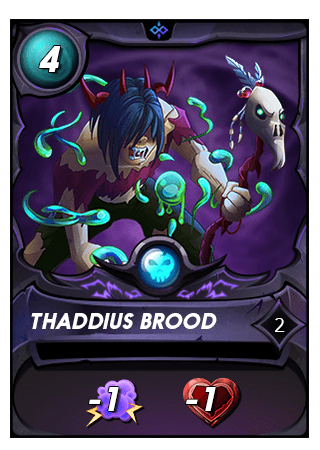 vs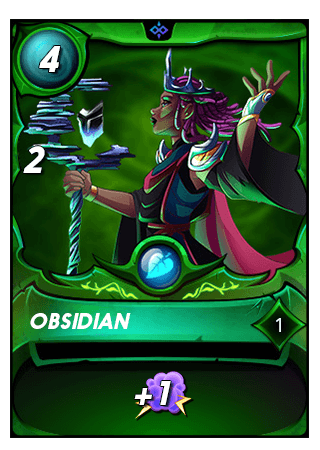 Summoner: Thaddius Brood - This reduces the health of the opponents deck and also reduces any magic attack damage.
The Line Up
Position 1

Position 2

Position 3

Position 4

Position 5

Position 6
vs
| Position 1 | Position 2 | Position 3 | Position 4 | Position 5 | Position 6 |
| --- | --- | --- | --- | --- | --- |
| | | | | | |
| Position | Name | Description |
| --- | --- | --- |
| 1 | Cursed Windeku | It has has 10 health and thorns against melee attacks. The high health will hopefully make my tank last longer than the opponent. |
| 2 | Disintegrator | It has the Demoralize ability to reduce the opponent's Melee damage and is used as the secondary tank. |
| 3 | Crypt Beetle | It's has the Shield ability and the lowest health in the deck. For this ruleset, it's used to take the first few hits from the opportunity attacks. |
| 4 | Sand Worm | With 5 Attack, it's here to provide high firepower to quickly kill off the opponent's monsters. |
| 5 | Silent Sha-vi | At level 3, it has 3 Attack and the Sneak ability which makes it a great card to have in the Death splinter. |
| 6 | Dhampir Stalker | With the True Strike ability, it won't miss the pesky flying monsters. |
Strategy
The strategy was to use the Crypt Beetle to take the initial damage. It having the lowest health means that it will be the first monster on my deck to take the hit. I thought my strategy worked quite well, as I managed to take out the opponent's Mycelic Slipspawn fairly, and the Goblin Psyhic after that. That removed the opponent's edge as his healing card was taken out early.
Thoughts on the card
I rarely use the Crypt Beetle as it is not great as a tank with its low health. However, there are some rulesets like Equal Opportunity where it can be a useful card to have.
---
Battle
Watch the battle here
---
---