Splinterlands Art Contest Week 194 - Flesh Golem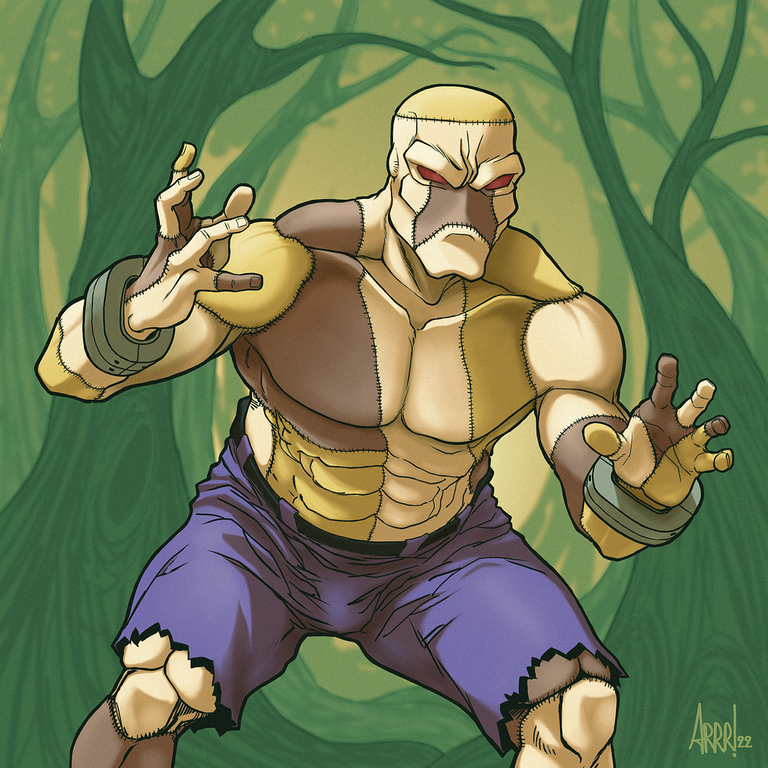 INTRO
Ahoy hearties! This time around, I decided t' take part in the amazin' @splinterlands weekly contest. We shall see how it goes 'n whether our ship will nah sink. Avast!
STORY
According to the Splinterlands Fandom Wiki - Flesh Golem is:
The ghastly Flesh Golems of Anumün reside in the damp root tunnels of the Elder Tree. These remnants of the lost tribes from before the Splintering have incredible powers of regeneration. Since they drink from the River of Power, the Flesh Golems each attack with the strength of a hundred men.
So they be fairly common, but determined too strong t' travel alone through the Swamps o' the River o' Power in the Ole Tree forest so be aware o' 'em!
WIP
This time without a video of the process, but with comments on the various stages of the creative process.
First of all, there was a bit of sketching and looking for a good pose which resulted in this setting.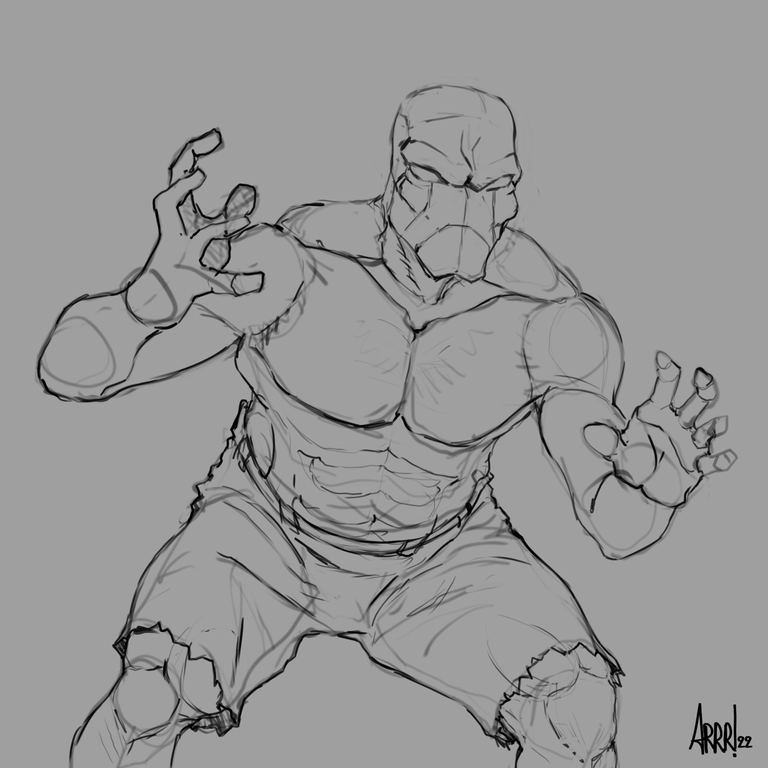 ---
Then we need to block out the base silluete and make last checks for its goodness or not.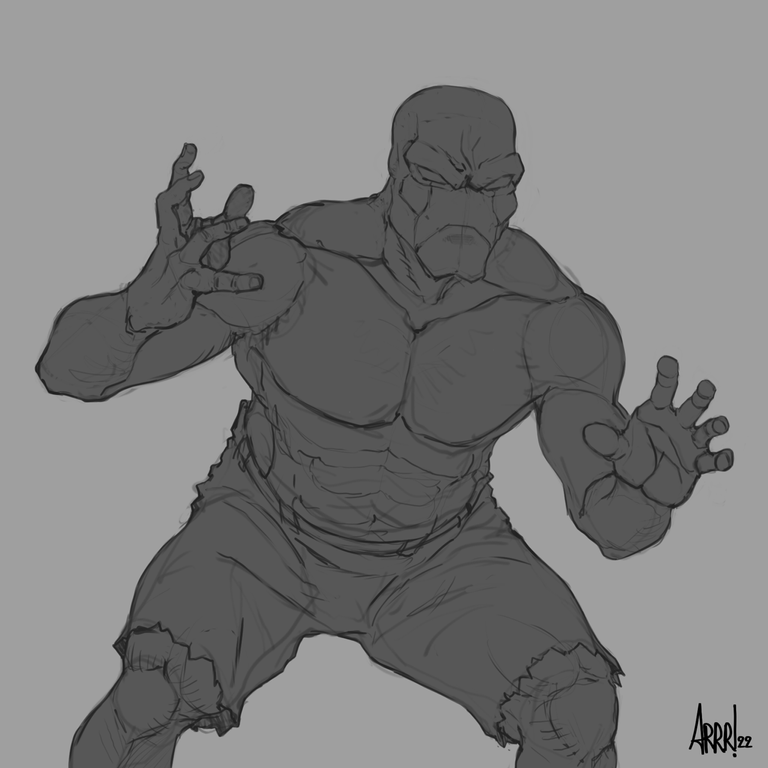 ---
Nextly we draw additional detals such as flesh seams and bracelets.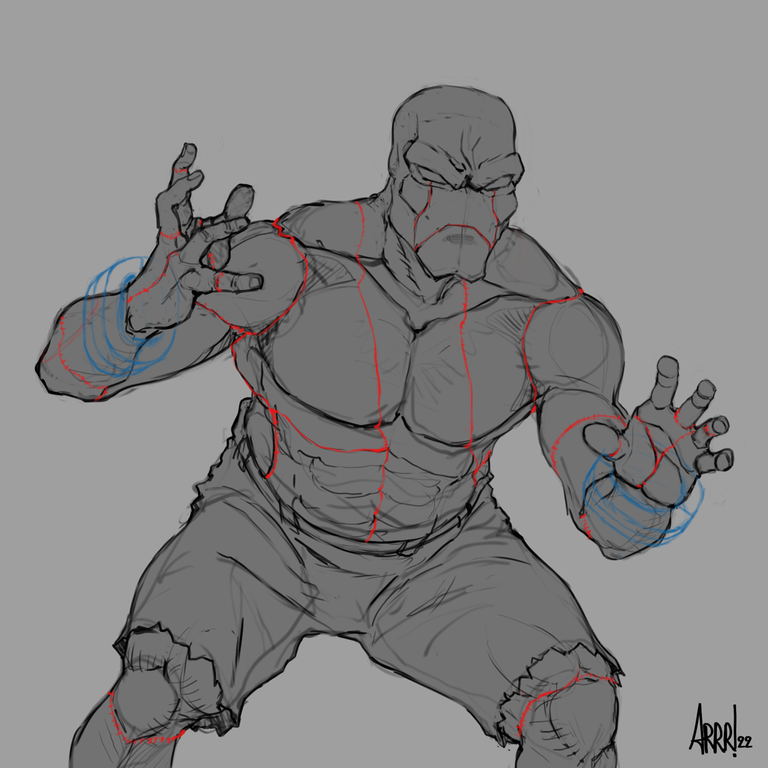 ---
Then we need to ink all of that. And blockout everything that need to be colored (on separate layers of'cuz, my hearty).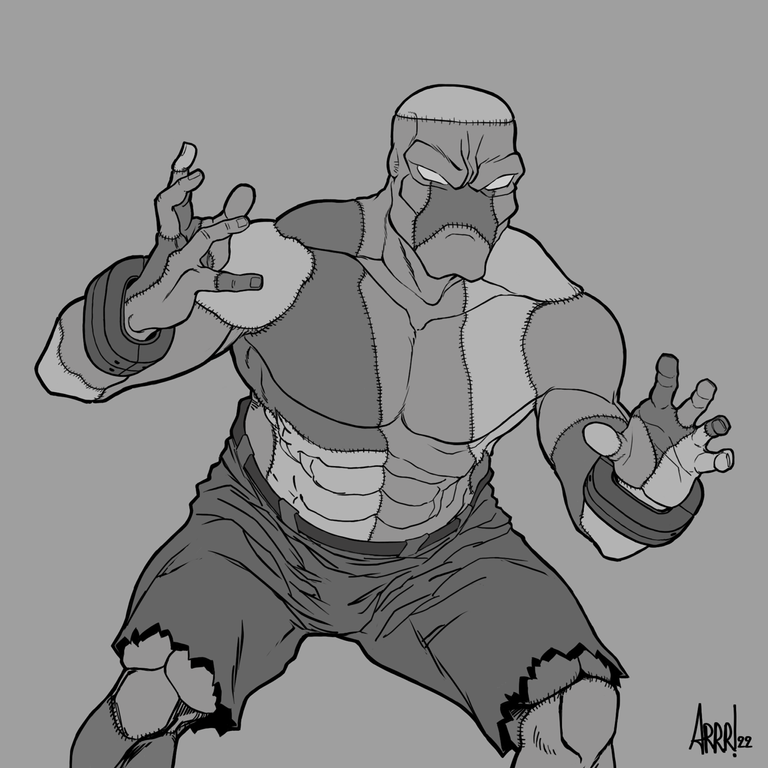 ---
As soon as we finish inking up and filling individual parts with color - we proceed to shading - we do not forget about specific lighting and general cellshade rules.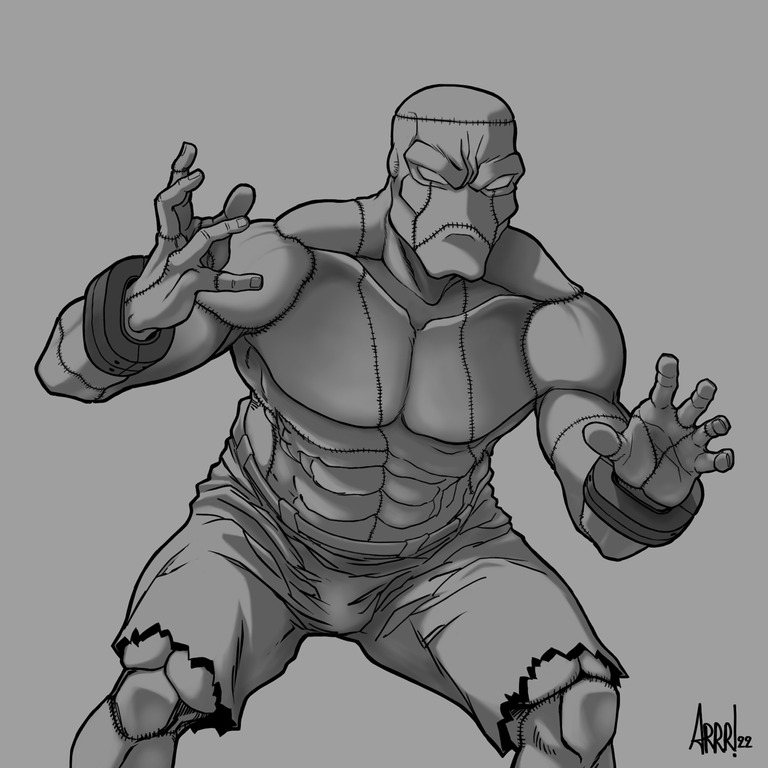 ---
Now's a good time to color our image with layer styles.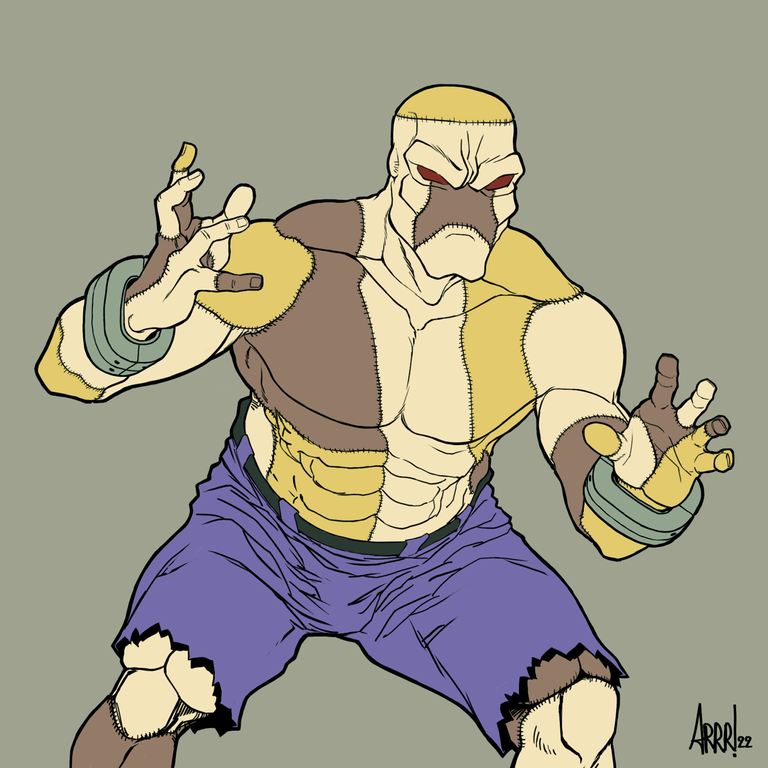 ---
After drawing the appropriate background, you should balance the whole picture in terms of values and prepare to color the background ...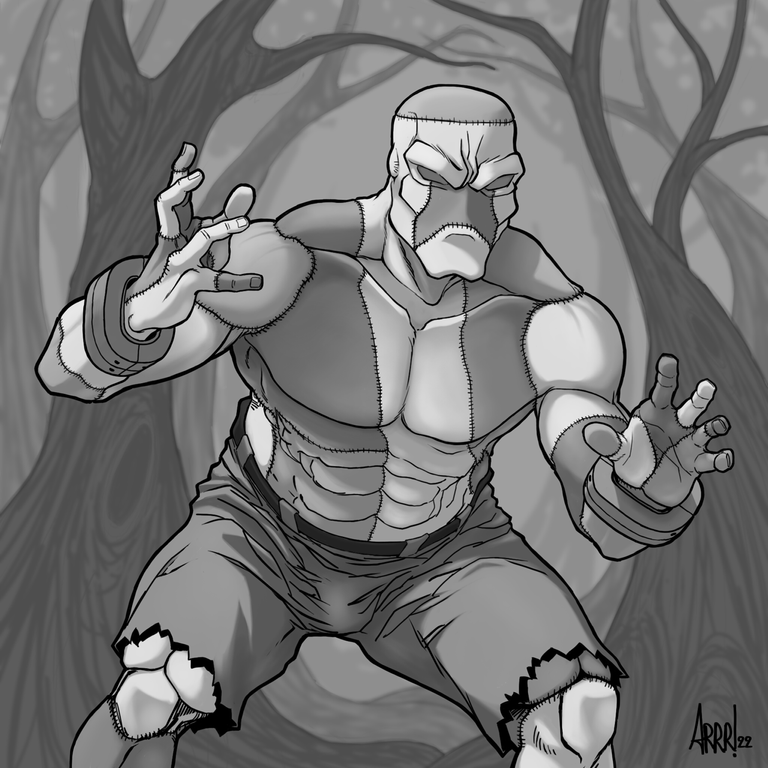 ---
And finally, balance everything with everything.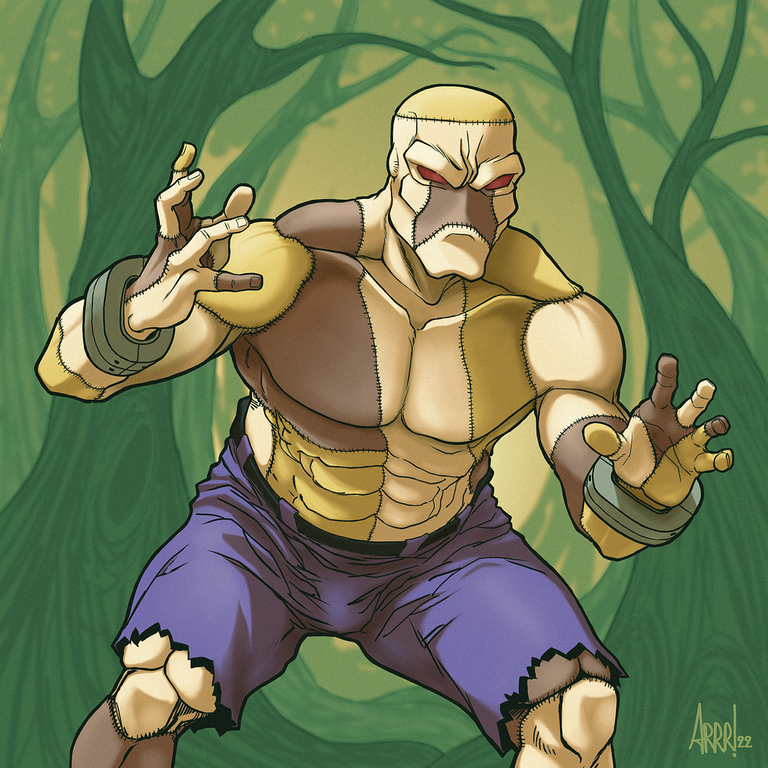 ARRR!!
---
---