Finance report - crypto-blogging and tokenomics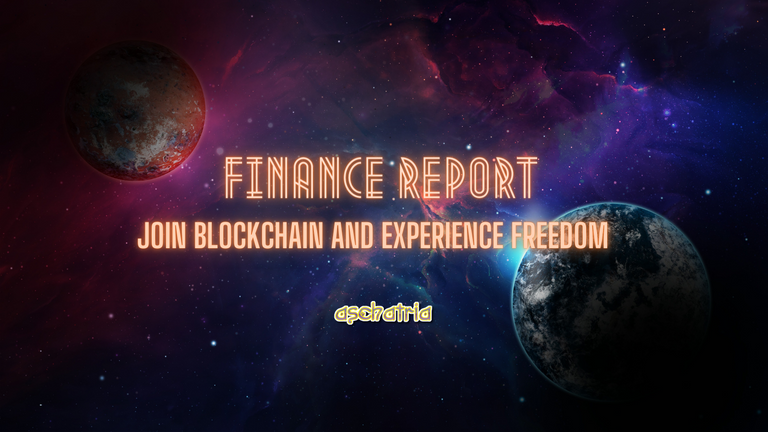 During the last week, I excluded some low-performance tokens and posted only on a few frontends. Half of the week I had other obligations and I was working on scheduling. i STILL HAVE ALOT OF WORK THERE.
The content creation in the month to follow will be focused on beneficial and creative things.
All low-performing activities that waste too much time or effort will be stopped.
The next financial reports will be issued on a monthly level, next to come on 1st September.
From now on I will create a single post daily because posting on communities or making more than one post for various platforms under HIVE makes no difference to my weekly cumulative earnings.
I also don't want to waste an entire day on a single giant post - like this one - that will ultimately bring me 10 cents. I have no reason or inspiration to do it. Posting a hundred-word summary of earnings would be much easier. Writing some sort of contest fiction is also out of a question. I have a list of stories that I have to finish.
An ideal meassure for the posts to comments would be one post and 10 comments minimum. I will try to do that.
Likewise, I will give all my focus to my own work, share my own links and see if I can have a nice relaxing time here. Investing in my HP with various resources will be a priority.
PERSONAL CHALLENGE
My personal challenge to earn at least how much I spend on my food weekly has failed, and no longer am I going to follow it.
Instead of a daily average of $2.15 I managed only $1.17, which is unsustainable.
An effort I invested into the previous week is inconsistent with the earnings.
Something is not working and it has to be changed.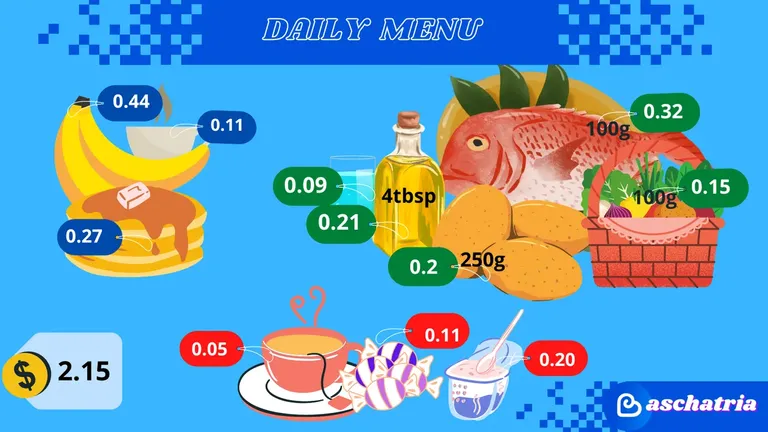 Content creation
I made 17 posts on Hive under the different topics, and some for the communities.
The best-earning post was https://ecency.com/leofinance/@aschatria/crypto-blogging-planner-for-the-current-week and the rest was unless voted with my Ecency points, extremely low.
I participated in Actifit, Leofinance, 3Speak, dBuzz, Posh, Splintertalk, Natural Medicine, and Foodies Hive.
Many long-form texts at the end delivered the same earnings as dBuzz statuses. Too much time for little to no results.
Comments
Not much of that during this week!
In fact, I was stuck on other things and my brain didn't function on a humanly acceptable level. So, I decided to keep it in the box, I mean on Discord. I wouldn't recommend it to anyone, because you are not me, and your nonsense may get you in trouble. Mine usually makes people uncomfortable.
Benefitiaries
Some devs on Hive make my stay a very pleasant experience and I personally think I should financially support these people even if it is a little.
So, I am setting 2% of my post earnings to Mahdiyari and Hive trending each, and possibly I will also add some others that maintain services that I like.
Voting
My voting is semi-automated, and the ones I automated I also swap and change frequently.
This means an every few days, I shit upvotes on some accounts and plug in the others.
In most cases, I unplugged everything and just voted manually.
Automated votes are scheduled usually for venues, developers, and community leaders.
I occasionally introduce new users that are pre-checked by various communities, but that sometimes shows to be a little unpleasant.
Mini upvote trail
I have a mini upvote trail which I babysit for the last few years, and I finally managed to fix the errors with the help of the developer who was very quick to explain what I am doing wrong.
Accounts in trail to use Hive. The vote has to have 30 HP minimum set on 100% upvote.
I think this is a very sane decision because zero power upvotes are kind of frustrating.
I will analyze the whole trial thing additionally plus the finance report on 1st September.
The trail is doing 10 upvotes daily and works towards curation rewards mostly as it doesn't drive on an alive folk, which I hope to be back. If we moon that is... ahem.
One of 10 votes goes to me as payment for keeping it go, the rest should be available for HIVE community and some smart posts. Should be as in "it doesn't mean it will be 100%". There are periods when a trail was literally dead for months.
I am not even sure if it is worth of effort. Anyways, some people are happy to receive upvotes, so it should stay just to deploy some positivity and joy.

CENT
The best performing token was CENT, while others brought me near nothing. CENT, LOLS, MEME, and future FUN tokens will have my attention. It seems I am doing fine there. I also like fun more than anything. And memes.
LEO
This front end requires the dry financial posts, and if you noticed, I feel sick just thinking about it. I don't need to schedule the second half of a day to do that, I have enough of my tables in the first half.
Instead, I will read what other people write.
POSH
I will discuss Twitter separately in the Productivity post so that I will leave it for Wednesday.
AFIT
Ugh, I really like this one. And it supports users on 3 different platforms. I mean reasons to keep Actifit mobile just pile up, but this one has an actual technical difficulty.
It keeps on dropping out of sync even with all background permissions and it overheats my phone when it works as it should.
It is great, but you know, eh, some things are not meant to be.
LUV, ALIVE, HBIT, and others
I will bungle up these together with others that I am unstaking from my savings account. They are easy to use and directly show appreciation for the author I am commenting on.
SPT and BATTLE
Comes in handy while posting about Splinterlands, I don't use it all that much.
DEC
I bought about 18 000 DEC and bought a few cards that I need to re-start my favorite gaming experience.
HIVE POWER
My HP was subject to constant power-downs throughout the six years I am on HIVE either due to various things where I was shuffling my funds to various venues or when I had to pour them directly into a family budget.
Sometimes it was necessary and sometimes it was spent to nonsense, so lately my willingness to submit each cent to their inspective eye has dispersed.
My current HP is around 200 and I plan to elevate it till the end of August at least up to 500 and finally become a minion.
That is all for finance and planning for a while.
Values are expressed in the current USD market value.
---
Contact info
Discord: aschatria#1254
Twitter: https://twitter.com/ascha3a

---
---