Joining TeamPH Guild | Brawl Report | Deck From NFTy-Arcade That I Got This Season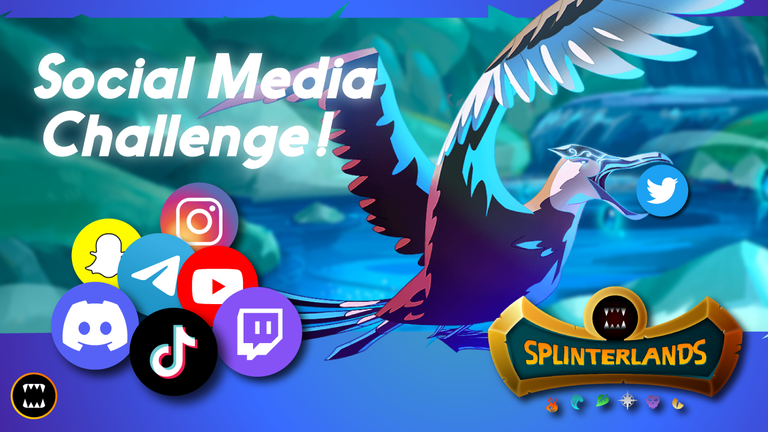 Banner and divider by @splinterlands | @splintercell-01

TeamPH (Philippines)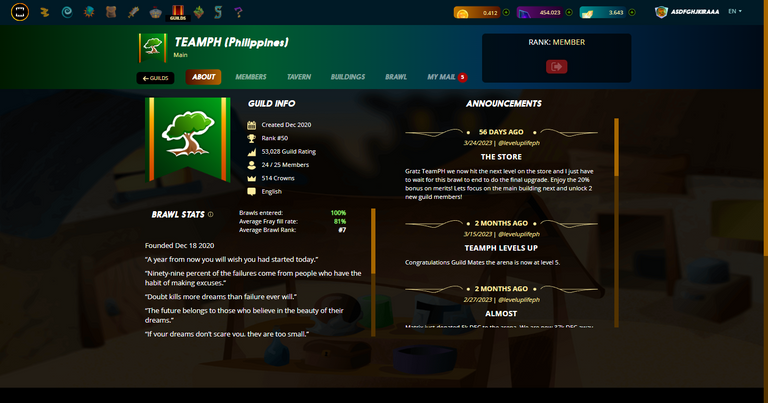 I am so happy to be part of TeamPH (Philippines). Thank you @damour for inviting me in the guild. I'll do my best in guild brawls 🙂
Actually, I'm planning to join YGG Dragons, but since its one of my dream to be part of the TeamPH (Philippines), I grabbed the opportunity haha

My First Brawl In TeamPH (Philippines)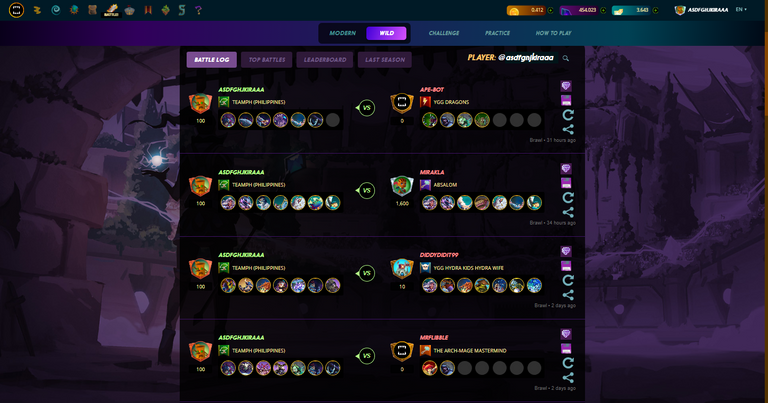 I took Fray 17 (Gold Foil Only, Gold League) and I have 4 battles. I had a great performance for my first brawl and win those 4 battles.
The guild has won spoils of 48 Crowns in the latest brawl! Also, each fully participating member was awarded 2,133 Merits and 30.299 staked SPS.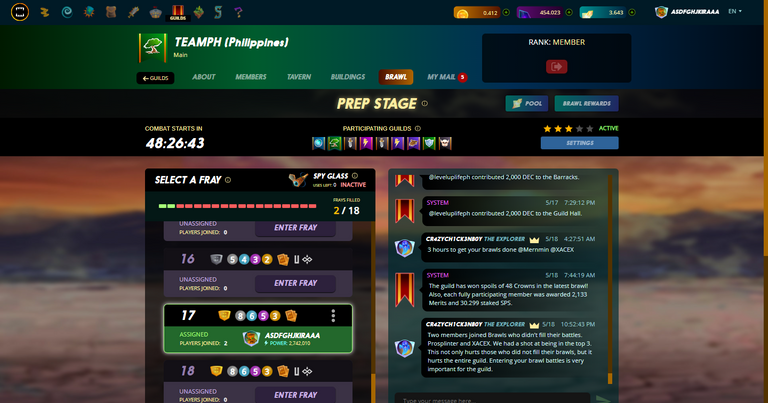 I entered Fray 17 again. I'll do my best to get a good result! Good luck to everyone for this brawl!

Accounts That I Am Playing This Season
This season, I am playing four accounts in total:
@asdfghjkiraaa
@kikiamko
@kirzxc
@kananjarrus (Scholar Account)
Luckily, I got the Gold Foil Deck again and I can play in Fray 17 for a season. I also got a deck for my girlfriend's account (@kikiamko). Though its Season End Chest is Bronze because I didn't played it for two seasons lol

All Gold Foil CL + Rewards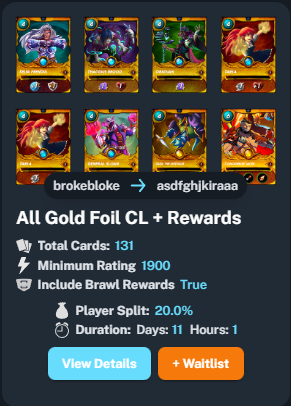 Total Cards: 131
Minimum Rating: 1900
Include Brawl Rewards: True
Player Split: 20.0%

MAX CL- EVERYBODY OVER HERE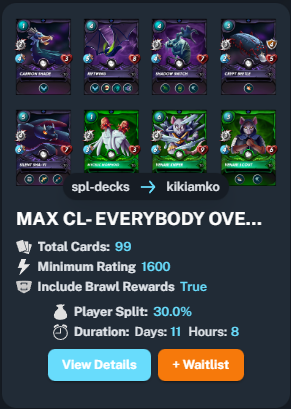 Total Cards: 99
Minimum Rating: 1600
Include Brawl Rewards: True
Player Split: 30.0%

CL + Rewards - Max Diamond 5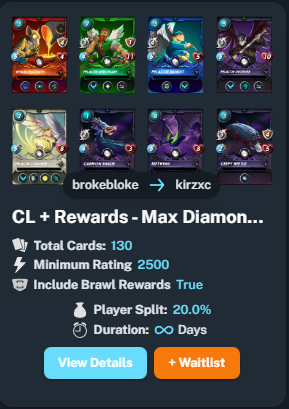 Total Cards:130
Minimum Rating: 2500
Include Brawl Rewards: True
Player Split:20.0%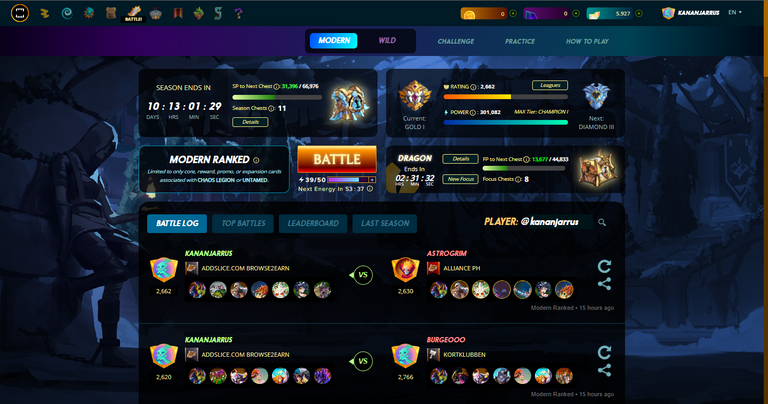 Follow me on:

Thank you for reading my blog! Much love ❤️ Good luck everyone on your Splinterlands grind and keep safe!
---
---