web3 gaming progress update : January 2 2023
Hello
This is my daily web3 gaming progress update.
I think have made a costly mistake. I have bought the starting pack form Rabona.io and I am having trouble with getting this game to run, I will leave it a few days before resigning but for now, I am not impressed at all.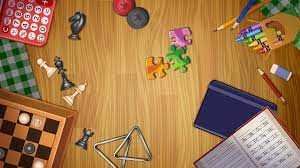 Does anyone know what I can do with @spaminator as it does download my posts?
The more I play the more I am unhappy with this game. I am back to Silver 3 and I will soon be promoted to S2 but still, most of my opponents are bots. So my options, for now, are to stay in Silver botland or to try to go to Gold but I am afraid that I do not have cards to play there.
---
The sad 2 days are ahead of me. I have harvested all the crops and now I need to wait for the new season to be able to plant anything. I am slowly pushing my plan to get all 3 basic resource-building structures to start selling them and I have bought the Klin. Now I need some land to put it on. I still need another 8 stone cards to allow me to build this structure.
---
I have managed to buy another 8k of Sim so I need 108k to hit my target. My Sim Power grew as well and I am only 30k behind the wallet. My ranking progress is the same, I stay around 100 positions in income and slowly rising in education as well.
I received 2 cards today, the young citizen and worker, which is more than usual I have to say. I think I need to keep a statistic on how often I am getting a new card.
---
Monday was a quite good day. I have got 3k of StarBits.
The more important is that I only need another 300 exp to get my 75. level and to allow me to start gathering the band :)
---
Games I am looking at:
This is my list of potential new games to take part in, some are still in development some do not work for me:
---
---