web3 gaming progress updates - January 3 2023
Hello
This is my daily web3 gaming progress update.
By the way, if you know any good or decent even web3 games just let me know I am looking for new ones all the time.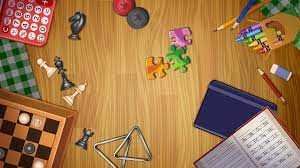 I think I either need to move to gold or stop playing as I am hating this game more and more because of the bots. I am not sure how often I meet another human player but I started to get the bot vibe from their names.
On the focus front, I have 100% of the common cards in my 2 focus boxes, not my best but not worst as well. It should be better tomorrow as I am slowly getting up to S1.
---
Nothing to report here. There is a little bit over 1 day until a new season starts and until then I am not able to do anything.
---
The usual staff continue, I am gaining SIM Power, which I have around 60k. For now, I have no plans, I mean funds, to buy more SIM to allow me to get power quickly.
I have received a new citizen, which was scientist and I love it but I think I am running out of Immigrants and Homeless cards soon.
---
It has finally happened, I have reached 75. level and I can start gathering my band. I hope it will work fast but there is a 20% chance to unlock the spot so it might take a while.
I also got another 3k of StarBits so I am well ahead of my 2k target
---
This is a new kind on the block. Games are a little bit slow but passive as well so I should be able to spend a few minutes a day playing them. Unfortunately for me, I made a novice error, that is I have contracted a player with a very high salary and this might cost me a lot.
For now, I do follow the guideline, that's to build up the station and catering to level 5, and I need to wait for the new season to start so I can join them. I hope that this will become a somewhat profitable endeavour but time will tell.
---
Games I am looking at:
This is my list of potential new games to take part in, some are still in development some do not work for me:
---
---