Splinterlands Battles Contest! Gold Card Giveaway! #7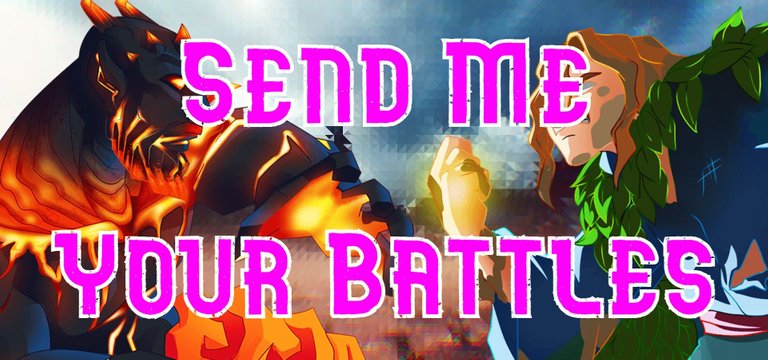 Hello everyone and welcome to my contest! I decided to try something a little different this time and want to introduce a battle contest!
The idea is that I'd like to highlight a battle or two featuring some strange, exciting, or FRUSTRATING battles for your viewing pleasure!

How This Will Work
This community is great and very welcoming to newcomers. If you browse PeakD, you'll see just how much user generated content there is which ranges from basic how to play guides, to more advanced strategies from the top leaderboard players, to investment advice!



To do my part in giving back, I'm starting a giveaway!
The rules are simple:
Comment below with an interesting, strange, or hilarious battle (don't forget to include your in-game name)
Provide a short comment on what makes your battle unique or special
Upvote this post
Entries must be entered before the post pays out (7 days from when I post).
You may submit up to 3 entries but you can only win once.
That's it!
If I select your battle to be featured on my next post, I'll send you a prize! Runner-up prizes will also be given!

Prizes for this Week
For this week, I'll be sending the winner of the Featured Battle a GOLD Pelacor Deceiver and two runner-ups an Ever-Hungry Skull and Pelacor Mercenary! We're going all Flying today! You won't want to miss out on this one!
| 1st Place | Runner-up #1 | Runner-up #2 |
| --- | --- | --- |
| | | |
| (Featured Battle) | (Honorable Mention) | (Honorable Mention) |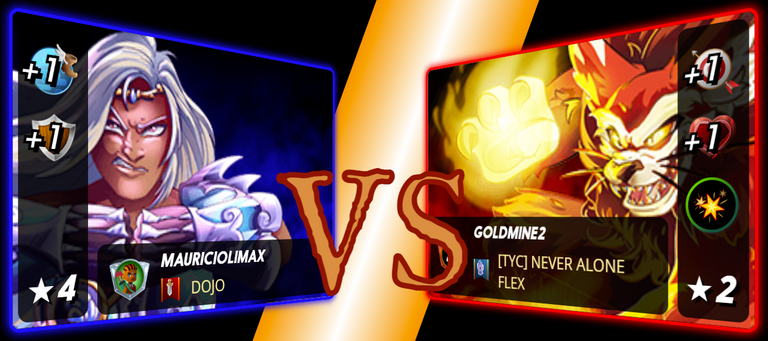 Congratulations @mauriciolimax! Your battle was chosen as today's winner! Not only did you take down a Yodin lineup without resorting to a direct counter (for example Lir) but you did it with style!
---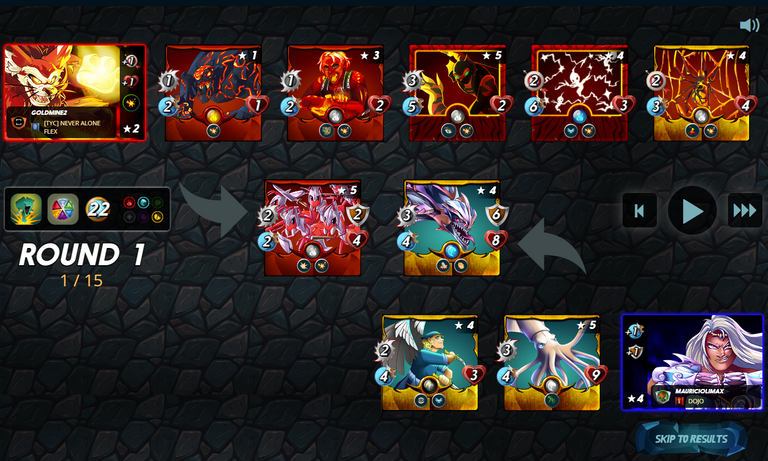 If we take a look at this battle's Ruleset, I think it's pretty obvious what we're about to witness.

Stampede rules and Trample are a deadly and highly entertaining combination.
---
Make Way for the Stampede
I have to say it again. There's nothing more satisfying than beating a Yodin with Chaos cards!
Not much to say here except that if you see Stampede rules, BEWARE THE DIEMONSHARK!!
Great battle @mauriciolimax and congratulations on winning the GOLD Gargoya Scrapper!

Runner-Up #1: @Henruc with the Reflection Shields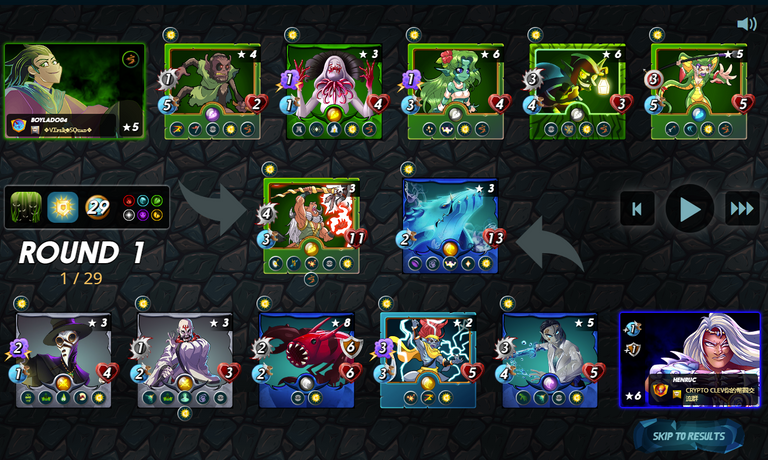 I LOVE the new Reflection Shield ability. Not only is it a great Yodin counter, but it is also a great Mylor counter. Excellent play here by henruc!
Very well played by @henruc and congratulations on the Merdhampir!

Runner-Up #2: @Amaillo-m with the HUGE Evasion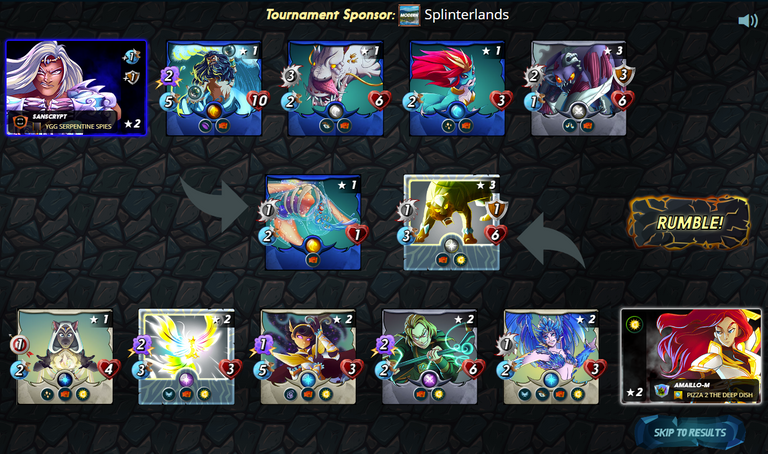 Twenty-five percent doesn't sound like a lot but when your monster's life is on the line, it is massive. The Celestial Harpy cheated death twice, back to back, to help amaillo-m pull out what should have been a controlled dismantling of his team.
Congrats, @amaillo-m! It is always great seeing your entries and enjoy the Vampire Bat!

Thanks for Stopping By
Congrats to all of the winners and thanks again for checking out this post. I hope it was fun and enjoyable content for you.
Make sure to leave a comment with your battle for a chance to win!
For @jim-crypto and @pero82, although you two weren't in the top 3 (it was very close), I will still send you a prize as a thank you just for participating.
---
Referral link : https://splinterlands.com?ref=at.bui89
If you decide to use my referral link, I'll happily send you a few cards to help you get started!
---
---