Splinterlands Battles Contest! Gold Card Giveaway! #9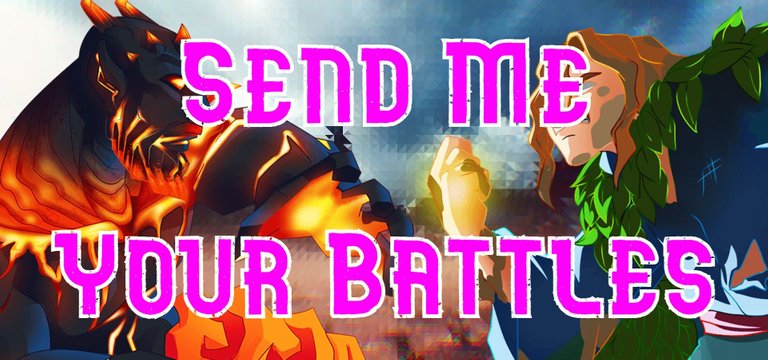 Hello everyone and welcome to my contest! I decided to try something a little different this time and want to introduce a battle contest!
The idea is that I'd like to highlight a battle or two featuring some strange, exciting, or FRUSTRATING battles for your viewing pleasure!

How This Will Work
This community is great and very welcoming to newcomers. If you browse PeakD, you'll see just how much user generated content there is which ranges from basic how to play guides, to more advanced strategies from the top leaderboard players, to investment advice!



To do my part in giving back, I'm starting a giveaway!
The rules are simple:
Comment below with an interesting, strange, or hilarious battle (don't forget to include your in-game name)
Provide a short comment on what makes your battle unique or special
Upvote this post
Entries must be entered before the post pays out (7 days from when I post).
You may submit up to 3 entries but you can only win once.
That's it!
If I select your battle to be featured on my next post, I'll send you a prize! Runner-up prizes will also be given!

Prizes for this Week
For this week, I'll be sending the winner of the Featured Battle a GOLD Gargoya Lion and two runner-ups a Naga Assassin and a Twilight Basilisk!
| 1st Place | Runner-up #1 | Runner-up #2 |
| --- | --- | --- |
| | | |
| (Featured Battle) | (Honorable Mention) | (Honorable Mention) |

Featured Battle Winner: @Flummi97!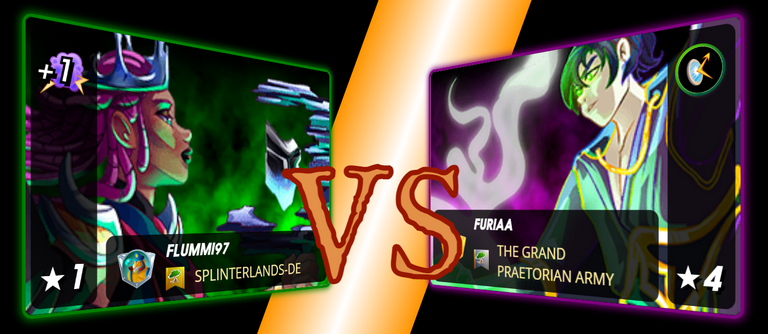 Congratulations @flummi97 ! Your battle was chosen as today's winner! I love that you were able to take out a Level 4 Summoner with a Level 1. Not only that, but it's your Magic vs their Magic Reflect!
---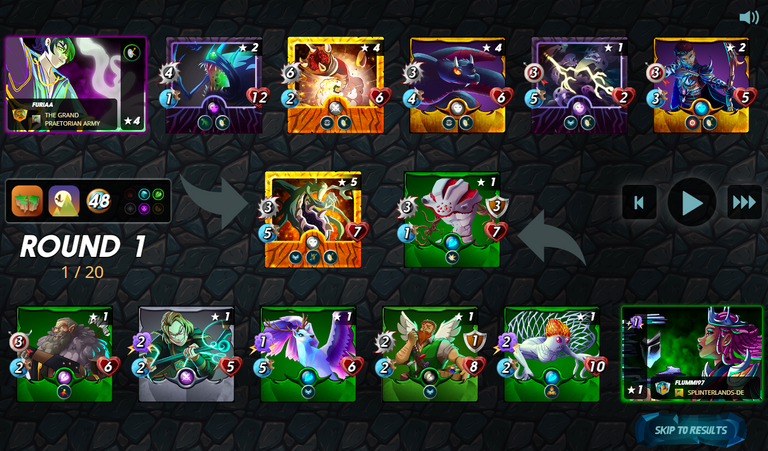 So how exactly do you beat a Summoner who directly counters your Magic damage while also being 3 Levels higher?
Despite being severely outclassed, you did a much better job of using the Earthquake ruleset to your advantage. This is what makes Splinterlands such a fun game to me.
Sure, there is an advantage to those who can buy all max level cards and steamroll their way to the leaderboard but at the same time, the Rulesets require you to be strategic in your lineup choice in order to be a great player.
---
Part 1: Snipe is CLUTCH
In this first round, the biggest hit, in my opinion, is Hunter Jarx one-shotting the Soulstorm.
Ultimately, I don't think it mattered but it did remove the opponent's last remaining Flying monster. Maybe the biggest hit is Earthquake..
---
Part 2: Free Earthquake Damage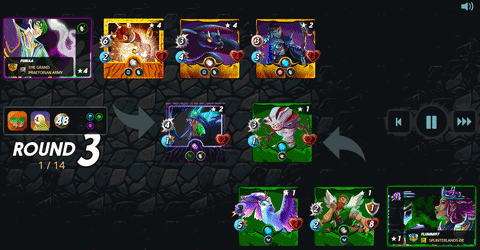 You can see in these rounds that Earthquake really does a number on the Death Squad. There are times where you can win without having any flying monsters but you better be dishing out some serious damage with some armor to back you up.
Great battle @flummi91! Like many in this contest, you've shown us that card level isn't everything. Congratulations on winning the GOLD Merdhampir!

Runner-Up #1: @Henruc with the RATS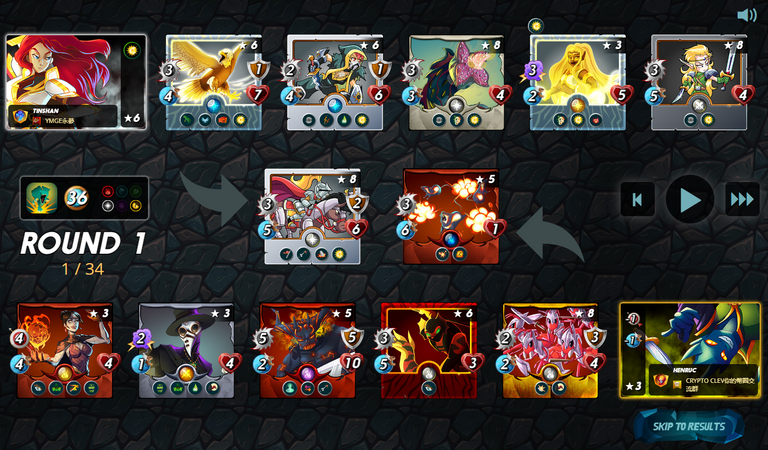 Henruc almost won the contest just for using the Exploding Rats effectively. I'm sure I say it all the time but this is my favorite card. It's just so ridiculous and at Level 5 it becomes even better with Redemption.
Very well played by @henruc and congratulations on the Exploding Rats!

Runner-Up #2: @Pero82 with the Rude Halving and Shield Combo
I really like the Halving and Shield combination you've got going on here. I've definitely been on the receiving end of this setup and it can be incredibly frustrating. Throw in the new Kinjo and it's game over.
Congrats, @pero82! It is always great seeing your entries and enjoy the Venari Seedsmith!

Thanks for Stopping By
Congrats to all of the winners and thanks again for checking out this post. I hope it was fun and enjoyable content for you.
Make sure to leave a comment with your battle for a chance to win!
---
Referral link : https://splinterlands.com?ref=at.bui89
If you decide to use my referral link, I'll happily send you a few cards to help you get started!
---
---