ATX 🍻 Pub Gathering - We are on Fire 🔥🔥🔥 😎
This Pub will open weekly on the Pubs Community with the purpose of acting as a place to meet, socialize, exchange information, get free stuff, you get the idea for HIVE's sake!
We also have a Live Scratch Paper where you can find all the current up-to-date information about this project.
---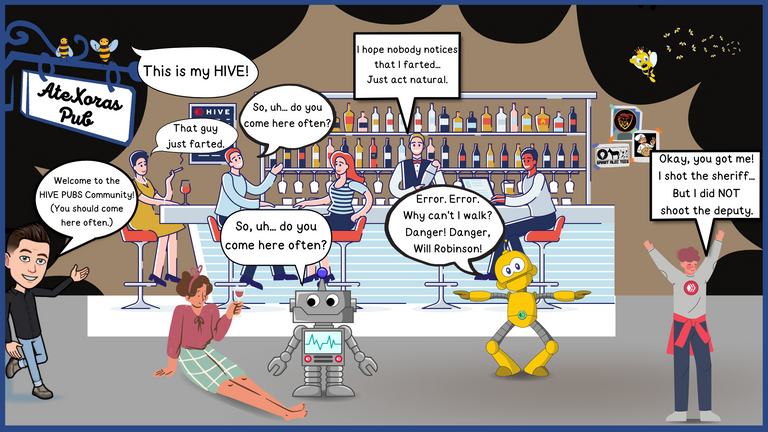 (made by @thatcryptodave and donated via hiveme.me)

🥇 ❗THE GATHERING❗
Just to finalize that the DEC owned by @forykw was now removed entirely, so all the remaining funds in the Pub are entirely Pub's funds, and this means they will be used to benefit you all either when ATX get's released or at any point in time for other purposes (even if the Pub has to close, which we don't think it ever will, the funds would be distributed by its participants, visitors, etc).
This means, we can now look at tribaldex with a clear/transparent picture! We have also done this so that it becomes easy to go back to this gathering and check the information.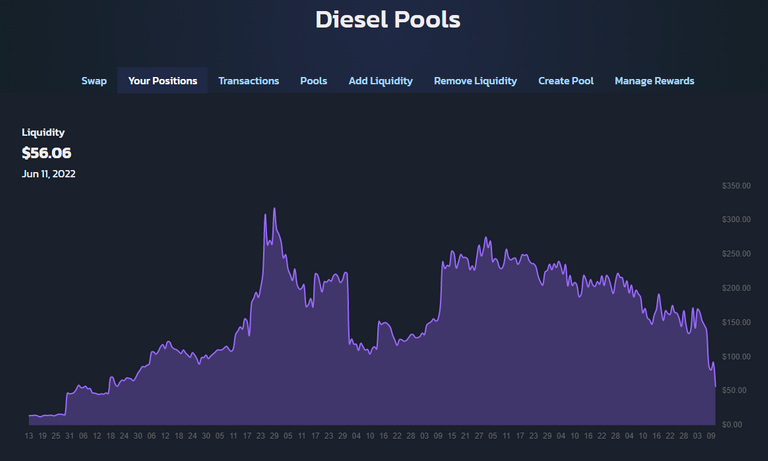 Yes, it was a big drop because the amount of participation from @forykw was quite large. But on the other side, because while the DEC was in the pool, the airdrop of SPS to the Pub, was running and this gave some interesting amount to the Pub!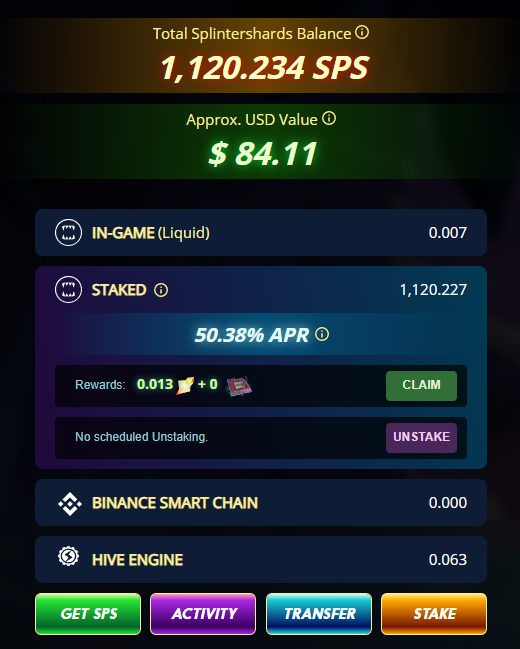 Crazy amount! And for now we don't plan on selling it out, and probably will make rounds into the Pub's node when they become available, where you all can vote for, and where if ANY rewards, will be distributed by all voters.
That's it for now from the Pub financials. When possible the Live Scratch Paper will be updated with the information reflected in this gathering and the previous one.
DLUX Shared Node - Update
We have a new participant ( @lolxsbudoy ) and therefore the Pub has updated the distributed ownership:
---
User - DLUXG Stake Ownership (rewards%)
@new.things - 2,485.257 DLUX (48.97%)
@forykw - 2,485.256 DLUX (48.97%)
@lolxsbudoy - 105 DLUX (2.06%)
Total in DLUX = 5,075.513 DLUX
(Last Update: 07-06-2022)
---
Today is 11-06-2022 and the total value is already 5154.371. So, it's becoming something interesting. @forykw has not yet though about how to automate this, but it's on the books.
Splinterlands
Many of you might have already noticed that #Splinterlands have changed their rewards system. And the way it got implemented leans more towards rewarding "humans" much more than "bots". Need proof? Well, to help demonstrate this epic moment, @forykw decided to start playing the game again (daily) and offer some feedback to the Pub. If you follow his dark soul on Twitter you might have already been sick of hearing it out. 🤣

What Changed?
In a nutshell, players now have Focus days instead of Challenges. Previously Challenges would provide rewards depending on the league you were in, and now, they provide based on how many wins you do on the specific Focus. In the above case, FIRE, @forykw will get 26 chests by winning battles with Fire Summoners. Each Focus period runs for 24 hours and like previously, you have 1 chance to request a new one under the same time frame.
The same model was applied to the total season chests. Both systems now increase via tiers of Points that are as much as depending on what previously was used to give you more DEC (consecutive wins, gold cards, alpha cards, etc).
And that is pretty much it. Where the end result is a much more competitive game reward structure where winning games is much more appellative in a "per day" Focus... Where you can very easily get rewards or new cards every day, that help you progress on your fights.
You can still run for the Leaderboard for some extra DEC, although now there is way more demand for big players not to stack up on the bronze and silver leagues due the higher amount of chests on the season benefiting from being on a higher league ranking (such as bonus DEC, higher legendary probability and gold cards chance).
Motivation and Future Analysis
The game has not yet immediately picked up from these changes (probably due crypto bear markets and others), but this looks very promising in terms of game strategy for the long run. Plus, this system creates a much bigger incentive for cards to be purchased in order to allow you more rewards.
Better summoners, specific cards to make your own fighting style, upgrading cards for higher leagues, opening decks. It's all becoming more balanced than before, from our view. But let us know you opinion... We have an explosive card to giveaway in this gathering!
There are more interesting things happening (hopefully this year) soon, especially at the consensus level where anyone can build their own nodes to participate in the SPS network. The Pub will play a role there (and so you can if you wish). Stay tuned for more!
Tools and Extras?
We have thought about sharing more after finding https://splintershare.info that really brings an interesting value to quick summary and sharing capabilities (example for @forykw):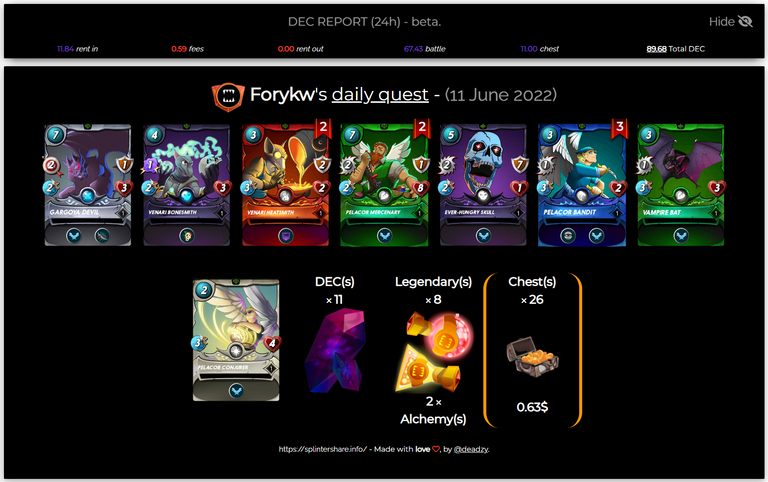 Another that people miss out is the Peak Monsters website Airdrop. When you buy above 10$ worth of cards, make sure you are buying via their website as you will be entitled to some of the airdrop.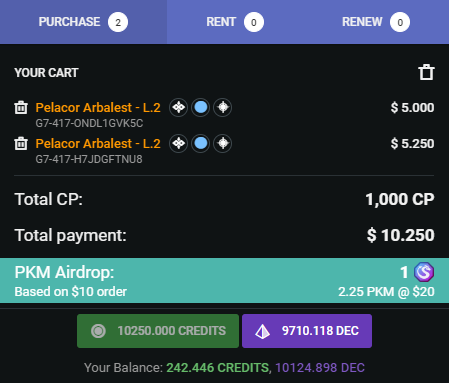 There are probably others out there, also very interesting so if you know about them, don't be shy on sharing them over the Pub.
This section will be used to register the status of running giveaways initiatives. Otherwise stated, all giveaways will draw at the end of the Gathering and will be published on the following one.
---
The every gathering #NFT 🎈 giveaway (just comment to enter the draw):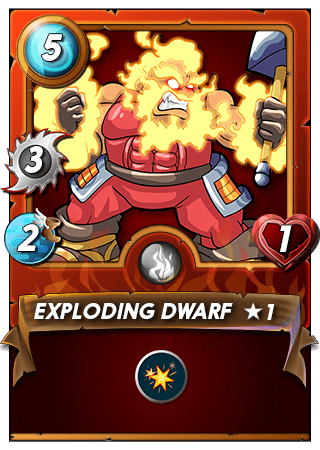 ---
💪 PowerUps
[NFT] ATX 🍺 Pub VIP Missile 👈

If you hold this missile under your account, your posts, comments, or attitudes might get heavily curated, promoted, reblogged, or spammed with token rewards.
---
The ATX 🍻 Pub Gatherings is an initiative from the HIVE-Engine ATX token (@atexoras), supported by the @atexoras.witness. You can join the ATX Discord server and visit the #pub-support for any queries in regards to the Pub.
---
---