Pixel Art Splinterlands Shieldbearer
Hi everyone!
So I'm thinking about creating a pixel art Splinterlands battle scene, and am slowly building up the characters. I'm starting with the Life splinter since Chanseus The Great is my favourite summoner.
Here is my Silversheild Warrior post that I did last week - Link.
My next pixel art character is the mega tank Shieldbearer.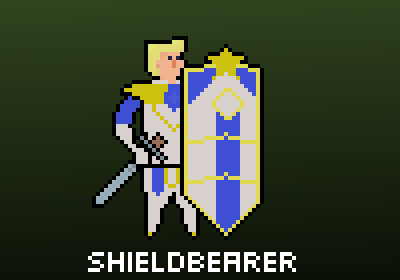 That was at 400% the actual size... this is the actual size of this pixel art...

I'm intending to animate the Shieldbearer like I did the Silvershield Warrior, but I kind of want to work out the battle scene first, and then animate appropriately.
This is the reference image I was working off... which will all know and love in the Lore section of the Shieldbearer card in the Splinterlands game.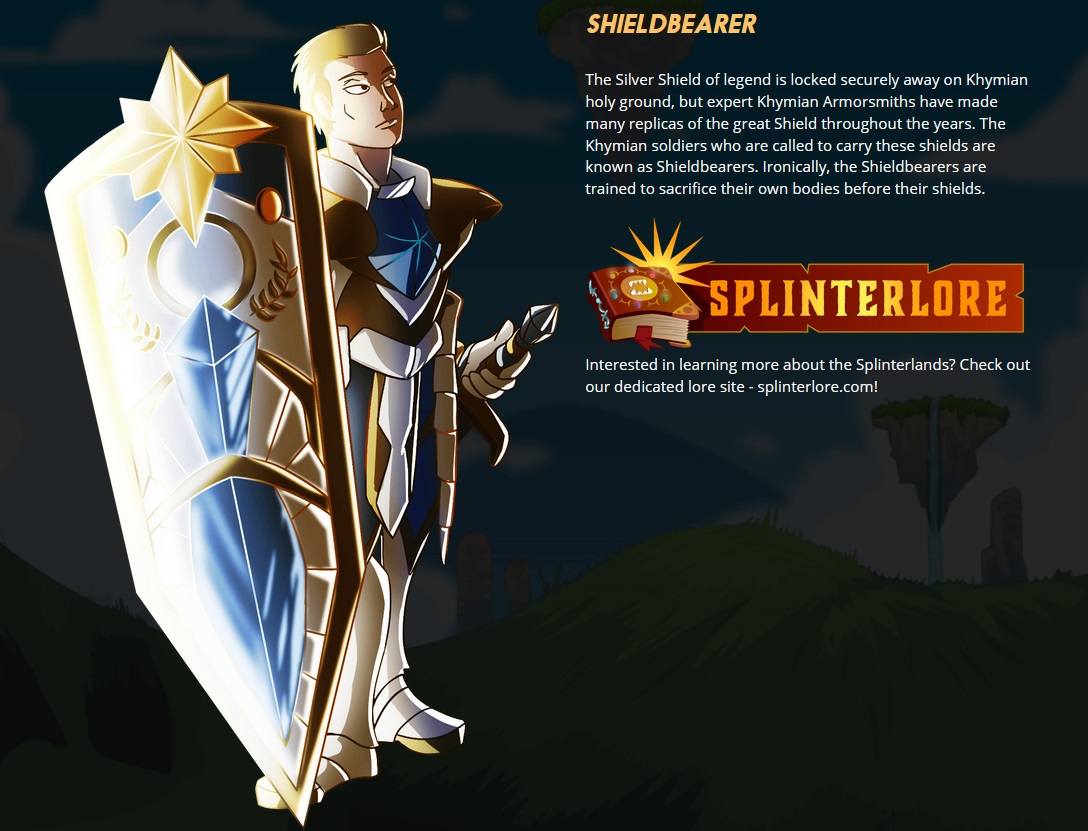 Since I'm making a battle scene, all the characters have to be of a similar style, so I used the basic outline of the Silvershield warrior: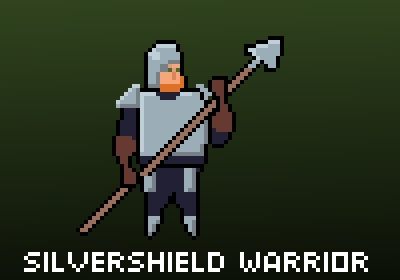 As you can see... I used the same frames for the legs... but made the Shieldbearer a little taller than the more stout Shieldshield warrior.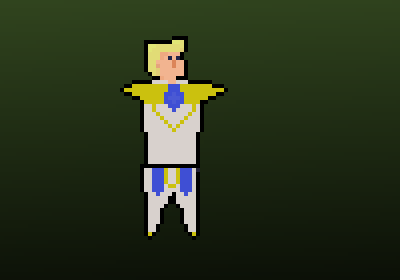 In the reference image, you can see the Shielbearer holding his sword... but I kind of struggled with his sword here,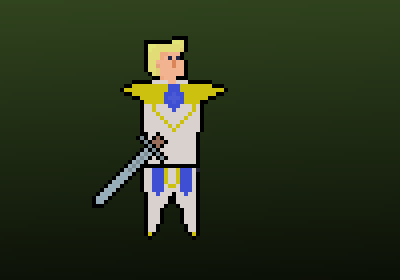 The handle of the sword seems way too thick to me, but because the pixels are so small, it can only be this size or half the size... and having the size totally looks odd and off-centre.
I couldn't put the hand on the handle of the sword, because again, it looked odd...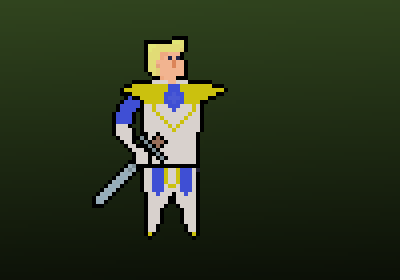 However, I don't really think any of that matters because once you add in the shield, that's all anyone really cares about anyway...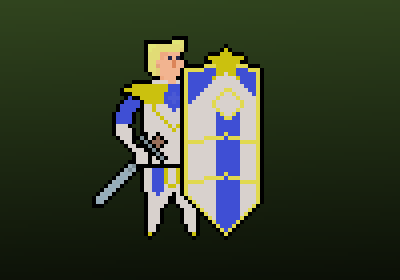 I hope you enjoyed this little foray into Splinterlands pixel art. I can't wait to start to put it all together into a scene...
Thanks for reading!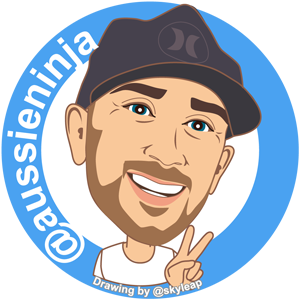 ---
---