Bot or No-Bot!
Bot or No-Bot!
The current SPS proposal did start like this: Bot or No-Bot, but now, it is far deeper than that in my opinion. From my point of view it has nothing to do with bots in Splinterlands at the moment. First things first: here is the proposal. I must admit, I am so worked up about this proposal and yet, I do not know the author of the proposal! I need to change that. All I know from @davemccoy that @theukm is a casual player from UK who got tired of fighting against bots in ranked matches and wanted to play against humans. Phew! Aren't we all! Kudos mate, for taking the courage and making the first anti-bot proposal! Anyways, let start.
Yes, its been a while! Sorry, I was mostly out of town and had too much on my plate so couldn't post for a while. I am tired. I am jet lagged by 12 hrs. I feel slow like the Ancient Redwood below. Yet, I feel like I need to write about this proposal to gather some additional support in favor.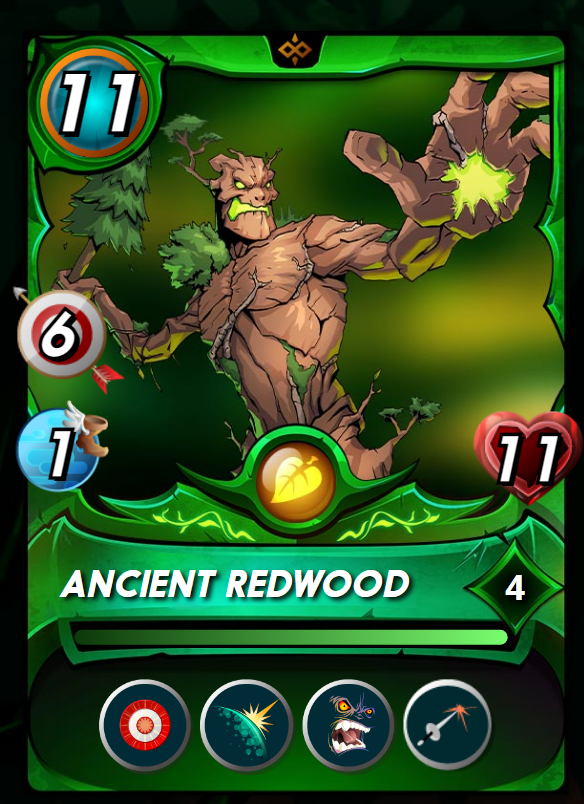 Please support the Current Active Proposal

Why
First, I must admit, that this is not the most detailed proposal. It was also have been edited by @theukm multiple times based on response from Matt. Generally speaking I hesitate to support superficial proposals that lack depth. However, this is an exception. This is simply because, no details are needed on "how do we stop bots". This is for two reasons: first, we don't want bot owners to know what would be the line of attack. Second, we don't want to be too prescriptive to Splinterlands team on how to impliment the change. Based on these two facts, I think a broad scope and short-in-content proposal is just fine. The big positive for me is the fact that @yabapmatt was interested in implementing and already provided some basic directions.
But that's the background; why do we need some pro-human gameplay? Its obvious. Without it the Splinterlands 'game' slowly is becoming a defi platform for crypto people looking for ROI. We all know that all defi platform dies a slow death, and the only people who makes money are people who are early and the owners of the platform. I don't think we want Splinterlands to become a defi platform.

Twist
Well, that alone would have been a raging discussion, but then as this proposal was forwarded for an official vote, there was a twist. That reminded me the Hive Justin Sun saga. I don't want to discuss that segment in detail because @davemccoy already did that with a rare and excellent post:
https://peakd.com/steemmonsters/@davemccoy/status-quo-is-the-enemy-of-change
I urge you all to read this post above in detail. Only thing I like to add is this: that particular voting behaviour by that individual is not the first. This had happened a few times before and culminated with the 30M SPS proposal for exchange listing which was passed (I personally was strongly against it). I think Justin Sun episode proved that community can't be bought, and large investor can't muscle their way into a DAO without community support.
But hey, someone thinks, this time is different! Well, I say goodluck to that!
If you enjoy the Splinterlands game and want the game to survive; please consider voting YES to the current active proposal #28. Many thanks!

splinterlands/the-splinterlands?si=c5533244312f483ca0e23fc0b6bdaf13&utm_source=clipboard&utm_medium=text&utm_campaign=social_sharing soundcloud ~~~
The Splinterlands

---
---