Customary HiveFest Post

HiveFest 6
Well it is time to do a customary hive fest post. This is all from day 1, when I spend most of the time there. For the second HiveFest happened in AltSpace VR. It is never like a real meet up, but at least it is an opportunity to see a few individuals in person virtually. I registered several weeks back and got an encrypted wallet message with my personalized code. I like this a lot as this is the only time during the year I get to use my memo key! :) Just as a refresher for me (if not for you) there are four main keys:
Owner Key: Used for recovering accounts and regenerating other keys as well as setting a new password.
Active Key: Used to transfer and manage funds, vote for witnesses or approve DHF proposals.
Posting Key: Used to broadcast posting transactions.
Memo Key: Used for decrypting encrypted messages within the memo parameter of fund transfers.
Active and Posting Key we all use a lot on a daily basis, but hey, this gives me an opportunity to use my Memo Key! Anyways below is my selfie right outside the main stage where all the presentations were happening.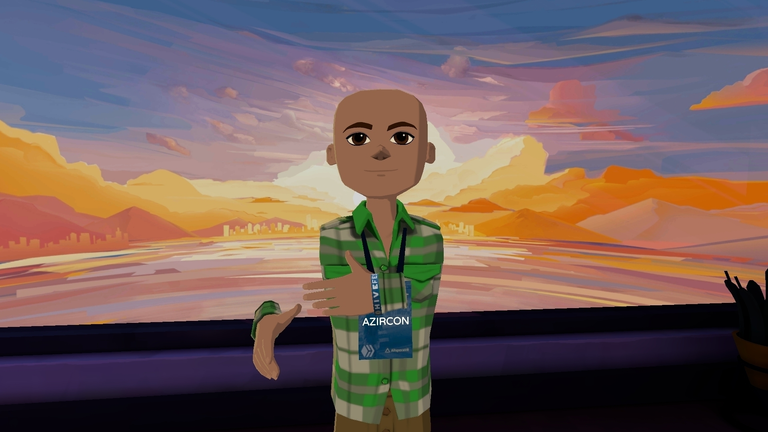 You can see that I got my badge which people get as they use their code at the registration booth. That officially registers one at the HiveFest and generates this badge below:

As you can see that now I have two badges for the last two years. Hopefully next year we will be able to see each other in person.
Talks/ Presentations
Day 1, I attended a few of the presentations. Here is the full list from roelandp's post: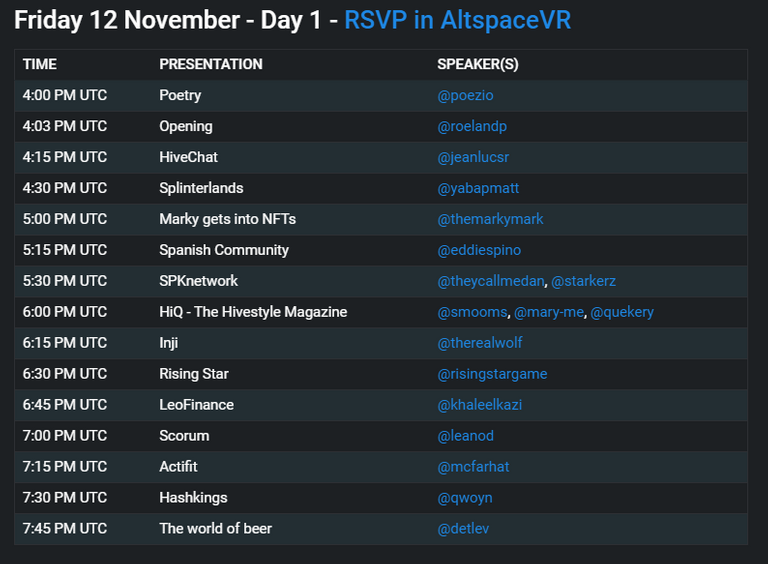 Source
Below is the screenshot from Matt's talk. Splinterlands is obviously the flagship app/game of this blockchain and generating probably 98% of the total transactions! Matt is quoting 4M transaction/day and 200K account created last month alone! There are people out there who are worried about Hive not having enough 'people'. What they mostly mean by that is not having enough 'blogger', which is a true statement. However, hive as a blockchain have moved past a long time away from 'just a social network'. This is now a fully functioning web 3.0 platform. Blogging is just a small part of it. Folks, the sooner we warm up to this fact, better it is for your personal growth. That is all that I am saying on this front.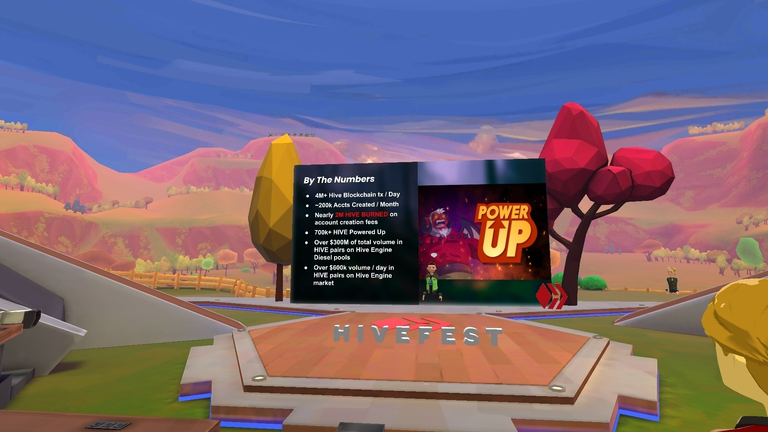 What people often say, well lots of these new accounts are just gaming bot. Yes, true. But there are things people fail to understand again are as follows:
There are lots of new human gamers signing up everyday. I have personally met 100s. There are tens of thousands new humans that have signed up in the last few months just for gaming.
As you can see from Matt's slide above each time a new account is created a certain amount of hive is burned (3 hive). There have been 2M hive burned on account creation alone. This is excellent news for lowering the inflation. In fact, lately, due to this and other burn efforts by smooth, hive is deflationary. We can see that on the price.
So bottom line, there have been organic growth of hive blockchain, and if you are a investor of hive like me, you should feel fairly good about your investment.
Social Aspects
One of my key goals of attending HiveFest is to meet people and hang around. I did that this year as well. Here is a selfie of myself, @tarazkp and @meesterboom hanging around by the fire at the main lobby. You can see Taraz talking! Yes, his talking fluency is as good as his writing fluency. Here is other piece of fun fact. Boomy's Scotish accent is quite understable! Although he says, this is only true because he actively tries to talk more like the rest of us so that we can understand! :)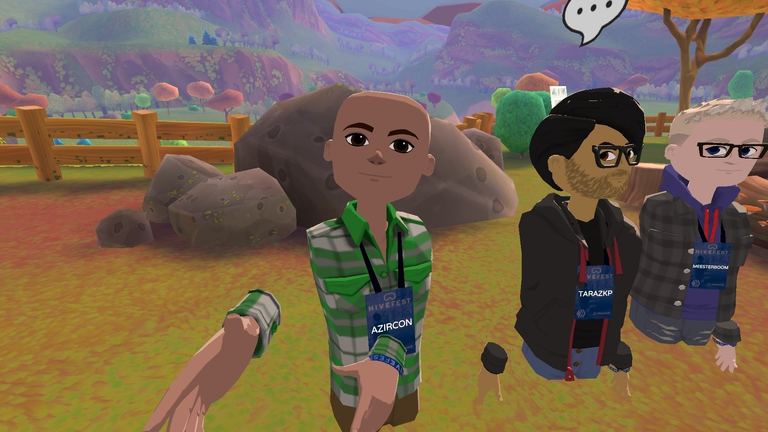 Yeah, so overall it was a lot of fun talking to people I know and I don't know. NFT showroom was cool. I did spend quite a lot of time there. It is a beautiful piece of architecture!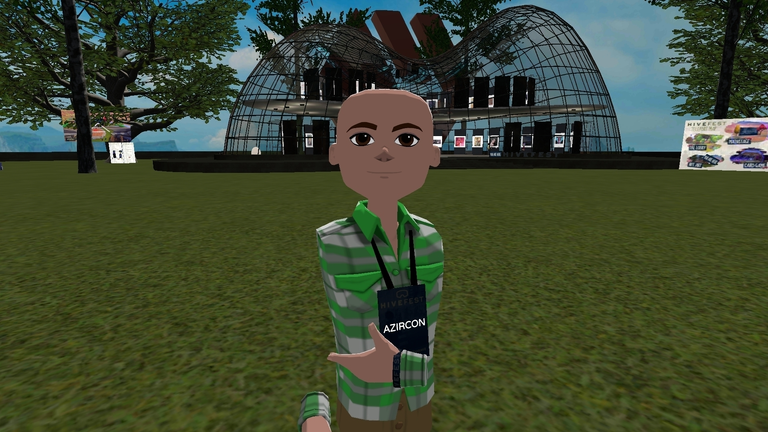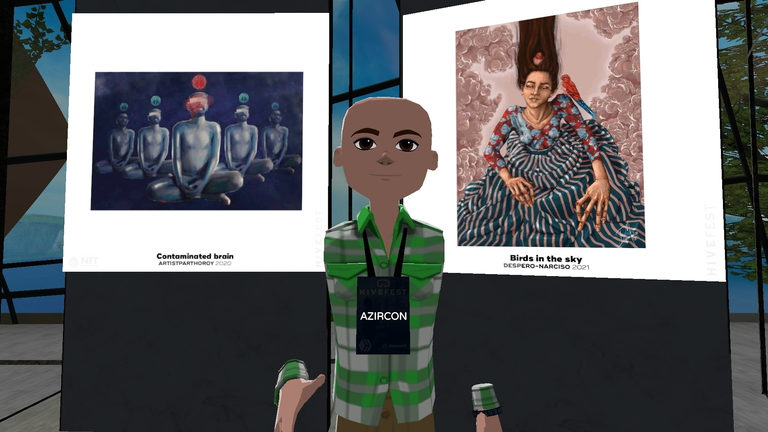 Inside there are some very cool artwork, maybe some folks you already know. I was glad to see @artistparthoroy 's work represented there. I enjoy visiting that. It would be nice if the artist's were there at their work at least for a couple of hours like a real exhibition. But I understand the complexities that can arrive from that as people are all from different time zones. Overall this was quite good I thought. But again, nothing beats a face-to-face conversation, and hopefully we get to do that next year!
In closing; yeah I got a hive punk too! Thanks @themarkymark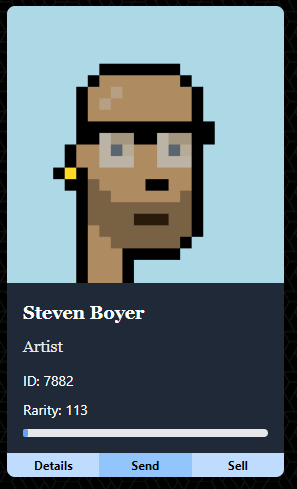 I have no idea, how much it is worth :) But its fun!

---
---