Enter The Rift!
Enter The Rift!
I haven't really posted about Riftwatchers. It was released during a time I was mostly overseas, and had very limited time. I am glad I have been actually able to purchase at the pre-sale and get the bare minimum of 2400 packs. This is not enough for me as I support multiple scholars and need at least three max decks. I am no where near that mark, but at least I do have a max deck that I play personally. I haven't played very well last few seasons, mostly because of my travel schedule. My mind was somewhere else. However, after nearly 2 months of travels, I was eager to play the game from home this season, as opposed to playing from various hotels and airport lounges, and even while transcontinental flights! I tell you jet lag sucks!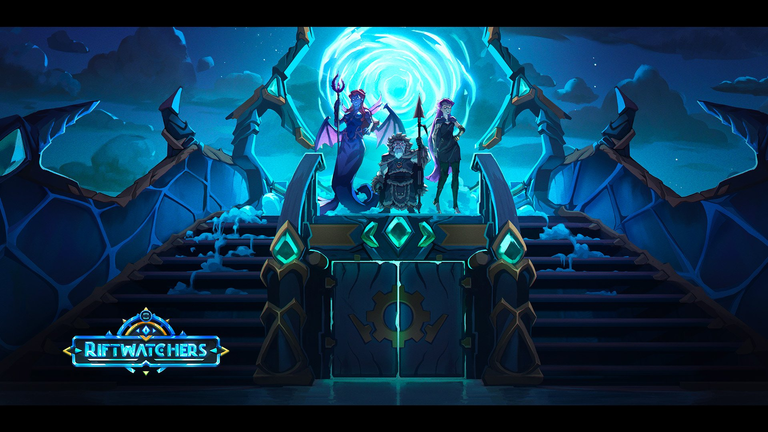 Source
Couple of my favorite cards!
I must tell you, that I am slow in learning the new cards, and haven't played them all yet. Although I have them all maxed. My most favorite card from this edition so far is Coeurl Lurker. It is a no brainer power card for high mana battles, especially with Kitty. I typically try to give it one or two speed boost in addition to the +2 speed boost by Kitty. At 7 or 8 speed Lurker is basically untouchable with dodge and phase. Even if it gets hit by melee, it still have thorns. Here is a typical battle: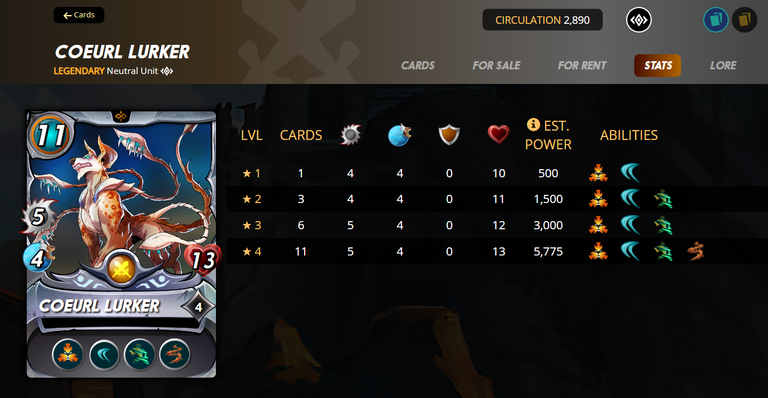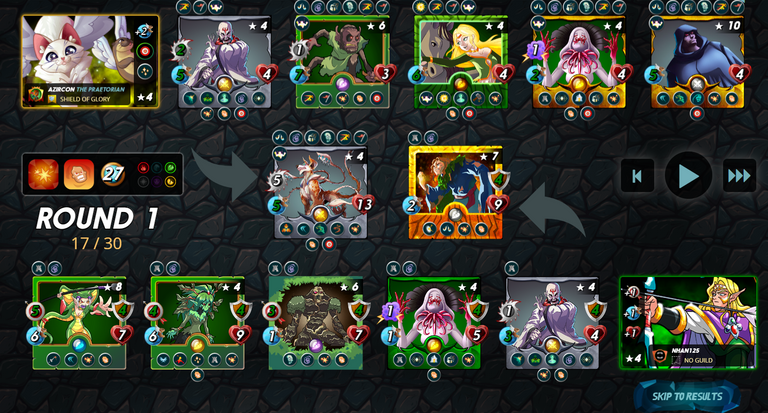 Battle Link
This is not really a high mana battle, only 27 mana, but due to the speeding fury (Enrage) ruleset, I still did the gamble and it paid off. Opponent had a high speed Prince Rennyn led range attack team. It is basically almost the ideal counter for Lurker, because it is the rangle attack Lurker is most weak to. But at 8-9 melee and 8 speed, due to enrage with heal by Kitty, it was enough the seal the deal!

Beating one of the top manual and skillful player in-game
@hossainbd is arguably one of the best manual players in-game. No, he may not rank at the top of the leaderboard, but that is not because of his skill, it is typically becuase he doesn't play an absolute max deck with every possible card. Hossain is a towering and perhaps also one of the most humble character from the Team Possible Guild, a player that I have learned a lot from and still do. I have a lot of respect for hossain, and I enjoy everytime I battle him. It is rare that I can beat hossain one-on-one. But this time I did, while he was playing the firstthingsfirst account. Here, I basically beat him with one single card: The Water Legendary Runemancer Kye!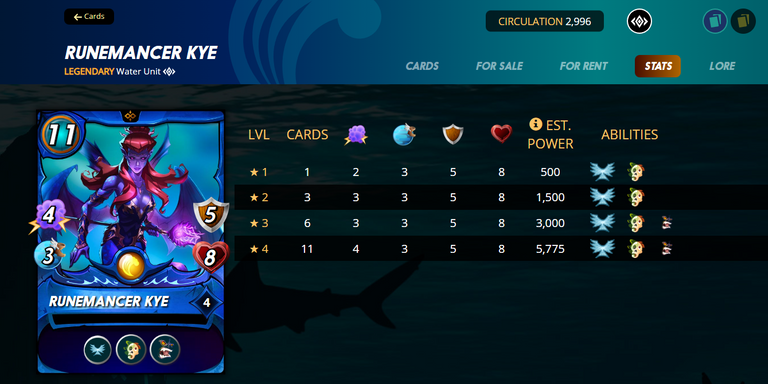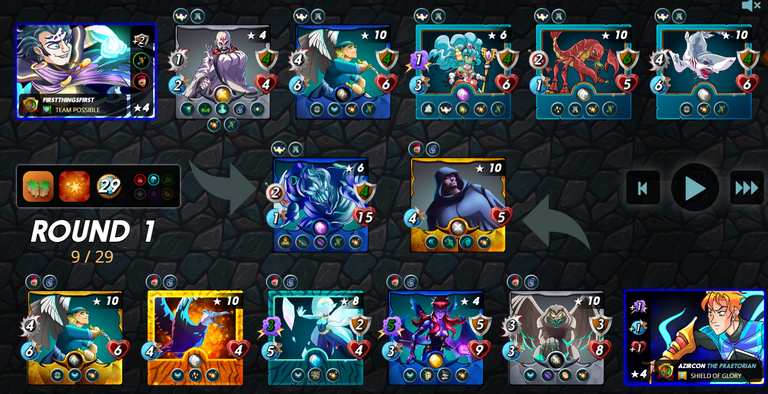 Battle Link
First of all, I typically do not play Valnamor. I never enjoyed playing conventional water magic. Especially after the advent of amplify, playing magic can be a liability. But for some random human reason which I can't explain I decided to play Valnamor. Again here, this is not a high mana battle and I essentially forced Runemancer into the team, perhaps not what a AI bot will do. I didn't obviously know I will playing hossain, but at this late season, I was basically expecting who's who of the game here. So I thought with Valnamor Runemancer can be 5 magic attack and I thought if I can get a couple of hits, the life leech alone can be worth it! I must also say while Runemancer was certainly the star of this battle, but it was that silent support from Chaos Agent that also made the win happen.
After the game I was ecstatic, and I messeged hossain, and he said: you kill it with one card
Something I will remember for a long time!
Then he also said: my team was the counter of jacek but you surprised me...
Well I am no Jace, neither I like to play jacek (not my fav summoner), but perhaps that's the reason I could pull this win. A single win or loss means nothing, but I will cherish this interaction and conversation with Hossain for a long. Afterall, it is our memories which makes us who we are............
In today's bot infested Splinterlands, maybe this little bit of human, personal interaction, I can offer. Also, it is necessary to play the ideal team all the time? I say no, our mistake, our idiosyncracies, our taking on a hunch is what makes us human. Don't you think its cool?
PS. I just wrote this post while listening to "Enter the Rift"; it still gives me goosebumps, just like it did during the Splinterfest when it was the first time I listened to this.......many thanks @isaria!
Folks please listen to the tune if you haven't, we are so grateful we have these talented people working for our game tirelessly!
splinterlands/sets/enter-the-rift?si=d67754ba284b45f1afcbce5eaff8ab91&utm_source=clipboard&utm_medium=text&utm_campaign=social_sharing soundcloud ~~~


---
---