Incentives, Gaming and Speculation

Incentive & Stake
We are creatures driven by incentives. I hear people say 24-7 that "I am rich" , "I don't need the money", yet I see the same people posting for reward the next day and the following day and forever. People are 'quiting' hive all the time, yet they are still here, trying to earn a few dollars out of auto-votes. This post is not a rant by the way. I want to show people a few alternative ways to earn money from hive. I am hopeful, if even one person reads this and changes his/her blockchain behavior then this post would have served its purpose. In other words, I am showing you how to make cupcake and eat it too, and get away (at least a little bit) from curation driven economy. I hope most of you agree with me that it is (curation) getting a bit old.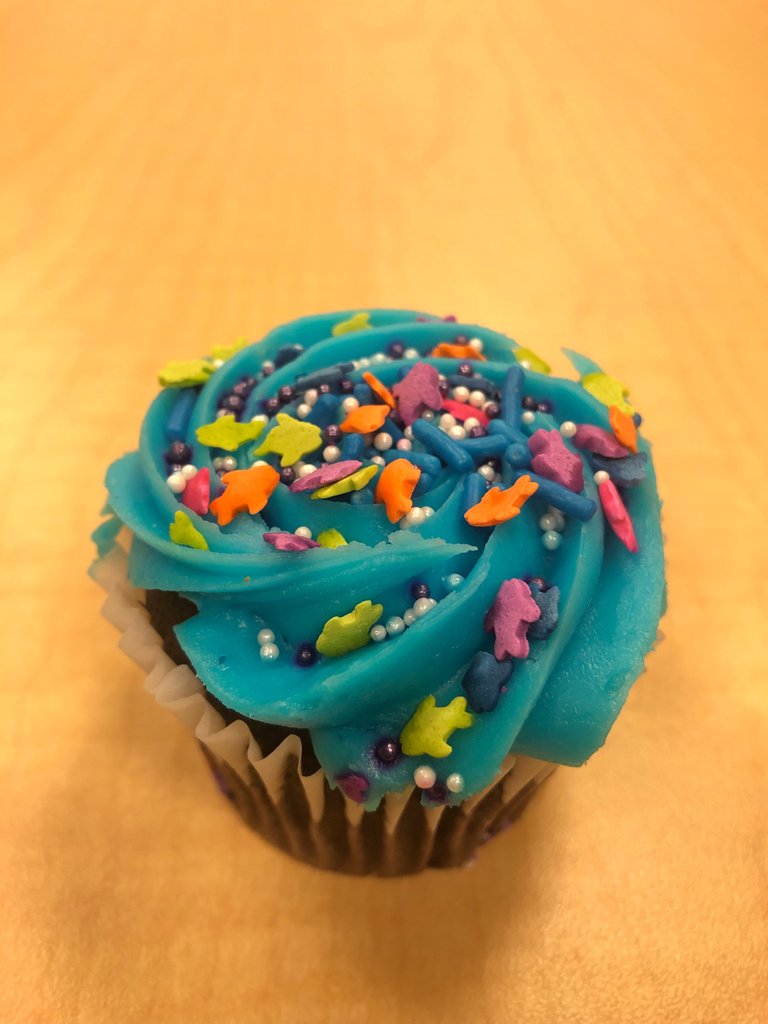 Here is the basic thing that is said probably a million times. This is a DPOS blockchain. Delegated Proof-of-stake. Keyword = Stake. If you like to take part in governance of this blockchain, get yourself some stake. You can buy in for the market if you have the MONEY, or you can earn it slowly over several years. There is no other way. If you don't have stake, you can't take part in governance. It is as simple as that. You can shout all you want till the cows come home, but nobody is listening. It is not because we are not sesitive, it is because it is impossible to govern a DPOS blockchain without stake. I find it incredibly amusing that most people who want to take a part in governnance has less than 10K HP staked (often much less) and their account is constantly on powerdown. Every dime they earn is getting sold at the market! Mind you, there is nothing wrong with selling your earning. Do it as you please, but then don't come around and talk "governance"...too big a word if you don't have stake :)
Also just having stake still doesn't get you the ticket to governance. You must prove your worth that you are doing some community service. Also it is a slow process to gain trust. There is no magic here.
Back to incentive: If there is no governance, then what happens we know very well. We have example in Steem right next door. But lets not talk about it. Those who are in the know, already knows; and those who are NOT in the know, will never know.
Gaming
The problem with universal blog based economy is simply that not everyone is a content creator. Because its impossible, just like not everyone is a doctor, artist, or carpenter; only a few people are. Now I must say, basic 'writing' is rather easier than being a doctor, so a large number of people 'can' come up with basic writing that can be consumed. However, still there is a large number of people (who still need income) are not a writer. Therefore, they still resort to 'writing' and end up creating a boat load of what we call 'shit-post'.
However, many smart people created other things on this blockchain. Gaming is one. Splinterlands is the most popular game on this blockchain, perhaps most popular game in 'any' blockchain. Also since blockchain is public and transparent it is easy to see how much rewards a person is getting by investing on this blockchain game Splinterlands (which is just another hive investment).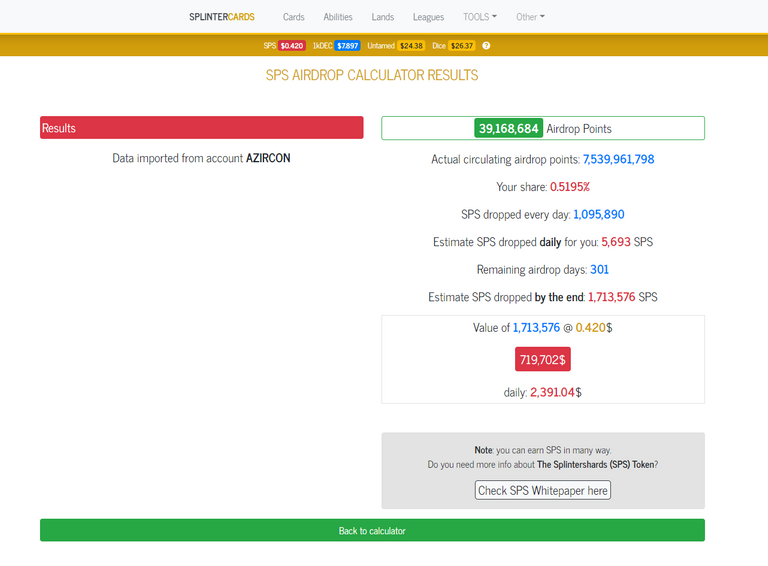 Source
At current prices, I am getting $2391/day. Actually it is at least 2000 SPS or about $1000 more than that per day, as it doesn't calculate the Tribaldex Pool currently (where I also invest). This is simply because I play a game and I have significant in-game assets. But my point is two-fold:
I am NOT one of the the largest investor in-game (in fact I am barely within top 100 in rich-list I think)
I don't have to do anything anymore to get this $2000-$3000/day; I don't even have to play. It is completely passive. If I play, I earn extra on top of this.
This does not require me to post a blog, investigate who is upvoting or downvoting me or not. I enjoy playing this game and I have invested into something I like, and I am getting handsomely rewarded for it. I don't know about you, but I don't know of too many jobs that pays $2K-$3k/day. In many cases, people are lucky to make that much in a year. So I don't know why more people are not investing their time and money into Splinterlands, where we are demonstrating day after day, month after month; what is possible.
Speculation
The next is speculation on price and it is not an investment advice, however, this is what I am doing. As you all know by now that SPS is the BSC token for Splinterlands. This is a governance token, so it has many uses. The first use is coming up soon with the launch of Chaos Legion pre-sale. That is explained in detail here at the official post. The main point of the game economy is that to qualify for the pre-sale of the new cards of CL, one will need two things: Money and Stake (this is brilliant!). Money will buy you card packs, but you can't get it at a discount (20% max) during pre-sale, if you don't have voucher tokens. And you get voucher token based on how much SPS you have staked (airdropped daily). This is exactly the DPOS analogy. You are being rewarded based for your stake, which translate to your commitment to the project. I am commited to the project and I have staked 160,000 SPS tokens. I plan to stake 40,000 more to get to 200,000 SPS staked. I better hurry, because as I write this post SPS is almost touching 50 cents!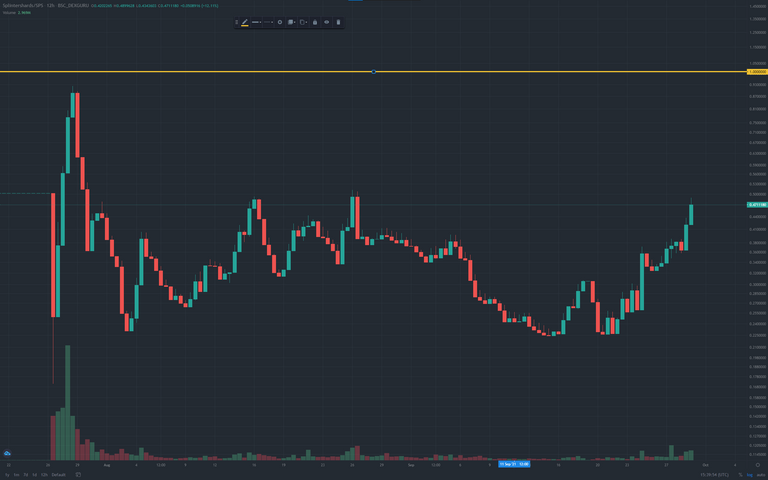 Above is the 12 hrs chart of SPS. That yellow line is the elusive $1 mark. Pre-sale starts on Monday, October 18th, 2021. The fundamental requirement to qualify for pre-sale, so that people can get $4 packs at $3, is buying and staking SPS. There are no other options. So at least until that point in time and during the whole month of pre-sale (pre-sale lasts a month through Wednesday, November 17th, 2021), price of SPS will likely stay high. I have already placed my bet, question is, have you?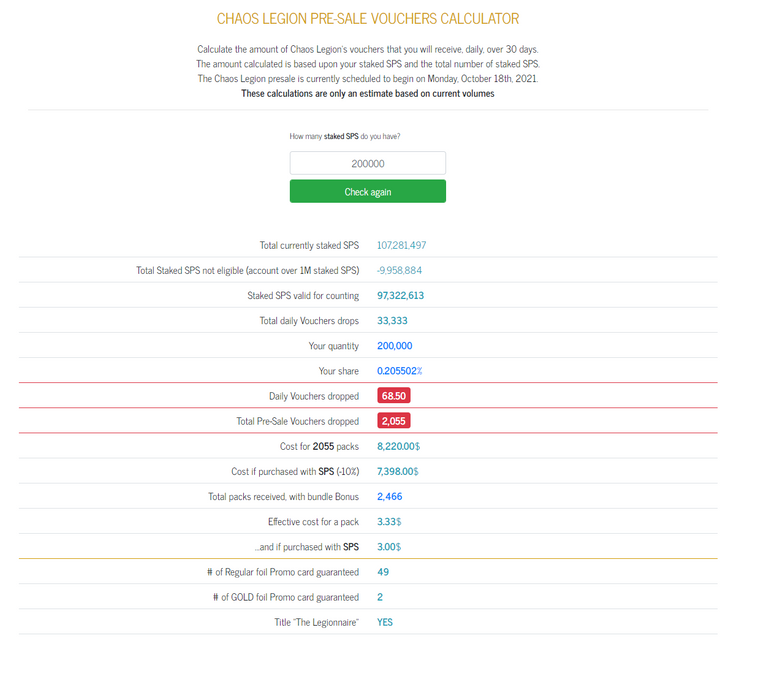 200K SPS staked gives you $3/pack on pre-sale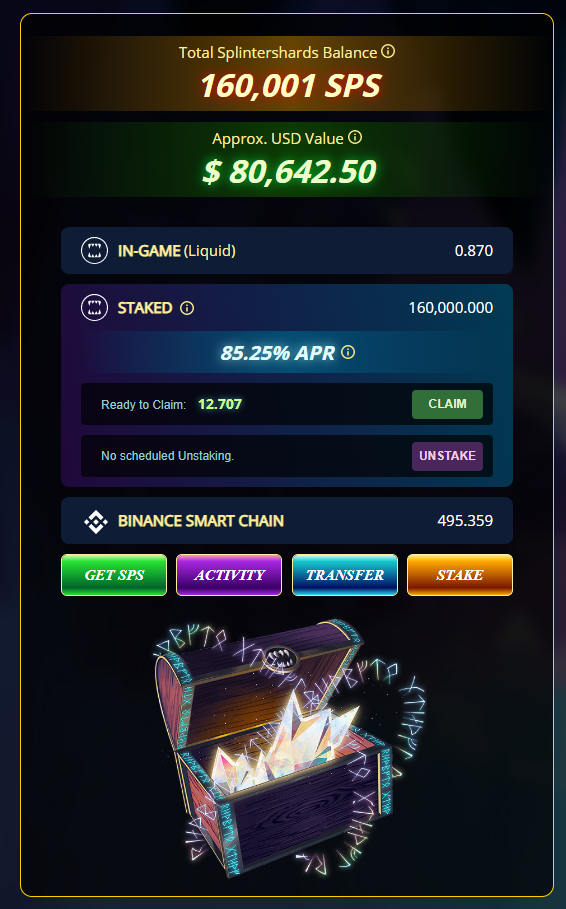 ---
---