First Ever Splinterlands Giveaway!!!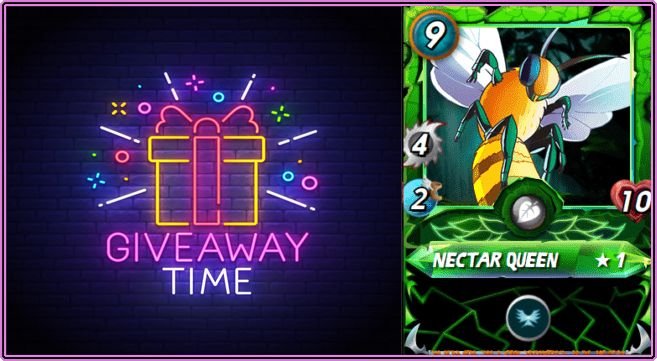 Welcome to my first ever giveaway!
Hey everyone, I'm new here and RNGesus blessed me with a 2K DEC daily quest so I want to start giving back to the community and doing regular giveaways. I would like to do at least a few of these every week. Once new reward cards are added to the game I'll probably be doing one of these giveaways every day. So if you like free stuff consider giving me a follow to catch all my giveaways.
To Kick things off I'll be giving away one of my favorite tanks, a level 1 Nectar Queen. Don't underestimate the power of flying and dodge, this card is powerful and nimble. If you aren't preparing for magic attacks with unicorn, this is my favorite tank to play up front.
How to enter contest:
Comment with your splinterlands username
Thats it! A winner will be chosen by a random comment picker (filoz.info/picker) and I will send the card to them
No Follow, Reblogs, or Likes are necessary to enter but they are truly appreciated <3 <3
Giveaway will stay open for a day or two until I run my next freebie giveaway where I will announce the winner. Now, check out these sweet, sweet upgrade stats!
Contest is over. Congratulations Mcgilli on the win!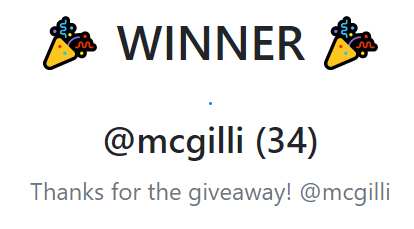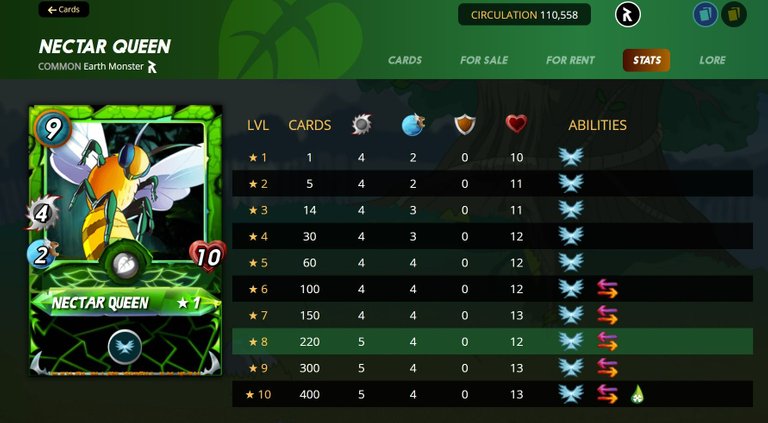 Good Luck Everyone!!!
---
---