Second Giveaway with a bonus card!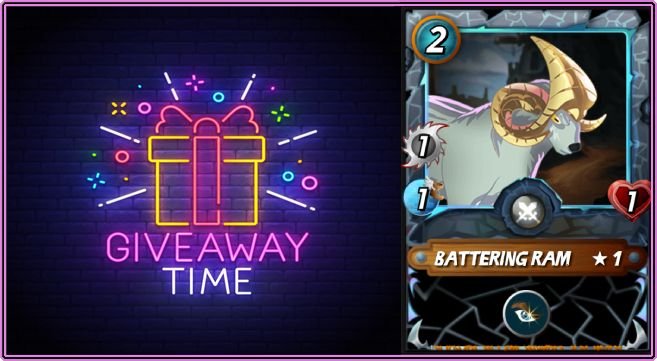 Welcome to my second giveaway!
Hey everyone, I'm back and ready for a second round of giveaways. I was so happy to see the overwhelming response from my first post and couldn't wait to get another one going. So with that said lets get on with it!
For todays giveaway I'll be doing one of my favorite budget low mana cards, the Battering Ram. As a colorless card and a mere 2 mana, this card is incredibly versatile and easy to fit into most lineups. Level this bad boy up and you can get some nasty speed to quickly go for your opponents weakest cards. Opportunity is a great way to take out Healers and chip away at your opponents line.
.....But wait Theres more!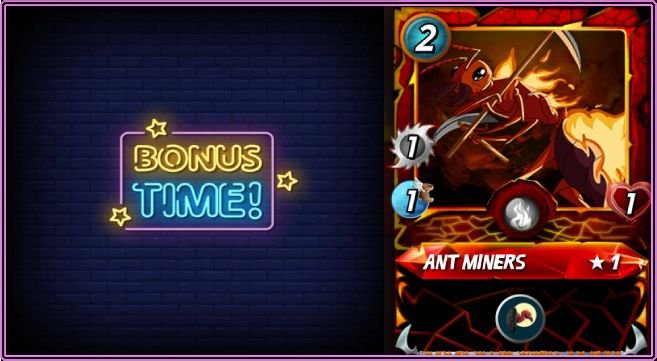 I'm adding a bonus giveaway for those of you that feel like engaging in conversation. To qualify for the bonus drawing just tell me what your favorite low mana (under 2) card is and explain why. With Ant Miners being featured for the weekly battle challenge this feels like a good bonus.
How to enter contest:
Comment with your splinterlands username for Battering Ram.
- If you want to enter the bonus contest for Ant Miners, tell me your favorite low mana card (2 or under) and explain why.
Thats it! Both winners will be chosen by a random comment picker (filoz.info/picker) and I will send the cards to them.
No Follows, Reblogs, or Likes are necessary to enter but they are truly appreciated <3 <3
Giveaway will stay open for a day or two until I run my next freebie giveaway where I will announce the winner. Now lets all give our congratulations to our last giveways winner for snagging themselves a Nectar Queen.
Congrats on the Nectar Queen @mcgilli !!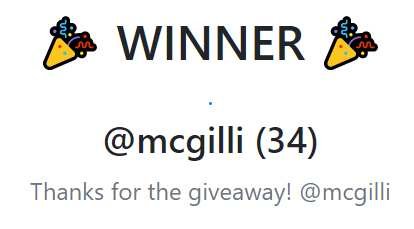 Good Luck In The New Contest Everyone!!!
---
---