My push to 1650 ranked points with just two rentals

Hey guyz.
Today i would like to present my experience in one specific combination that requires just two MVP's rented (for ones that try to maximize benefits with low budget).
I have made a huge push with Ooze and Prismatic energy.
First of all I will present the team for battles 24+ Energy. For those battles we will choose Water element as magic is everywhere right now.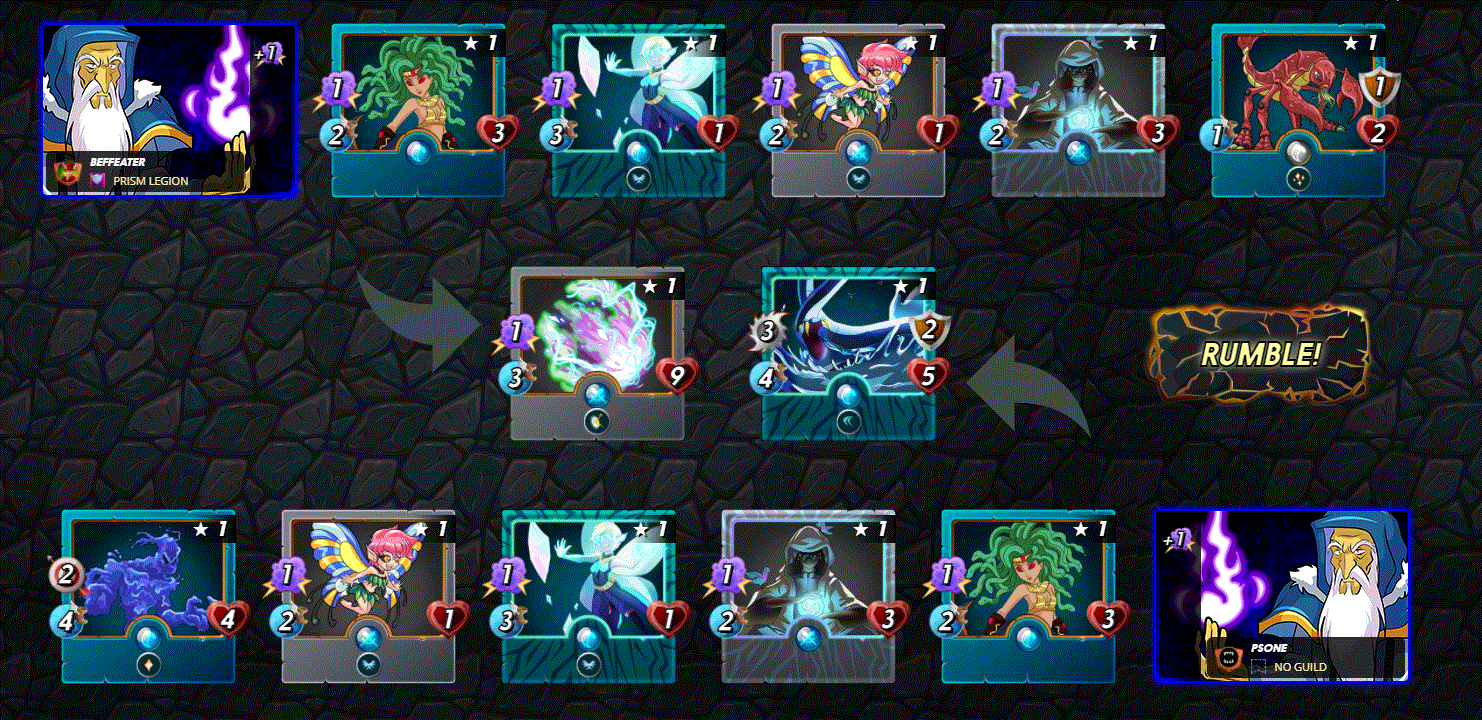 In this situations, Prismatic energy rocks. By the end of the first round, you will have absorbed all the damage and killed by reflection both 1 life nymphs.
I can present some battles like that:
https://splinterlands.com?p=battle&id=sl_5804f7c94ffb2054249299c2d0451791&ref=beffeater
This one against Ooze and double tank:
https://splinterlands.com?p=battle&id=sl_85ba6388a3946b7f592dd92b04e6f0f6&ref=beffeater
On the other way round and to change synergies we've got Fire Element. You've got a guide on how in low energy battles fire rocks just with Ooze in a previous post I wrote:
https://www.splintertalk.io/@beffeater/best-team-composition-low-energy
As conclusions:
Prismatic Energy 3.80 DEC Day (he will bring you every single DEC invested in joy for every reflection activated)
Ooze is 1,5 DEC / Day. For 5 DEC Day you are recruiting two MVP's that make the difference.
Battles in 1,5 trophies are around 3 DEC per win.
Good luck in the arena!
---
---