Christmas Has Come Early At Spurs With Yet Another Signing.
Spurs fans worldwide are pinching themselves this week with yet another signing before the plane leaves today for pre season in Korea. Clement Lenglet had a tough time at Barcelona but he can't be that bad for getting signed in the first place. He was regarded as a Rolls Royce defender 3 years ago and the top clubs were battling for his signature. He currently plays in a 4 at Barca so I would imagine Conte sees something in the left sided Centre Half and he is wanted competition for Ben ( Maradona ) Davies. What a season he has had. So if Conte wants this guy then I am all in. He is a ball player so I predict him and Romero will be dinking balls over the top to our strong attackers and which is quite exciting. He comes on loan for a year which is a stop gap before we get Bastoni from Inter. Rumour has it we still may bid for him as Conte has expressed that he needs him and him alone. I predict a massive bid for him in the next couple of weeks which will have Inter in a quandry about whether to leave their bright hope leave. Left sided Centre Halves are very hard to come by these days apparently. You never really think about the Centre Half position and what foot they play with. Very few players have two strong feet. Very few in fact. The new signing Perisic and Son are two players out of around a dozen that play with both feet. Perisic scored 2 penos the other day for Croatia. 1 with his left and 1 with his right. Unreal.
https://twitter.com/SpursOfficial/status/1545467757612908546?s=20&t=xOGj_8IN2XD7LpoojnmZRw
The Djed Spence deal is taking forever. Spurs declared an interest back in January and they have been negotiating since. Middlesborough keep upping the price and adding clauses and are really not playing ball at all. Levy is involved in this signing as he was with Richarlison but the deal just can't get over the line. It is funny because news from the lane has spread that Matt Doherty has been told he can leave so a deal must be close. Steve Gibson the Boro chairman is quite like Levy in his stubborn negotiations so I would say there is tense talks going on everyday. It will take another couple of weeks to sort this one out. Not good for Contes plans.
Los Celso, Ndombele and Gil are back in preseason also. Ndombele has been posting up on social media that he is getting fit for the preseason but apparently he is still way off the fitness levels that Spurs desire. They need to get this guy out the door and fast. Rumour has it that PSG and Barcelona may be interested. If Barca cannot afford a CDM then rumour has it he will go on loan to them. The thing about Ndombele is that he thinks he is better than he actually is. The talent is there but not the attitude to work hard and this is his downfall. He could play unbelievable one game and be shite in the 6 games after. Plus for a pro footballer to be blowing after 60 minutes is just not right. Stealing a living. This 200k needs to come off our wage bill fast. Los Celso will find a club no problem as him and Gill had great loan spells in Spain. We may even loan Gil out to a premiership club like Notts Forest to give him a dose of physicality but the kids got talent. This will be the same for Sarr and Scarlett who is Kane's replacement. Scarlett just won the European Championship for England last week. Some player he will be.
https://twitter.com/Spurs_ES/status/1545710136324505600?s=20&t=xOGj_8IN2XD7LpoojnmZRw
Homegrown players will become a big problem for Spurs if they do not sign a few English men soon. The squad is loaded with Non home grown players so this will affect who comes in and who comes out. Eric Dier is not considered home grown and either is Matt Doherty as he is an Irish man. We got rid of Dele, Winks is leaving so we will have a problem so this is why the Spence deal is so important. I reckon Spurs will swoop for a few more home grown players in the next month. Gordon for Everton is a target but I don't really know of anyone else that they are targeting that is HG.
So all eyes are on who will be flying to Korea today and who they will leave at home. I will be very surprised if Ndombele is on the plane and Winks. Everton are interested in Winks and even Newcastle have declared an interest. He will hopefully get around 20 million for Winks.
Stephen Bergjiwn has left for Ajax for £25 million. This guy is a good player but he never really got going with Spurs. Mourinho practically played him as a left back at one stage. It won't be the last we hear from him as even Louis Van Gaal has been singing his praises for the Netherlands. We will never forget the two goals he scored against Leicester in the 94th and 96th minute. Some may even go as far as to say if it wasn't for those goal we would have finished 5th.
However Arsenal might have made a balls of it even more than they did. Looking forward to watching this unfold on Amazon in a few weeks.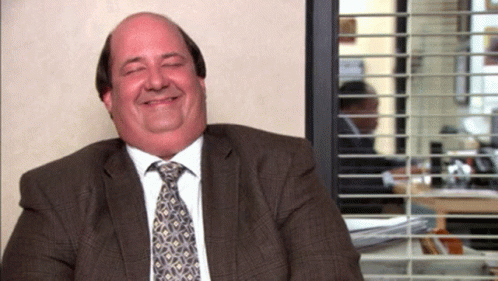 That's all from me. Until the next signing!!
---
---