Stop…Banner Time!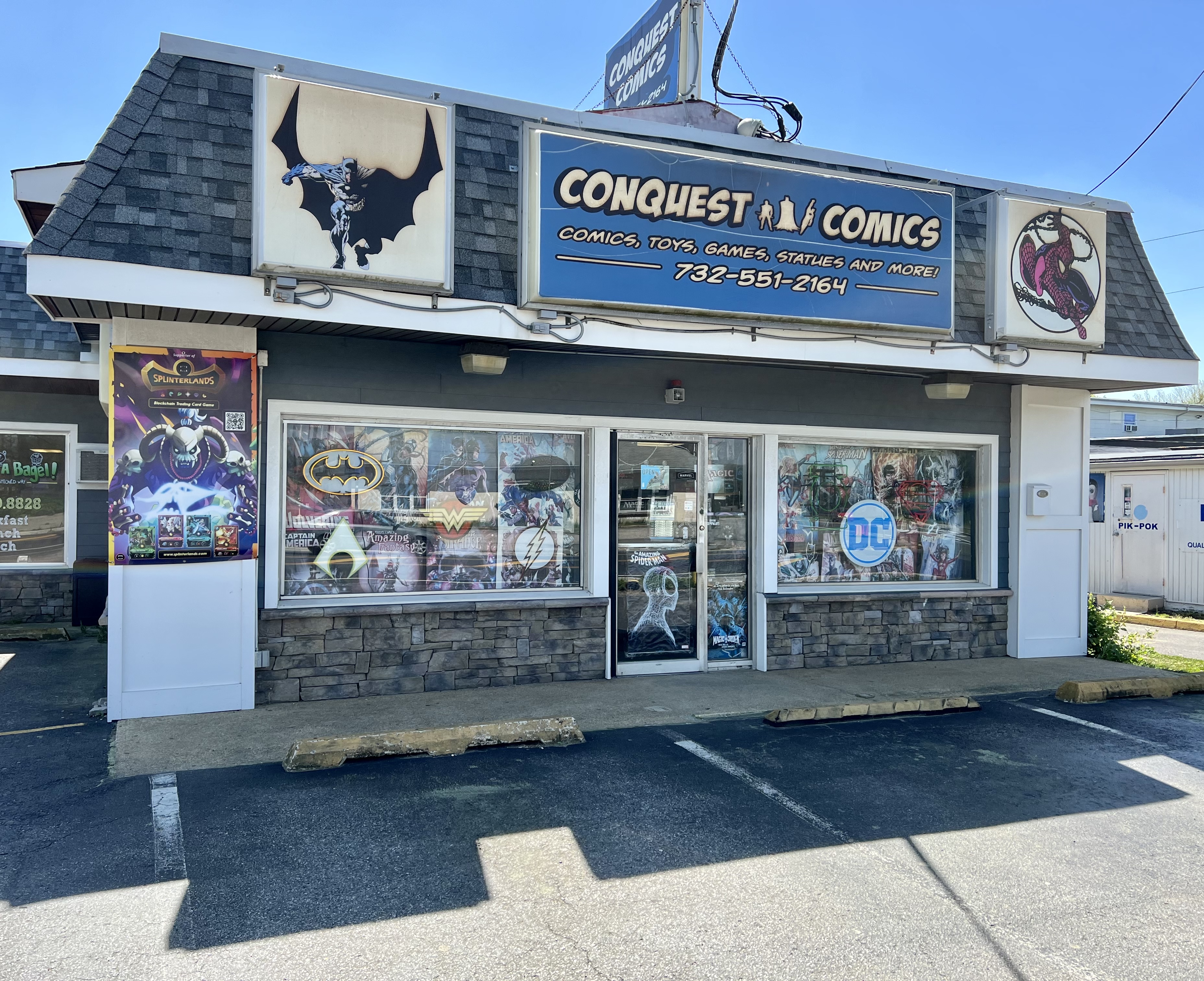 Okay...I'll willingly accept one downvote from one of you mofo's for my horrendous title...😝
Just wanted to share with you all, this snazzy new banner promoting my favorite project in the space….Splinterlands!!! I popped this up on the exterior of my shop Conquest Comics, although I think I am going to adjust it a bit. I like the space it's in but I believe I need to lower it about a foot.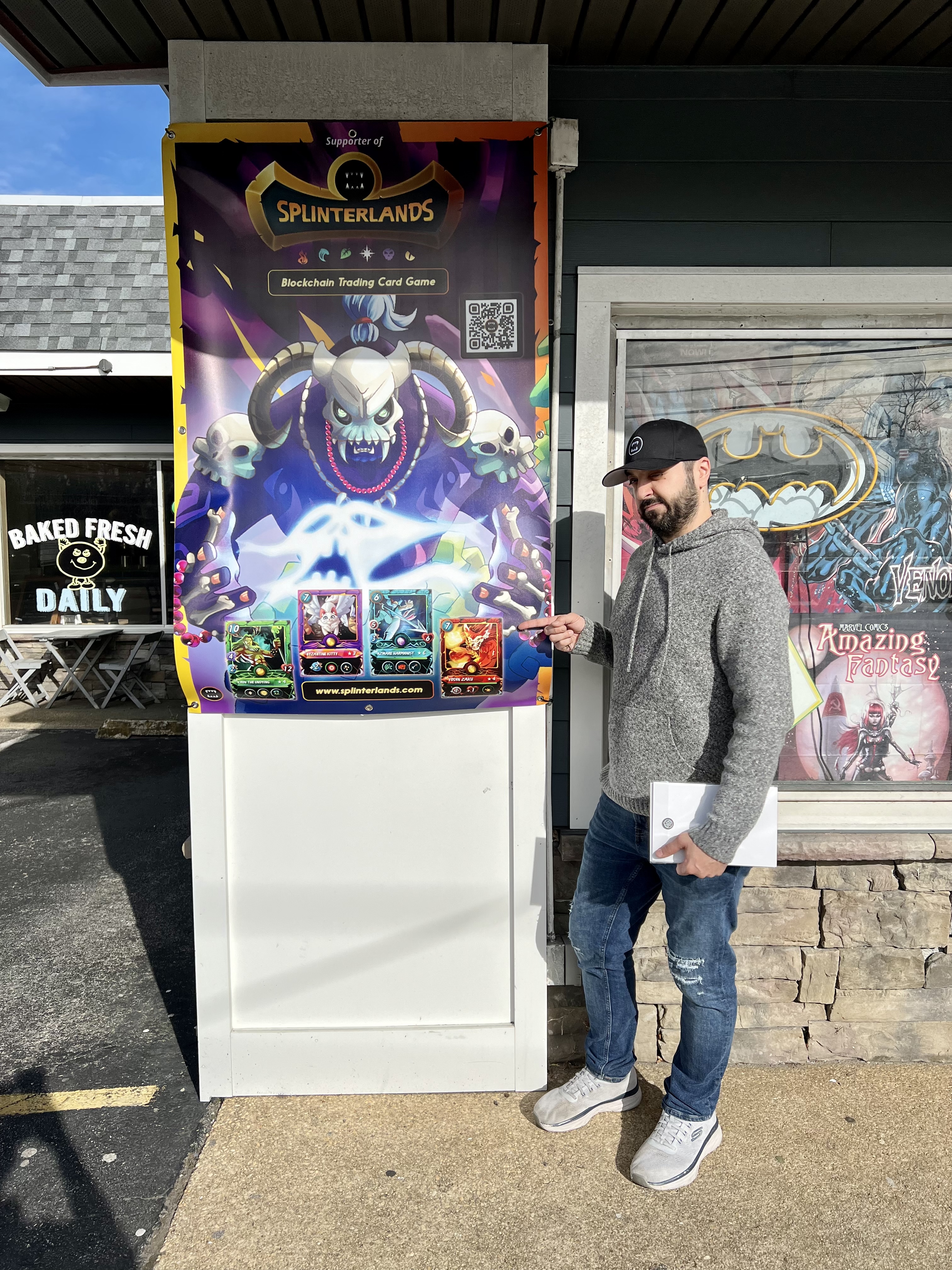 The banner hangs on the left exterior of my shop which resides on a busy road and intersection, Meaning cars pass by all day long. I don't expect it to drive much traffic to the project at all, but what I do hope it does is it gets folks curious. They see the name, logo, the characters.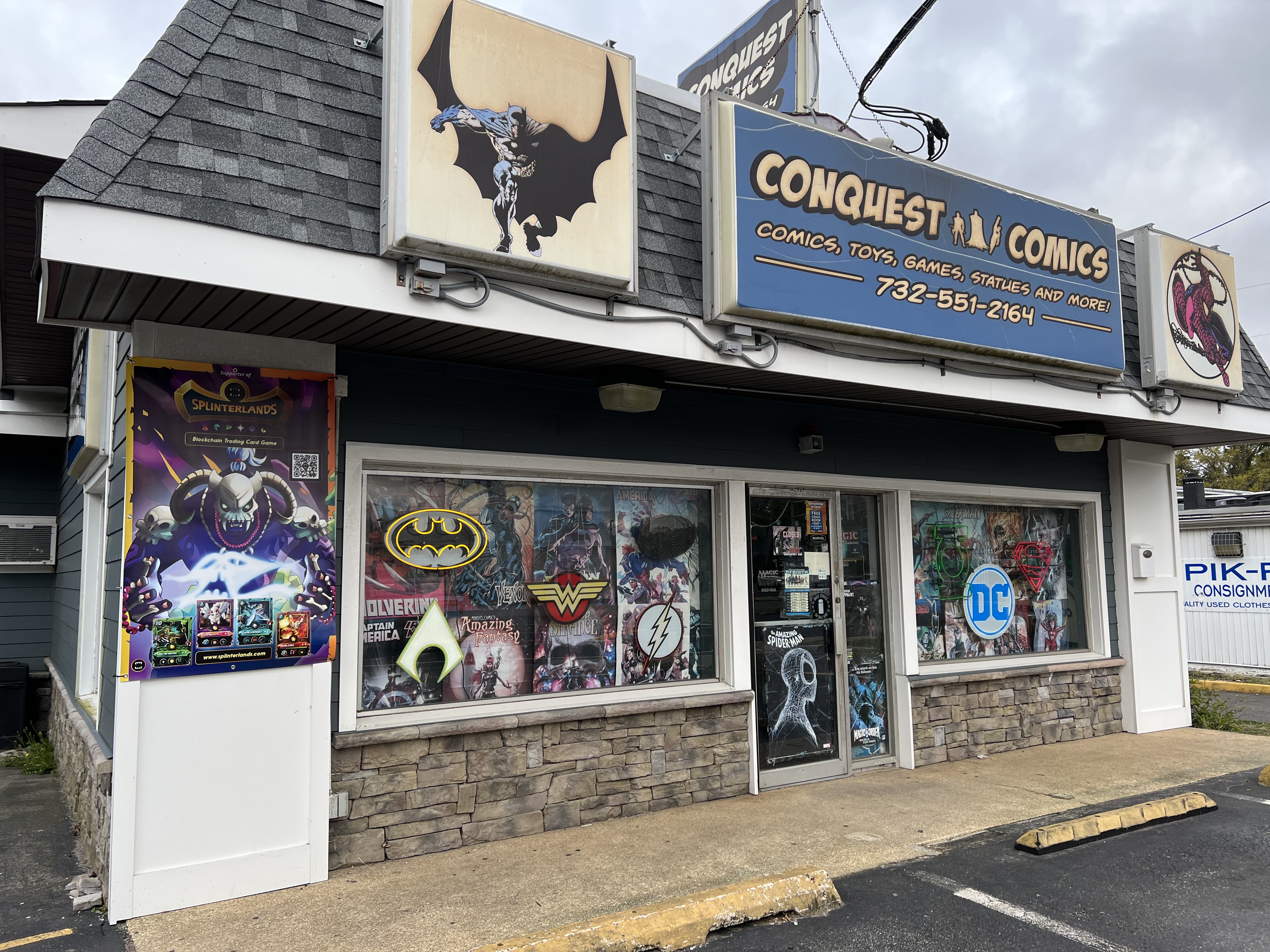 So far it's only gotten me a few signups, almost all of which have not played a single game yet wgich I'll admit is a bummer. That is something that I think the team needs to figure out and will in time. But several have signed up, and then never move onto the next step. I wonder what prevents so many from taking that next step?!? Either way, in time I'm sure it'll get worked on and be remedied.
For now at least, comic, toy, and game lovers will pop into my shop and at least get this project etched into their memory. Plus, you can come on in and see Maya shilling for her favorite project as well…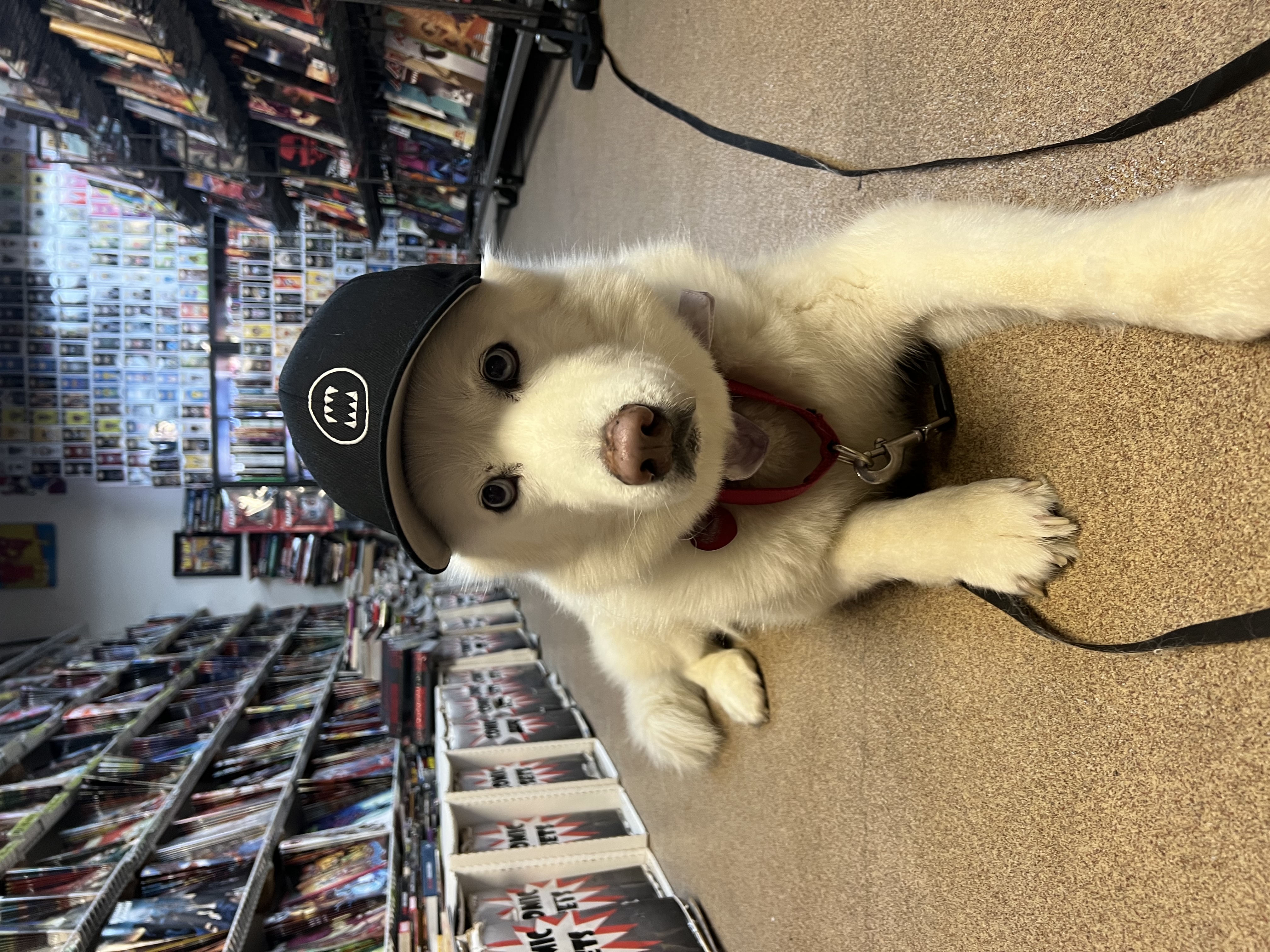 If local to the Jersey Shore, pop on in sometime and say hello!!
Blewitt (& Maya)
Posted using Splintertalk
---
---