Take a PHOTO HEAVY Tour of Conquest Comics!!!
It's been a bit since I popped one of these up, so I figured it's time. Every now and again, I like doing a little walkthrough of my comic & toy shop, Conquest Comics. For 14 years, we have been building this bad boy up to house the largest selection of comic books, action figures, statues, Funko Pops, and graphic novels in the area. So I hope you enjoy this walkthrough of this nerd haven that sits tucked away on the Jersey Shore.
When you pull up or are passing on our busy road, lots of LED & Neon nerd signs line the window. That alongside our lovely Splinterlands banner that's front and cent…er…uh…left. My one day hope is to help figure out how to connect the world of Splinterlands with local gaming shops. It would be a blast to be able to really carry some Splinterlands product & merch, alongside working out where local shops parts in this weird world lie.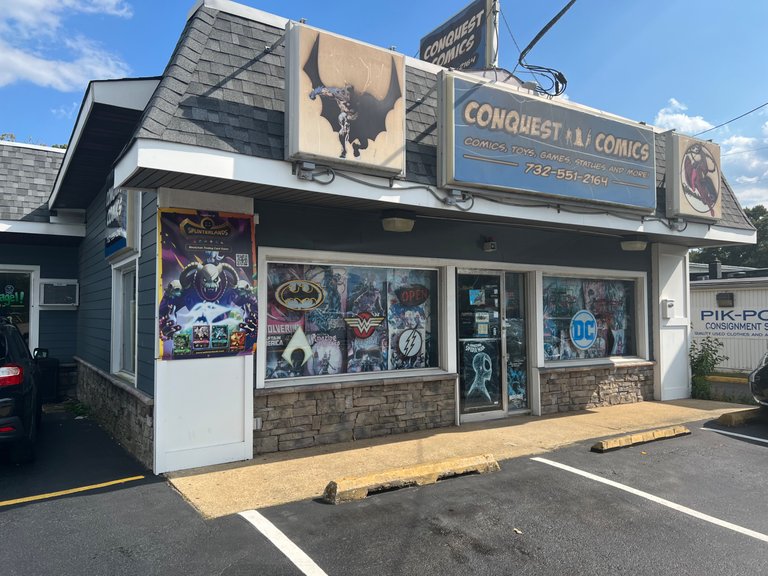 When you first enter the door, this display is what greets you. Often times we hear people walk through the door and mutter "holy shit" or something along that nature as it's just a barrage of collectibles looming around you, including these beauties.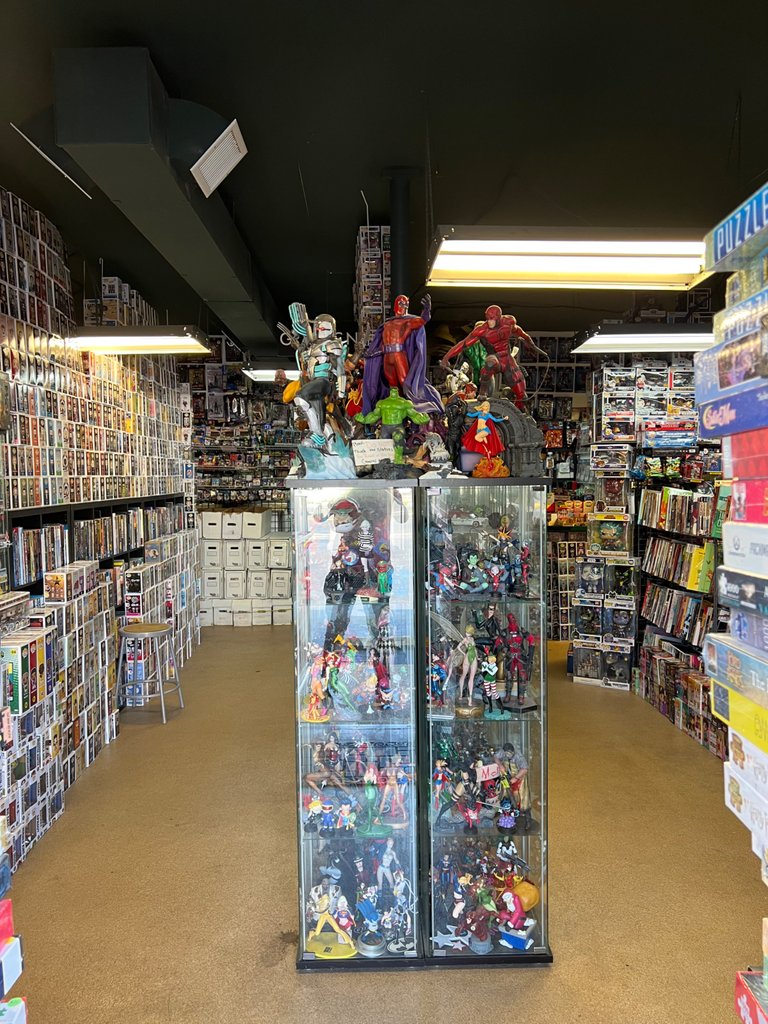 Over 1200 different statues & mini busts line our showcases!!! Most are resin but sone are made of vinyl. Sideshow Collectibles, Bowen Designs, Gentle Giant, Kotobukiya, DC Direct, & Diamond Select are some of the studios that produce these highly limited, fragile, beautiful, and collectible pieces.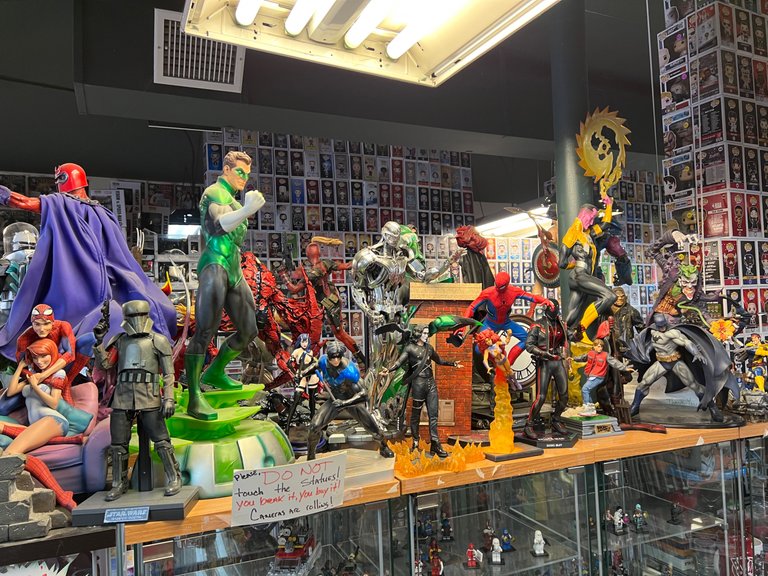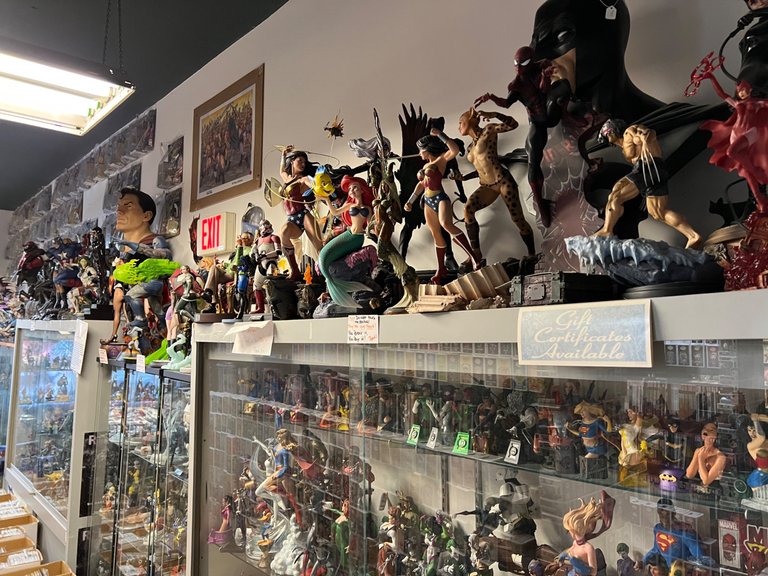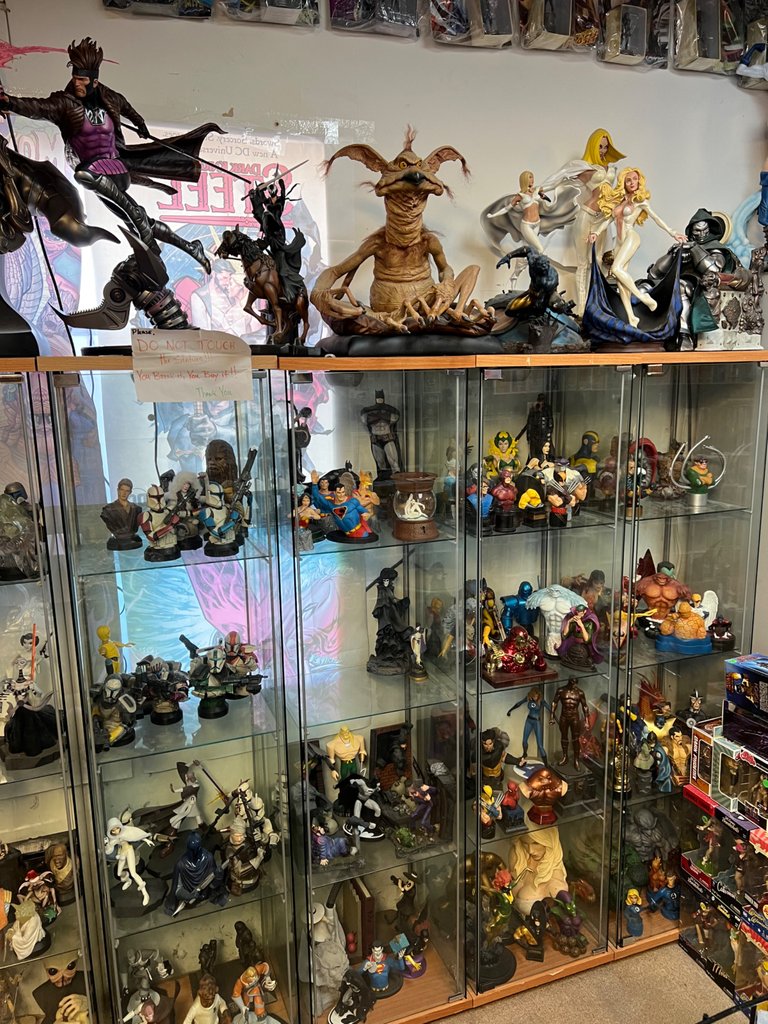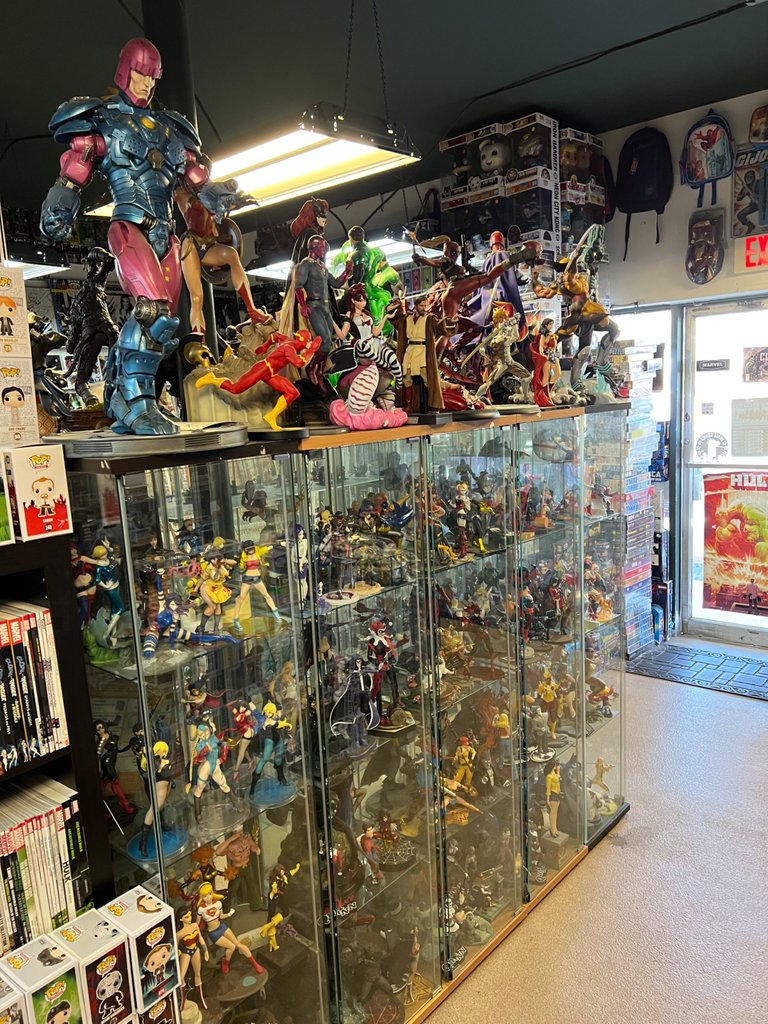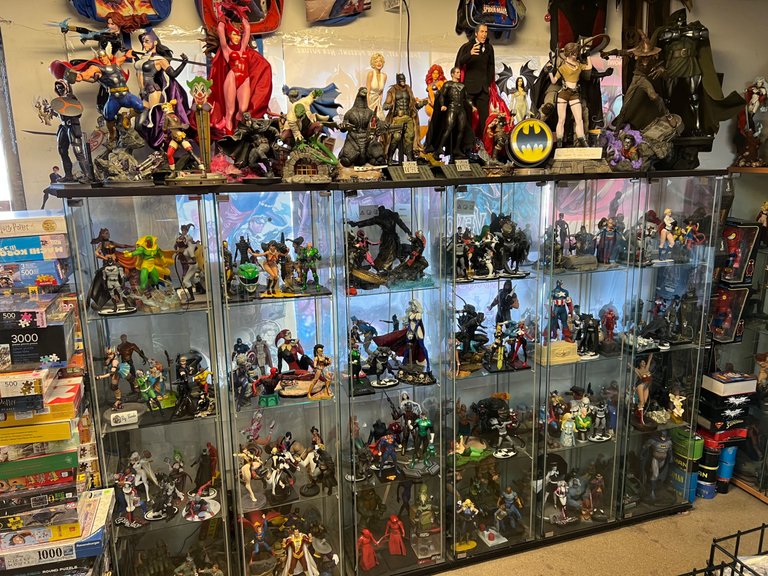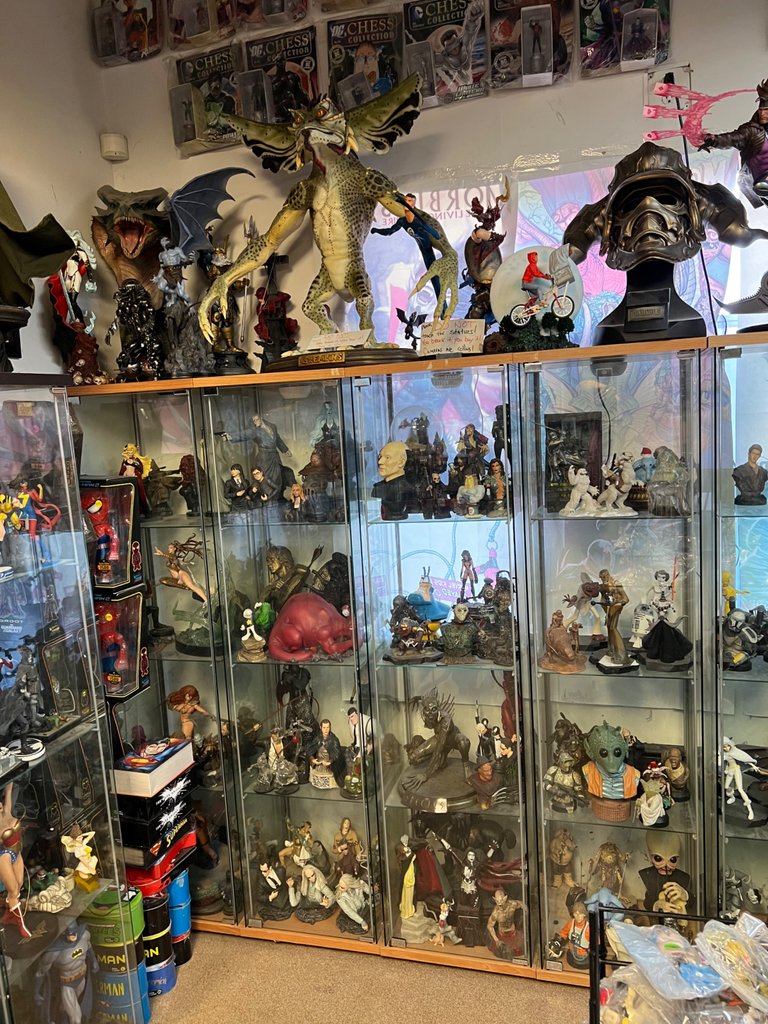 Obviously Comics are a big part of what we do here, and that's a good thing as we have over 300 long boxes of back issues to peruse & hunt through. We also have a comic wall featuring over 800 "wall worthy" books hanging up. These can consist of expensive first appearances, blue chip books, hot variants, or just plain ol' badass covers.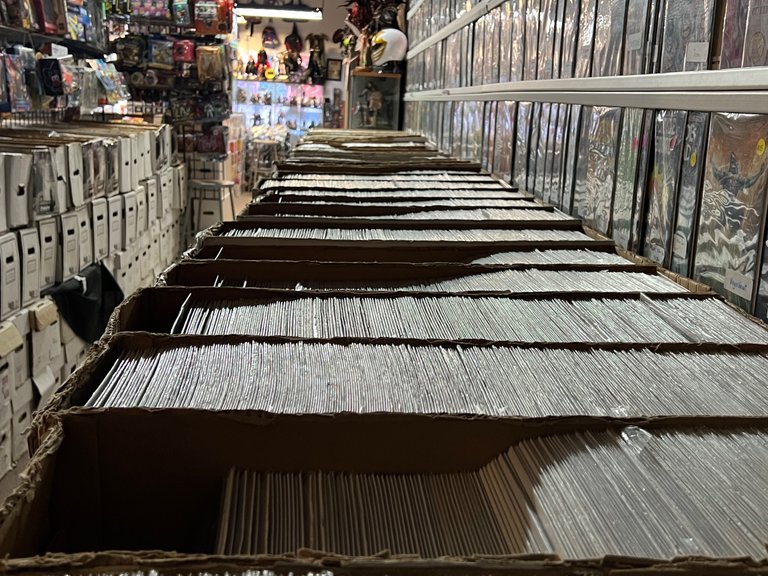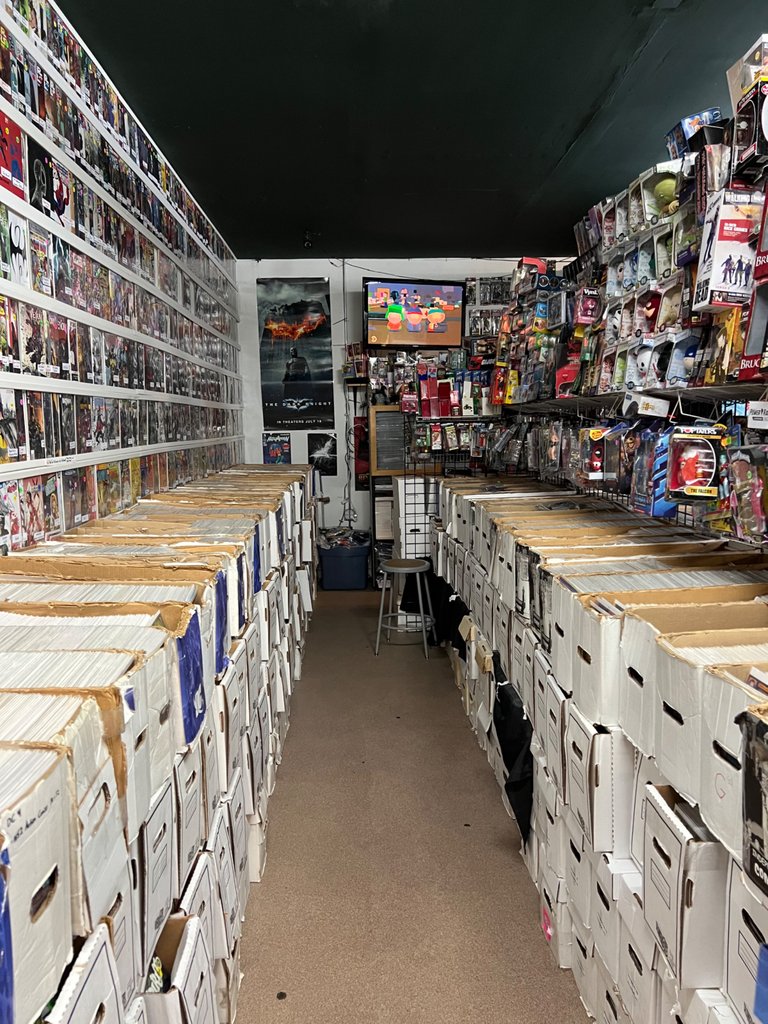 Maybe you like playing with toys in the tub during bathtime…I'm not judging. If that tickles ya a bit, then our selection of over 5000 action figures will keep you busy for ages as you search through the pegs. Marvel Legends Galore!!! DC Heaven!!! Wresting…Star Wars…Ninja Turtles…GI Joe…Transformers…Mario…the fun never ends.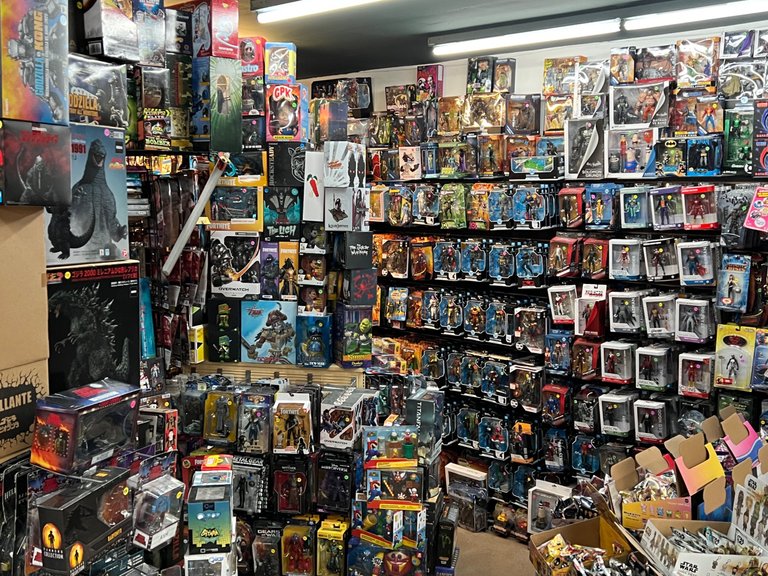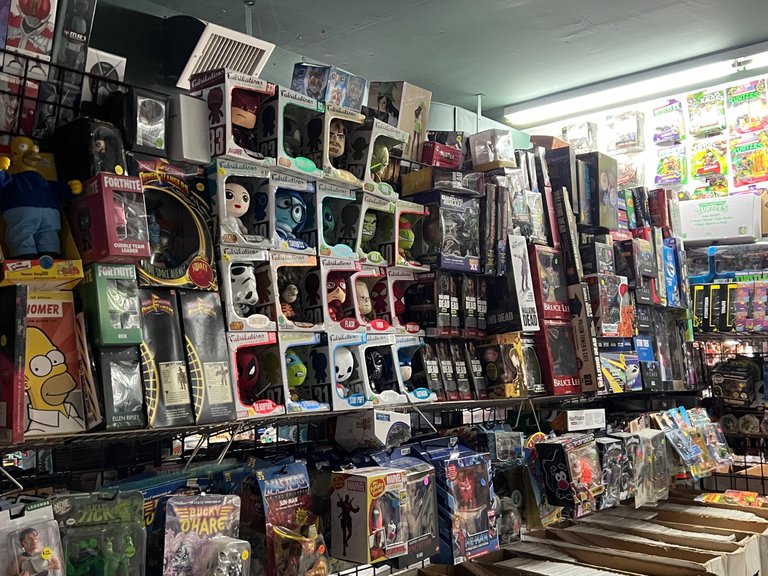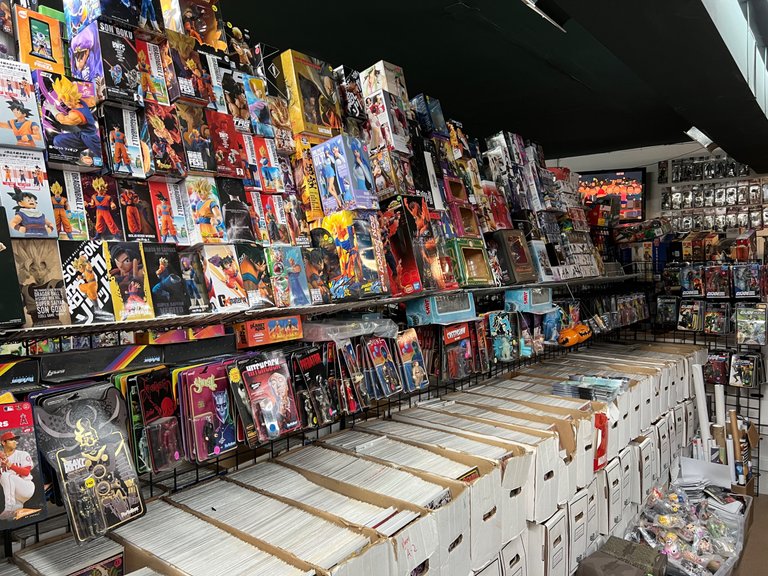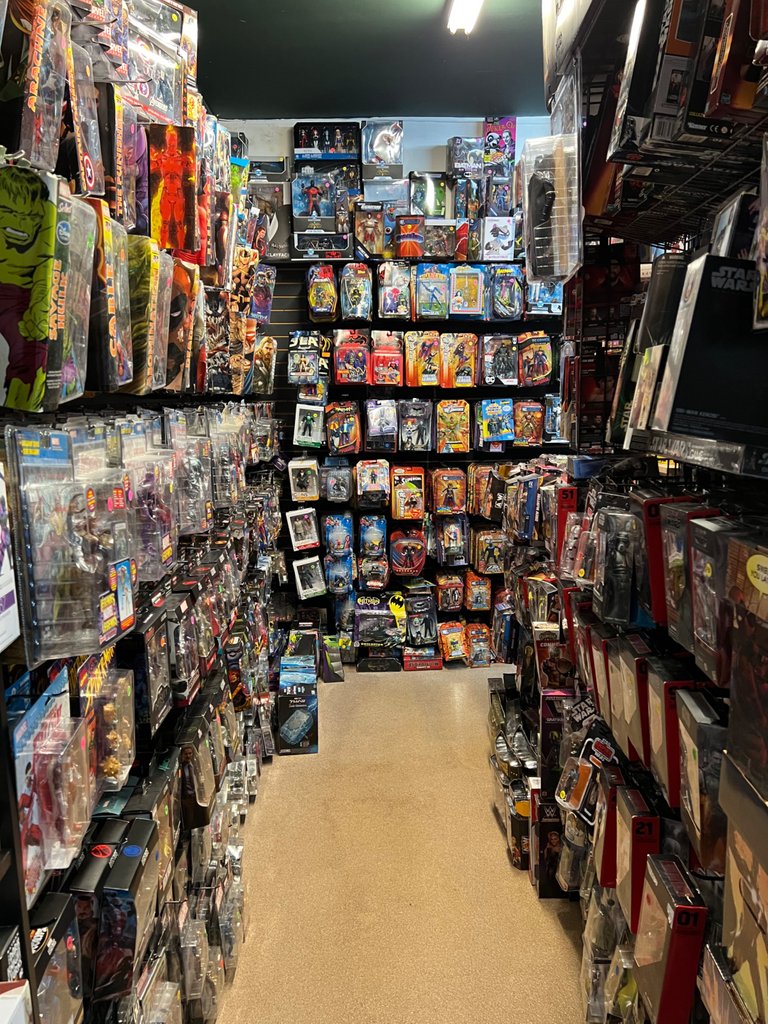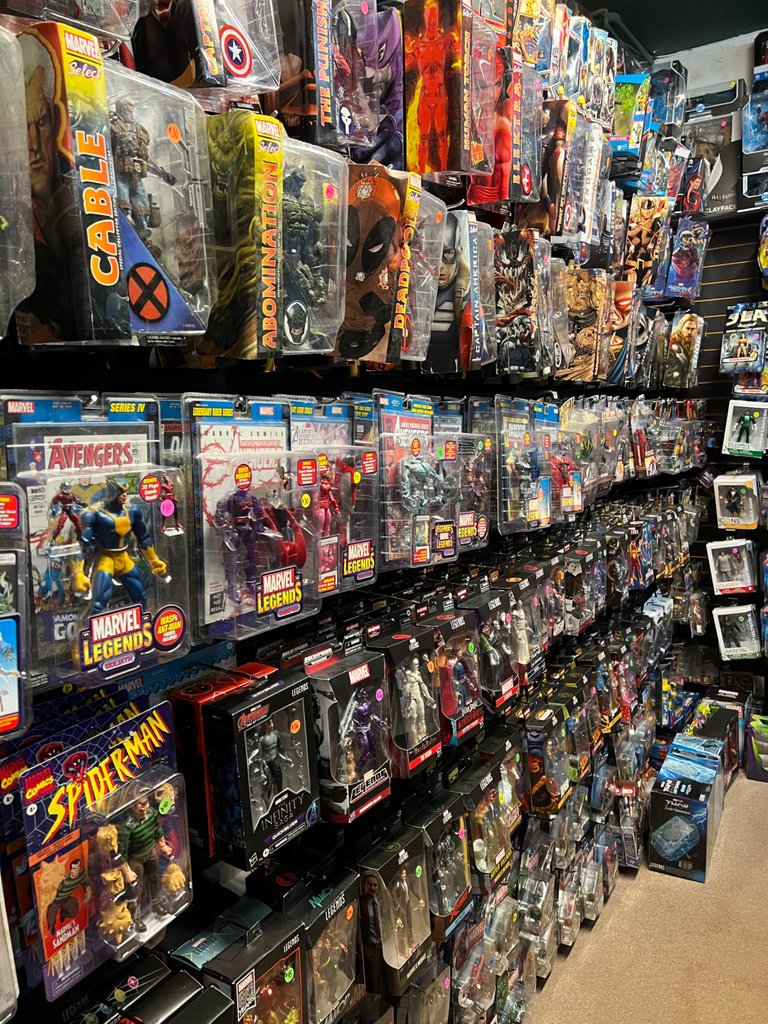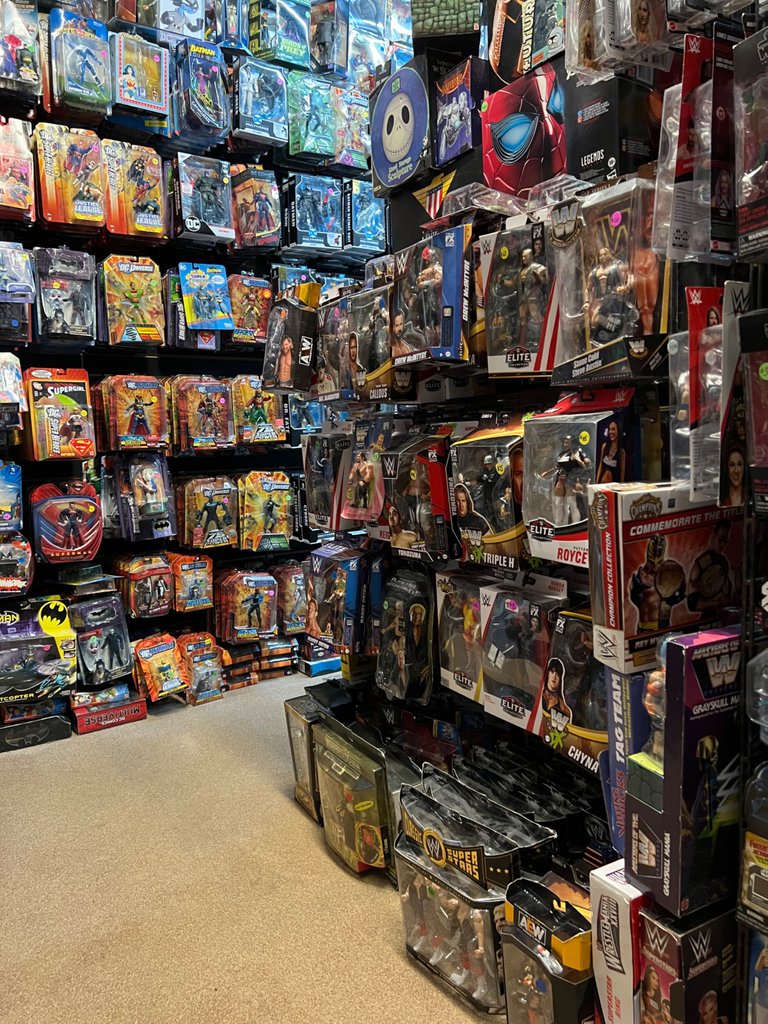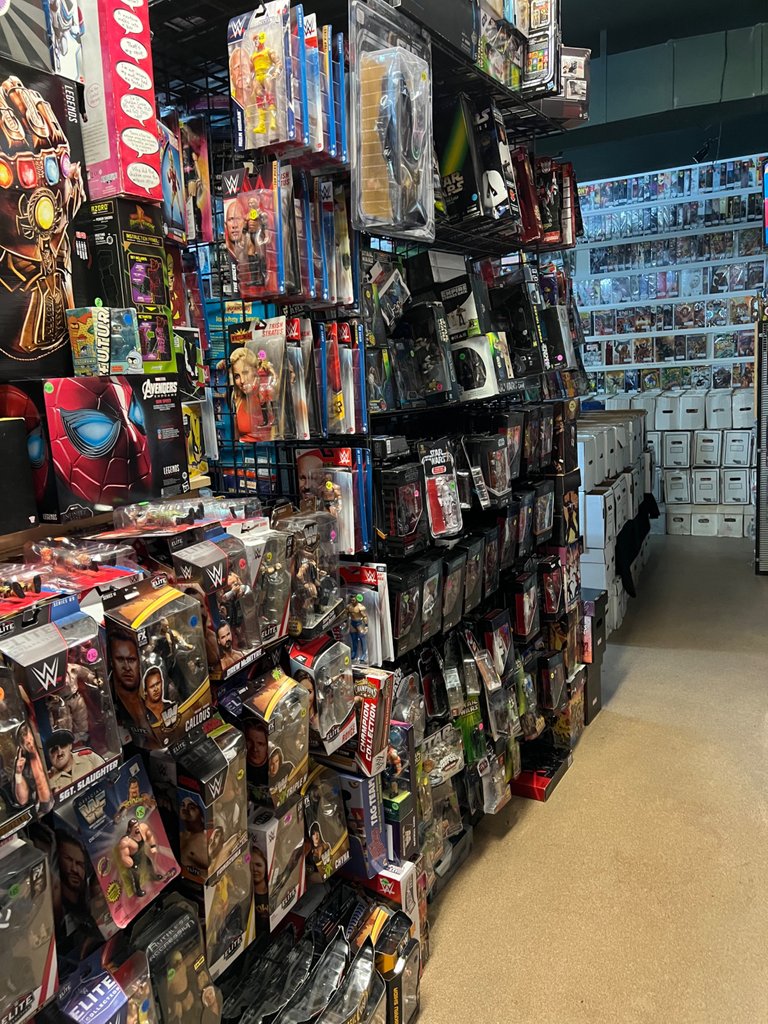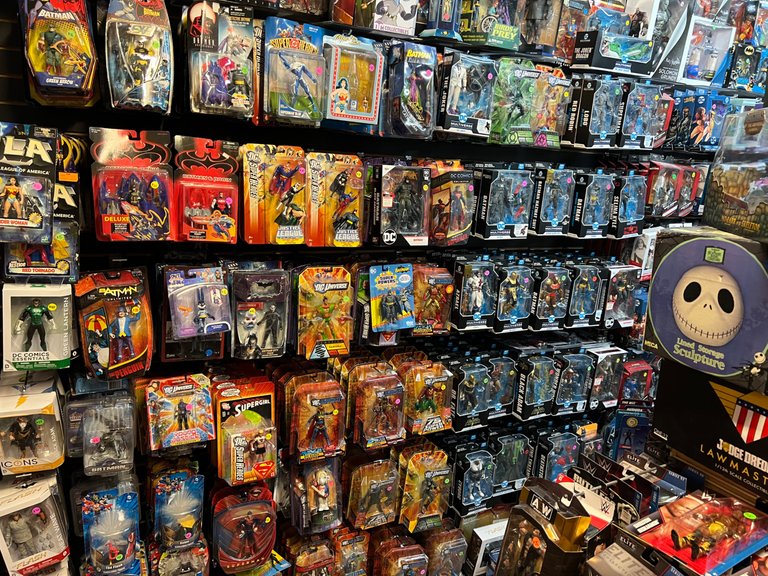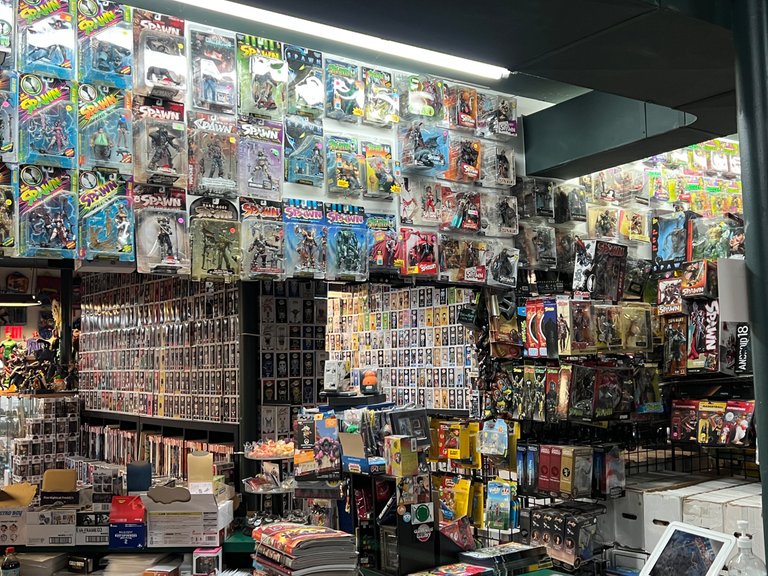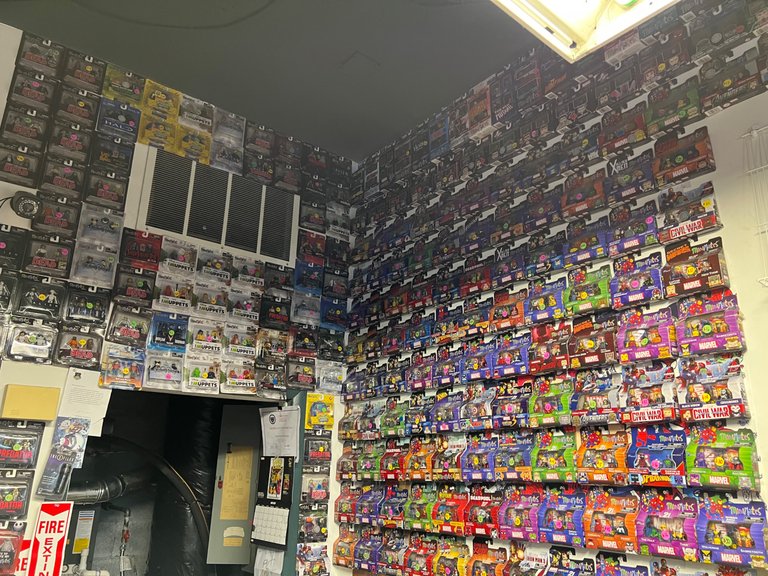 If you are a bargain shopper, be sure to pull up a stool and dive into our 3 bins of loose action figures. Various lines of miscellaneous toys that we've bought off collectors throughout the years fill these bins. Build-A-Figure galore along side decades worth of tastiness for customizers, or those who don't mind loose figs…(and cheap parents)…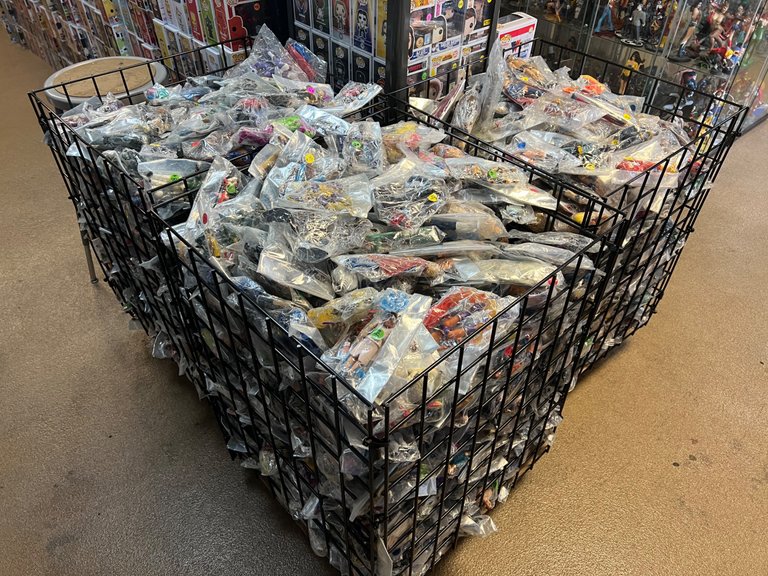 Maybe you are part of the vinyl toy craze, and Funko Pops gets yer heart pumping?!? Well good, as there are over 7000 different Pops on the sales floor to choose from. For the "Grail Hunters", we have two cases contains over 150 of the more CHOICE pieces.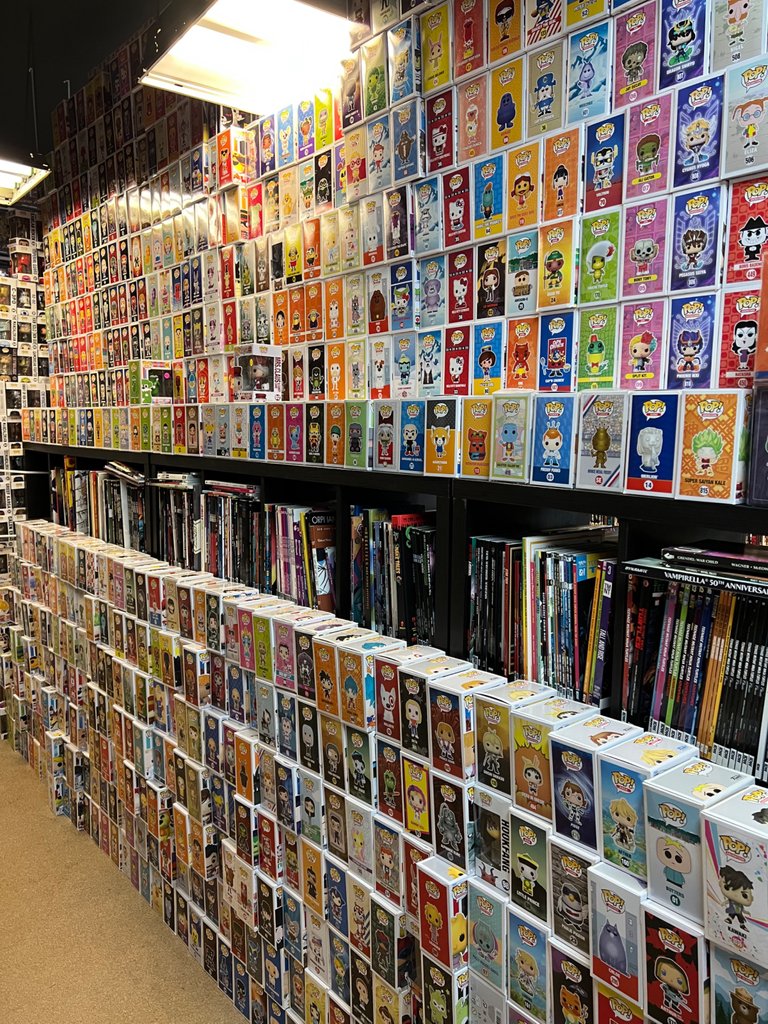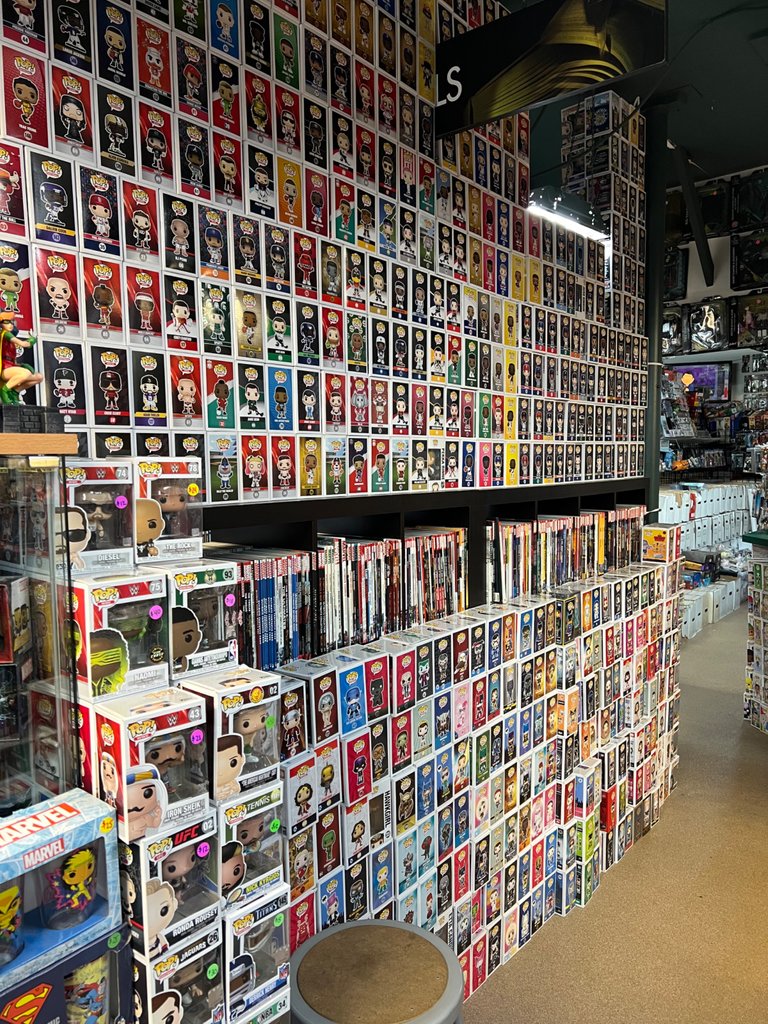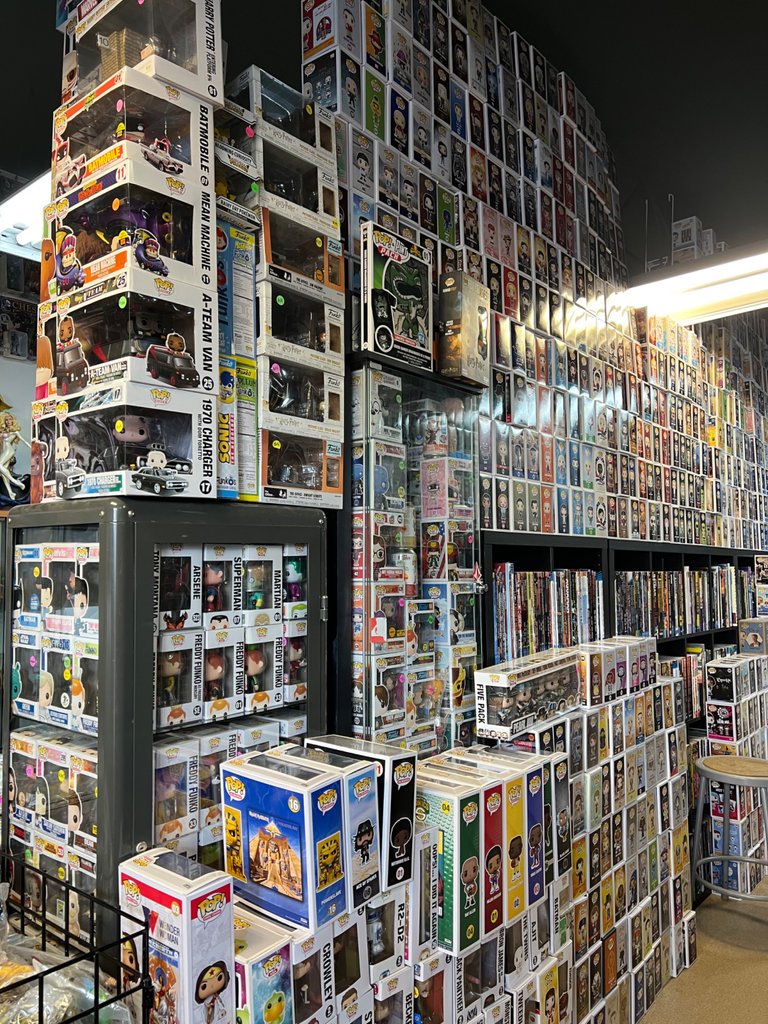 New comics are released each and every Wednesday in what's known as New Book Day. Each week, Wednesday Warriors come out in full to snag the newest issues for their favorite series.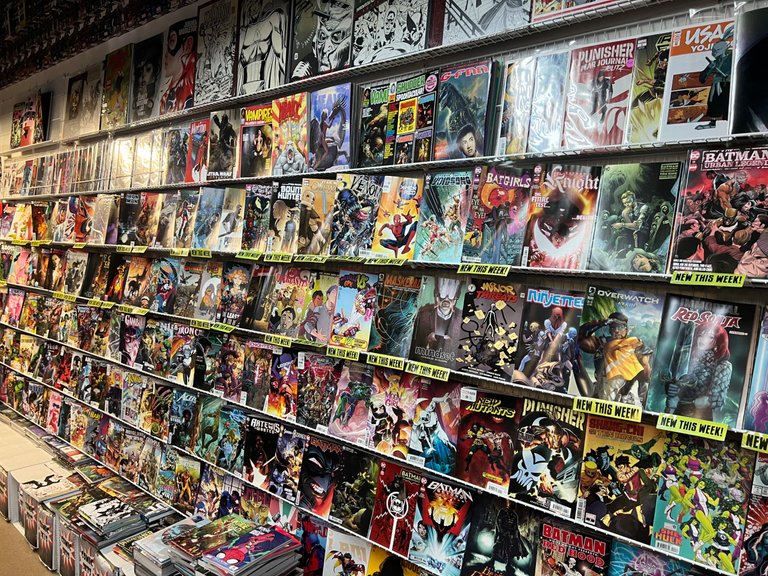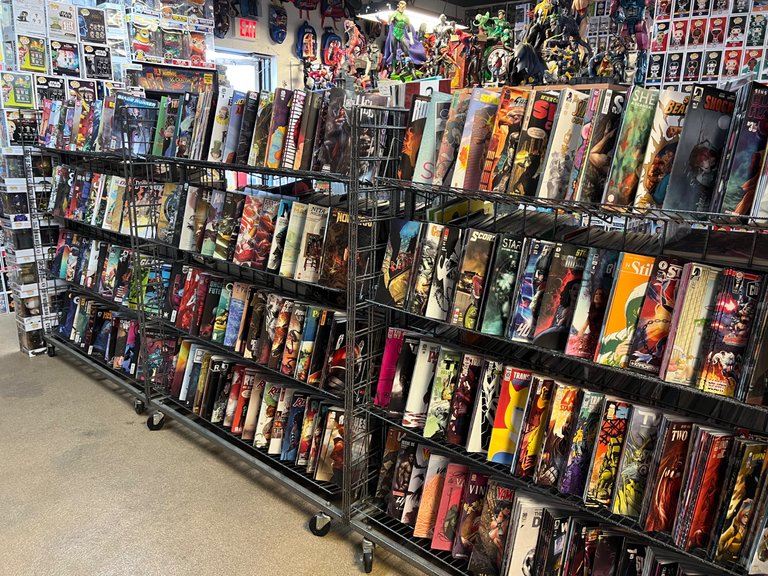 Sprinkle in over 6000 Graphic Novels, Tradepaperbacks, and Manga also line the bookshelves (half of which is covered by damn Pops). We do hope to make sone room in the near future and expand our Manga section as that industry is blazing hot!!!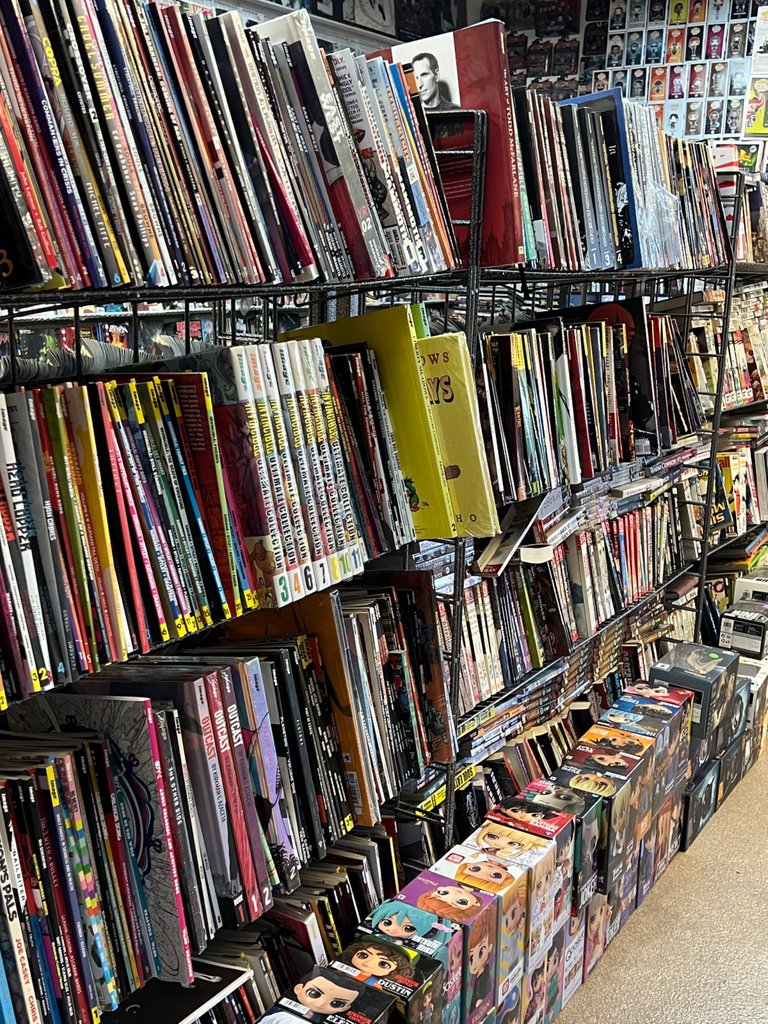 As you checkout at the counter, you are forced to not only see my ugly mug ringing you up, but a wall of some cool slabs behind me. 40 graded comics of various ilk are hard to ignore, and allow us to showcase a variety of high grade books.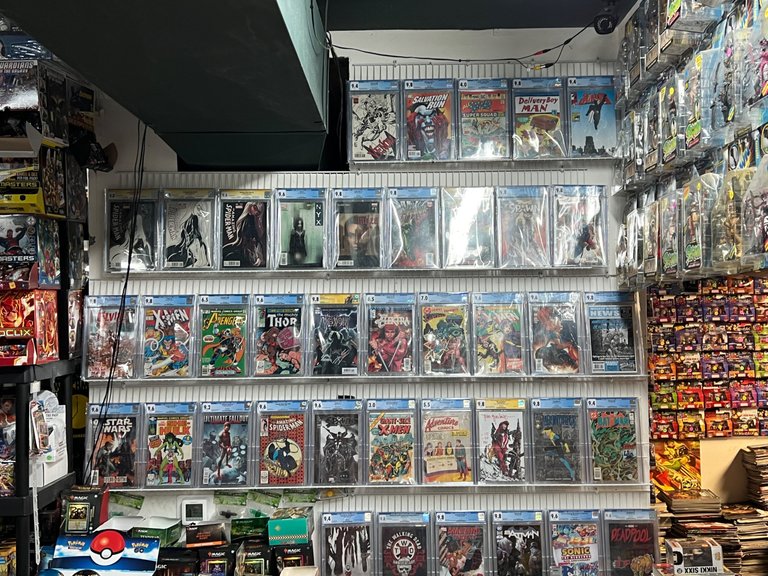 There's a bunch of other facets that we cover here such as gaming, Magazines, and a few other odds and ends, but I think I painted a fairly solid picture of what kind of shop we are here. Appreciate you taking this little journey with me!!! ✌️
Blewitt
---
---