Bang! Defense Presale. 🏰🔫The FIRST Tower Defense game on HIVE?🏰🔫 Do I Ape into this potential Multi-bagger project by HashKings? 🤑💸💰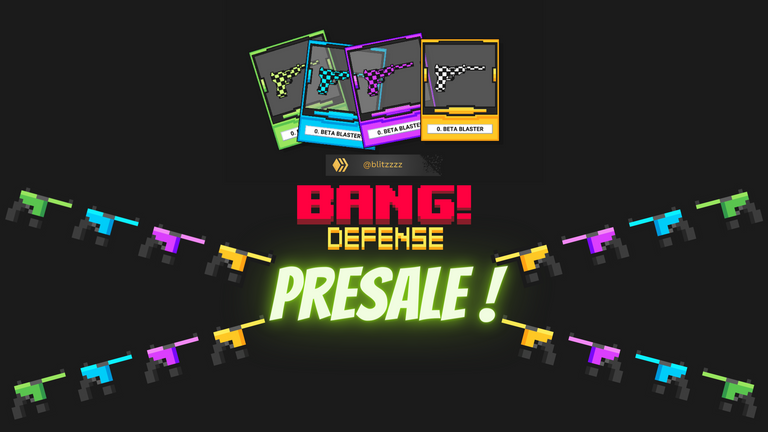 I recently took part in the presale of yet another up and coming game on the HIVE blockchain. Some of the more avid gamers may have heard of this project - BANG! DEFENSE 🔫🔫🔫
Well what is this game you might ask? According to their LITEPAPER, BANG! defense is a Play 2 Earn tower defense game built entirely on the HIVE blockchain. developed by a new talented dev @choof in partnership with the @hashkings team. (For more details, please read the embedded link 🤣😜 because this isn't the actual point of my post) 📜📜📜
I must say a Tower Defense game on HIVE does not yet exist and this intrigued me. Upon further learning that it's the successful team behind HashKings that was launching it, I decided to take the plunge and participate in the presale. (Take a look at the GIF above, it's actually rather cute with its pixelated graphics 😄)
The sale took place on April Fools Day 🤣 and yeah, I had some thoughts about whether this was actually all an elaborate joke. But it is indeed very real and the devs were dead serious!
---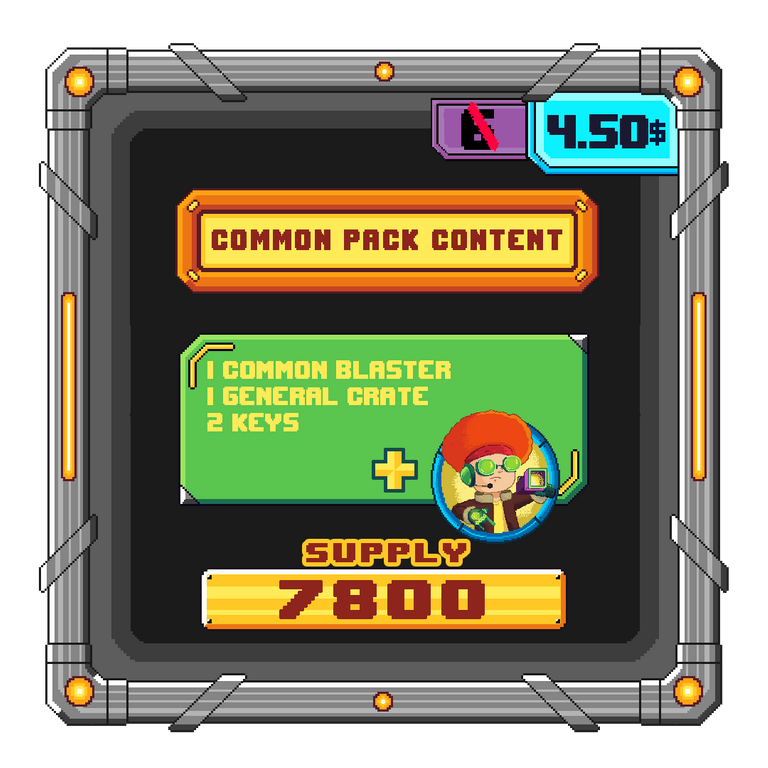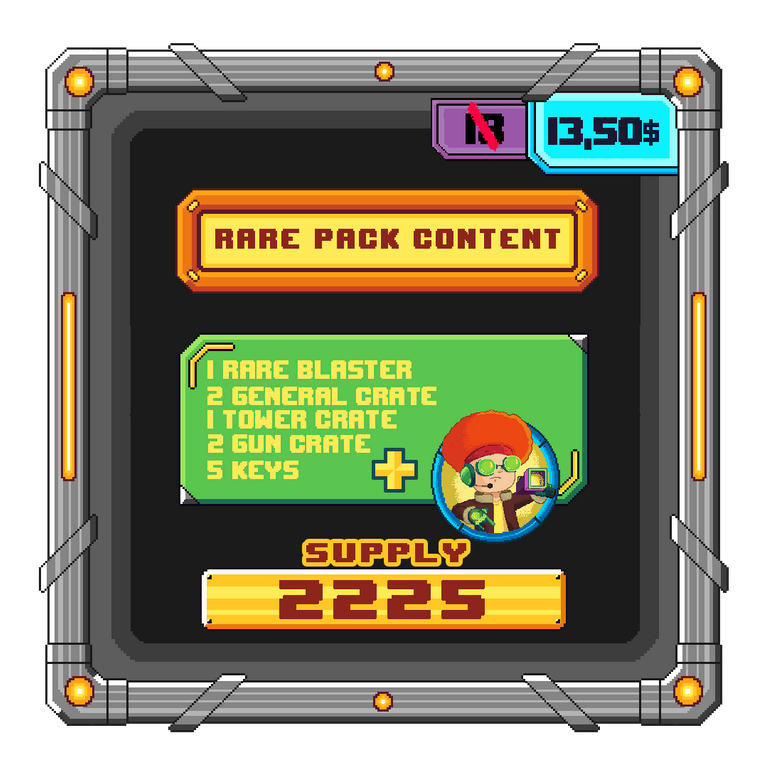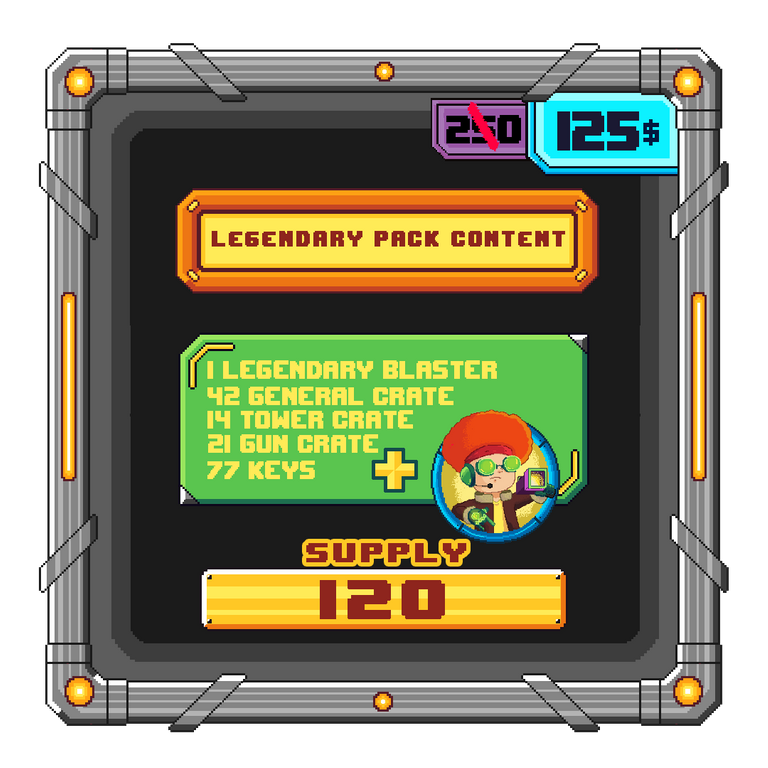 ---
The presale was offering the packs at discounts ranging from 25% to 50%! so I decided to snag myself an EPIC pack. 😁
Unfortunately my liquidity on HIVE was tied up in other HIVE projects which I didn't see much sense in liquidating (afterall, I'm investing in several promising projects here and I'm going to see all of it through). Commons are going for $4.50, Rares $13.50, Epics $50 and Legendaries $125. 💰💰💰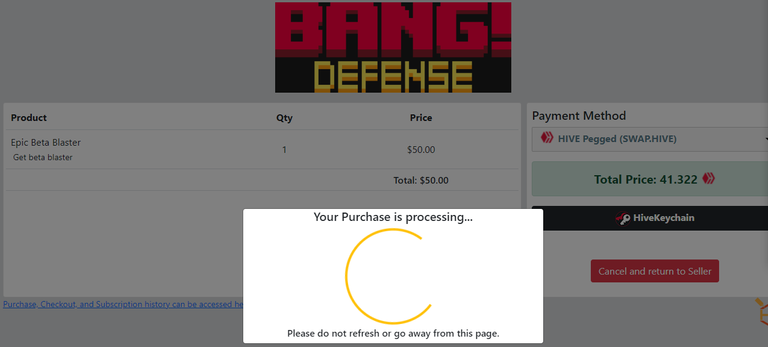 The sale itself was really smooth, with nothing crashing from the number of people buying at launch. The most expensive Legendary packs were completely sold out within 2 hours too! 💸😱
Well, this isn't financial advice, but those who first bought into HashKings when they first launched their Lands in the presale, have seen up to almost 40x in returns based on the current values of their land plots. A 4000% increase in value is nothing to sniff at. 📊📈
Based on the demand shown thus far, and the constant dev updates, I'd say that Bang!Defense could be another multi-bagger project from the HashKings group. Not to mention they have planned to tightly integrate the Bang!Defense tokenomics with HashKings too! 🤑🤑🤑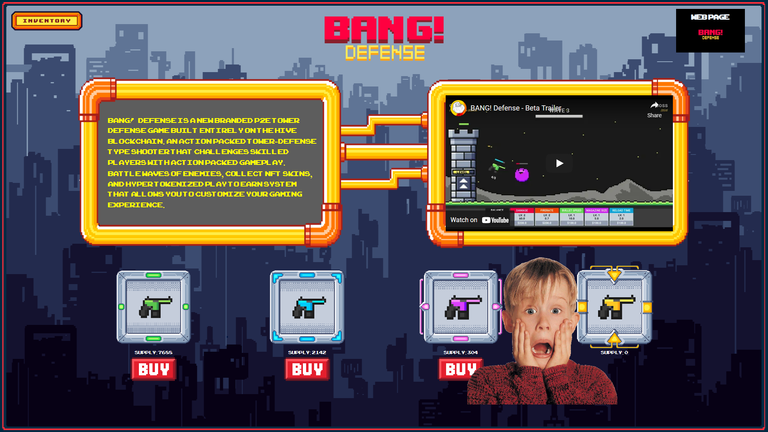 It's still not too late to snag yourself some of the presale packs though. Just CLICK this LINK to the Bang! Defense Presale site before all the packs are gone entirely.
(Once again, in partnership with 🍕🍕🍕PIZZA🍕🍕🍕, you can also make payment in Pizza Tokens instead of HIVE! 😜)
Feel free to join the BANG!DEFENSE Discord where their mods/devs liuke and choof are very active and always willing to answer any queries.

I've a vested interest in Bang!Defense now and intend to make regular updates as the game development progresses, or if I find out anything interesting. For now, I'll sign off here.
If you're new to Bang!Defense and reading this article has piqued your interest, feel free to check out their BANG!DEFENSE Discord .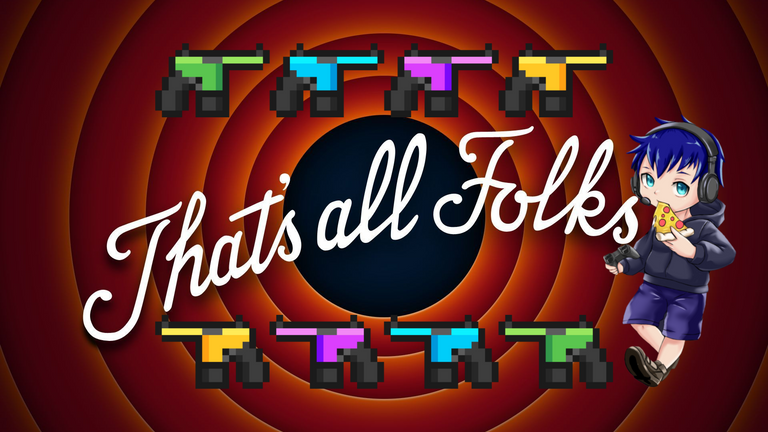 PIZZA is an active gaming and creative arts crypto community on the HIVE blockchain. Popular games on HIVE like SPLINTERLANDS, RISING STAR, EXODE, HASHKINGS, WOO, BANGDEFENSE have their own PIZZA communities here.



Don't miss out more events that are always being organised. Join the PIZZA DISCORD. Even if you aren't interested in the 💰🍕🎁GIVEAWAYS & AIRDROPS💰🍕🎁, there is a vibrant and friendly community there awaiting you.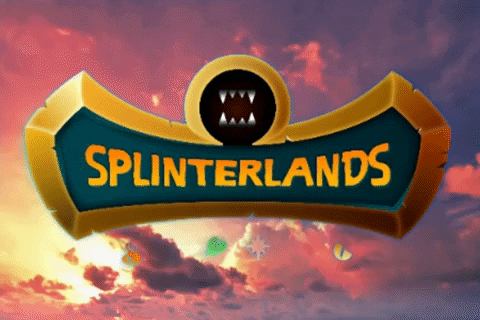 Here's to wishing everyone all the best for the upcoming week 🎉🍀.
To any new players who wish to explore the world of Splinterlands, do feel free to sign up with my REFERRAL LINK 😊.


---
---