Days of Our Hive.PIZZA Lives: Drinking Tea during Music Lessons ⭐🎸🎹🎤 Raven teaches Rising Star ⭐🎸🎹🎤
---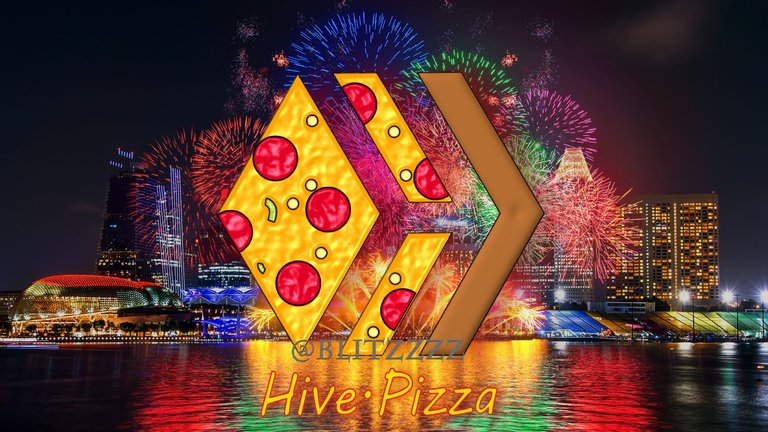 ---
Hello to all PIZZA fans! How's the start of the week treating you so far? 😜 Well, if work feels too mundane, or if you need to destress, feel free to hop into PIZZA Discord to have a chat. 😄
Today's highlight in PIZZA is about a game on HIVE that I'm sure many of us are familiar with - RISING STAR !!! 👩🏻‍🎤👨🏻‍🎤⭐🎸🥁🎹🎤 Read on to find out more! 😉
---
Never fear! Catch up on what you've missed with my brief (and hopefully entertaining) updates on the ins and outs of the PIZZA DISCORD🎉🥳🎊
As a BIG FAN of 🍕PIZZA🍕, I always suggest joining PIZZA DISCORD if you need a quick pickmeup. 👍 It's a friendly and helpful community with regular EVENTS, AIRDROPS of various crypto tokens, discussions of several GAMES on HIVE (Splinterlands, Rising Star, HashKings, Exode...), MUSIC, and even bits of FINANCE ... well I think you get the idea 😄

☕🎁Conversation about Tea & Prizes☕🎁

PIZZA Discord chats are really random conversation amongst friends. One moment @szmobacsi is commenting about winning something with me, and the next moment it becomes a conversation about tea! @huzzah Seems like we've got quite a few Tea drinkers here too!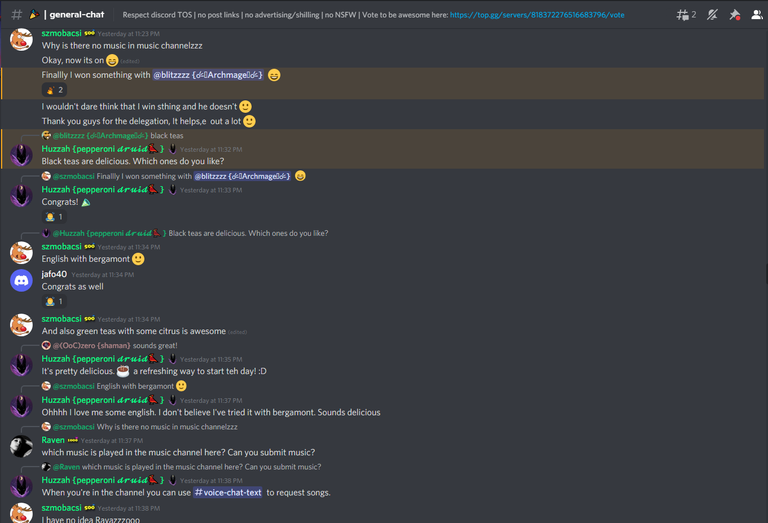 In pops @ravenmus1c and the topic shifts just as quickly to the #Hashkings prizes that a few of us just won. Even I myself am curious about how the gameplay in Hashkings work, at least with regards to Raids.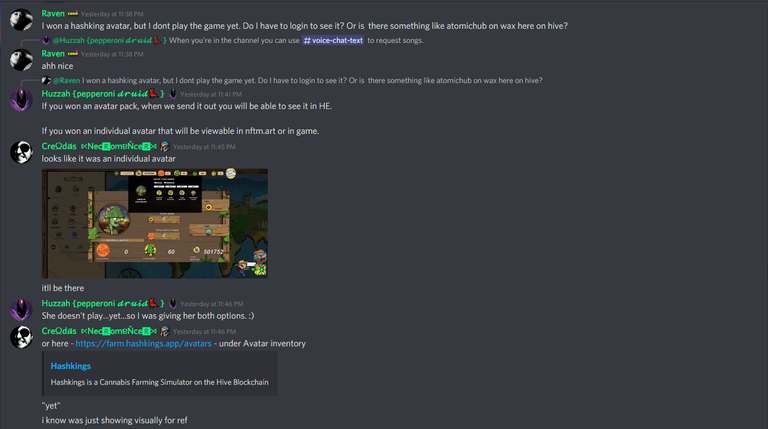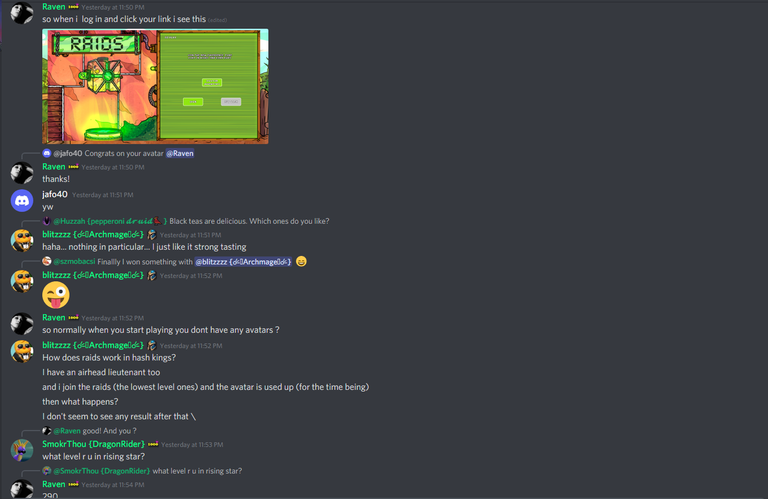 👨🏻‍🏫🎓Rising Star Lessons 101👨🏻‍🏫🎓

@smokrthou gets the shock of his life learning who exactly @ravenmus1c is in #Risingstar 🤣. Yup the Raven in PIZZA is the exact same OG Raven in Rising Star, where she's a legendary card there to boot too! ✨✨✨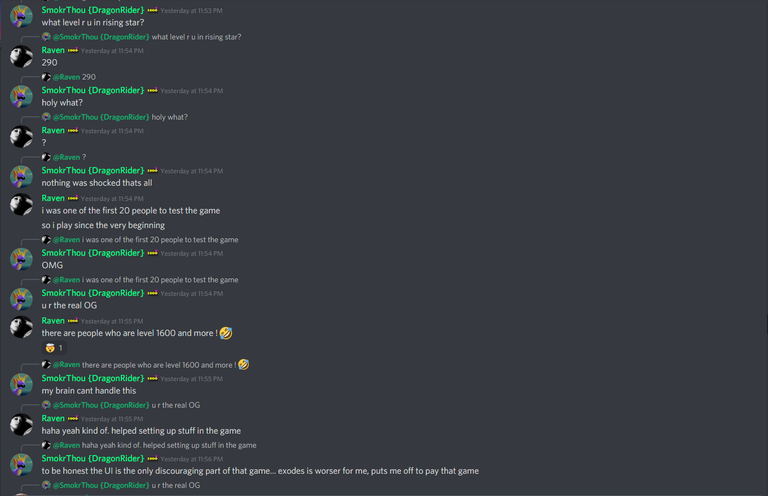 Might as well get some tips and strategies from Raven about the game itself. 😉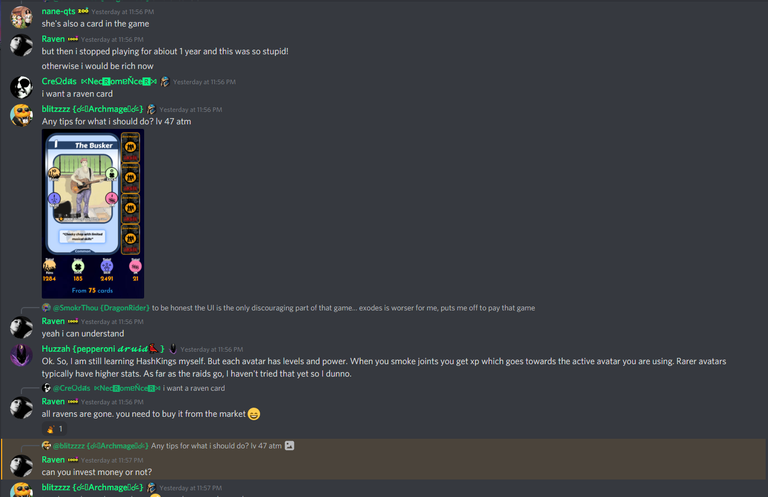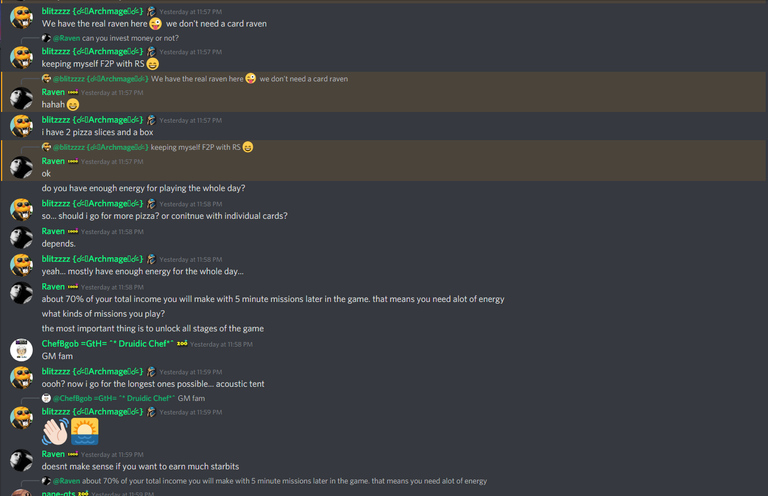 So... today I learnt that I've been probably going about it all wrong in my missions choices. 😅
Basically, the most efficient way of generating starbits in the game is to do the cheapest missions everyday for 4-5 times and then move up the list! 😱 Keep the longest mission you have available only when it's time for bed. 🛌😴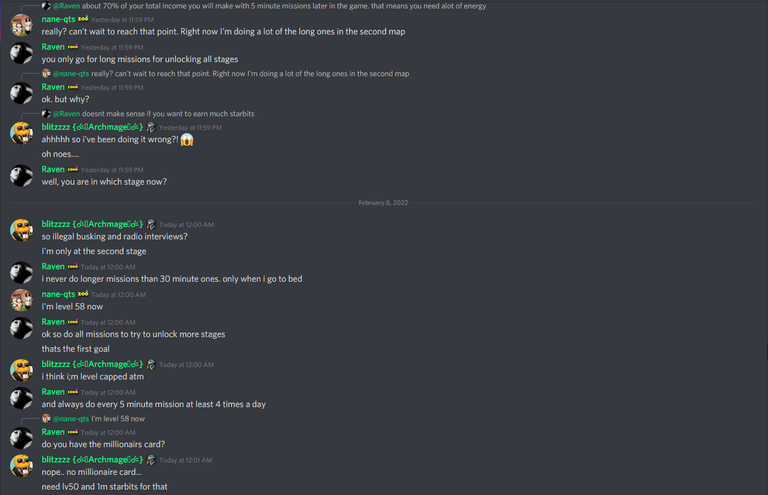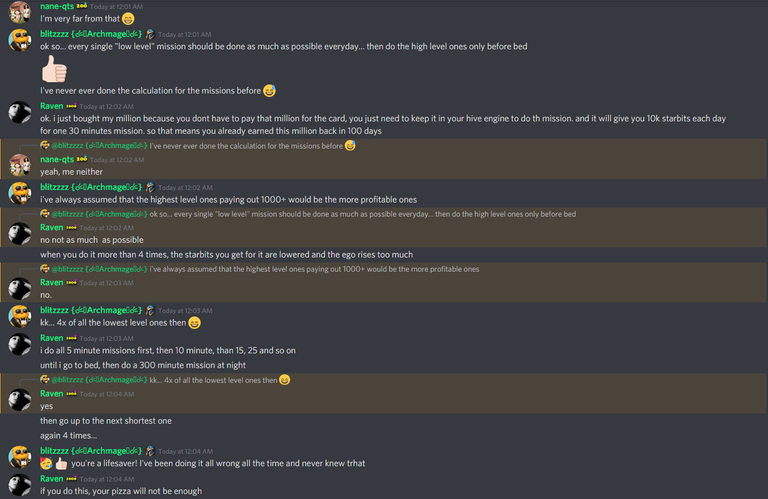 🎤🎹🎸🥃Instruments and Whiskey for Drunks🎤🎹🎸🥃

Next things we need to learn about - EGO and INSTRUMENTS 🎤🎹🎸, PIZZA, PIZZA BOXES and WHISKEY 🥃🍕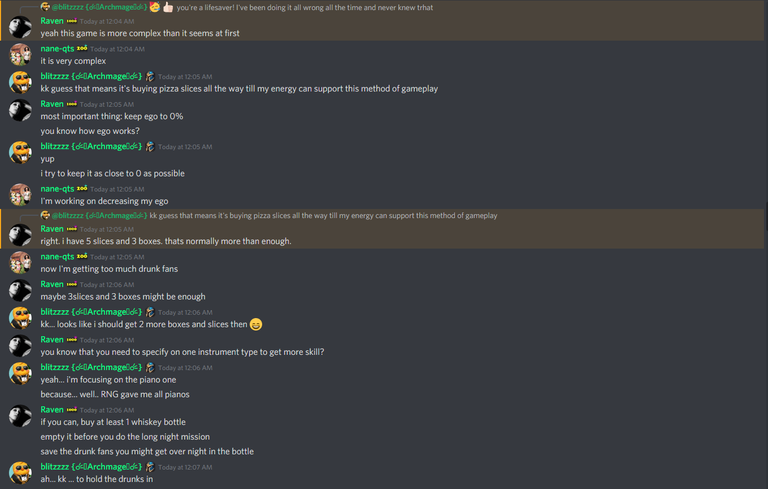 Haha 🤣 but Aladdin and the Genie was the first thing that came to mind when we talked about "releasing the drunks" from the whiskey bottle.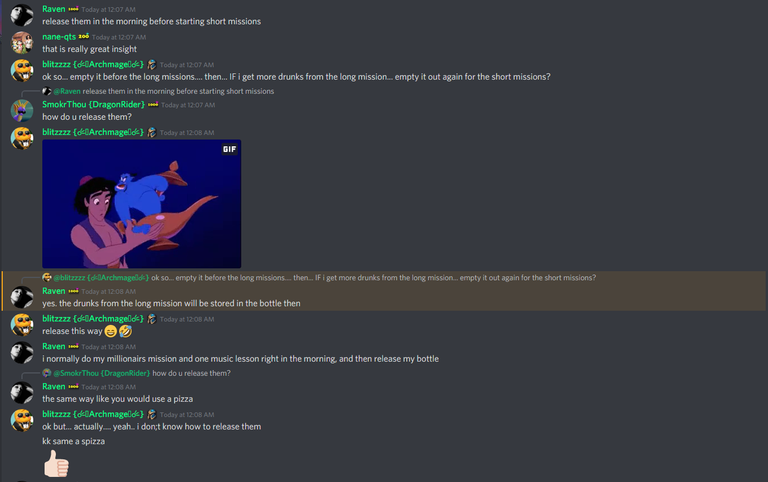 @smokrthou The post as you requested 😜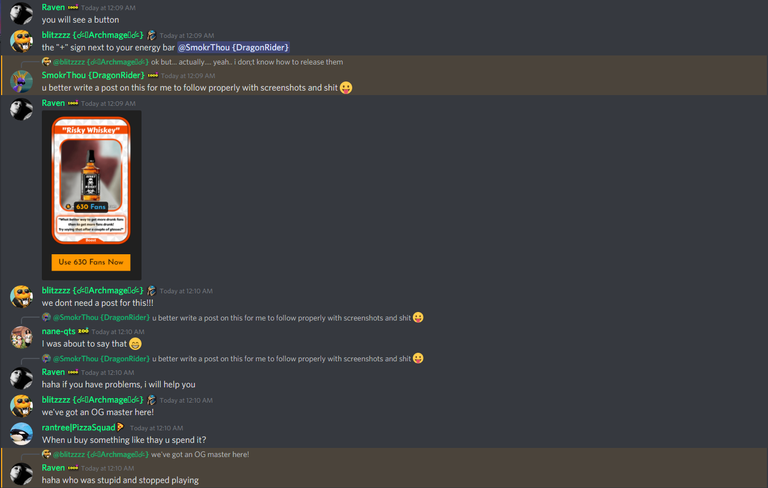 To be honest, for the longest time, I too was like @gwajnberg in thinking that PIZZA and Whiskey were one-use items in the game. 😱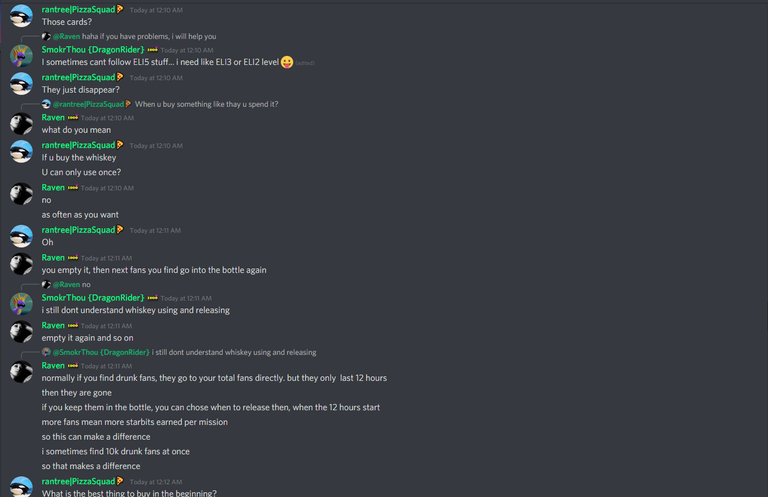 @nane-qts is right! One of these days, we'll need live events of game guides within PIZZA discord 😄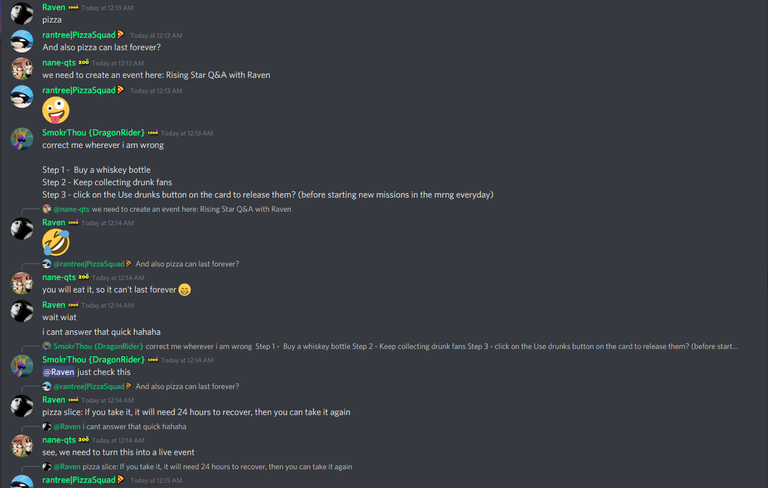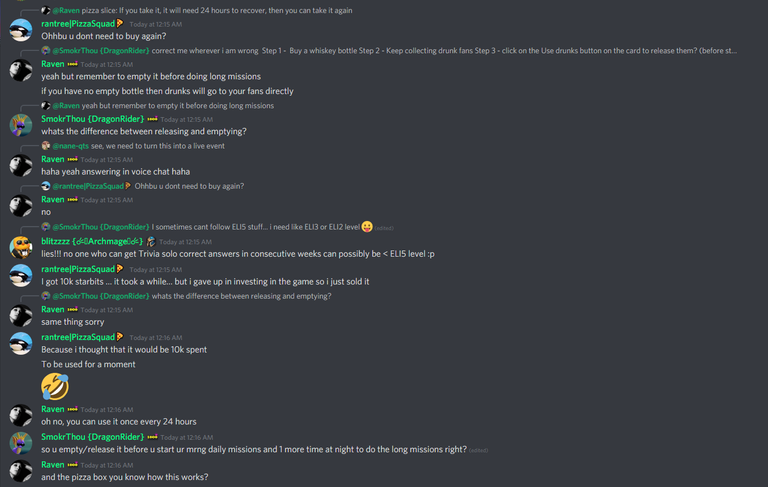 Yup. PIZZA 🍕 is an immortal in the game. You can eat it and it'll never die, it'll be back later on all ready again. 🤣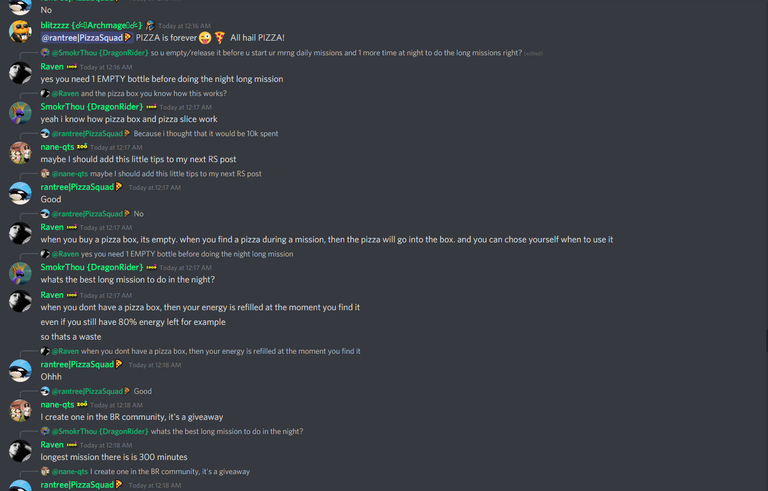 🎵🎼🎶Big Thanks to Raven the Music Teacher🎵🎼🎶

I think all of us have been quite enlightened about some of the finer details on Rising Star thanks to @ravenmus1c today. 😄 Hopefully, if any of you who play Rising Star have also made it through this rather long post, you'd have gained some tips about the game you might not have known about.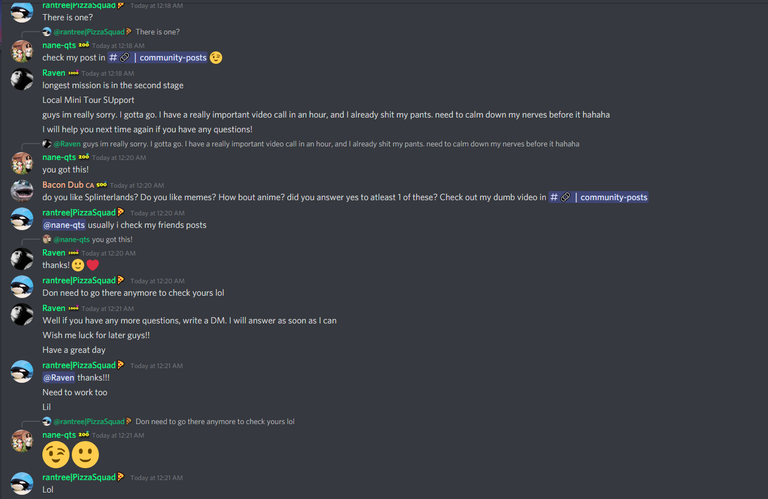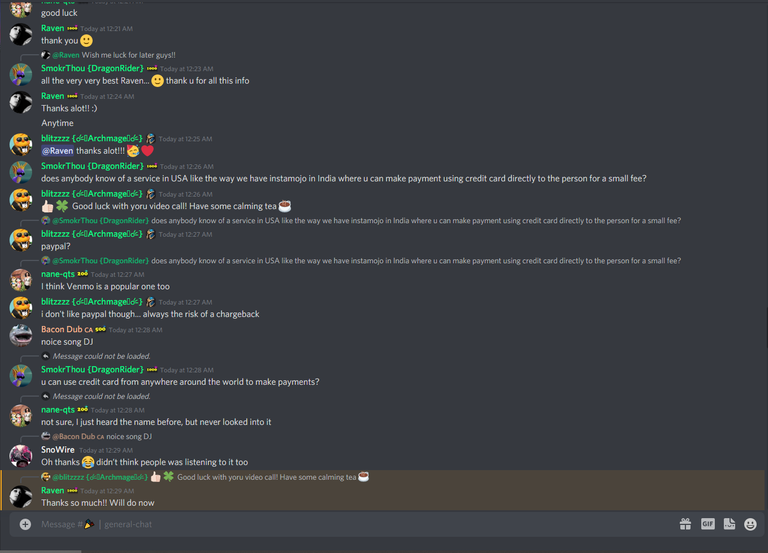 ✨✨✨Upcoming Events✨✨✨

Over at PIZZA DISCORD, there are always loads of planned Events lined up (and even impromptu ones). As always, for the absolute latest updates, please check in Pizza Discord.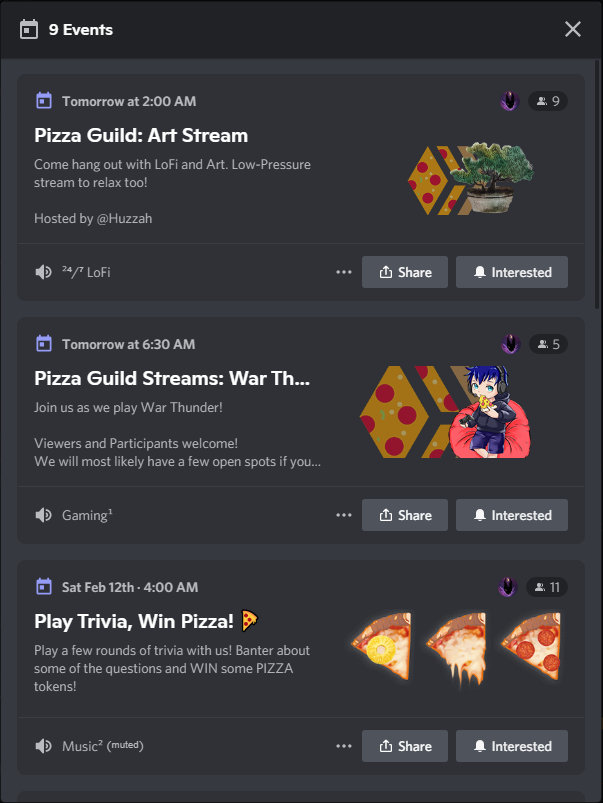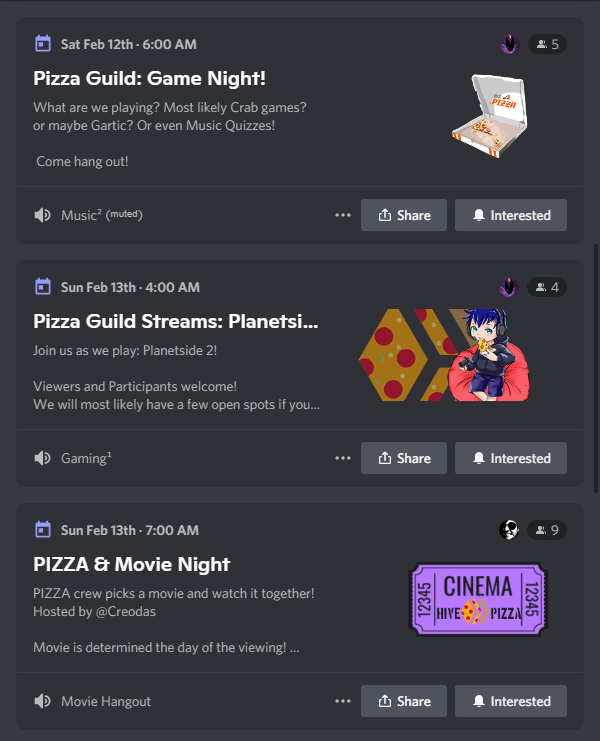 🎁🎁🎁Current Contests & Giveaways🎁🎁🎁

Alot of FREE prizes up for grabs at the moment too! Don't miss out! 🎁🎁🎁💰💰💰 What are you waiting for? It's all here in the PIZZA DISCORD.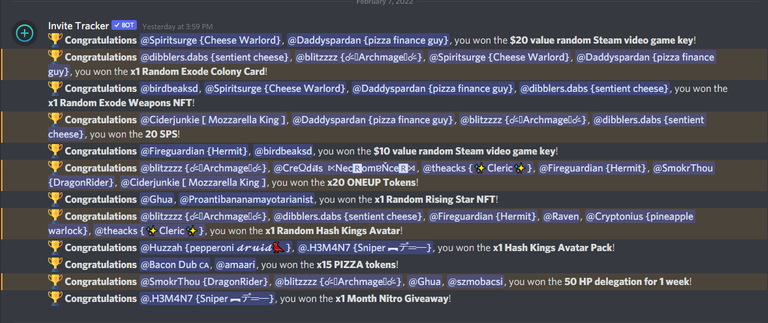 🏁🍕That Rounds It Up🍕🏁

PIZZA is an active gaming and creative arts crypto community on the HIVE blockchain. Popular games on HIVE like SPLINTERLANDS, RISING STAR, EXODE, HASHKINGS have their own PIZZA communities here.

Don't miss out more events that are always being organised. Join the PIZZA DISCORD. Even if you aren't interested in the 💰🍕🎁GIVEAWAYS & AIRDROPS💰🍕🎁, there is a vibrant and friendly community there awaiting you.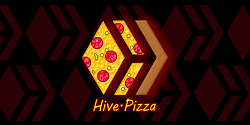 CLICK THIS LINK TO JOIN PIZZA DISCORD!!!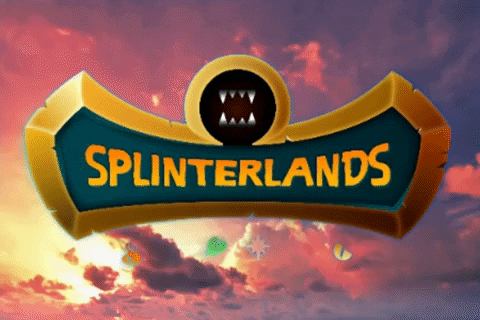 Here's to wishing everyone all the best for the upcoming week 🎉🍀.
To any new players who wish to explore the world of Splinterlands, do feel free to sign up with my REFERRAL LINK 😊.

---
---