Days of Our Hive.PIZZA Lives: 🎮🤖New gamestream Mechwarriors Online🎮🤖 & 🍍👤🍕Pineapple War averted by the Mystery of RisingStar's StickUpBoys 🍍👤🍕
---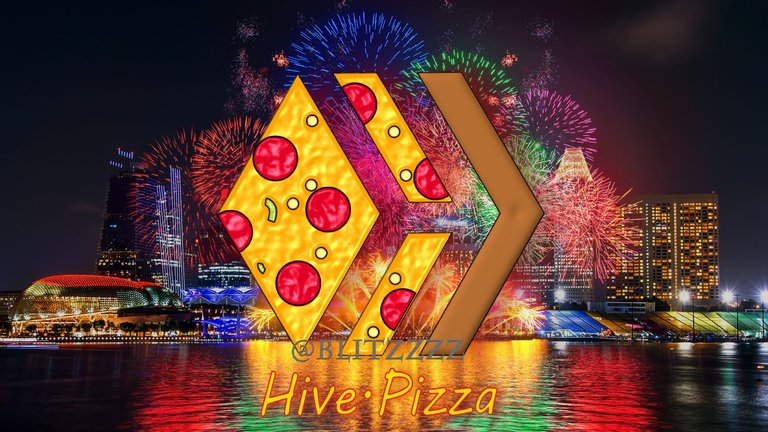 ---
Once again, Hello to all PIZZA Fans (and curious potential PIZZA candidates 😉)! 👋🏻👋🏻👋🏻 Welcome to another daily update, by your self declared Pizza reporter, on the events going on daily in our PIZZA Discord!
Today, we've got the Pizza gamers trying out a new game (at least I haven't seen it played before) and we'll also unveil some of the mysteries surrounding the enigmatic @stickupboys of RisingStar fame! 😜. So read on as I dive into the details! 🍕🍕🍕
---
Never fear! Catch up on what you've missed with my brief (and hopefully entertaining) updates on the ins and outs of the PIZZA DISCORD🎉🥳🎊
As a BIG FAN of 🍕PIZZA🍕, I always suggest joining PIZZA DISCORD if you need a quick pickmeup. 👍 It's a friendly and helpful community with regular EVENTS, AIRDROPS of various crypto tokens, discussions of several GAMES on HIVE (Splinterlands, Rising Star, HashKings, Exode...), MUSIC, ART, and even bits of FINANCE ... well I think you get the idea 😄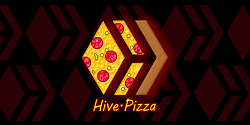 CLICK THIS LINK TO JOIN PIZZA DISCORD!!!
---

🎮🕹️🤖👾A new Game with Mechs?🎮🕹️🤖👾

Well, this was something new that I've never seen being played before in the few months that I've been in PIZZA. At first I thought it was the usual Planetside 2, but then again, since when were there Mechs in that game? 💭🤔
Seems to be @cryptoniusrex who got the game going dragging @thebeardflex into it. @hivetrending, being a robot in disguise, clearly disapproves of robots killing robots 😜😂.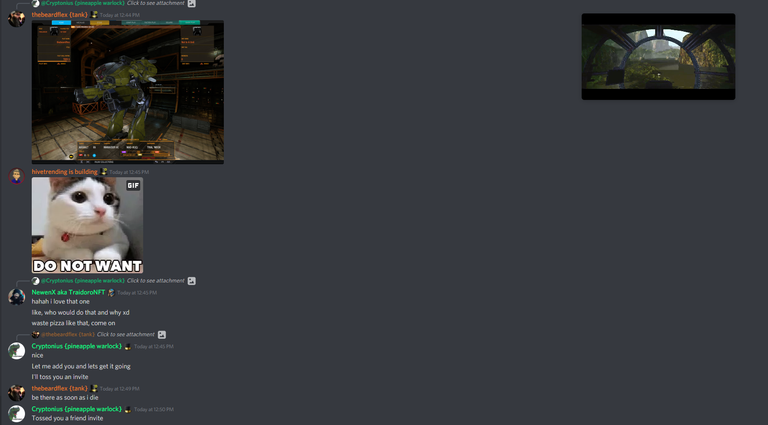 There we have it. The game is MECHWARRIOR ONLINE 🤖💥. And as with any new game, comes lots of deaths 😂.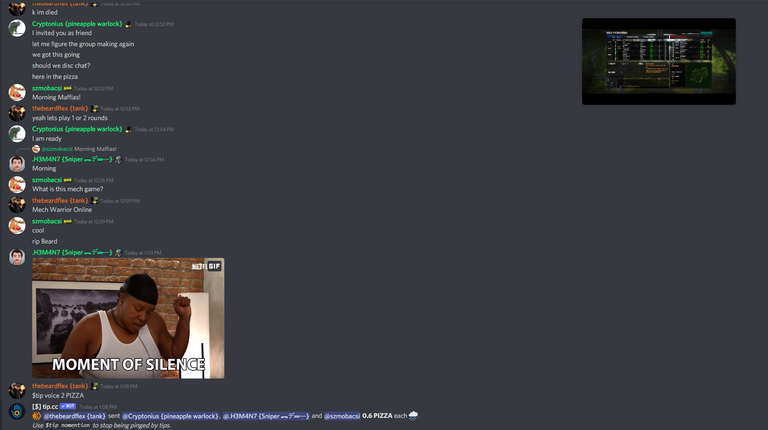 Just a few screenshots I took during the game. We've got a few curious spectators, just our usual Pizza mates who happen to hang out at this certain timing, being an unscheduled stream and all. @h3m4n7 @smokrthou @szmobacsi
Who knows? This could be the next game PIZZA starts playing in earnest. As always, if you're a gamer looking to get a group going for any game, feel free to drop by in discord and ask around 😉. We've got plenty of eager gamers here! 🎮🕹️🎮🕹️🎮🕹️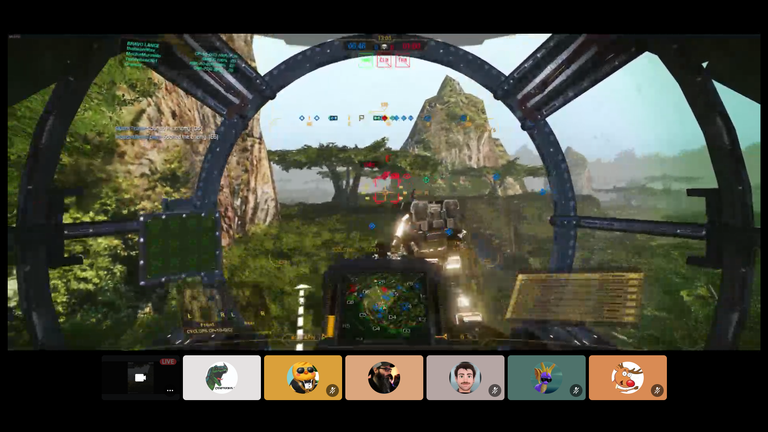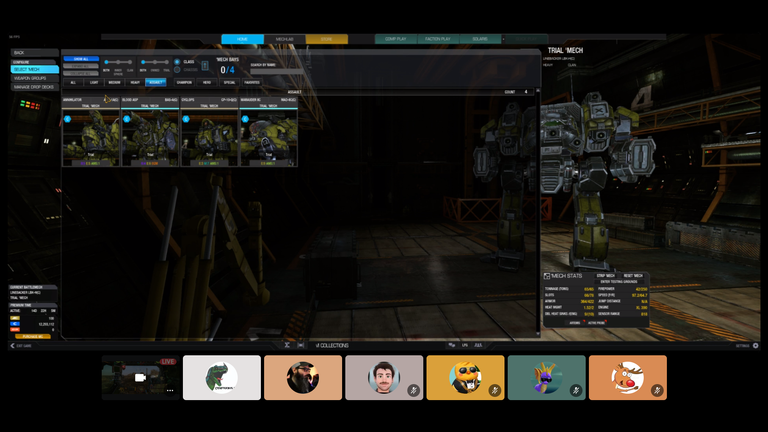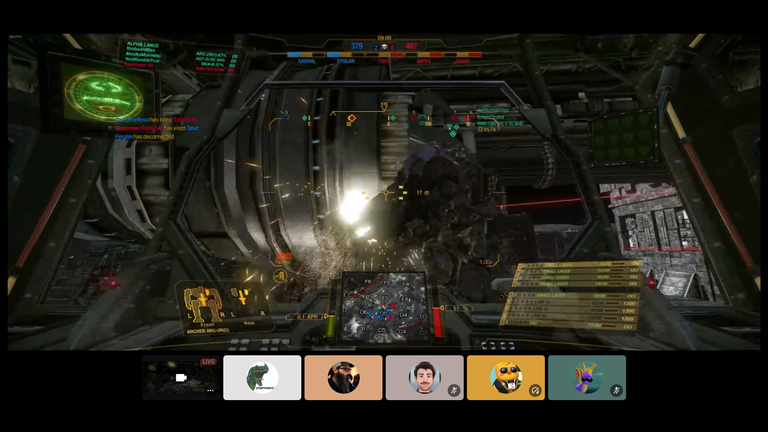 🍕🎸✨Who is RisingStar's Stick Up Boys?🍕🎸✨

Well, Rising Star players and streamers will undoubtedly have seen or heard of the Stick Up Boys. One of the ultra rare Legendary cards in the game (of which none are for sale on the market at all), regular streaming participants would have noticed them popping into the Rising Star Twitch streams regularly too!
But how did the question over their identity come about? We'll come to that later. 😉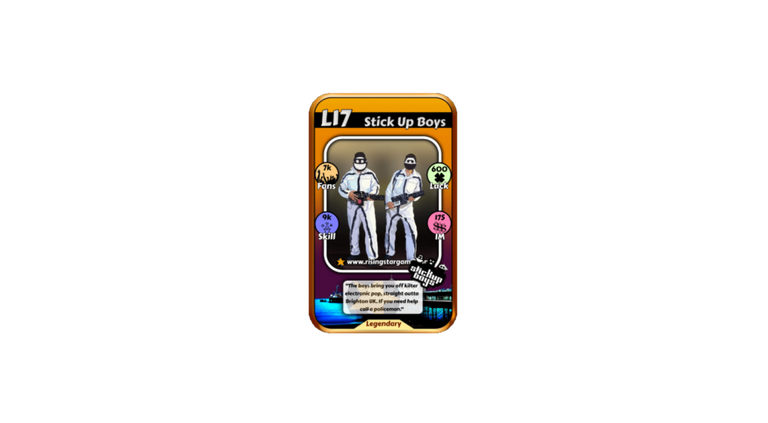 ---
It started out like any other day in PIZZA, where the pineapple and non-pineapple factions compete for the hearts and minds of all Pizza lovers. ❤️🍕❤️ Unfortunately, it seems that the Leader of the nonnies, @creodas, has gone Za-bankrupt. 💸💸💸


@a1-shroom-spores aka Taco then made a passing comment about StickUpBoys identity.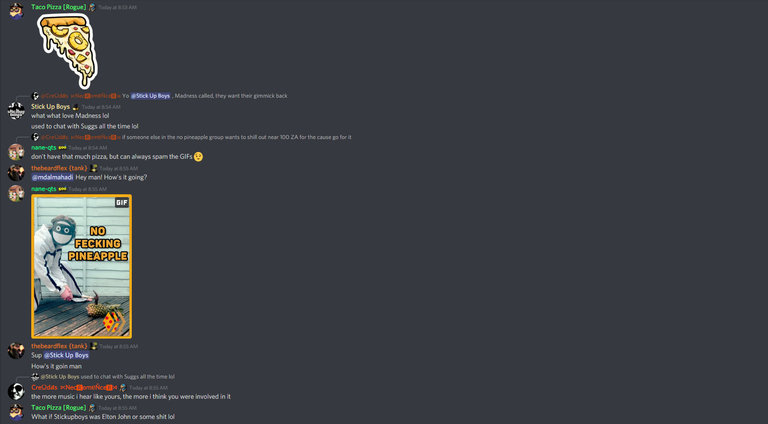 And with @stickupboys giving a vague clue about his whereabouts, and Creodas claiming he could break his anonymity with some effort... that got me thinking. 💭🤔💭🤔💭🤔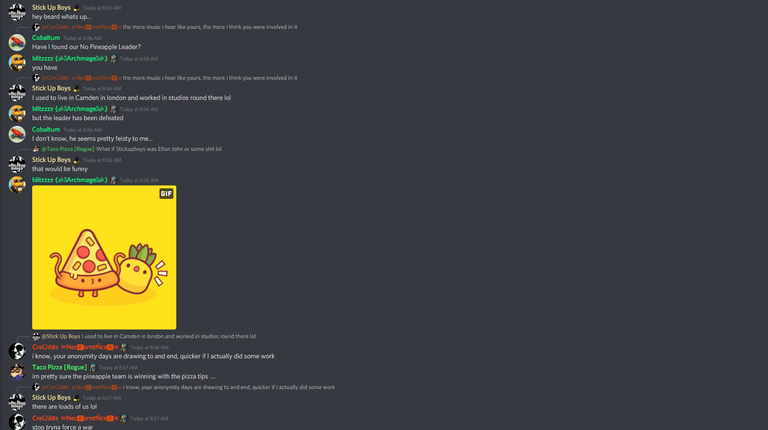 How MANY Stickupboys are there??? 👤👥👤👥👤👥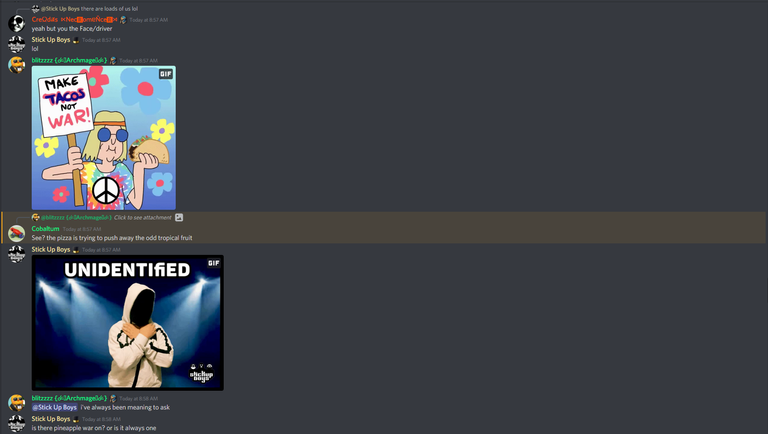 And the answer? ABOUT 10ish 😱🤯😱🤯😱🤯 And their identity will remain a secret!
This is why Creodas is in charge of PIZZA's movie nights too. His first idea about revealing their identity is via a documentary! 📽️📺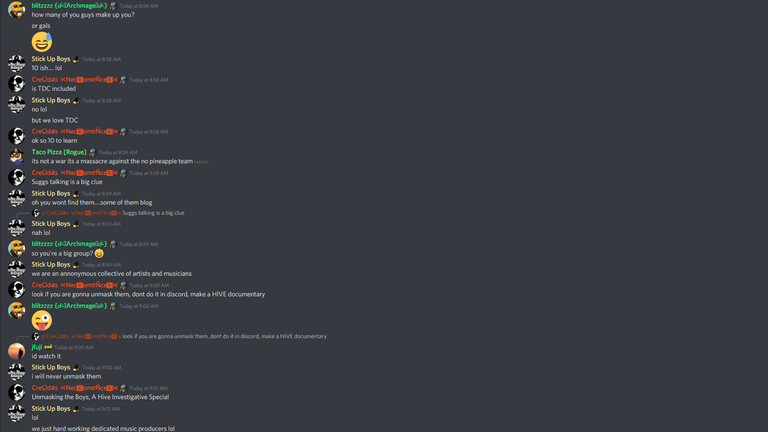 Even includes 2 females in their group!
@nane-qts and @dibblers.dabs revealing my role as PIZZA's unofficial investigative journalist 📰📰📰.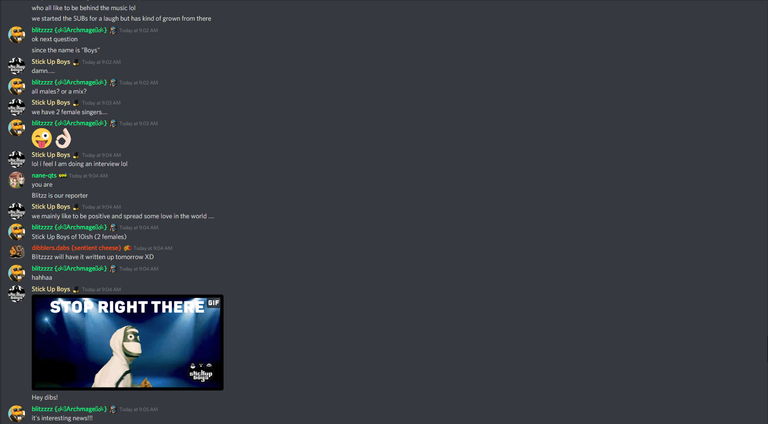 That explains all the GIFs and telltale signs that has confused me for the longest time. 🤣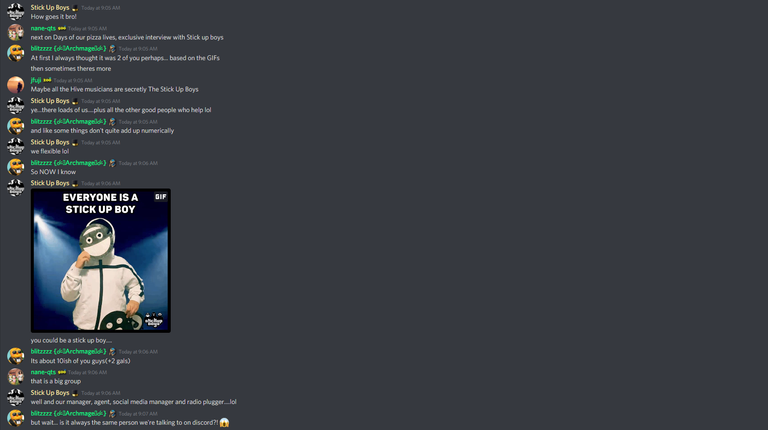 At least we don't get all 10+ of them chatting in discord 😉. That would prove to be a very jarring conversation indeed.
And WOW! 750k views a day for their GIFS... no wonder I see them everywhere! 😵‍💫😵‍💫😵‍💫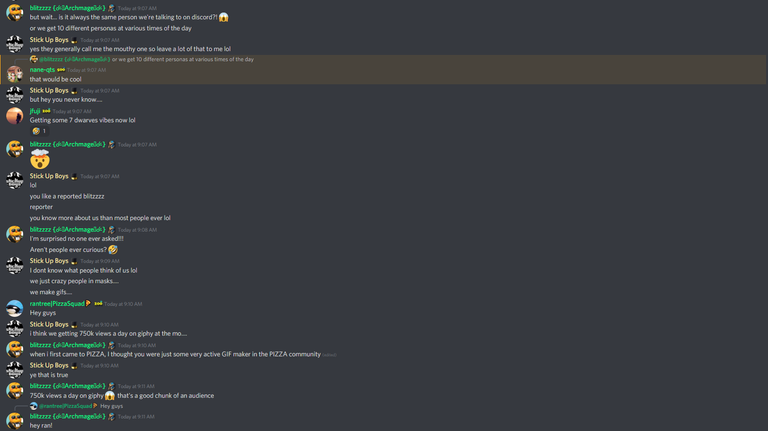 Surprisingly, they don't stream anywhere on Twitch, even though I see them popping into all the various RisingStar streams all the time.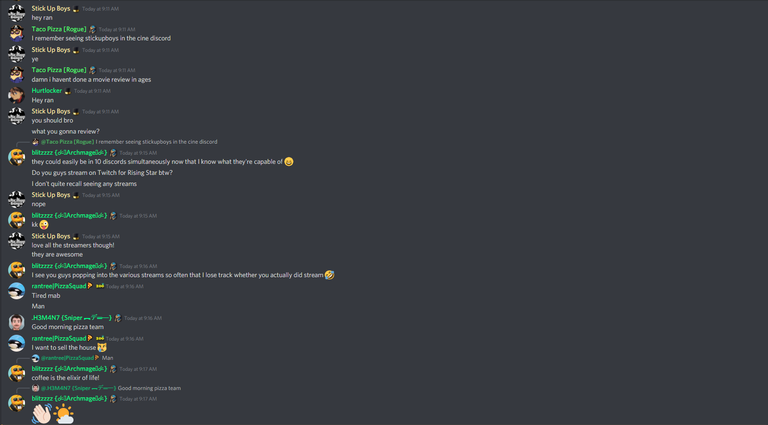 Well, my PIZZA Coffee pantry mate @h3m4n7 just entered the chat and got a quick update on the mystery of Stickupboys.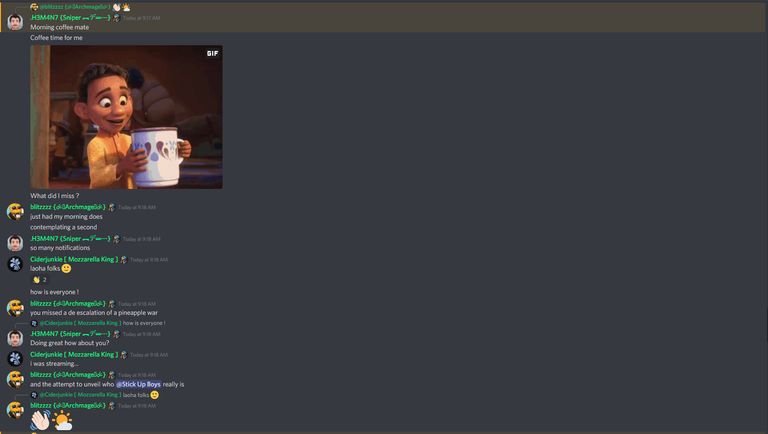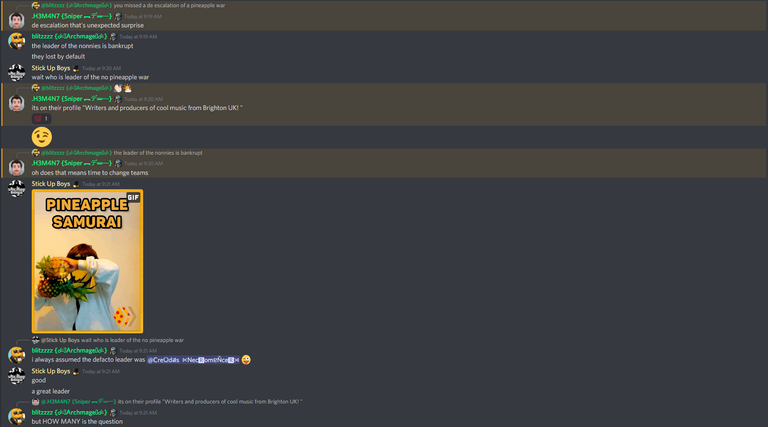 But as he adds his own investigative observations into the equation, our mysterious enigmatic Stickupboys make their getaway! 🤣🤣🤣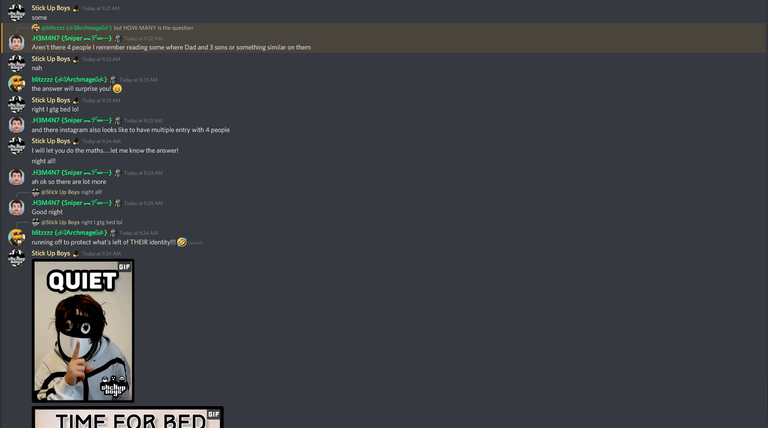 ---
Well, we're no closer to solving the mystery of the Stick Up Boys, but we definitely know a lot more about them now than before. 😉 One fine day, perhaps that full fledged documentary reveal will come to fruition. 📽️📺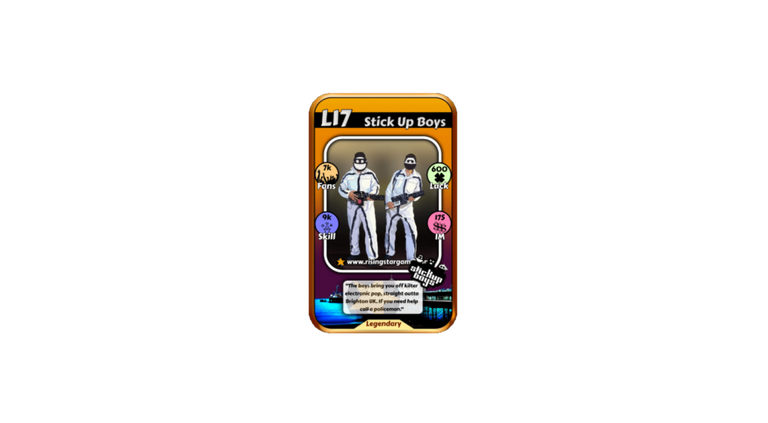 🎭All Good Things Must Come to an End🎭

That's it for this episode of my PIZZA news. These are momentous times in PIZZA with a lot of plans forthcoming this year. In fact, I'd say that work on PIZZA is going at a breakneck pace! So don't miss out and come join PIZZA early to reap the benefits. I truly believe this is a multi-bagger project with amazing potential! 🍕🍕🍕

✨✨✨Upcoming Events✨✨✨

Over at PIZZA DISCORD, there are always loads of planned Events lined up (and even impromptu ones). As always, for the absolute latest updates, please check in Pizza Discord.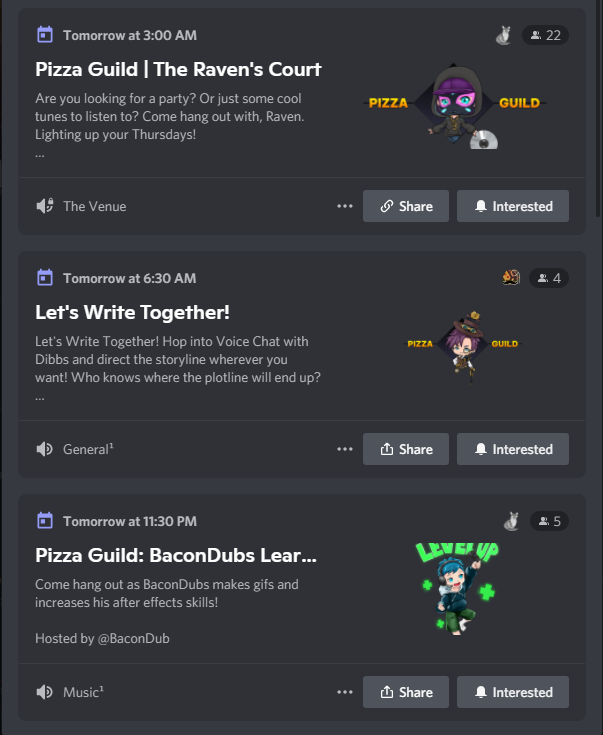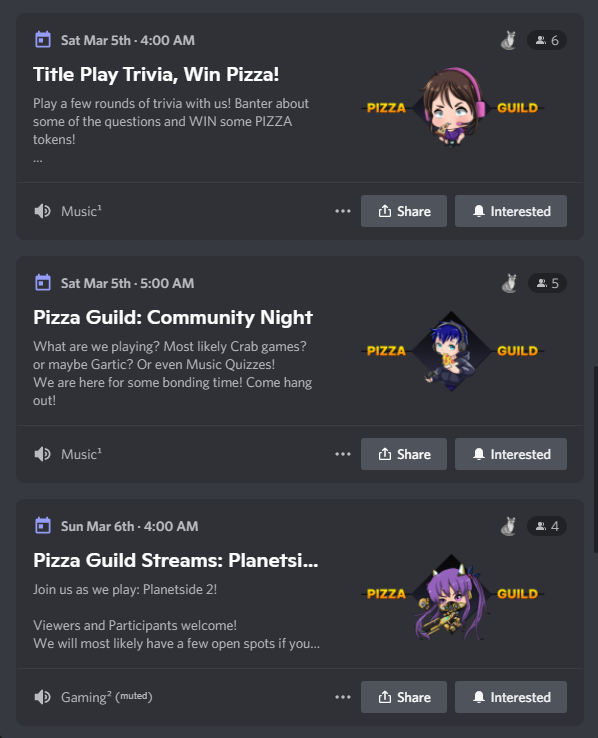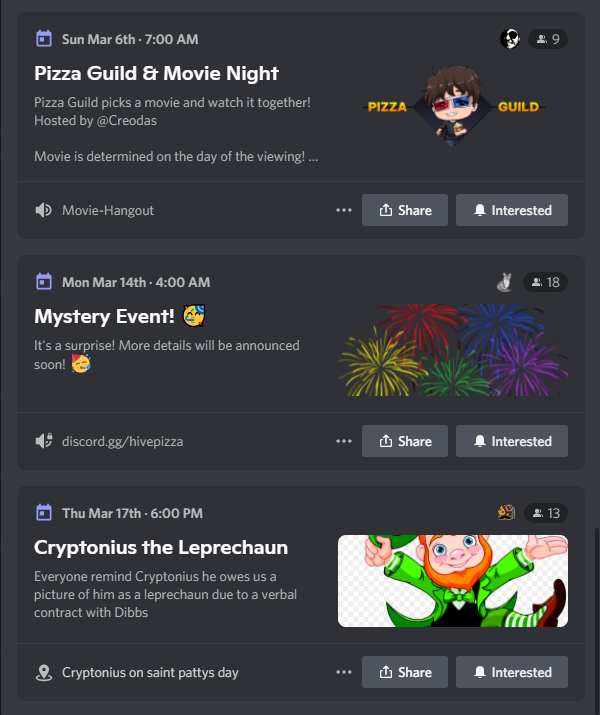 🎁🎁🎁Current Contests & Giveaways🎁🎁🎁

Alot of FREE prizes up for grabs at the moment too! Don't miss out! 🎁🎁🎁💰💰💰 What are you waiting for? It's all here in the PIZZA DISCORD.

🤑💰🍕Added Bonus of PIZZA Token🤑💰🍕
I will use my staked 🍕PIZZA🍕 to share a slice of 🍕PIZZA🍕 with anyone in the comments who also FOLLOWS & REBLOGS my post in the interests of spreading the Word of Pizza 🤣🤣🤣
Just let me know if you've done that so I can double check and ensure I set aside some Resource Credits to reply back on your comments 👍
Any fellow 🍕PIZZA🍕 connoisseurs who !PIZZA me will also receive 🍕PIZZA🍕 back from me. 😊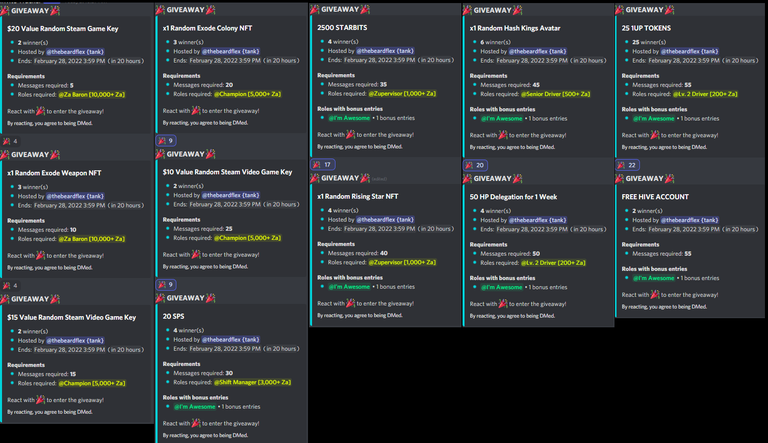 🏁🍕That Rounds It Up🍕🏁

PIZZA is an active gaming and creative arts crypto community on the HIVE blockchain. Popular games on HIVE like SPLINTERLANDS, RISING STAR, EXODE, HASHKINGS have their own PIZZA communities here.

Don't miss out more events that are always being organised. Join the PIZZA DISCORD. Even if you aren't interested in the 💰🍕🎁GIVEAWAYS & AIRDROPS💰🍕🎁, there is a vibrant and friendly community there awaiting you.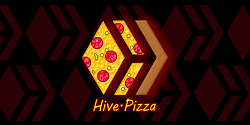 CLICK THIS LINK TO JOIN PIZZA DISCORD!!!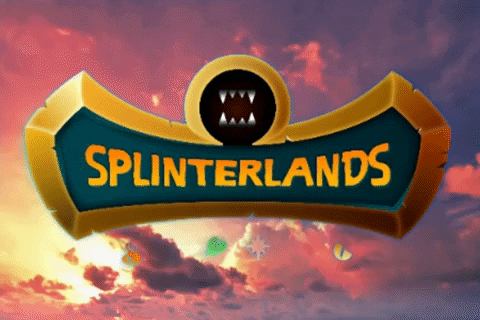 Here's to wishing everyone all the best for the upcoming week 🎉🍀.
To any new players who wish to explore the world of Splinterlands, do feel free to sign up with my REFERRAL LINK 😊.

---
---