New Year Countdown with the PIZZA gang!
---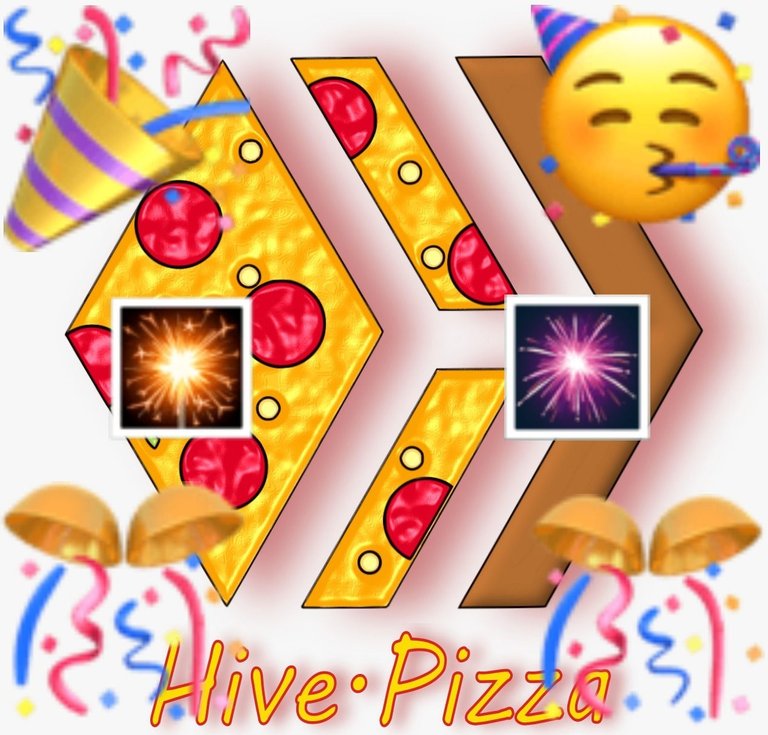 ---
I'm sure everybody is still in the holiday mood after Christmas 🎄 but don't forget there's still THE NEW YEAR to go! 🎉 I'm writing another post again so soon just so that all of my readers don't miss out again on any New Year festivities that'll take place in the PIZZA DISCORD.
---
💰🍕 AIRDROPS 💰🍕
Now, it's already the eve of the New Year, and waking up today, the PIZZA DISCORD was in a BUZZ! I cannot definitively say this is a result of the New Year celebrations, but already, $PIZZA tokens were being rained down all over throughout the day!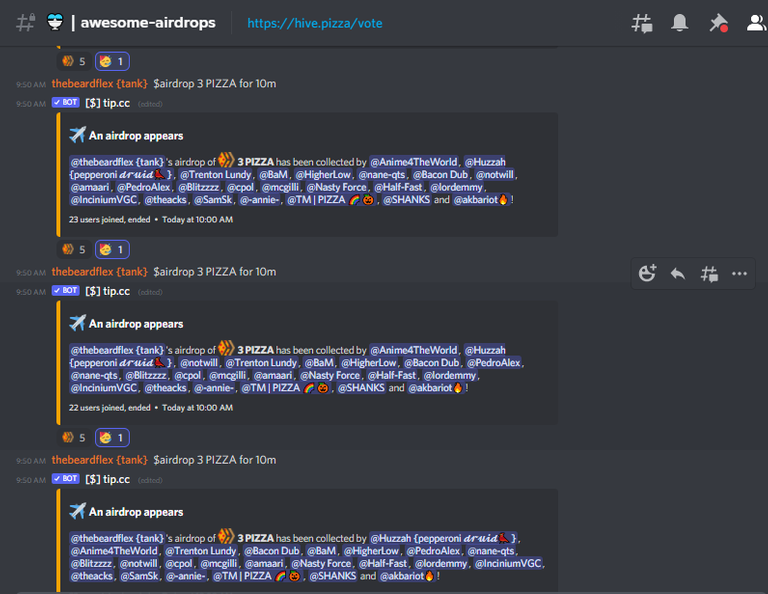 This was earlier on in the morning (my timezone of course), @thebeardflex carpetbombed nearly 20 such drops over the course of 10 minutes. 💰🍕💰🍕💰🍕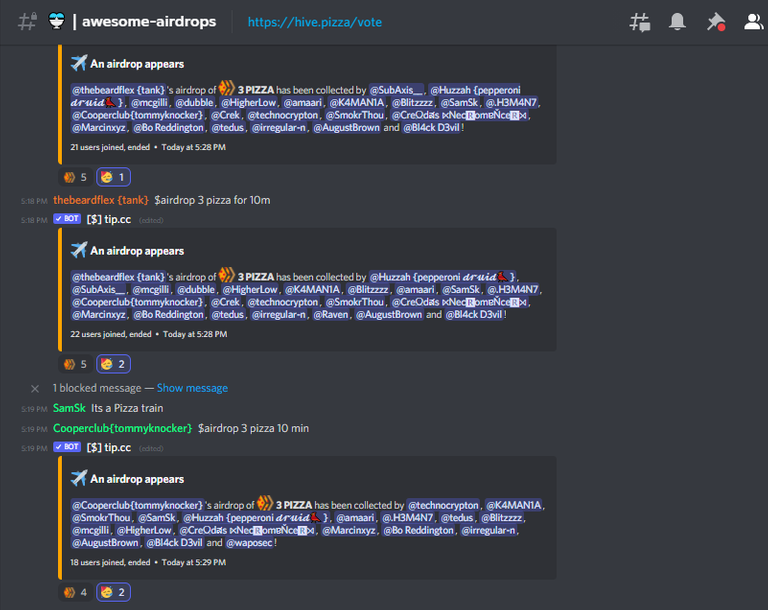 And then again in the late afternoon (once again my timezone of course), another bombing run of $PIZZA tokens raining down. And this time, even The Grand Baron of Pizza Cooperclub decided to join in the fun! I lost count of the amount of $PIZZA airdropped on everyone this time round.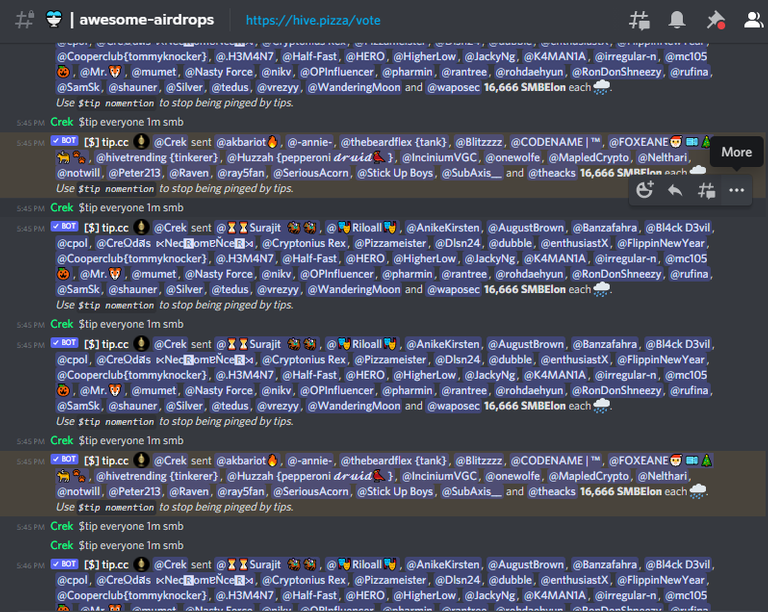 I think by now, even our other PIZZA DISCORD users decided to just rain whatever tokens they could on everyone in the channel. 🤣
The festive spirit can get really infectious indeed! 🎉🥳🎊
---
🎁🎁🎁Giveaway Contests🎁🎁🎁
After the numerous giveaway contests during Christmas, you'd think that'll be the end of it. But NO!!! 😱 THERE'S MORE! 😱
Once again, there're very generous gifts on offer, the list of prizes are as follows.
2 winners of Discord Nitro Classic
3 winners of x1 Columbian Gold Hash Kings Seed
4 winners of 25 SPS
4 winners of 11,250 BUDS TOKENS
Some are for the different tiers of Pizza stakers but there're those for non-Pizza holders as well! All you got to do is to come into PIZZA DISCORD and make some conversation, enjoy yourself and join in the games!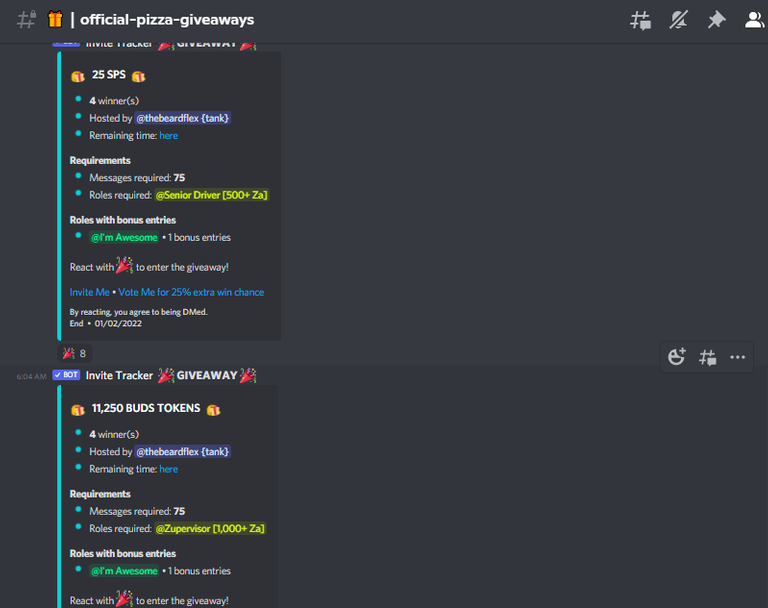 ---
🎉🥳🎊New Year's Events🎉🥳🎊
As always, there're still plenty of events planned even if you miss out on anything. More games and contests to win prizes!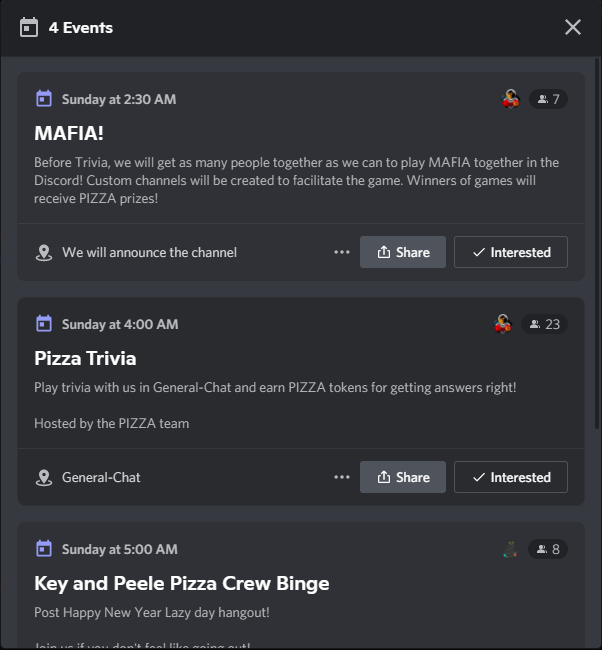 ---
So don't miss out again. Join the PIZZA DISCORD. Even if you aren't interested in the giveaways, there is a vibrant and friendly community there awaiting you.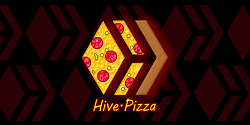 ---
---
---