PIZZA Art Stream with Huzzah 🍕👩🏻‍🎨🎨🖼️🍕 Is today the homestretch for the Legend of Norse Wolves Sköll and Hati? 🐺🌞🐺🌛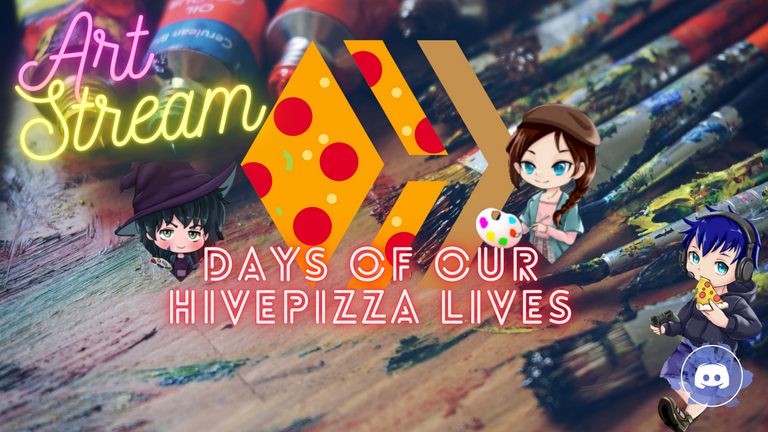 I'm ALMOST catching up to my backlog of daily PIZZA events since I had to take a break (from writing) over the weekend! In fact, we're now going to cover @huzzah's weekly LIVE Art Stream 👩🏻‍🎨🎨🖼️ which just took place during the midweek 😱🤯! Perhaps it's not as huge of a backlog as I thought after all 😜🤣.
For the past 3 weeks, we've seen @huzzah diligently attempting to work her way past her greatest nemesis yet - Sköll and Hati, the mythological wolves chasing the Sun and the Moon! 🐺🌞🐺🌛
I do think that after her breakthrough last week, we're in the homestretch now.
As always, the audience can just sit back and relax amidst the soothing background Lo-fi music in her stream. 🍕🎼🎵🎶🍕
---
But before I head on to the event coverage, here's some new announcements from PIZZA this week in case any of you have missed it.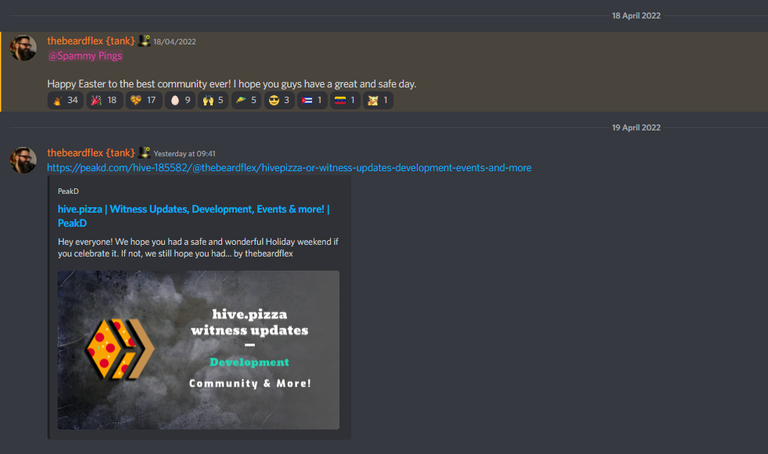 Happy Easter this past Sunday!!! 🐰🥚🥳

We've also got a new installment of the regular Hive.Pizza Official Update Post! CLICK this LINK to read it in full. 😜 Please consider supporting pizza.witness if you believe in PIZZA 😊🍕. Each person has 30 votes, it costs you nothing, and you can cast your votes here at https://peakd.com/me/witnesses ✅
---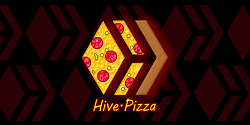 CLICK THIS LINK TO JOIN PIZZA DISCORD!!!
Never fear! Catch up on what you've missed with my brief (and hopefully entertaining) updates on the ins and outs of the PIZZA DISCORD🎉🥳🎊
As a BIG FAN of 🍕PIZZA🍕, I always suggest joining PIZZA DISCORD if you need a quick pickmeup. 👍 It's a friendly and helpful community with regular EVENTS, AIRDROPS of various crypto tokens, discussions of several GAMES on HIVE (Splinterlands, Rising Star, HashKings, Exode...), MUSIC, ART, and even bits of FINANCE ... well I think you get the idea 😄


🎨👩🏻‍🎨🖼️Master Painter Huzzah in action🎨👩🏻‍🎨🖼️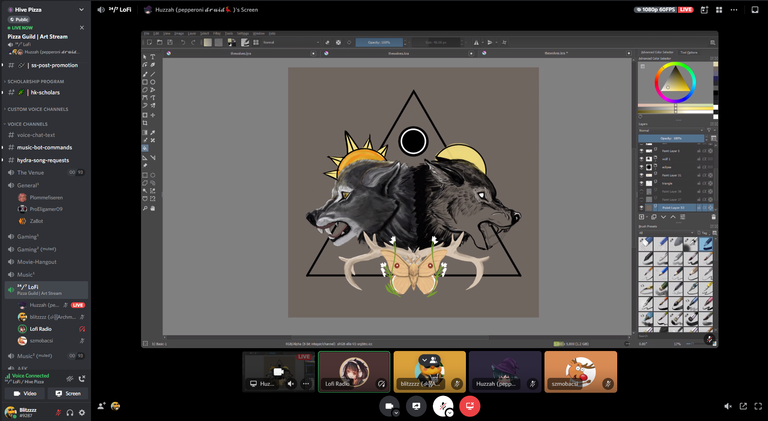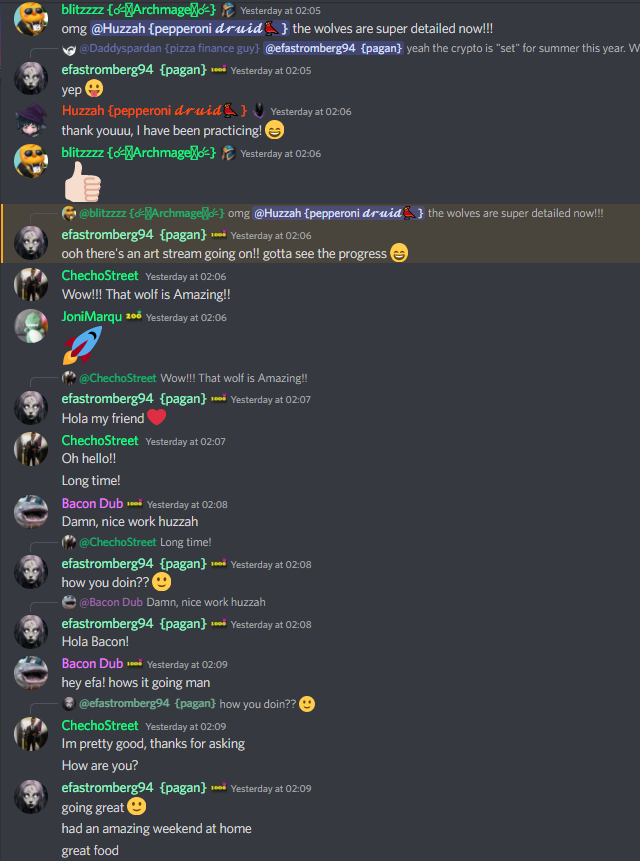 No usual announcement about the start of the stream 🤔, odd, but I'd been looking forward to the completion of the wolves and was paying close attention to the Art Stream's sneaky start 😜.
Seemed like it was only myself and @szmobacsi who were camping out in the LoFi channel waiting for Huzzah!
Wow! @huzzah has been really making some serious progress here.
@efastromberg94 @chechostreet @jonimarqu @bacon-dub took notice soon enough too!
The painting is REALLY a lot more detailed and fleshed out from where it ended the previous week! 😱🤯👍🏻
---
The conversation soon wandered into Easter dinner territory in Sweden. I'll definitely go with @wanderingmoon's choices of cooking roasted beef and pulled pork anytime! As for the "weird ass fermented fish" as @bacon-dub so nicely put it, all I can say is that @efastromberg94's solution of "opening the can under running water to deal with the smell" does not sound very convincing at all 🤣. 🐟🐟🐟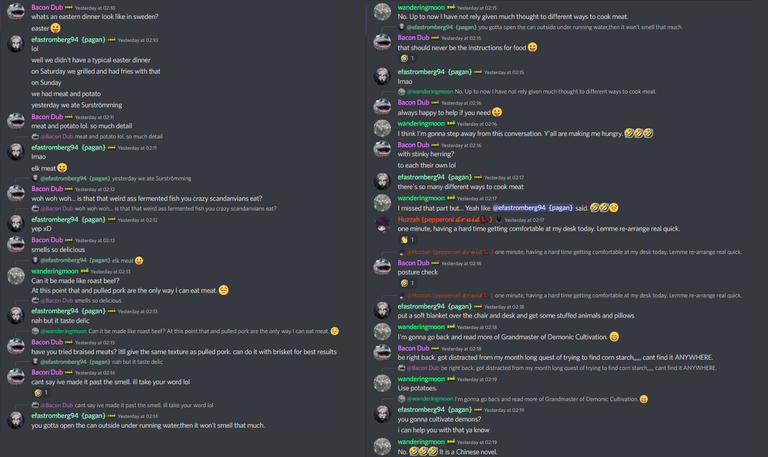 ---
@definethedollar was trying to answer some questions about ActiFit and the AFIT token on HIVE. But all anyone noticed was his rather outsized assets 😜🤑 for both HIVE and AFIT.
On the plus side, I now a wee bit more about all those actifit posts i see around in HIVE. I'm not too sure I'll take part in it though. 😄 I like to just get my daily activities in without having to think about anything else. 🏃🏻🏃🏻🏃🏻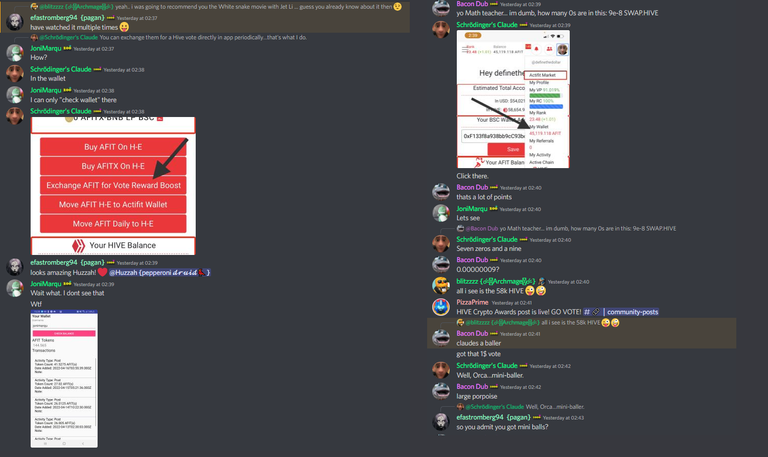 ---
3 hours in and @huzzah is ready to call it a day! It had been mostly "FURRY BUSINESS" 😉 and Huzzah didn't want her viewers to be absorbed in it's monotony 🤣.
We also had @nane-qts and @gwajnberg making an appearance near the end! 😁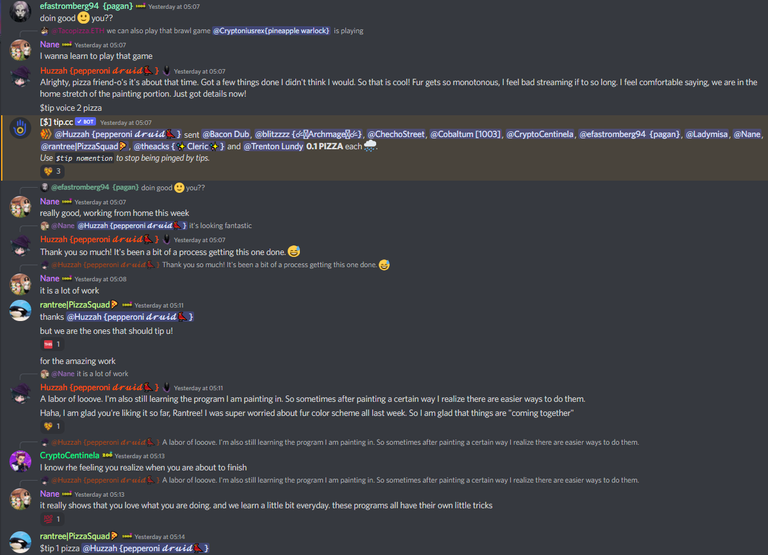 A generous gesture from both @gwajnberg and @thaddeusprime with their tips to Huzzah (who promptly gave it away later on 🤣).
Seems like the spirit of Bob Ross was channeling through Huzzah at some points today too! 👻👻👻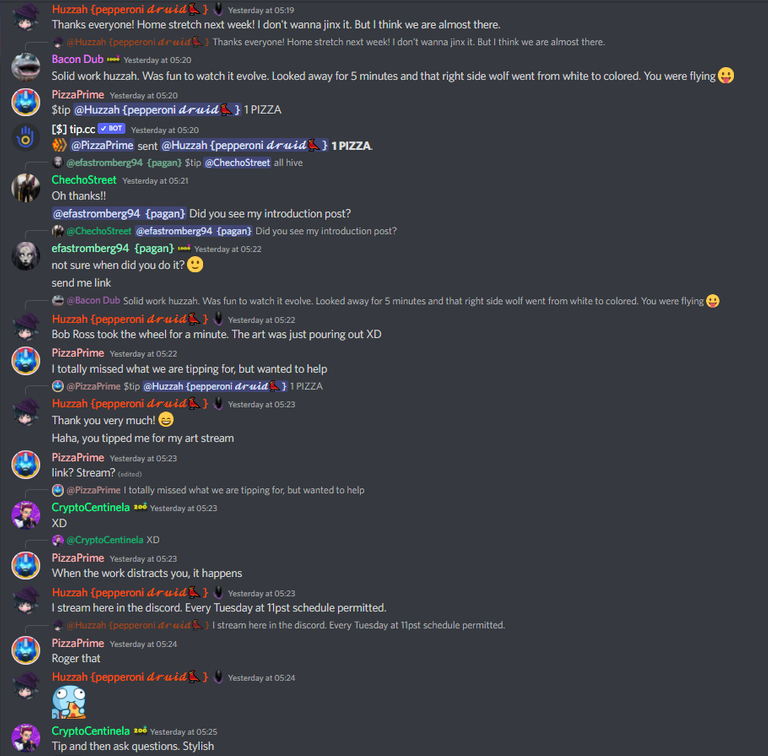 🎨👩🏻‍🎨🖼️Picture Progression Shots🎨👩🏻‍🎨🖼️

Just a few selected screenshots I took of the drawings during semi regular intervals during the event.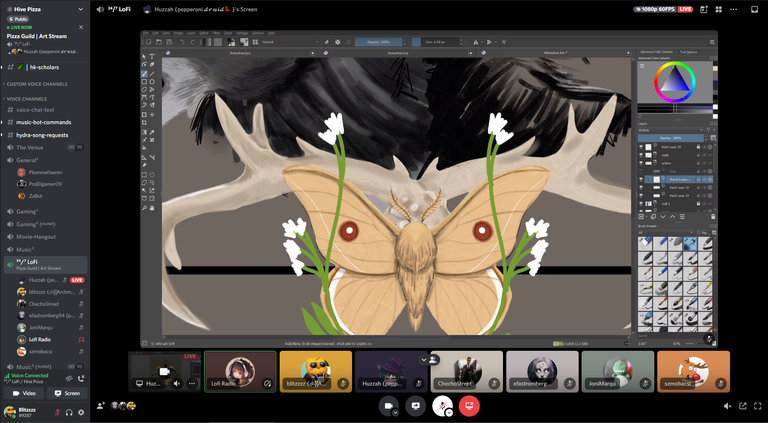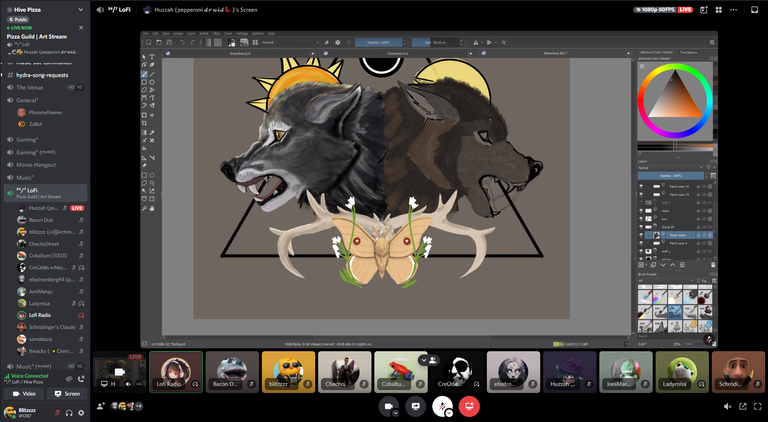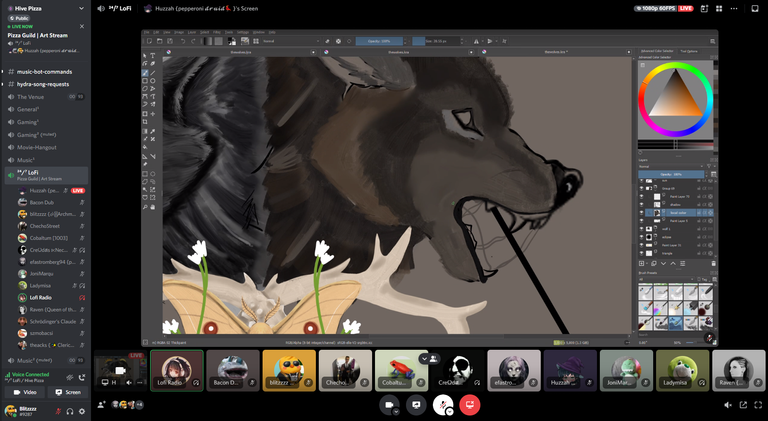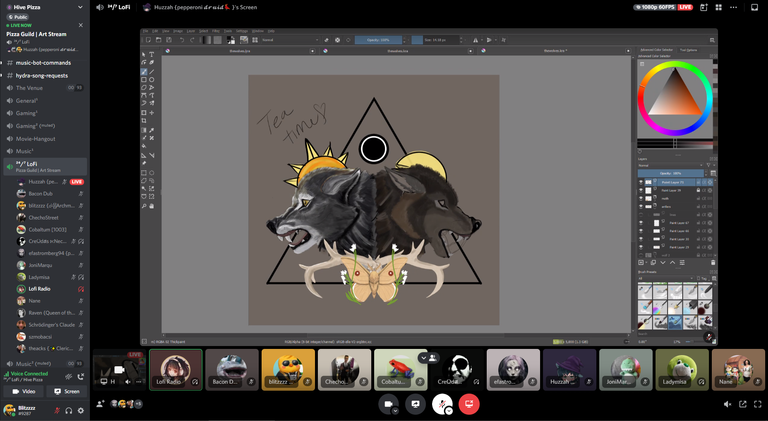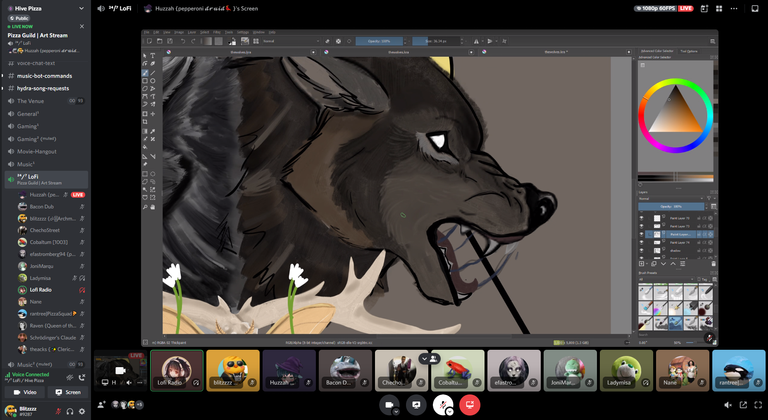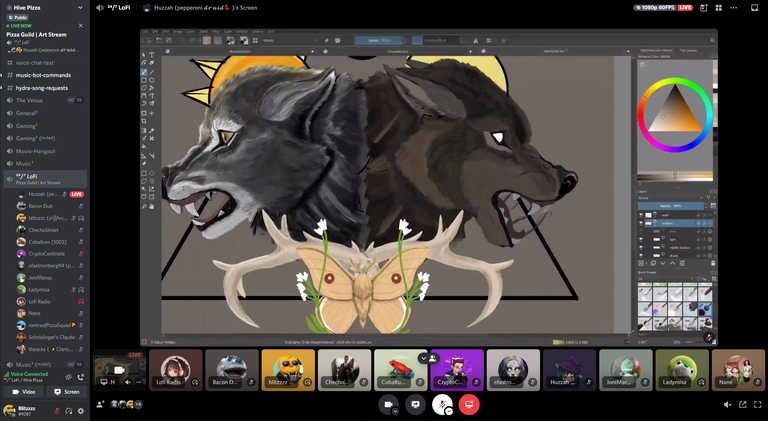 🎭All Good Things Must Come to an End🎭

That's it for this episode of my PIZZA news. These are momentous times in PIZZA with a lot of plans forthcoming this year. In fact, I'd say that work on PIZZA is going at a breakneck pace! So don't miss out and come join PIZZA early to reap the benefits. I truly believe this is a multi-bagger project with amazing potential! 🍕🍕🍕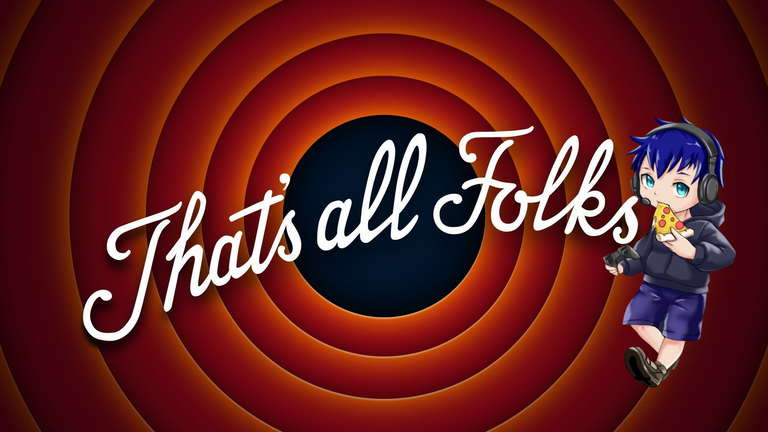 ✨✨✨This Week's Events✨✨✨


Over at PIZZA DISCORD, there are always loads of planned Events lined up (and even impromptu ones). The events listed here are localized to my Time Zone GMT +8. For the absolute latest updates, please check in the Pizza Discord.

---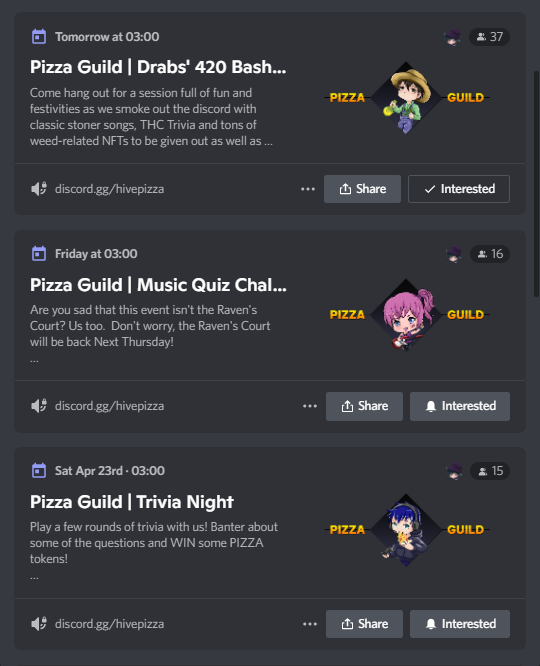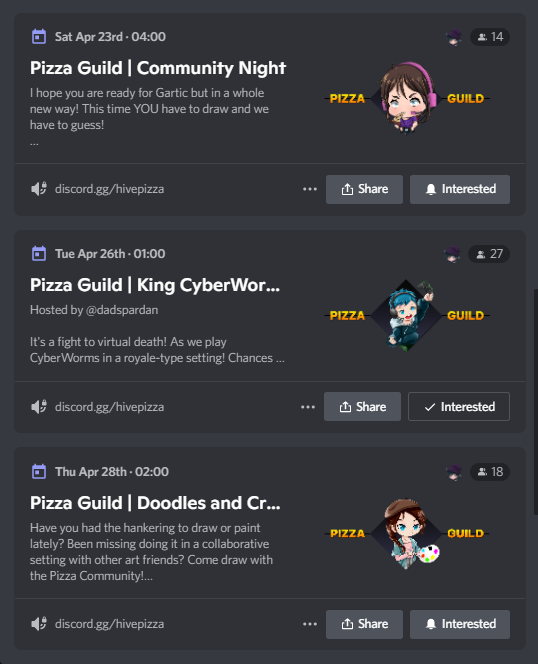 ---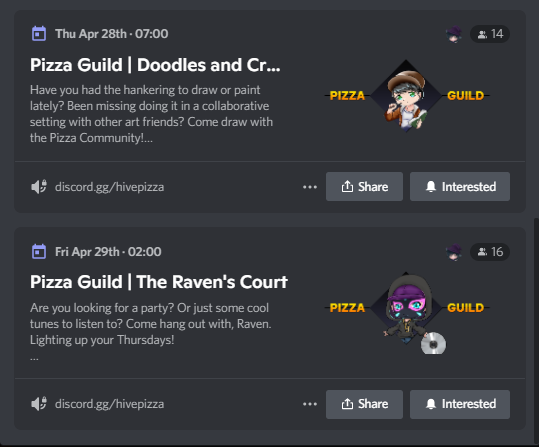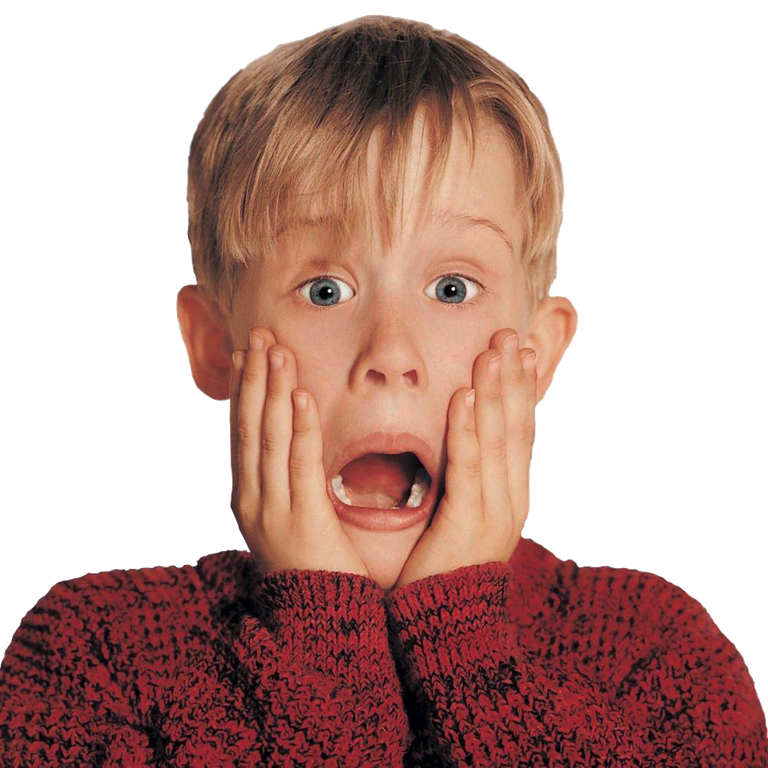 ---

🎁🎁🎁This Week's Contests & Giveaways🎁🎁🎁


A lot of FREE prizes up for grabs at the moment too! Don't miss out! 🎁🎁🎁💰💰💰 What are you waiting for? It's all here in the PIZZA DISCORD.
🤑💰🍕Added Bonus of PIZZA Token🤑💰🍕
-I will use my staked 🍕PIZZA🍕 to share a slice of 🍕PIZZA🍕 with anyone in the comments who also FOLLOWS & REBLOGS my post in the interests of spreading the Word of Pizza 🤣🤣🤣
-Just let me know if you've done that so I can double check and ensure I set aside some Resource Credits to reply back on your comments 👍
-Any fellow 🍕PIZZA🍕 connoisseurs who !PIZZA me will also receive 🍕PIZZA🍕 back from me. 😊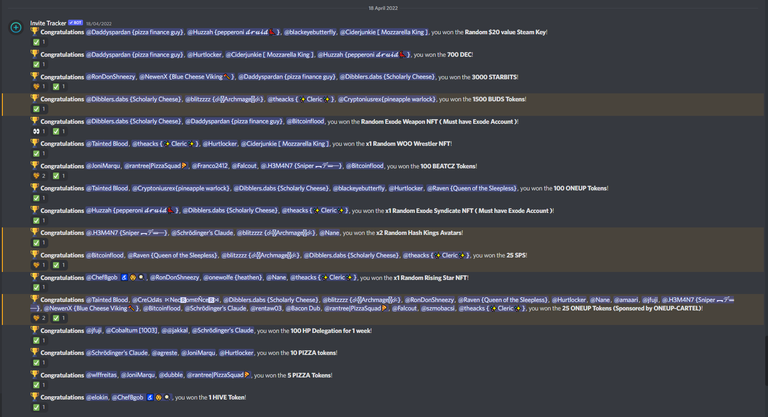 PIZZA is an active gaming and creative arts crypto community on the HIVE blockchain. Popular games on HIVE like SPLINTERLANDS, RISING STAR, EXODE, HASHKINGS, WOO, BANG!DEFENSE have their own PIZZA communities here.



Don't miss out more events that are always being organised. Join the PIZZA DISCORD. Even if you aren't interested in the 💰🍕🎁GIVEAWAYS & AIRDROPS💰🍕🎁, there is a vibrant and friendly community there awaiting you.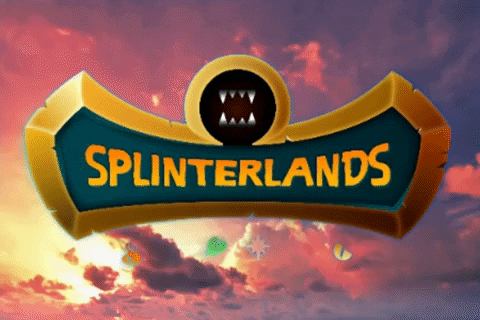 Here's to wishing everyone all the best for the upcoming week 🎉🍀.
To any new players who wish to explore the world of Splinterlands, do feel free to sign up with my REFERRAL LINK 😊.


---
---