PIZZA Gaming plays DECEIT! 🍕🔪☠️🩸Whodunnit? Atmospheric horror game of Innocent Pizza blood being shed by hungry Terrors! 😇🧟‍♂️😇🧟‍♂️😇🧟‍♂️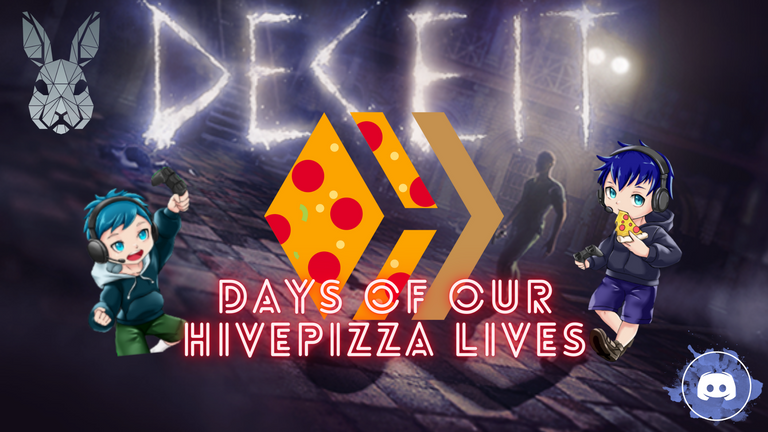 PIZZA members really love playing games. It has been quite the usual repertoire of games recently though, the usual suspects being Planetside and Among Us recently.
Today however, we have a new game to preview and that's DECEIT. I'll admit I had never heard of it before (not that I'm any authority on games) until today. It's always great to change up the games every once in a while, after all, variety is the spice of life! 😜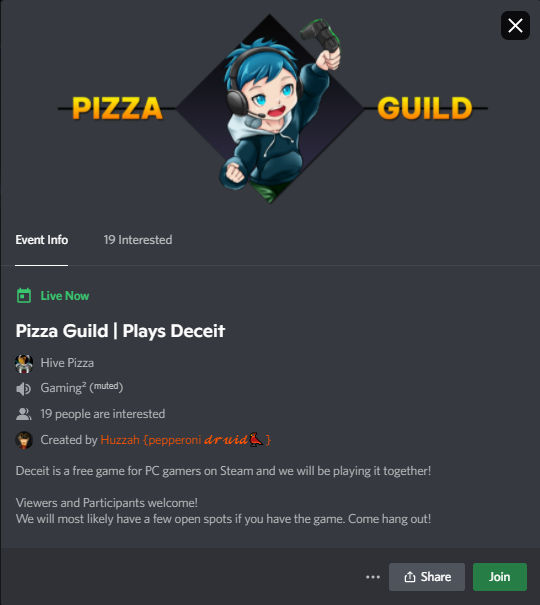 ---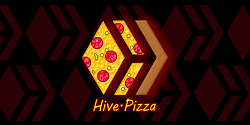 CLICK THIS LINK TO JOIN PIZZA DISCORD!!!
Never fear! Catch up on what you've missed with my brief (and hopefully entertaining) updates on the ins and outs of the PIZZA DISCORD🎉🥳🎊
As a BIG FAN of 🍕PIZZA🍕, I always suggest joining PIZZA DISCORD if you need a quick pickmeup. 👍 It's a friendly and helpful community with regular EVENTS, AIRDROPS of various crypto tokens, discussions of several GAMES on HIVE (Splinterlands, Rising Star, HashKings, Exode, WOO, BangDefense ...), MUSIC, ART, and even bits of FINANCE ... well I think you get the idea 😄


🔪☠️🩸DECEIT🔪☠️🩸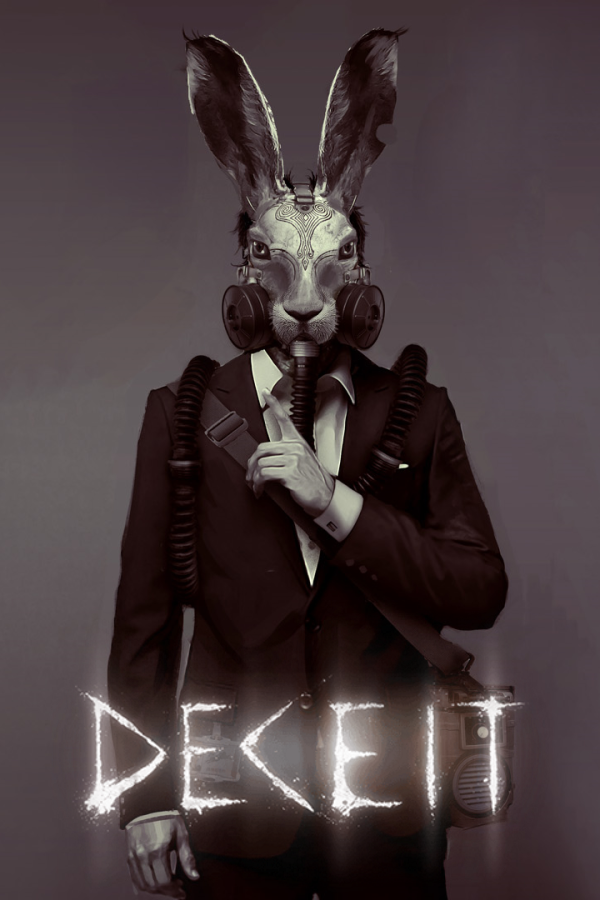 First off, a quick summary of Deceit. 📝📝📝
Deceit is a multiplayer first-person shooter which tests your instincts at trust and deception. The players wake up in unknown surroundings to the voice of the Game Master. Together with five other players, a third of whom are infected with a virus and tasked with killing off the other innocent players, players make their way across three zones as the infected tries to pick them off. 🔪☠️🩸
As an innocent, you'll come across items to help you survive as you try to escape. You will need to decide which are valuable, and whether to cooperate or compete with other players to get those items. Everyone's actions reveals more information on each other and which side they're likely to be on. 🔫🔫🔫
Innocents work together to gather weapons, secure objectives and vote out those they suspect of being one of the infected. However, the environment is setup to create conflict and sow doubt amongst the group. The infected will meanwhile be busy collecting blood whilst covering up their true intentions. 🔫🩸
At the end of every zone, a blackout period occurs, which allows the infected players to transform into their terror form and attack. This form allows them to kill innocents and makes them faster, stronger, with better vision- all so to kill the innocents more effectively! 👻👻👻
As you can see, Deceit combines a mix of fast paced action with strategy, peppered with a huge dose of psychological mind games to cast doubts on who is actually your ally or enemy. 🤯🤯🤯

😇🧟‍♂️ Who is innocent❓ Who is infected❓ 😇🧟‍♂️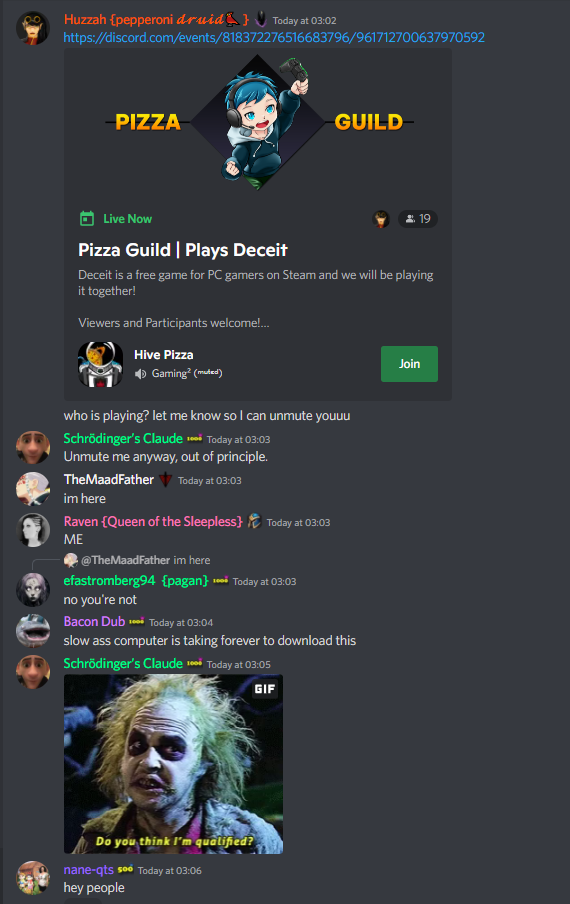 As always, it is of course @huzzah in charge of making the announcement to start 😄.
The game really makes use of the atmosphere to create that foreboding sense of distrust and fear. As you can see in several screenshots I've taken of the game, it's set in a dark environment, preying on your muted senses to throw you further off balance. The soundtrack for the music ingame is great too. Another important factor to induce the kind of doubt over who actually is your ally or enemy.
---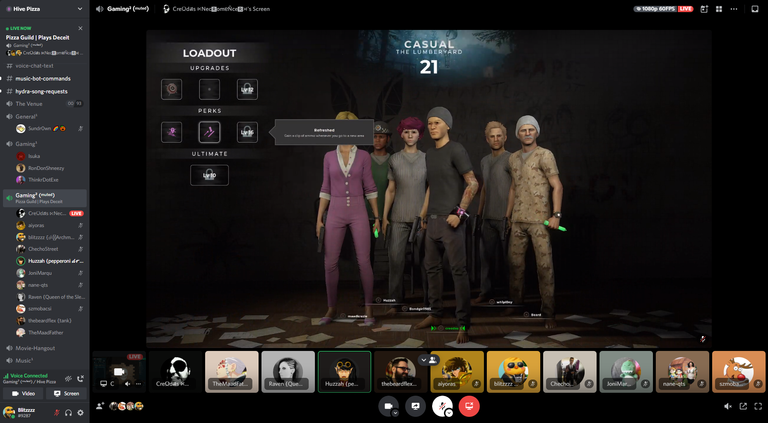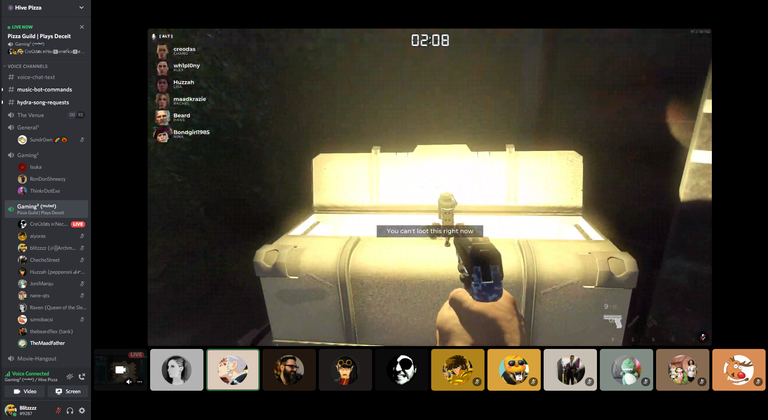 ---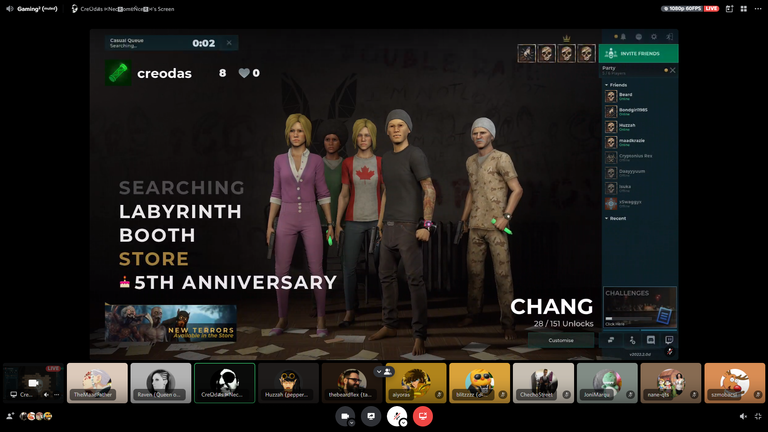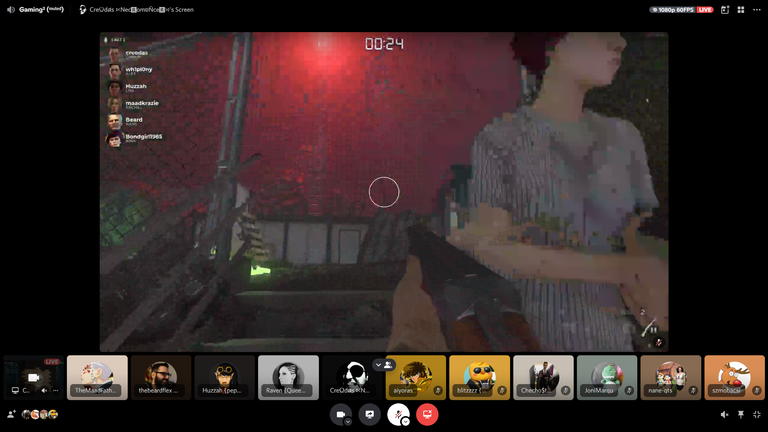 ---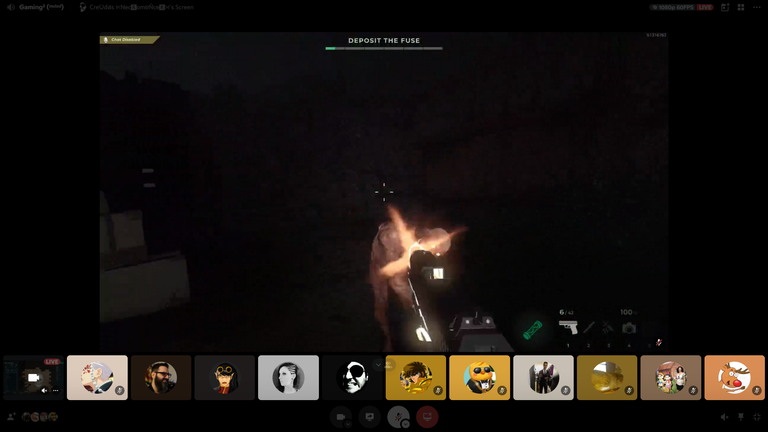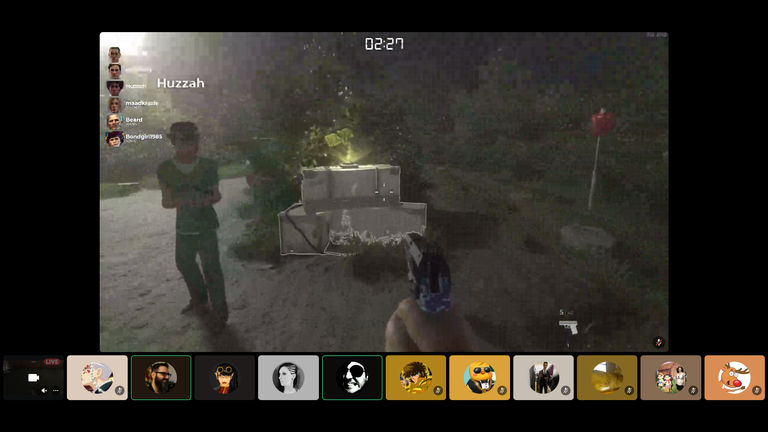 ---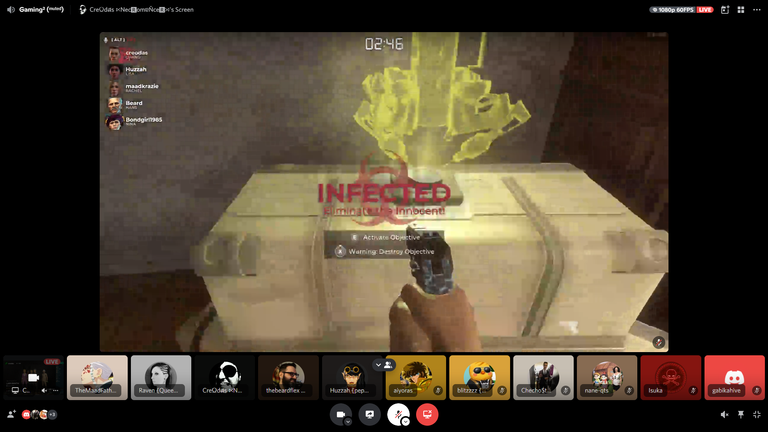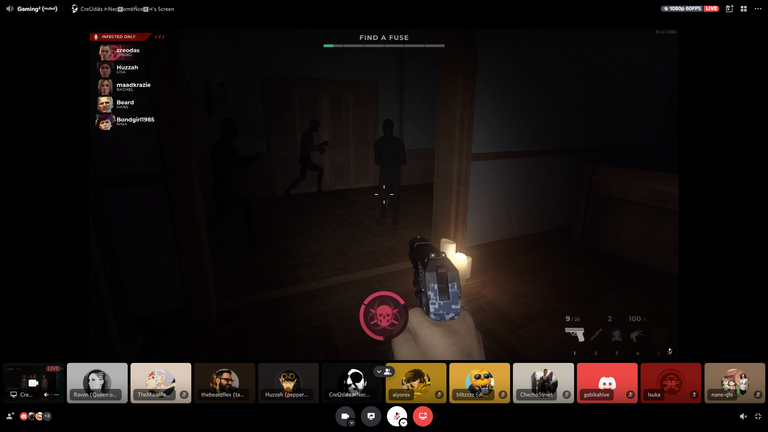 ---

🎭All Good Things Must Come to an End🎭

I really enjoyed (watching 🤣) PIZZA's first official game of Deceit. I'd say it's pretty similar to another game we've played recently - Among Us. This is however, the more "atmospheric" and action packed version of the whodunnit genre of games. I'll certainly join in when I finally upgrade my laptop to be able to run more intensive games 😂.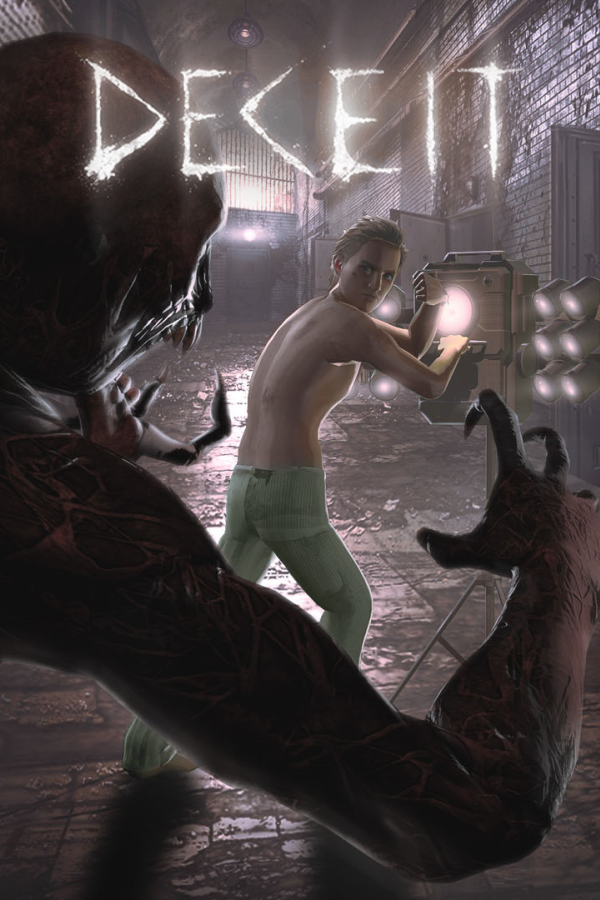 That's it for this episode of my PIZZA news. These are momentous times in PIZZA with a lot of plans forthcoming this year. In fact, I'd say that work on PIZZA is going at a breakneck pace! So don't miss out and come join PIZZA early to reap the benefits. I truly believe this is a multi-bagger project with amazing potential! 🍕🍕🍕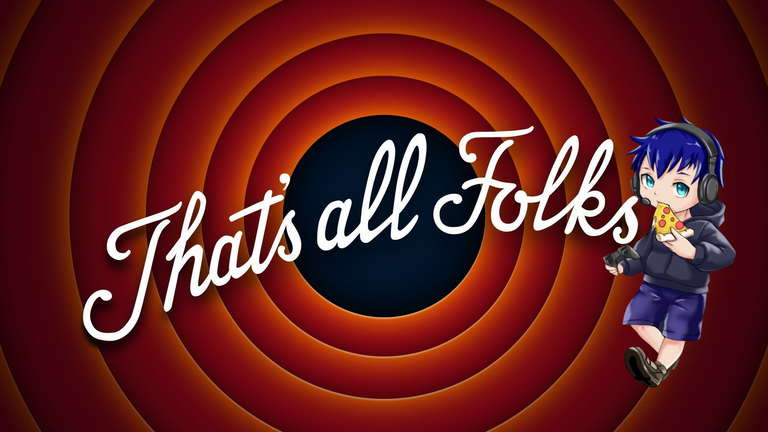 ✨✨✨This Week's Events✨✨✨


Over at PIZZA DISCORD, there are always loads of planned Events lined up (and even impromptu ones). The events listed here are localized to my Time Zone GMT +8. For the absolute latest updates, please check in the Pizza Discord.

---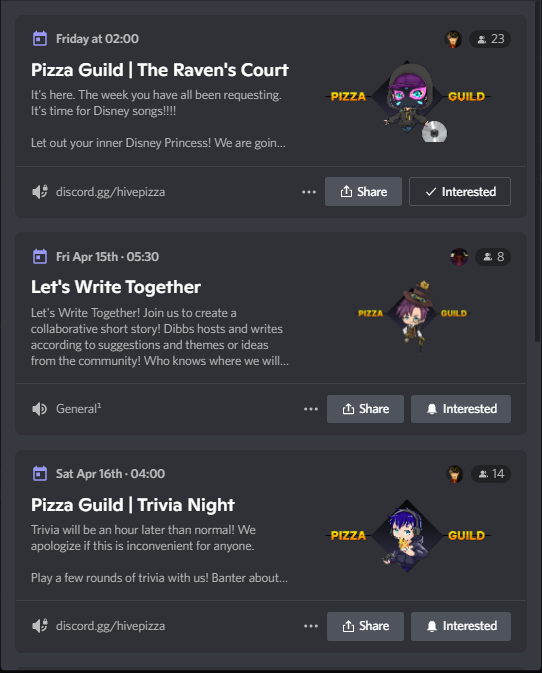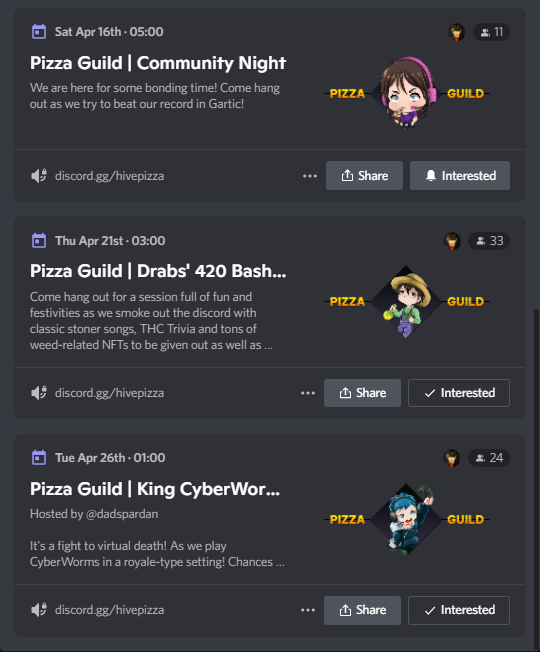 ---

🎁🎁🎁This Week's Contests & Giveaways🎁🎁🎁


A lot of FREE prizes up for grabs at the moment too! Don't miss out! 🎁🎁🎁💰💰💰 What are you waiting for? It's all here in the PIZZA DISCORD.
🤑💰🍕Added Bonus of PIZZA Token🤑💰🍕
-I will use my staked 🍕PIZZA🍕 to share a slice of 🍕PIZZA🍕 with anyone in the comments who also FOLLOWS & REBLOGS my post in the interests of spreading the Word of Pizza 🤣🤣🤣
-Just let me know if you've done that so I can double check and ensure I set aside some Resource Credits to reply back on your comments 👍
-Any fellow 🍕PIZZA🍕 connoisseurs who !PIZZA me will also receive 🍕PIZZA🍕 back from me. 😊



PIZZA is an active gaming and creative arts crypto community on the HIVE blockchain. Popular games on HIVE like SPLINTERLANDS, RISING STAR, EXODE, HASHKINGS, WOO, BANG!DEFENSE have their own PIZZA communities here.



Don't miss out more events that are always being organised. Join the PIZZA DISCORD. Even if you aren't interested in the 💰🍕🎁GIVEAWAYS & AIRDROPS💰🍕🎁, there is a vibrant and friendly community there awaiting you.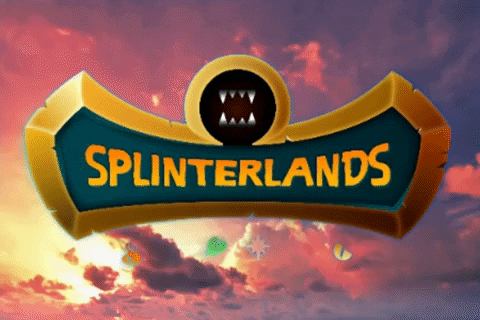 Here's to wishing everyone all the best for the upcoming week 🎉🍀.
To any new players who wish to explore the world of Splinterlands, do feel free to sign up with my REFERRAL LINK 😊.


---
---