Pizza in The Raven's Court 🍕🧙🏻‍♀️🐦 Join Raven in her weekly Music Show🎙️🎼🎵🎶 Get spooked with HORROR Night 👻🎃👻🎃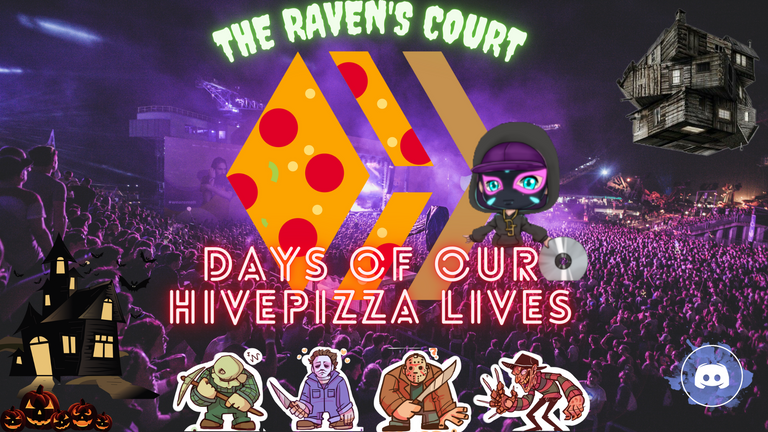 Queen of the Sleepless, The Raven Queen, Legendary Rising Star OG Card, Musician Extraordinaire - RAVEN!!! aka @ravenmus1c is back again with her weekly radio show this week!
If you've noticed PIZZA's movie nights, a recurring theme in the choices voted on is Horror. So who better to present a horror themed curated radio session today than our very own Raven! 👻🎃👻🎃👻🎃
As is a recurring theme this past week though, Daylight Savings once again wrecked havoc on event scheduling, with Pizza's international audience getting confused by the changes in timing. It'll probably be awhile before everyone gets used to it again. 🌞⏰⌛
---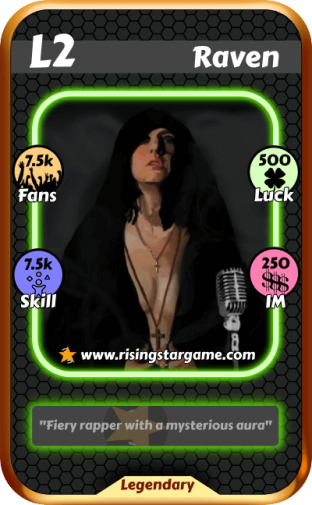 ---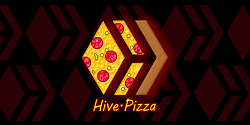 CLICK THIS LINK TO JOIN PIZZA DISCORD!!!
Never fear! Catch up on what you've missed with my brief (and hopefully entertaining) updates on the ins and outs of the PIZZA DISCORD🎉🥳🎊
As a BIG FAN of 🍕PIZZA🍕, I always suggest joining PIZZA DISCORD if you need a quick pickmeup. 👍 It's a friendly and helpful community with regular EVENTS, AIRDROPS of various crypto tokens, discussions of several GAMES on HIVE (Splinterlands, Rising Star, HashKings, Exode...), MUSIC, ART, and even bits of FINANCE ... well I think you get the idea 😄


🦗Cricket sounds🦗 Where's everybody❓🤷🏻‍♂️❓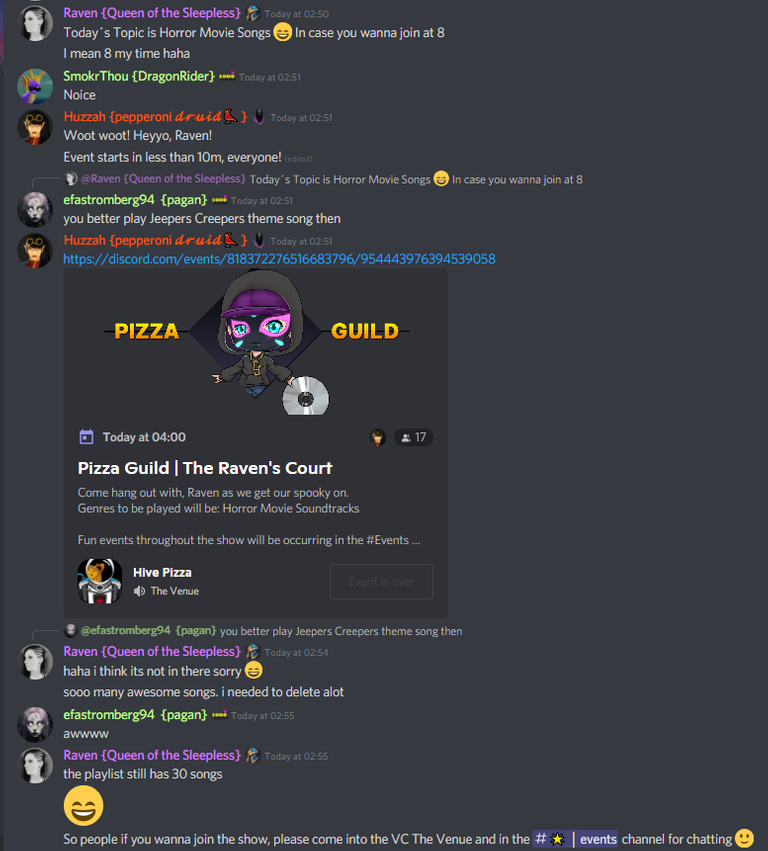 @ravenmus1c and @huzzah sounding the herald's cry to remind everyone of the event starting soon. Although, closer observation will show that it's actually more than an hour early 🤣.
It's definitely nobody's fault though. Trying to coordinate a schedule that'll best fit our entire PIZZA family spread across the world from the Americas, to Europe and Asia - that's a herculean task as it is in normal times. Add in Daylight Savings Timing into the mix and chaos ensues! 🌞⏰⌛🤯😱❗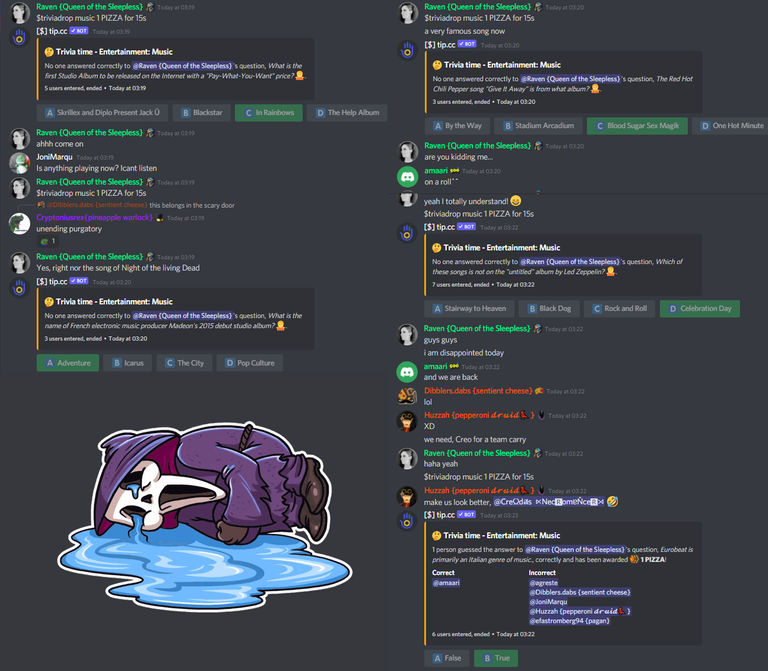 Something comical I realised when looking through the event logs in the discord history. 😏😜😈
Due to the significantly lower than usual numbers, a disproportionate number of "NO ONE ANSWERED CORRECTLY" outcomes for the music trivia questions 🤣🤣🤣!
Congrats to @amaari for being able to secure all the spoils of war to himself for one of those questions though 🥳💯.

🎙️🎼🎵🎶🔊The Show Goes On🎙️🎼🎵🎶🔊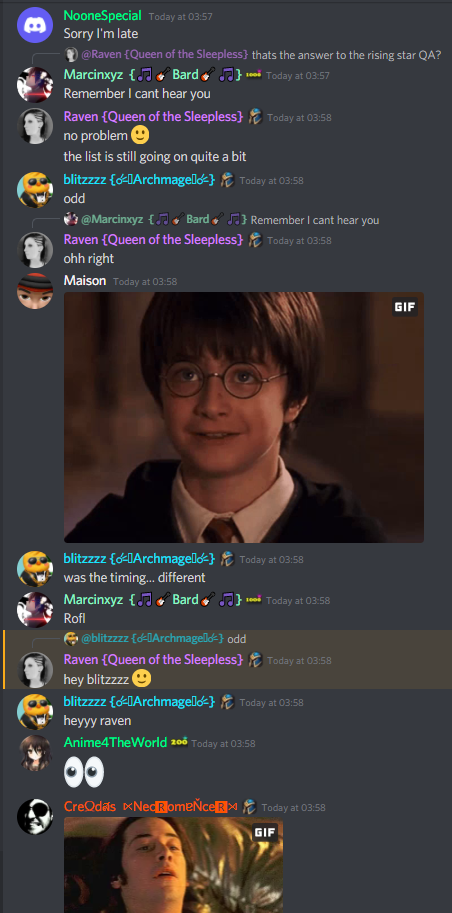 Well, I set an alarm to wake up extra early to catch the show 🤣 and found it rather odd when I first joined in. As did quite a few others, @noonespecialz thinking he was late.
Fortunately for us all, Raven's playlist was actually much longer than usual 🥳, such that the whole event actually stretched till what the original ending timing would have been!
HOORAY! 🥳🥳🥳 Still got my weekly portion of Raven's music this week after all. 🎙️🎼🎵🎶🔊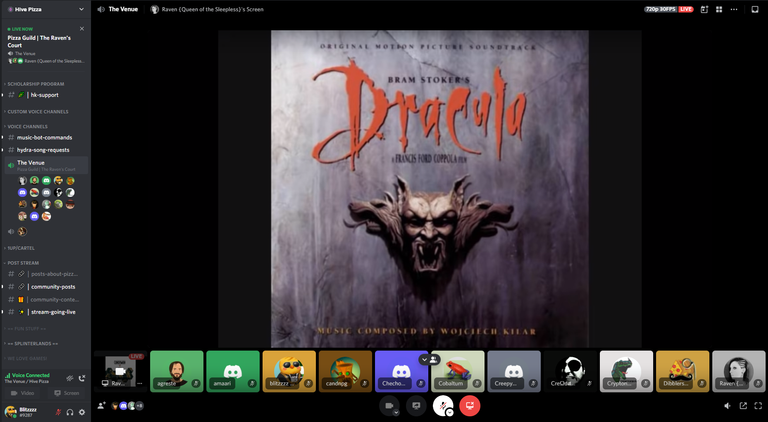 ---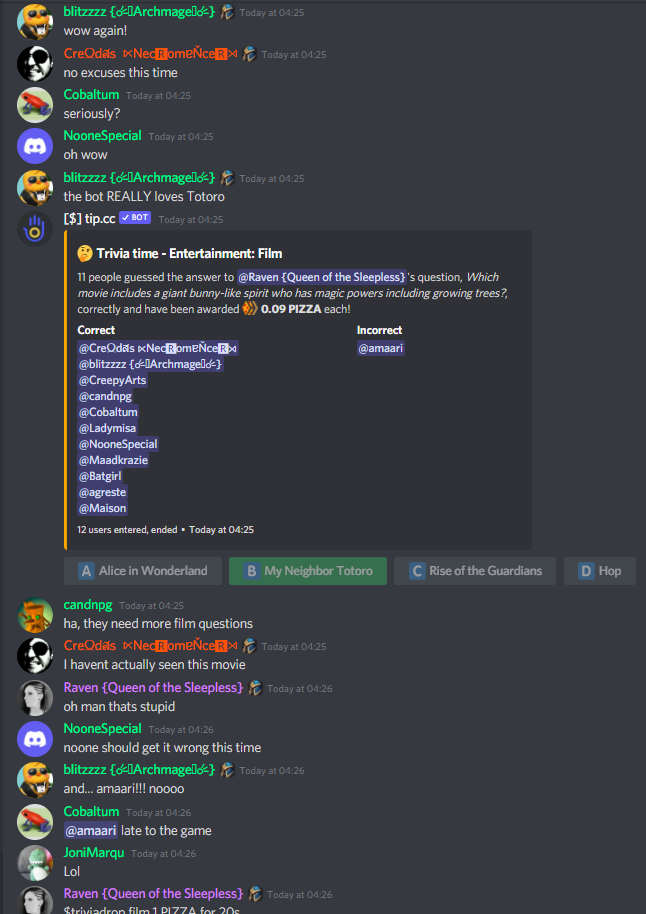 Just want to say, @amaari !!! You may have gotten a solo win earlier on, but this question came up 3 times in total tonight! 🤣🤣🤣
Totoro is really famous, and with the Trivia Bot somehow loving Studio Ghibli tonight... 😜🤣 I'm inclined to think you must really dislike Hayao Miyazaki 😉.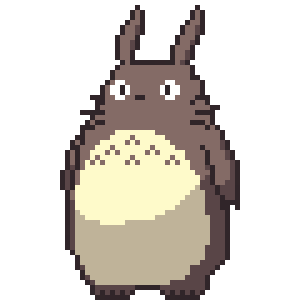 ---
A spin of the wheel for 3 lucky people who took each home a RisingStar card as a prize! 🃏🃏🃏🍀🍀🍀. And in case you're wondering @szmobacsi 😜, I did NOT win. 🤣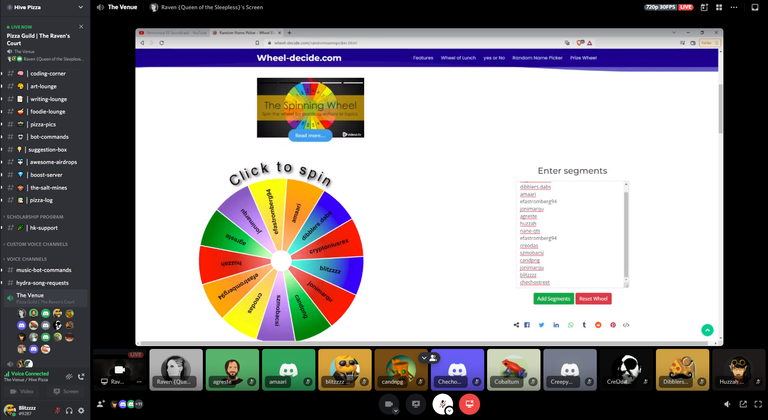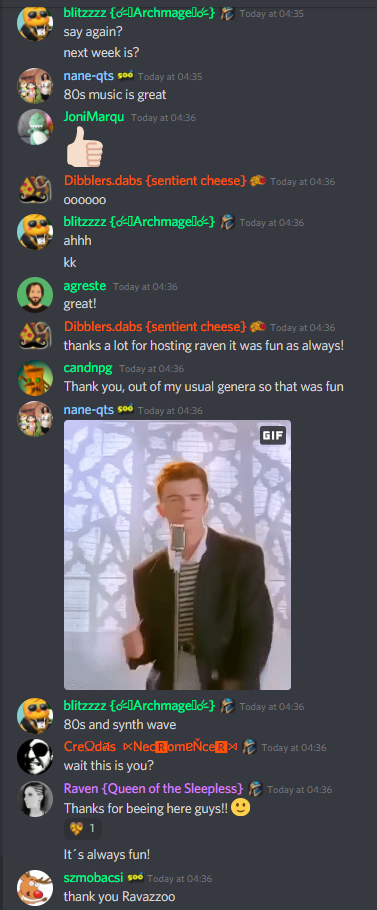 @drabs587 managed to catch ONE LAST SONG before we called it a night 😁. And this time, he was well and truly late. For once, it wasn't Daylight Saving's fault! 😉
Many Thanks to Raven for her immaculate selection of songs once again. ❤️❤️❤️
The theme for next week is the 80s. I'm going to love that- as will lots of you people too I'm sure 😏. We'll all be showing our age next week.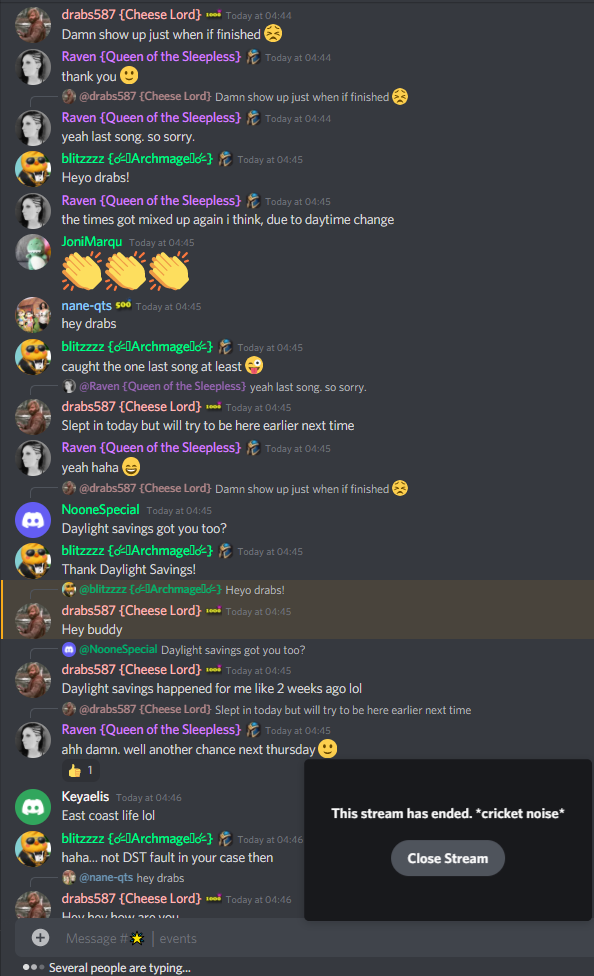 ---

🎭All Good Things Must Come to an End🎭

We ended off the night with Raven playing some of her songs from Panda Beats. I learned that she helped to found this label, which offers copyright free music for Twitch streamers and Youtubers. 😱👍🏻😱👍🏻😱👍🏻
The "BeaTraxx" songs under this label are those which are "Raven-made". 😉 Here's her SPOTIFY LINK to check out. You can also search for Panda Beats and BeaTraxx on Youtube and other platforms too. 🎼🎵🎶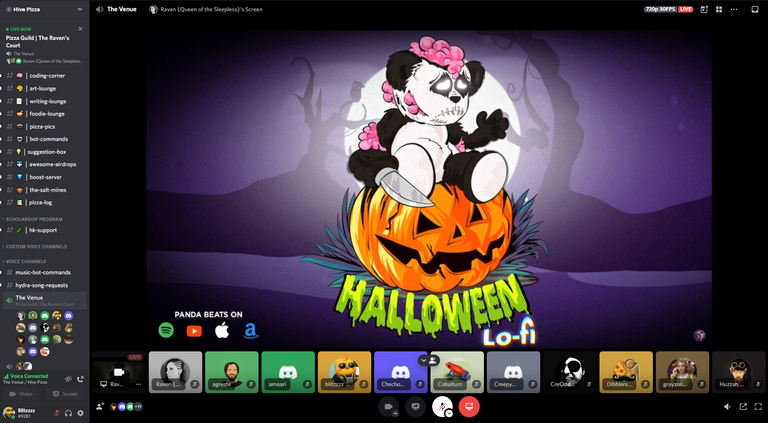 That's it for this episode of my PIZZA news. These are momentous times in PIZZA with a lot of plans forthcoming this year. In fact, I'd say that work on PIZZA is going at a breakneck pace! So don't miss out and come join PIZZA early to reap the benefits. I truly believe this is a multi-bagger project with amazing potential! 🍕🍕🍕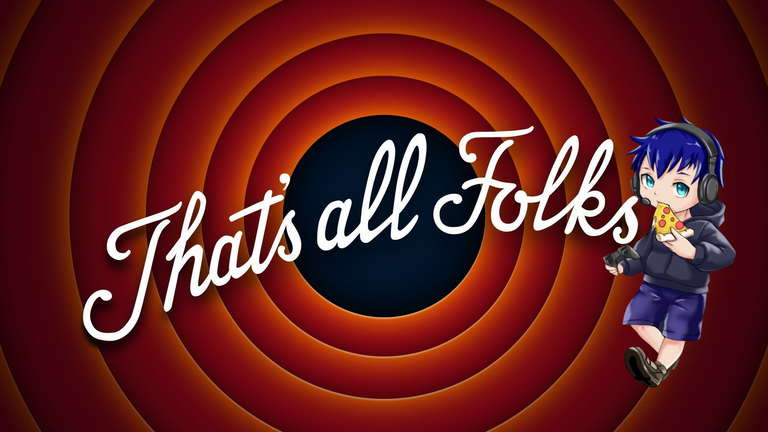 ✨✨✨This Week's Events✨✨✨


Over at PIZZA DISCORD, there are always loads of planned Events lined up (and even impromptu ones). The events listed here are localized to my Time Zone GMT +8. For the absolute latest updates, please check in the Pizza Discord.

---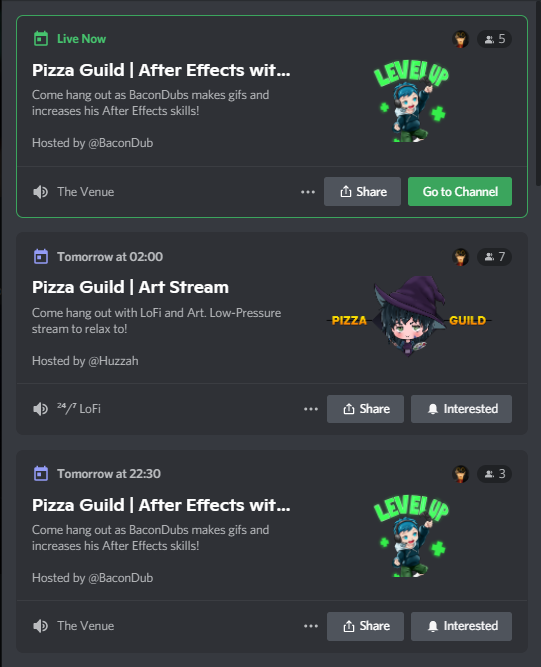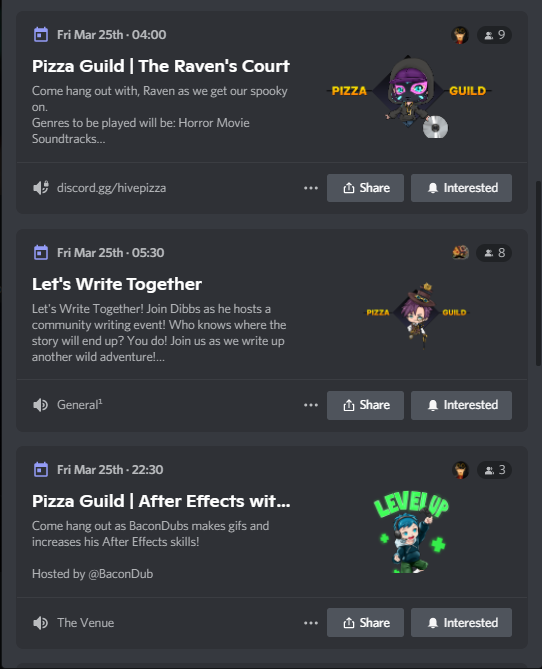 ---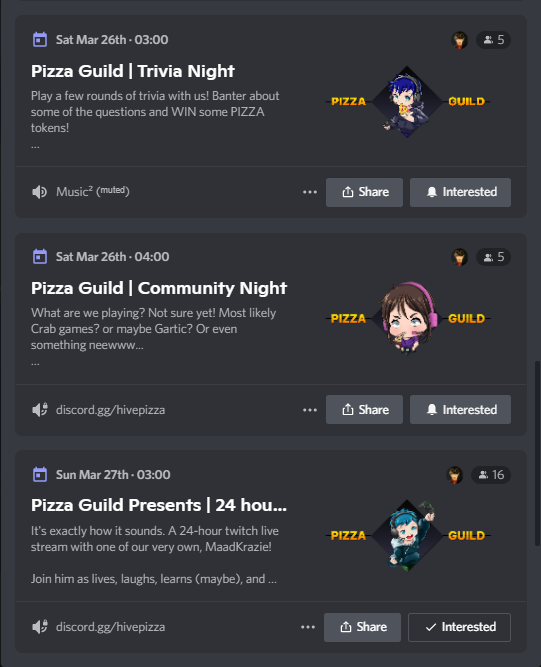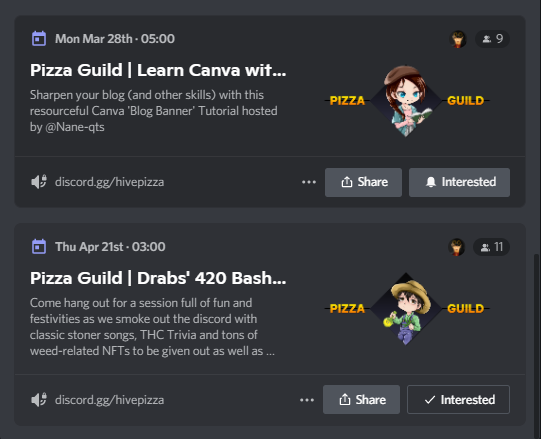 ---

🎁🎁🎁This Week's Contests & Giveaways🎁🎁🎁


A lot of FREE prizes up for grabs at the moment too! Don't miss out! 🎁🎁🎁💰💰💰 What are you waiting for? It's all here in the PIZZA DISCORD.
🤑💰🍕Added Bonus of PIZZA Token🤑💰🍕
-I will use my staked 🍕PIZZA🍕 to share a slice of 🍕PIZZA🍕 with anyone in the comments who also FOLLOWS & REBLOGS my post in the interests of spreading the Word of Pizza 🤣🤣🤣
-Just let me know if you've done that so I can double check and ensure I set aside some Resource Credits to reply back on your comments 👍
-Any fellow 🍕PIZZA🍕 connoisseurs who !PIZZA me will also receive 🍕PIZZA🍕 back from me. 😊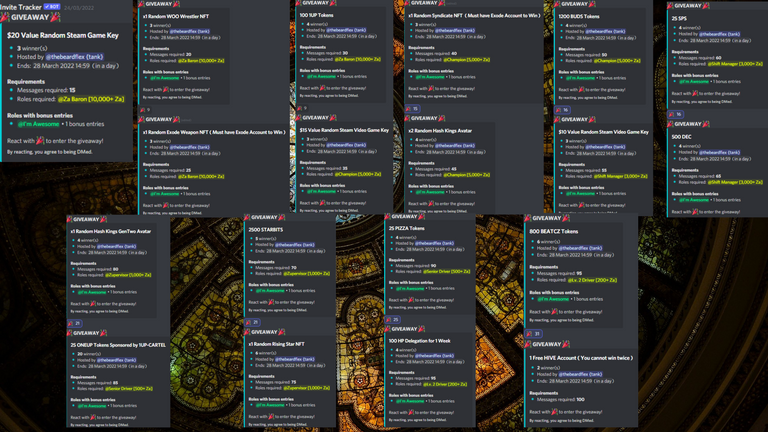 PIZZA is an active gaming and creative arts crypto community on the HIVE blockchain. Popular games on HIVE like SPLINTERLANDS, RISING STAR, EXODE, HASHKINGS have their own PIZZA communities here.



Don't miss out more events that are always being organised. Join the PIZZA DISCORD. Even if you aren't interested in the 💰🍕🎁GIVEAWAYS & AIRDROPS💰🍕🎁, there is a vibrant and friendly community there awaiting you.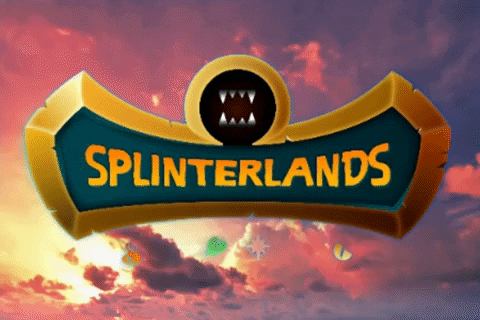 Here's to wishing everyone all the best for the upcoming week 🎉🍀.
To any new players who wish to explore the world of Splinterlands, do feel free to sign up with my REFERRAL LINK 😊.


---
---