WOOD NYMPH - Splinterlands Art Contest! // Week 165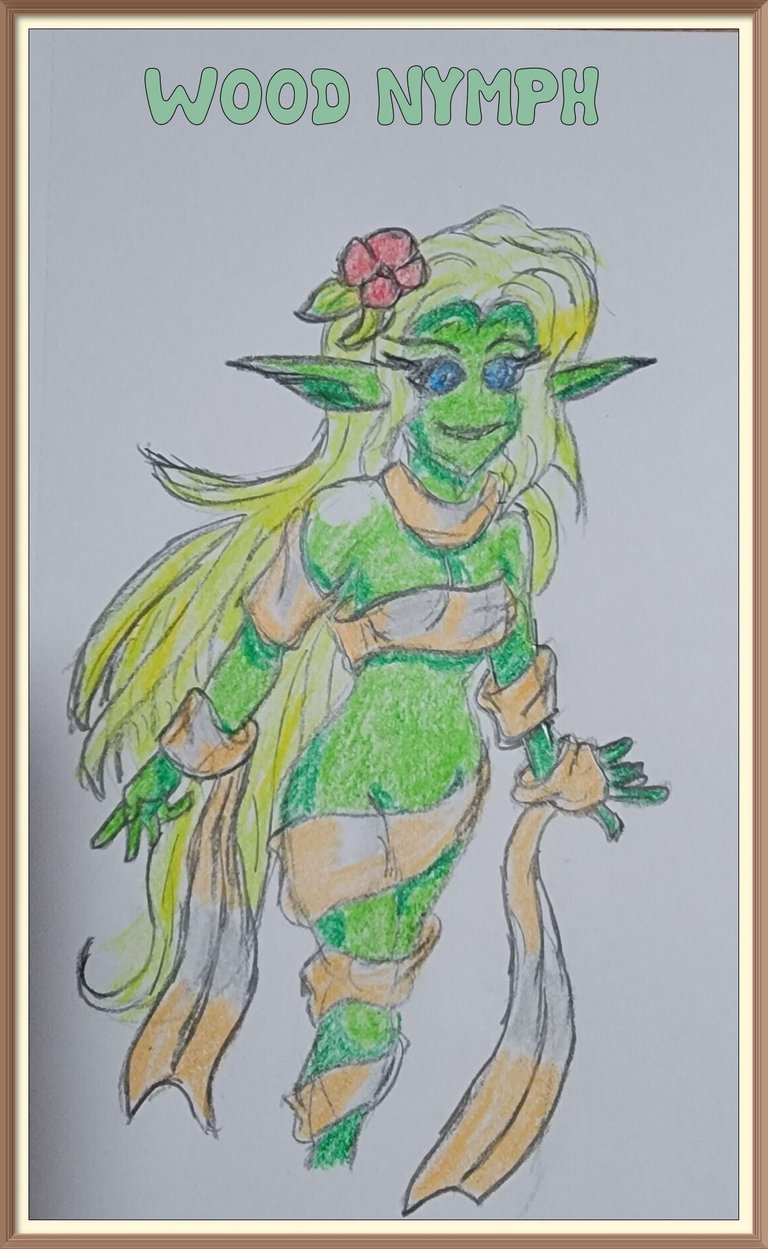 My husband @crypt-skip has been having so much fun participating in the weekly art contest that I decided to get involved as well for the fun of it. Now he's got mad skills and can make computer-generated animations, but I'm not talented like that. So old school drawing is what I did.
Since this is the first time I've tried anything like this, I had to pick up some supplies. I didn't want to spend much money because I didn't even know if I'd be able to create anything.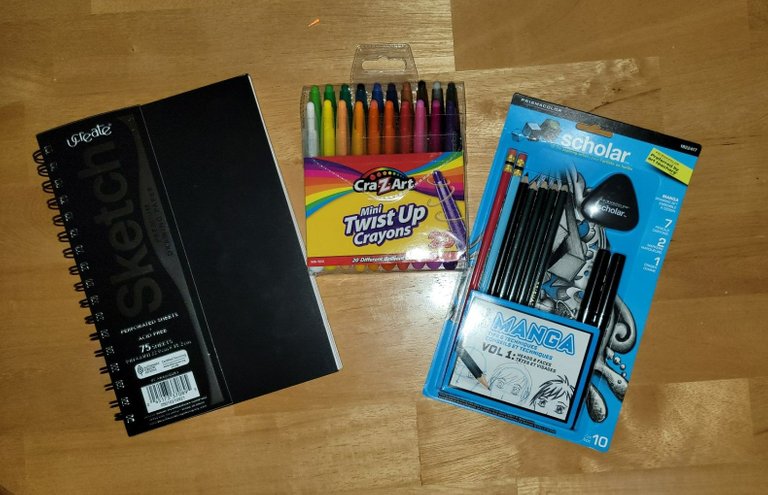 My first step was a quick light outline to get the feel of putting pencil to paper. I chose Wood Nymph because she's one of my favorite earth warriors. I used the Lore page to get the image that I wanted to create.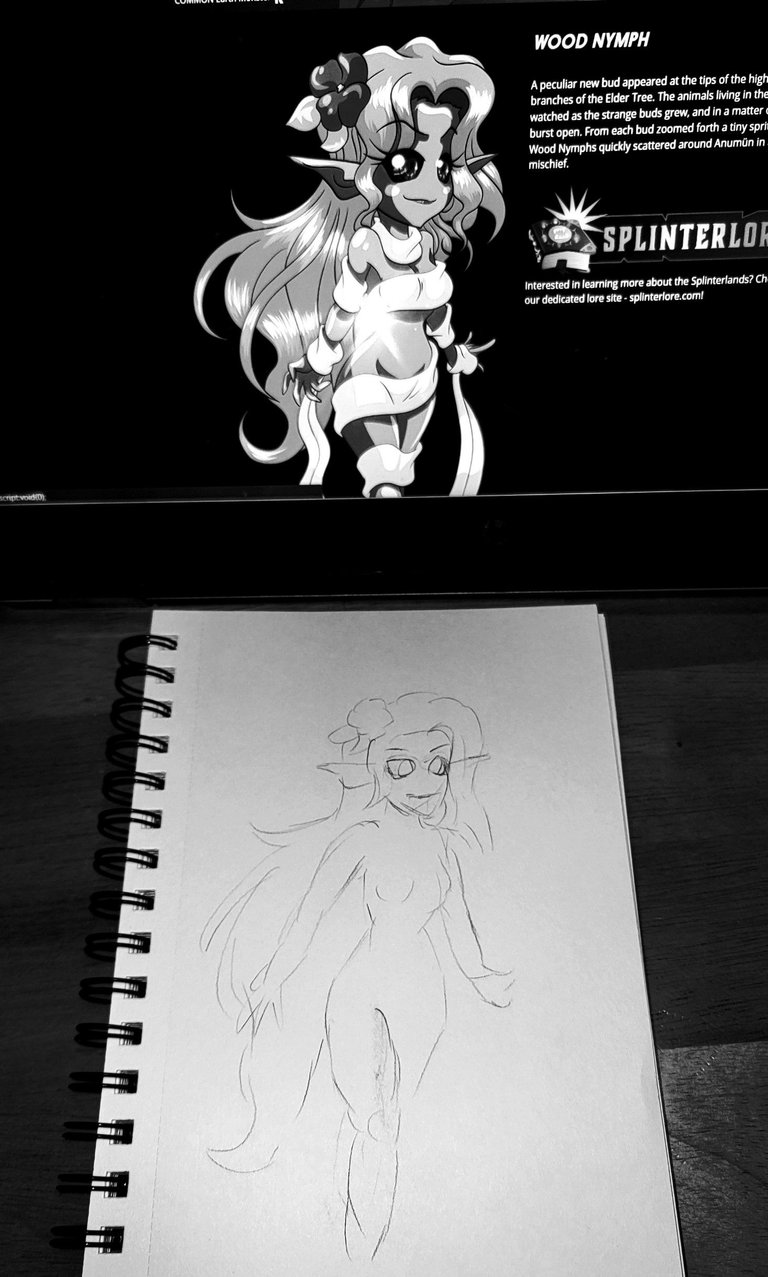 Working a bit more I filled in more of her outline.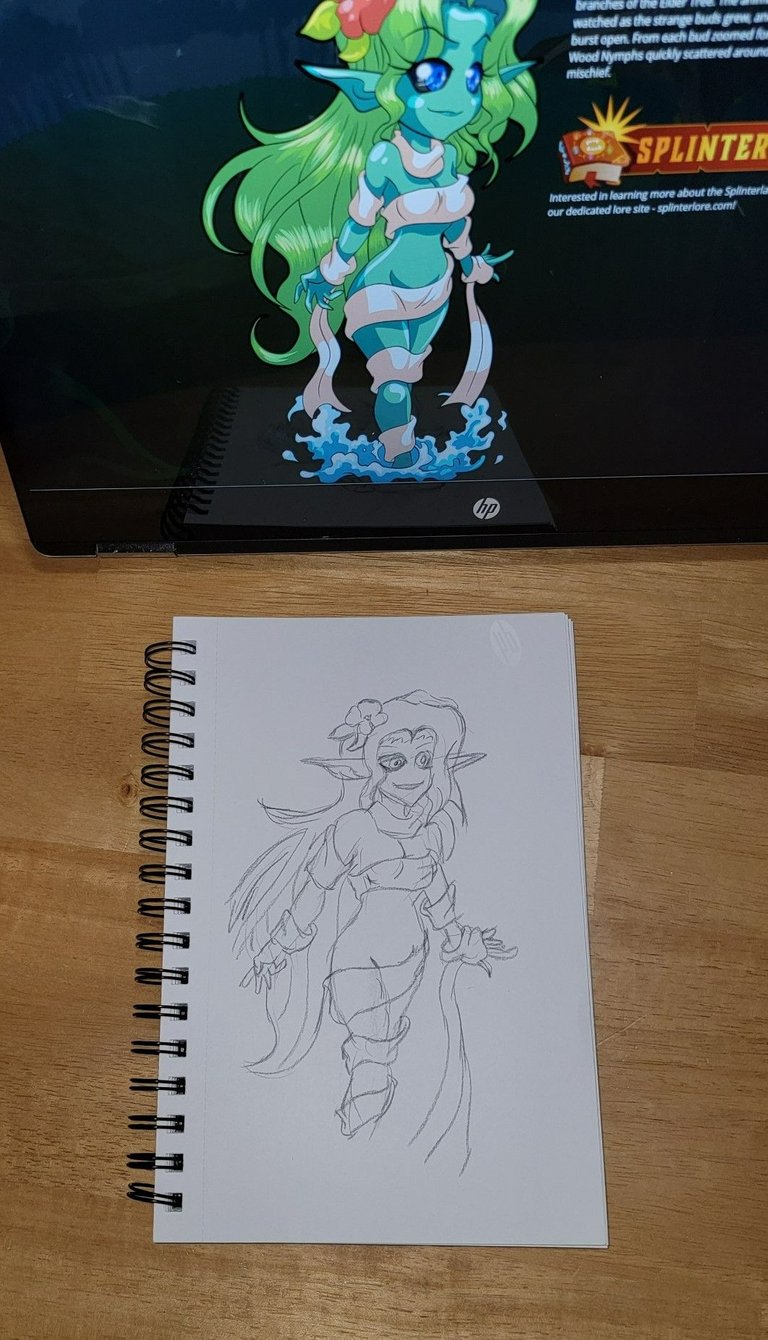 At this point I colored her in. Then I took a photo of the paper and downloaded it to a program called LunaPic. That's where I added the title and the border that you saw in the finished product.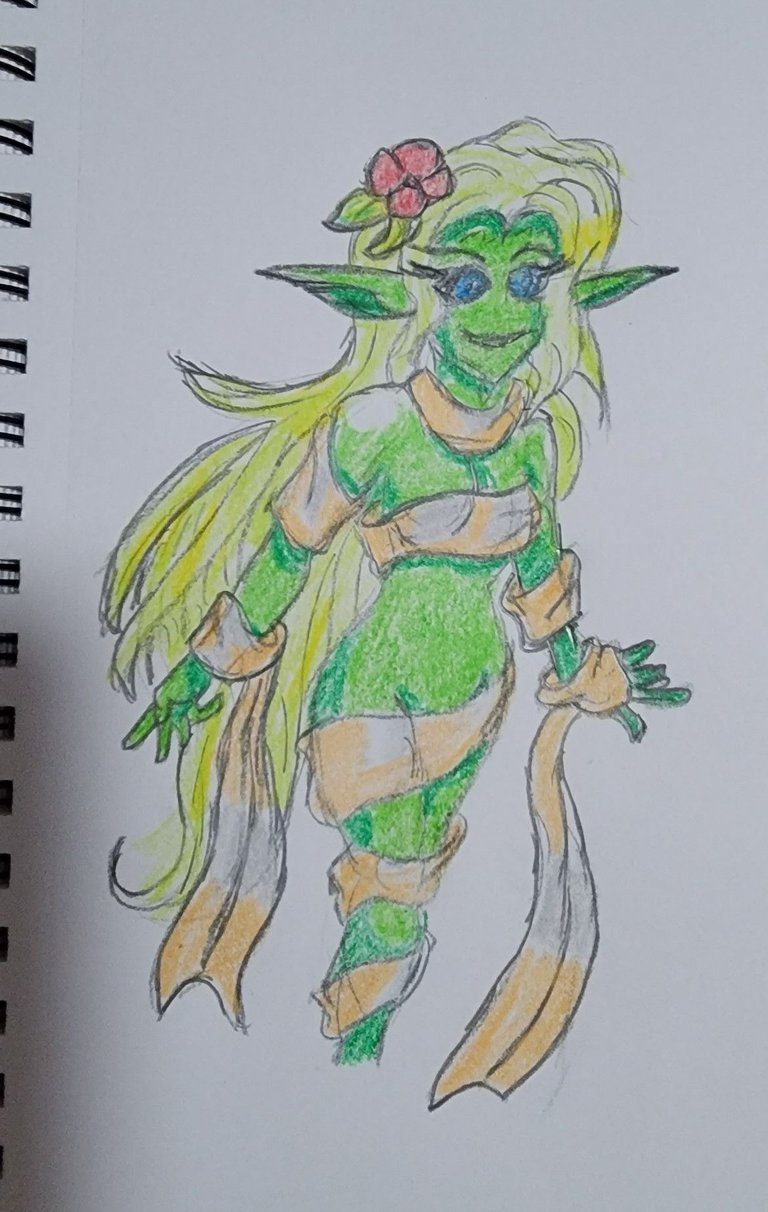 And I had to take a souvenir shot of my first Splinterlands art while sporting my Splinterlands swag!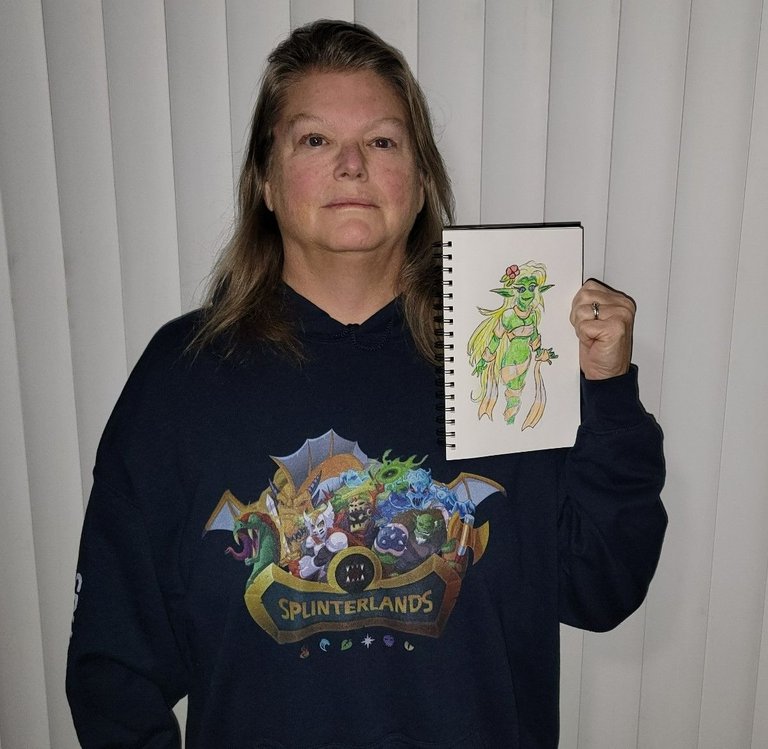 And anyone who hasn't yet started playing Splinterlands, what are you waiting for? Come here and get started today!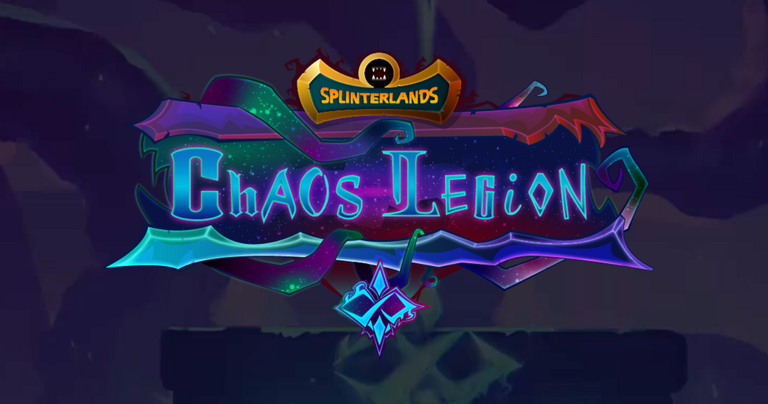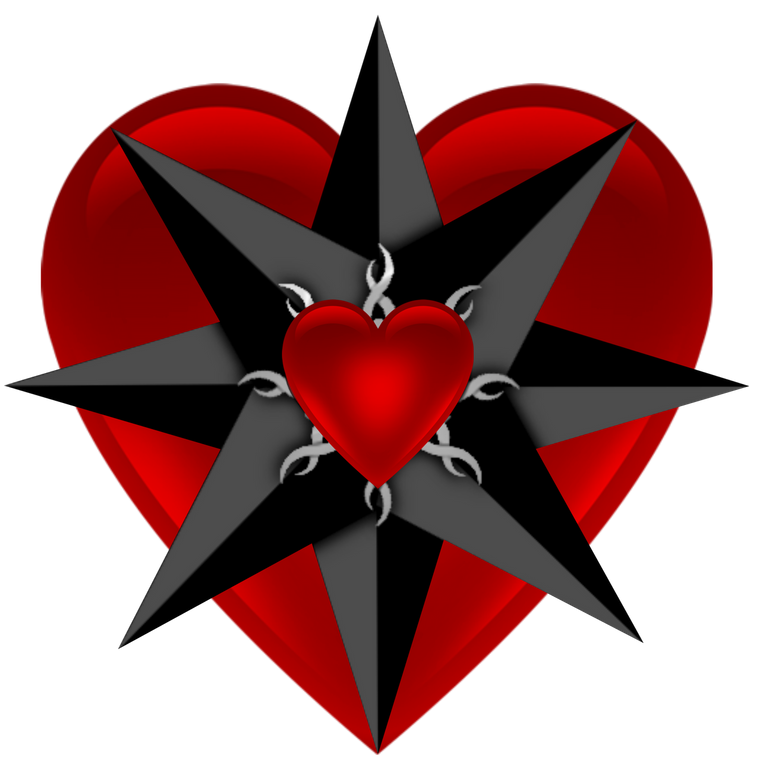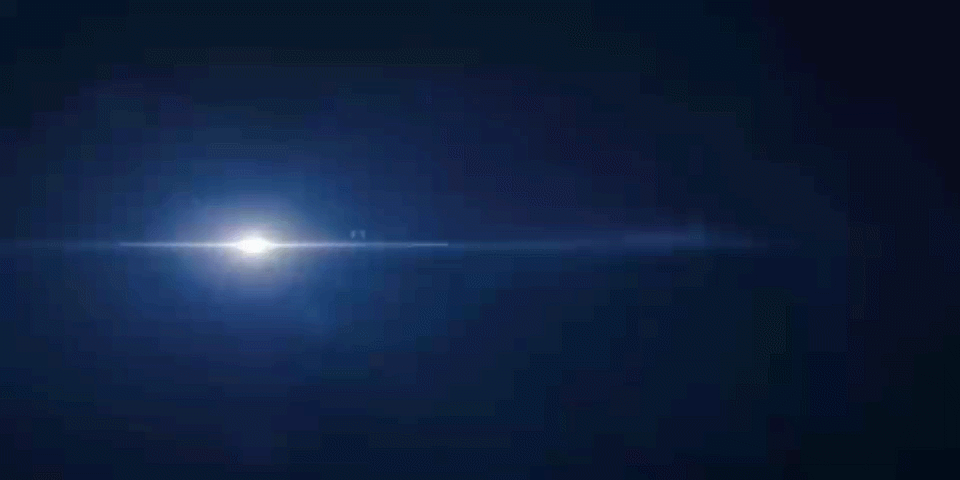 Hive is a social blockchain where you can join communities, share and curate content and earn cryptocurrency that is growing in value. Sign up for an account at Sign up for Hive.

---
---