Splinterlands Art Contest! // Week 175// Drawing Kiara Lightbringer (EN/ES)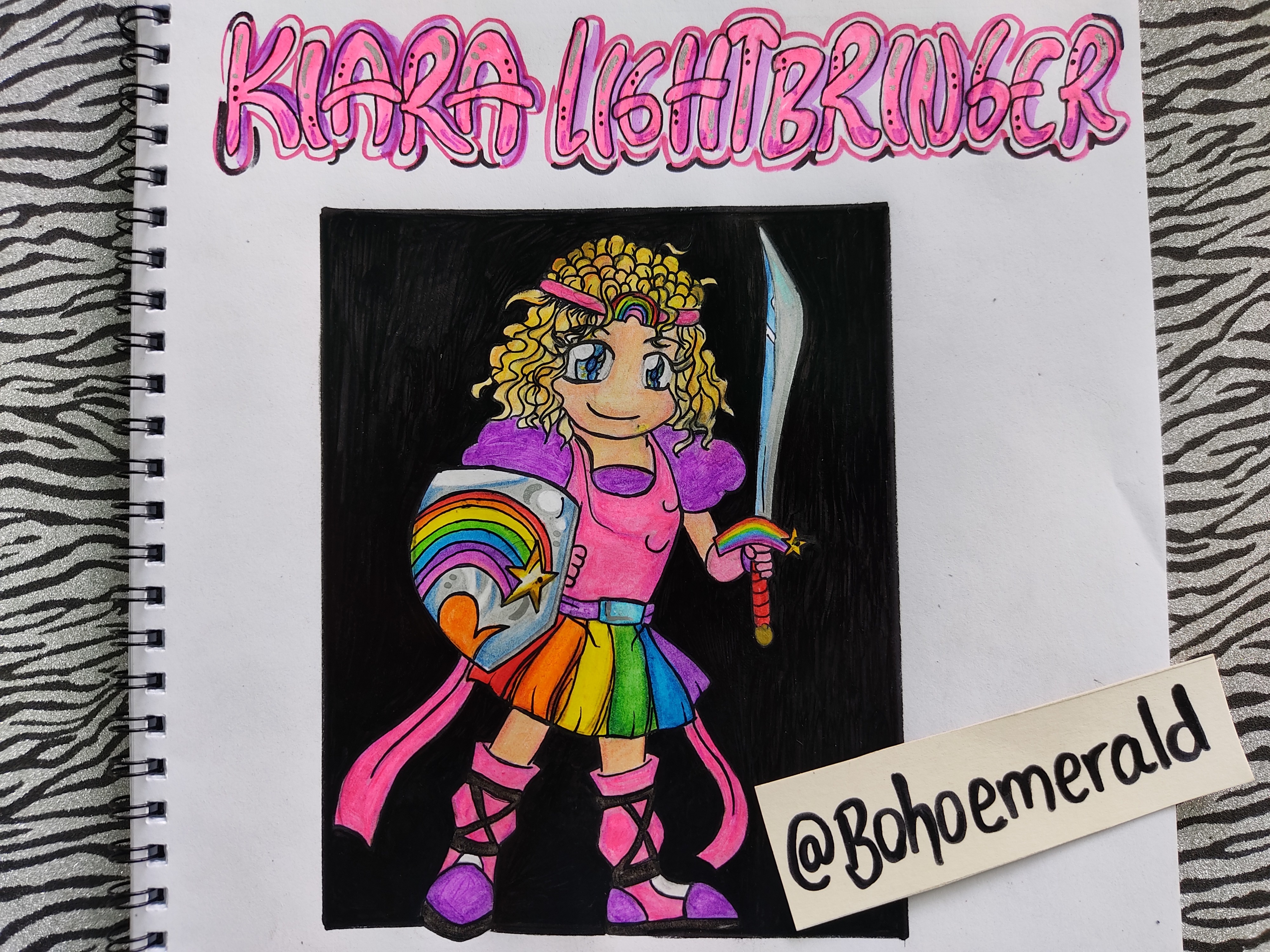 🇺🇸
Hello dear friends of Splinterlands, I just started in hive.blog and a few days ago I found out about this artistic event that is celebrated in this community every week, and as I am a little fanatic of art and drawing, and also, this event has aroused me a lot of curiosity to practice the game I decided to start and create my account in Splinterlands. For my first participation in this weekly contest, I took the boldness to draw and paint the beautiful card of Kiara Lightbringer with a lot of love. I hope you can join me and enjoy my participation in this contest.
🇪🇸
Hola queridos amigos de Splinterlands, reciendo comence en hive.blog y hace algunos dias me entere de este envento artistico que se celebra en esta comunidad cada semana, y como yo soy un poco fanatica del arte y dibujo, y ademas, este evento me ha despertado mucha curiosidad por practicar el juego que he decidido comenzar y crearme mi cuenta en Splinterlands. Para mi primera participacion en este concurso semanal, me tome el atrevimiento de dibujar y pintar con mucho amor a la hermosa carta de Kiara Lightbringer. Espero que puedan acompañarme y disfrutar de mi participacion en este concurso
---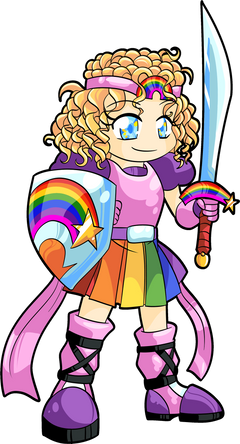 Kiara Lightbringer by Splinterlands
---
Kiara is the younger of the two daughters of the famous summoner couple Aggroedius Lightbringer and Lyanna Natura. Unlike her sister Talia, who was found in an unhatched Dragon egg, Kiara is a true Khymian. She was created by the hands of Khymia Herself and delivered from the western sky by the great white flying Tiger, Kralus. Kiara is the youngest summoner in the history of the tournament games. Source - Splinterlands
Kiara es la menor de las dos hijas de la famosa pareja de invocadores Aggroedius Lightbringer y Lyanna Natura. A diferencia de su hermana Talia, que fue encontrada en un huevo de Dragón sin eclosionar, Kiara es una verdadera Khymian. Fue creada por las manos de la propia Khymia y entregada desde el cielo occidental por el gran tigre blanco volador, Kralus. Kiara es la invocadora más joven de la historia de los juegos de torneo. Fuente - Splinterlands
---
-- Materials --
To make this portrait of Kiara, I only used a graphite pencil, black pen, highlighters, colors, and markers. Oh of course "lots of love".
-- Materiales --
Para hacer este retrato de Kiara, tan solo utilicé un lápiz de grafito, lapicera negra, resaltadores, colores, y marcadores. Ah por supuesto "mucho amor".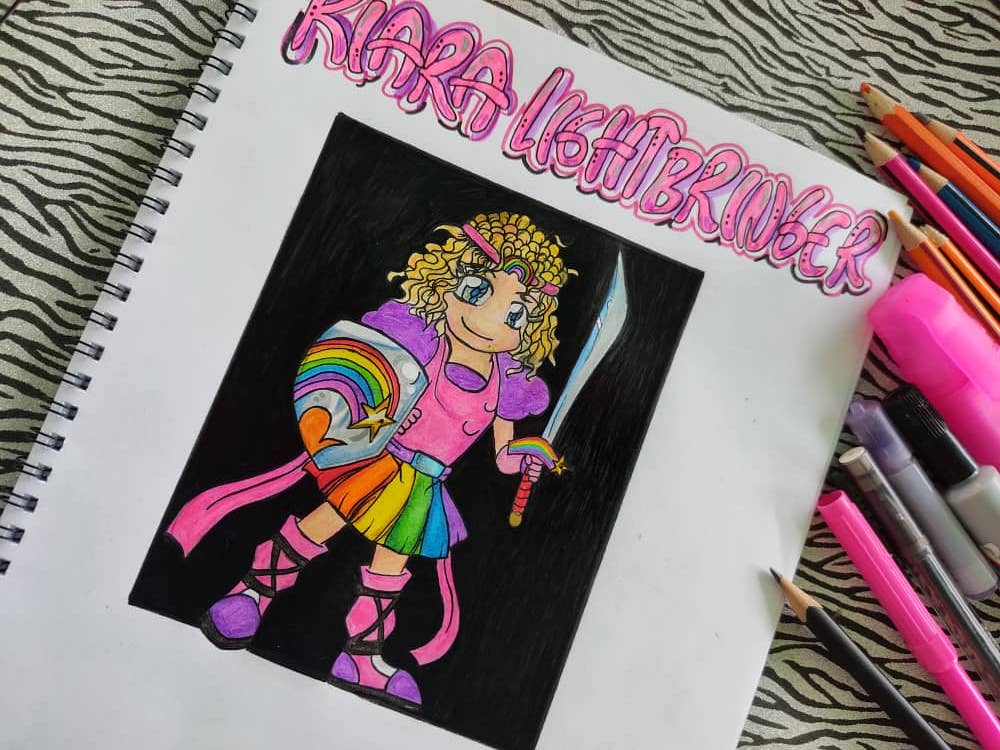 Materials-Materiales
---
-- Step by step --
We lovingly drew the part of Kiara's head, defining the details of her face, her hair, and a pretty rainbow tiara. Guided by the reference image.
-- Paso a paso --
Dibujamos con mucho amor la parte de la cabeza de Kiara, definiendo los detalles de su cara, su cabello, y una linda tiara de arcoíris. Guiándonos de la imagen de referencia.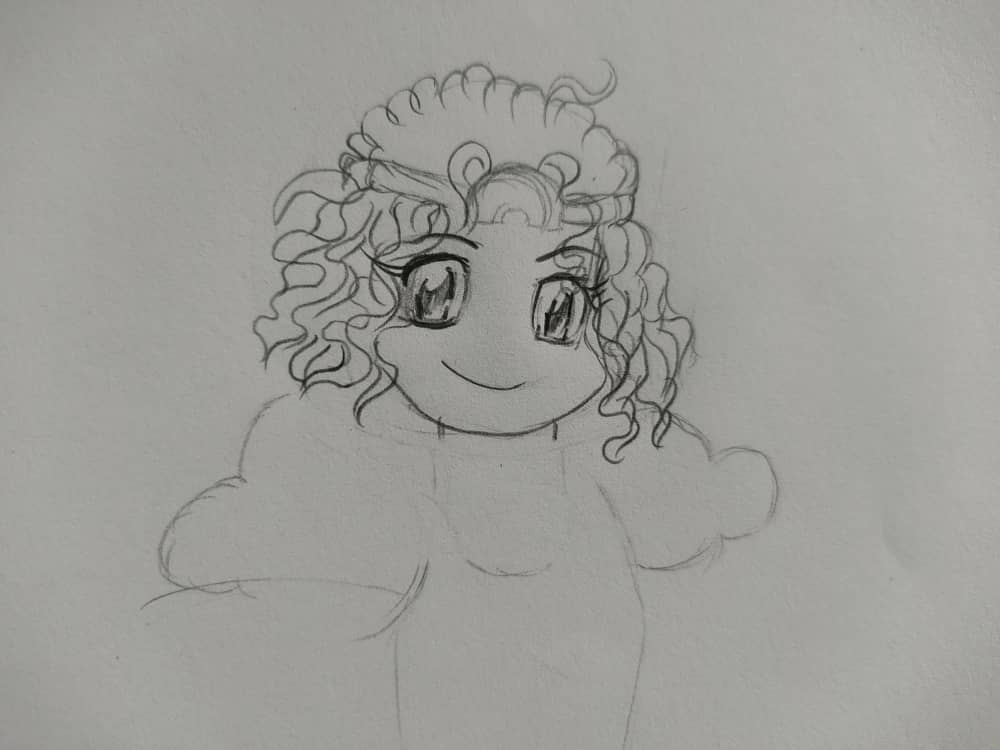 Step-Paso.1
---
We continue with the rest of the reference image of Kiara, that is, the body, the shield, her big sword, and her legs.
Continuamos con el resto de la imagen de referencia de Kiara, es decir, el cuerpo, el escudo, su gran espada, y sus piernas.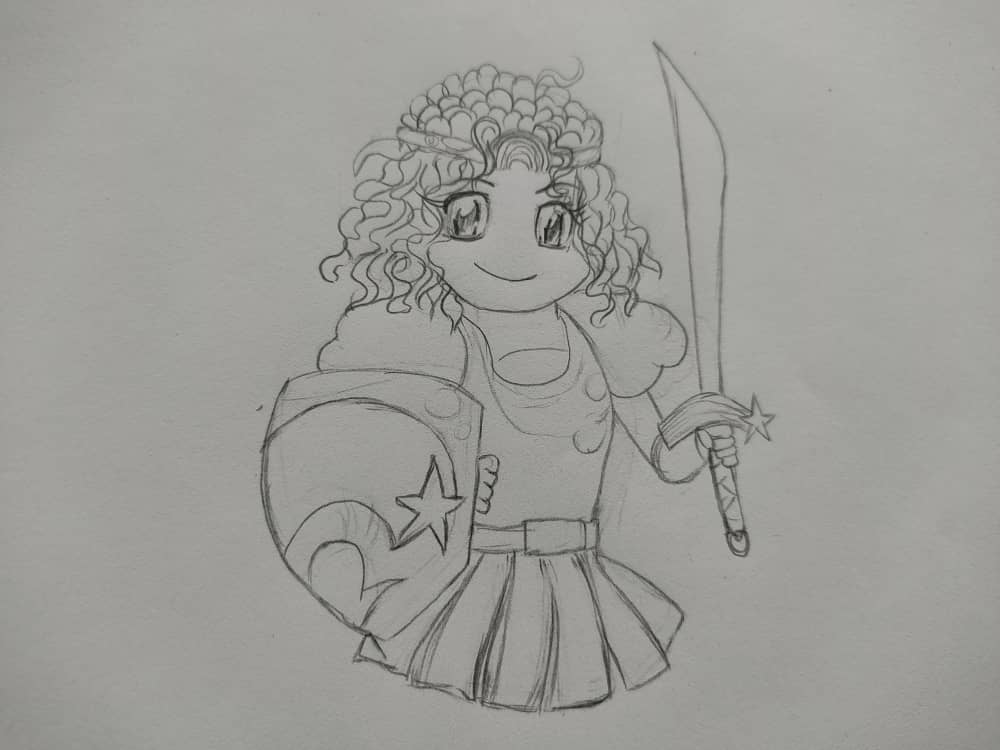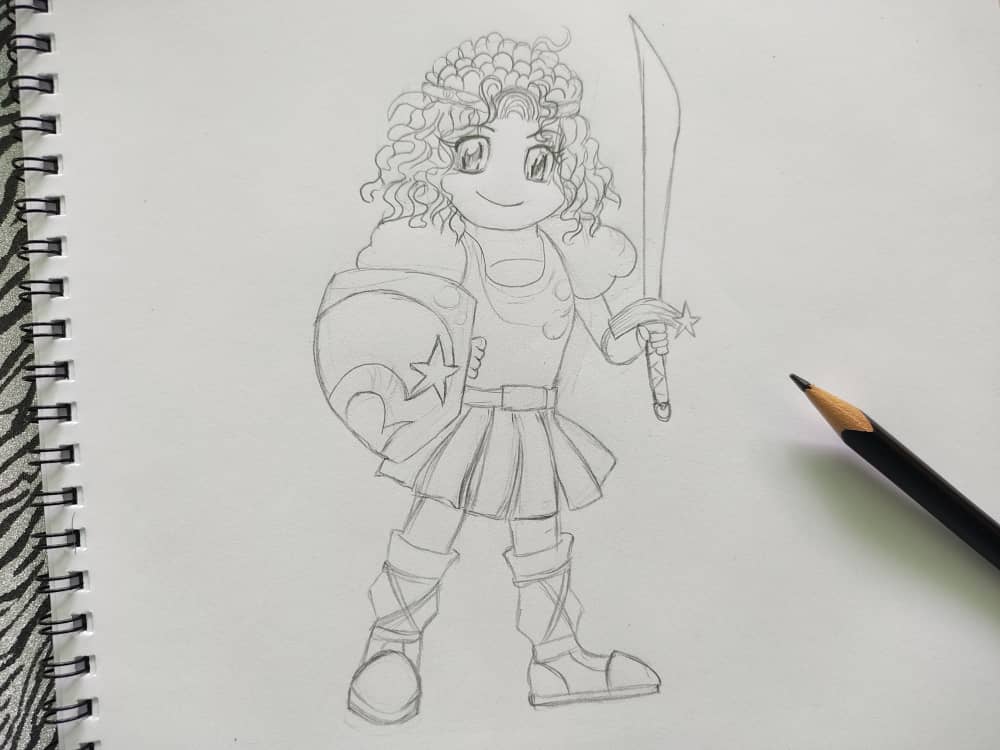 Step-Paso.2
---
We embellish our nice drawing, applying the colors similar to the reference image to make it look as similar as possible. In this step we start coloring her face and hair.
Embellecemos nuestro lindo dibujo, aplicando los colores similares a lo de la imagen de referencia para que se parezca lo mas posible. En este paso comenzamos coloreando su cara y cabello.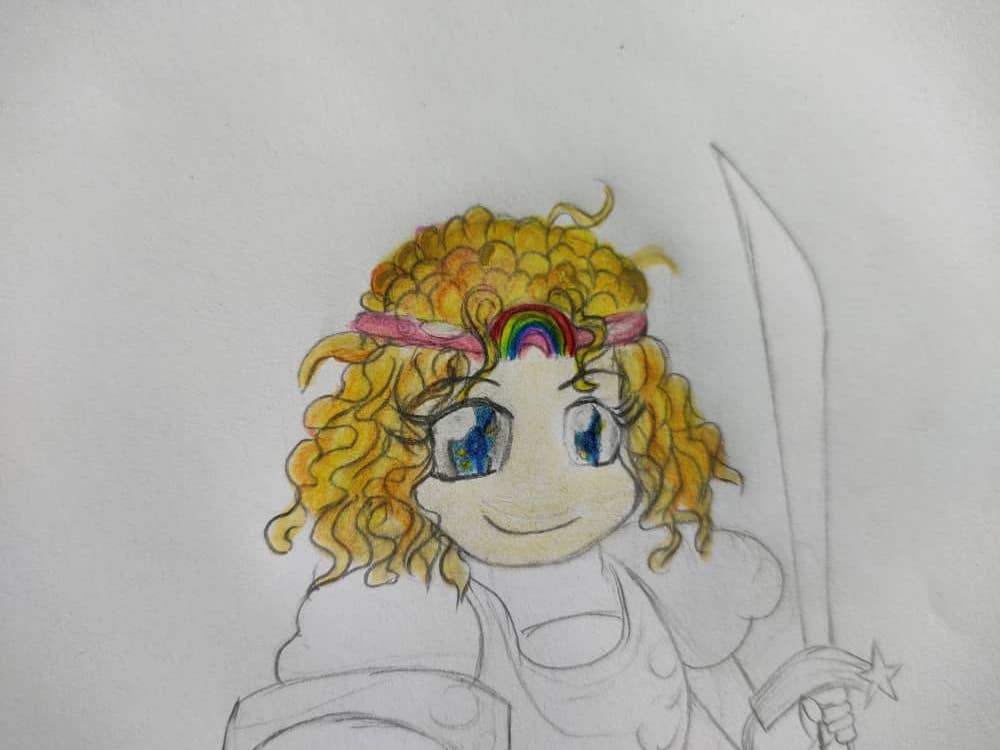 Step-Paso.3
---
We continue giving life to the rest of the parts like her warrior clothes, her sword, shield, and then her boots.
Continuamos dando vida al resto de partes como su ropa de guerrera, su espada, escudo, y luego sus botas.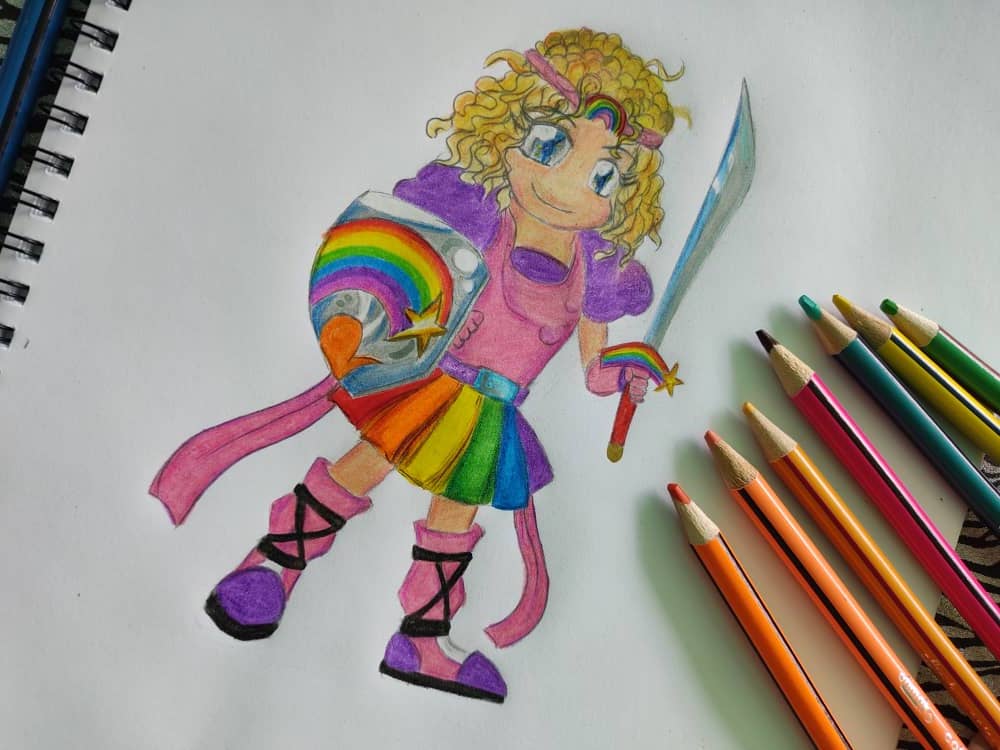 Step-Paso.4
---
We apply a magical touch of depth and elegance to our drawing by marking its edges with a black gel pen.
Aplicamos un toque mágico de profundidad y elegancia a nuestro dibujo marcando sus bordes con un bolígrafo de gel de color negro.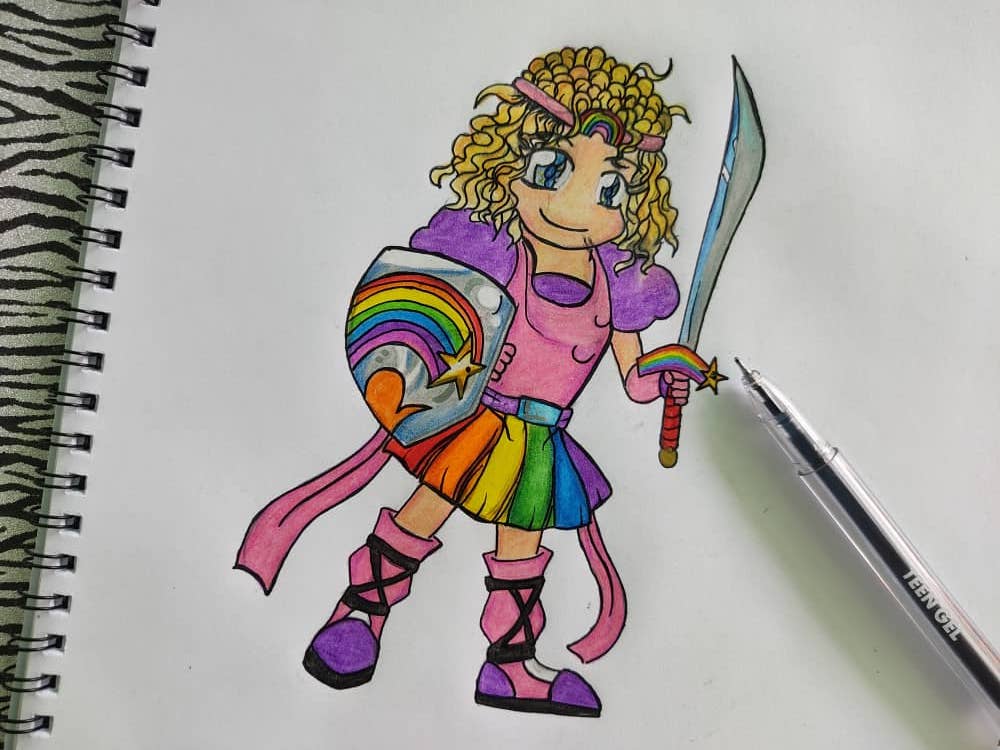 Step-Paso.5
---
We paint a black background to give a more elegant touch to our drawing, and finally we write the name of Karia her name at the top of the drawing.
Pintamos un fondo de color negro para darle un toque mas elegante a nuestro dibujo, y para terminar escribimos el nombre de Karia su nombre en la parte superior del dibujo.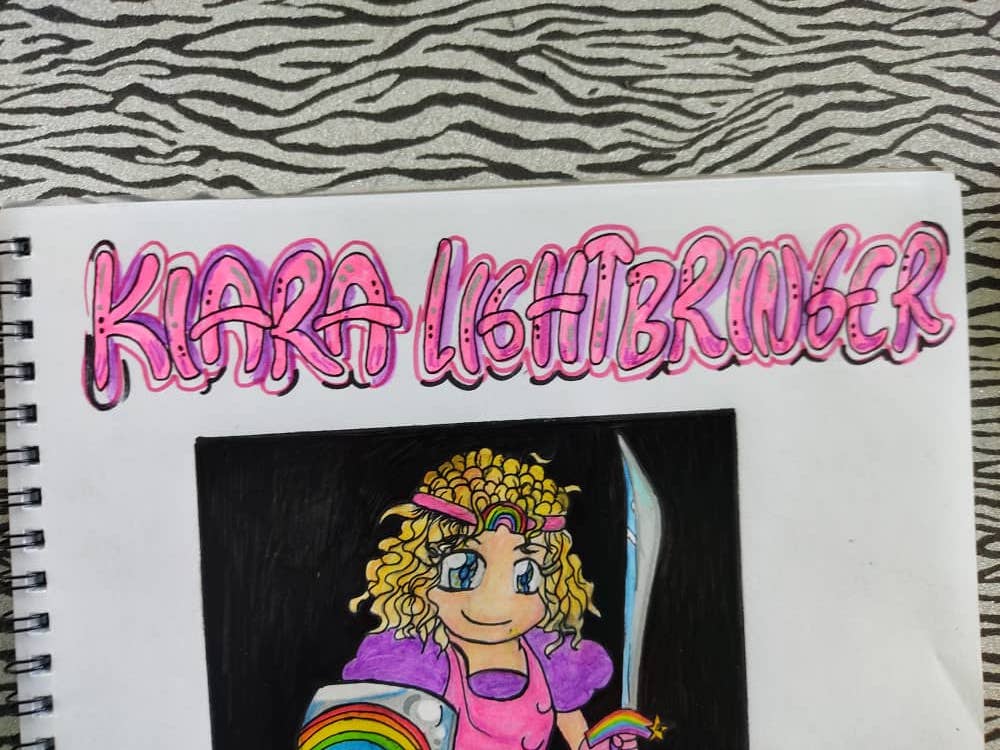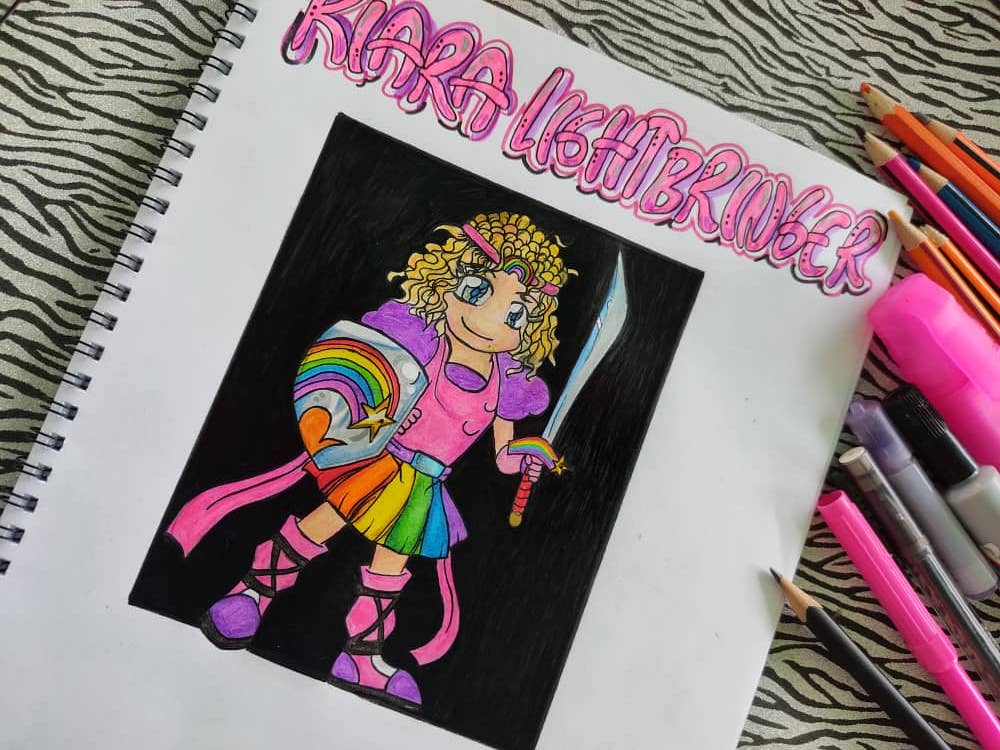 Step-Paso.6
---
. . . .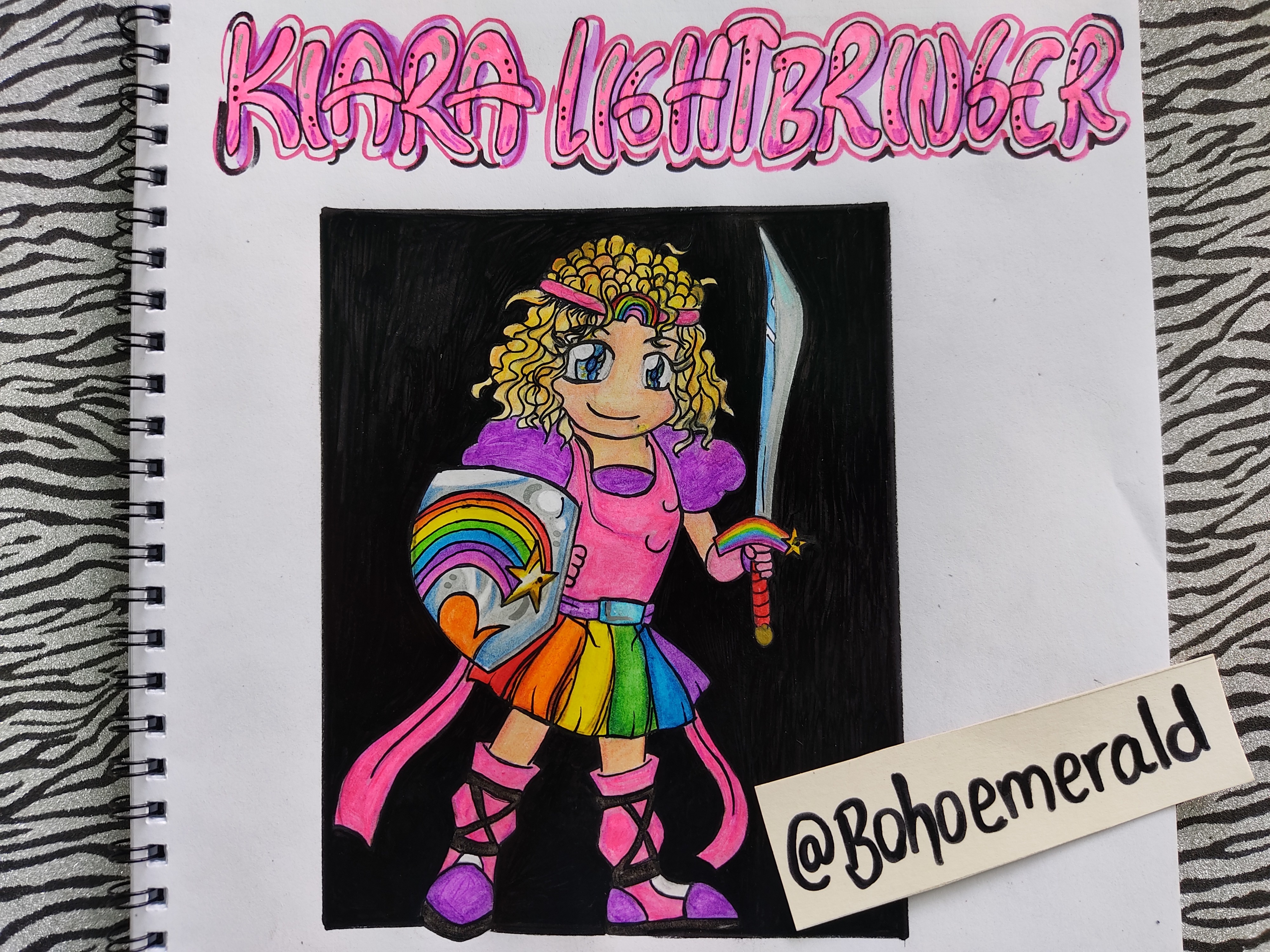 Finished - Terminado
Drawing and painting is a very pleasant activity and especially when we get a beautiful result, it can also relax us and give us some peace of mind, so it is recommended that everyone try to practice this art at home. Even better when we have a great imagination to create these original works without copying anyone. I hope you liked this girl "Angel of colors".
Dibujar y pintar es una actividad muy placentera y sobre todo cuando obtenemos un hermoso resultado, también nos puede llegar a relajar y darnos algo de tranquilidad, así que es recomendable que todos intenten practicar este arte en casa. Mejor aún cuando tenemos un gran imaginación como para crear estas obras originales sin necesidad de copiar a nadie. Espero que les haya gustado esta chica "Ángel de los colores".
Thank you very much for coming to join me in this new adventure, I hope you can get to know me a little more, and that you invite me to be part of your groups of friends.
Muchas gracias por venir a acompañarme en esta nueva aventura, espero que puedan conocerme un poco mas, y que me inviten a formar parte de sus grupos de amigos.
---
God bless you always🙏 bye!
---
---