BATTLE MAGE SECRETS Weekly Challenge!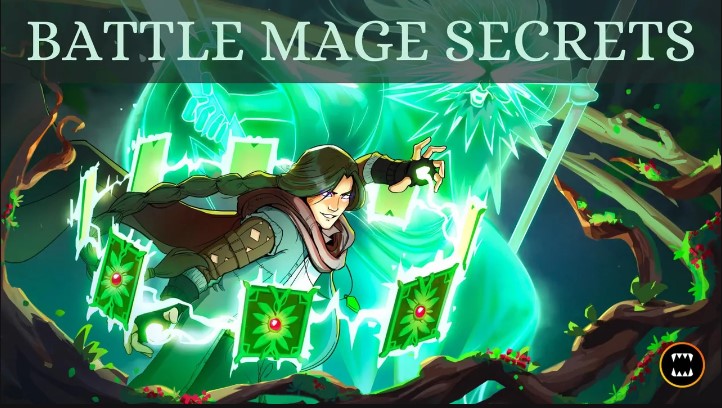 "Each week we'll have a new RULESET for the challenge, but always required: BATTLES"


CHALLENGE RULES
RULESET: AIM TRUE
Description: Melee and ranged attacks will always hit their target.
Note: This applies to magic attacks as well even if there is a phase monster.


TEAM AND STRATEGY 1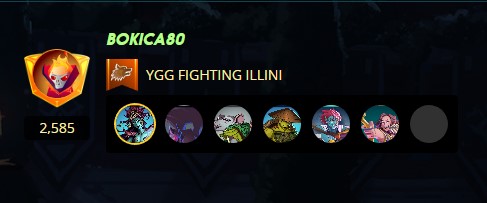 Team: Summoner Pembrook nimph; Gargoya Devil, Venary marksrat, Swamp spitter, Axe master and Edith Emberstar.
Strategy: This water summoner have power to bring one gladiator card in battle. In this battle i bring Edith Emberstar, because of huge damage, and good HP. Also this unit cant miss because of challenge rules so this is best option for attack damage carry. In front is Gardoga devil, because have some armour and can take some damage on self. also can attack enemy from that first spot. Rat card is good one card, and when that card die give some damage and speed to units near self. Swamp spitter have job to repair armour on My front unit in this situation that is gargoya devil. Also later when my front units die this unit can repair armour on self also and can take more damage to self. Axemaster have double attack good speed and cant miss so this is good option.

BATTLE 1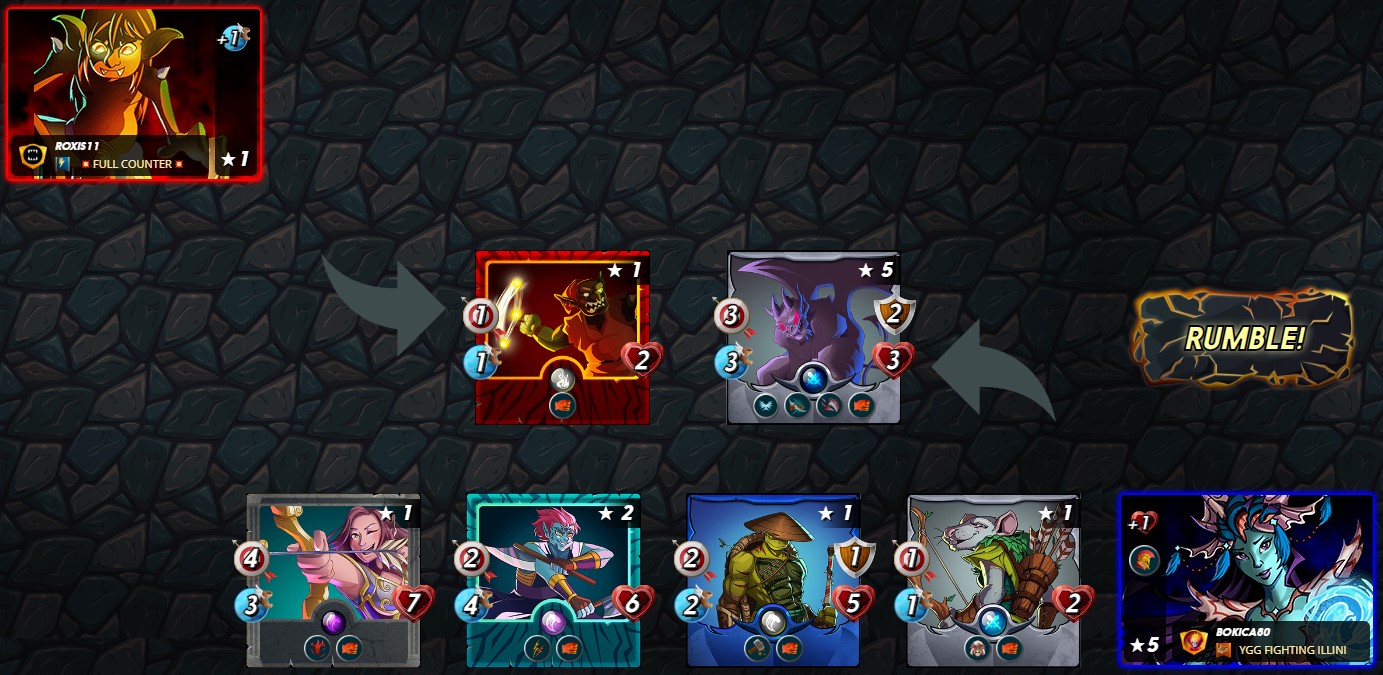 Enemy in this battle have lower lvl summoner, and only one range unit. So enemy dont have chance to win this battle. I erased enemy on battlefield. Anyway my team is good and i think no one team can win me in this battle.Anyway i will make one more battle.


TEAM AND STRATEGY 2
![Screenshot_34.jpg
(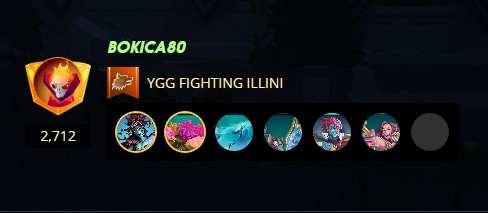 )
Team: Sumonner Pembrook Nimph, Stonefish, Baakjira, Venary Vawesmith, Axe Master, Edith Emberstar.
Strategy: Strategy is not same like in battle before, this time i put in front low mana card stone fish to take 1 or 2 hits from enemy. Second tank is Baakjira, with a lot hp and bonus to hp and reverse speed, Venary is support with bonus armour and can make some magic damage to enemy units. And 2 last units in my team are ADC (attack damage carry), need to make damage to enemy and destroy enemy cards with my gladiator card. Very simple strategy.

BATTLE 2
To watch full batlle click HIRE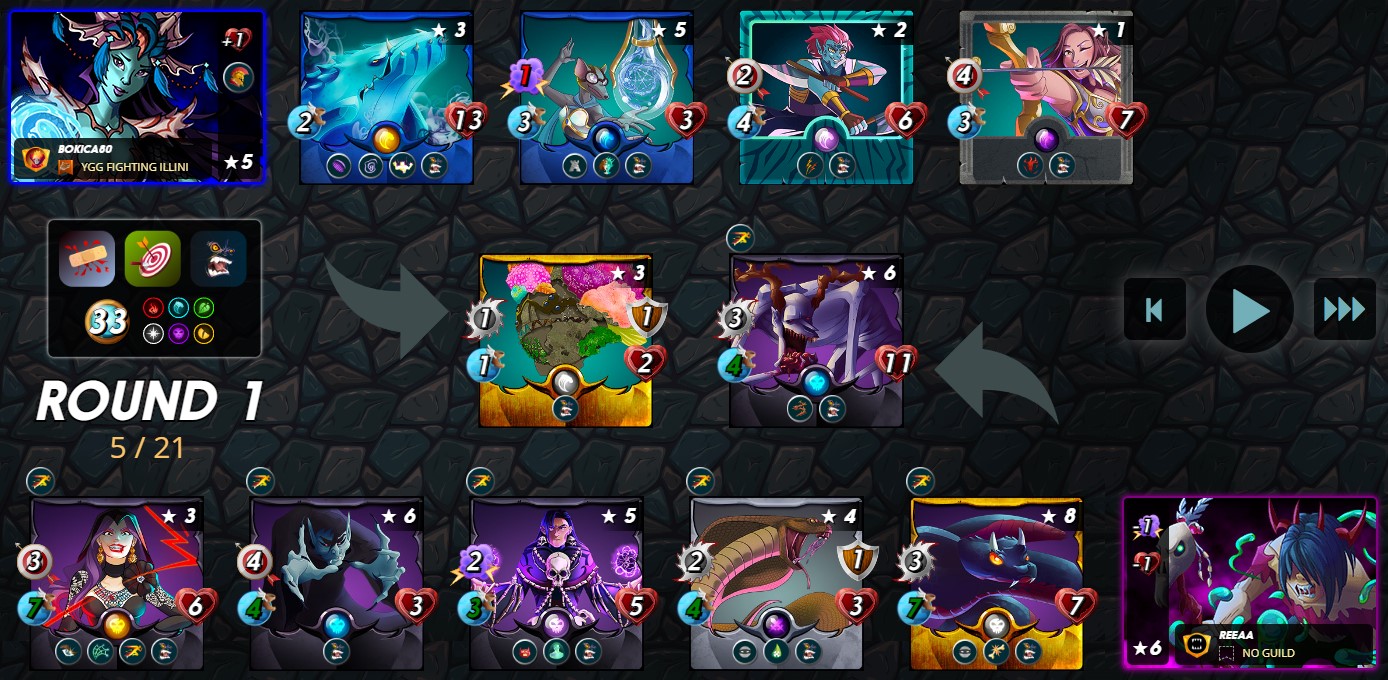 Enemy have good team, and enemy summoner remove 1 magic damage from my unit, and remove 1 hp what i add with Bakjira card. Also enemy have good speed, and have 2 sneak monster what can kill my gladiator back, and make trouble to me to win this battle. So lets start.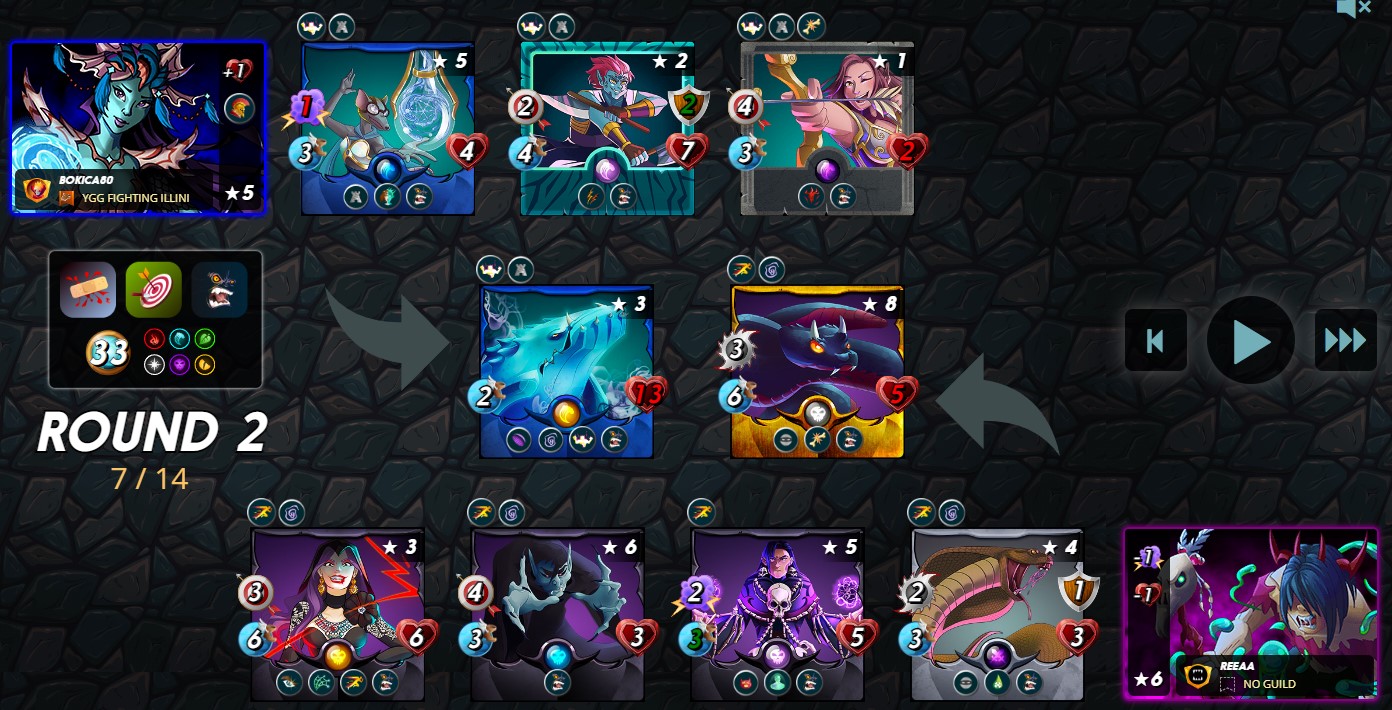 My 1 mana card on front make good job, and take a lot damage from enemy team, die almost in same time like enemy front tank who have 10 hp. So this is good choice for front card. Like i say enemy have 2 sneak monsters and that will make trouble to my gladiator card but good is because enemy front tank is dead and one sneak monster go in front and cant touch my gladiator anymore. For now all is fine. Lets continue.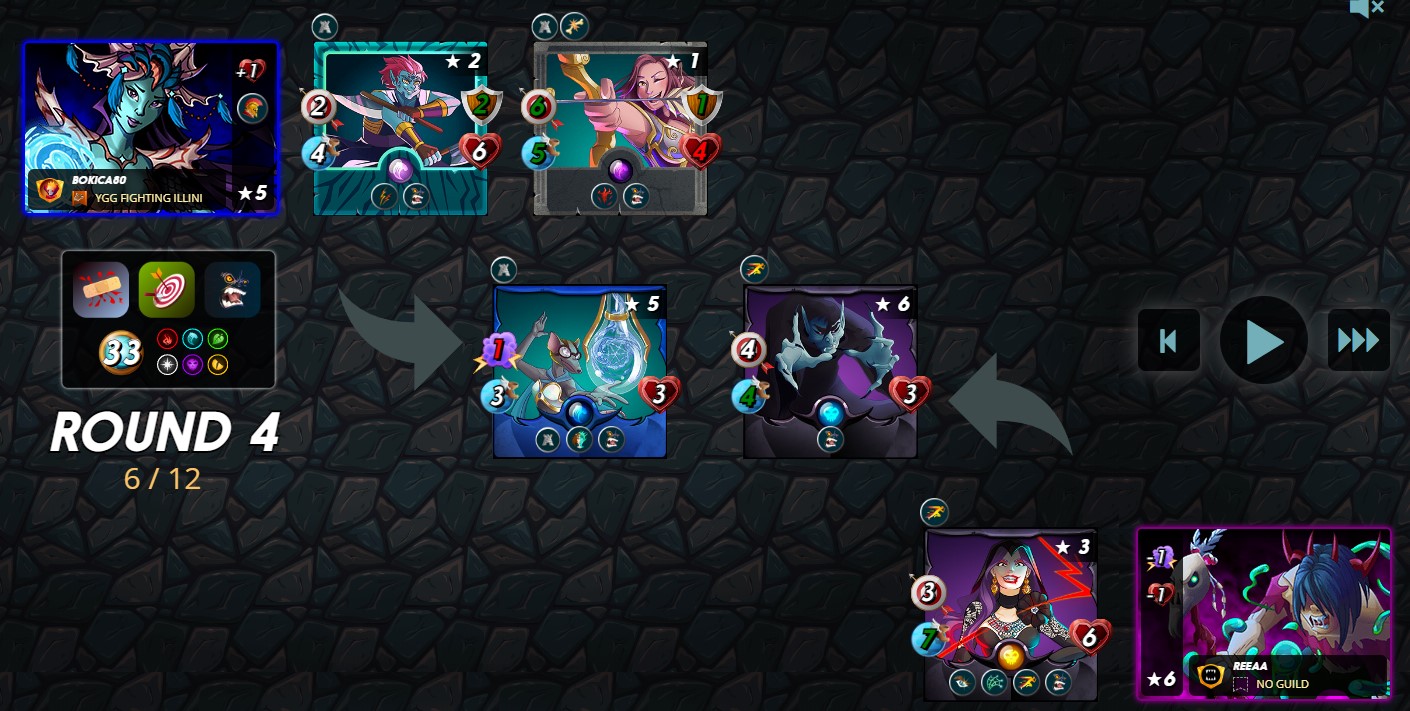 My gladiator card kill 3 enemy units, and enemy have only 2 units left. This gonna be free win.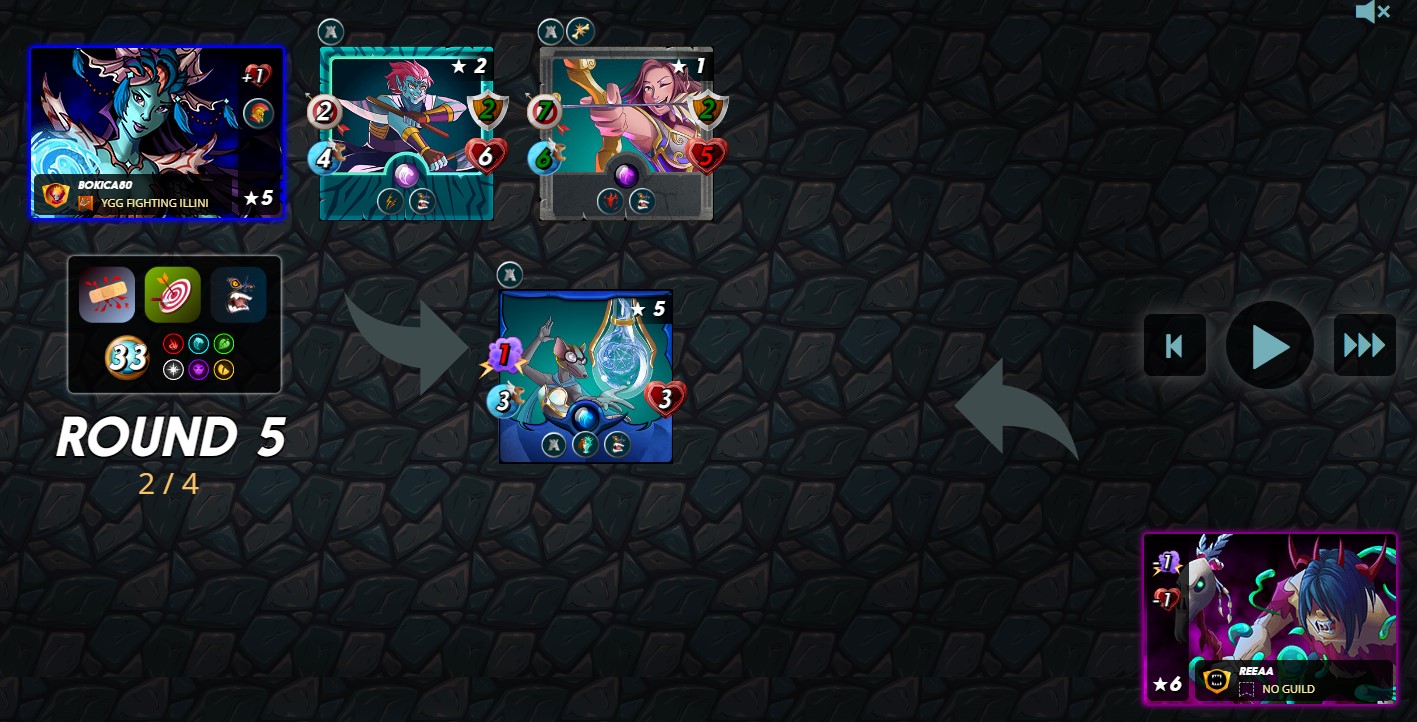 My gladiator is dominator, easy kill rest of enemy units. And i get very nice win. Strategy for perfect.

LIKE and NOLIKE
Because i hate MISS in this game, i have big LIKE for this battle rule. Like if i play archers so i cant miss enemy. Like if i use sneak attacks and double attacks so i cant miss. Like because work on archers and meele units.
Nolike, if i play units with evasion, like new legendary death summoner, so my evasion is useless. I dont like if i play with big speed units and enemy have low speed and cant miss, i lose battle on that way. So need play smart with this challenge rule, and take advantage with archers and meele units who can attack with sneak attack or have double attack.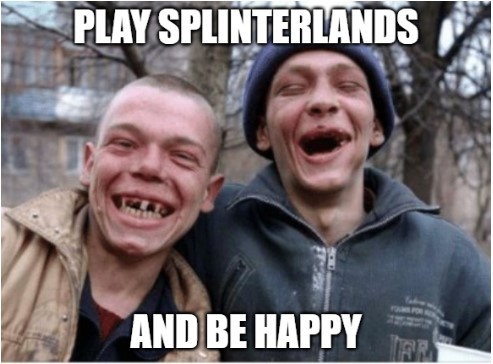 Watch my streams on twitch, i stream splinterlands with some giveaways also. Also chek SplinterlandsTV stream on twitch there is active march event so you can win some cards on giveaways.

Posted using Splintertalk
---
---