Season 11 / Season drops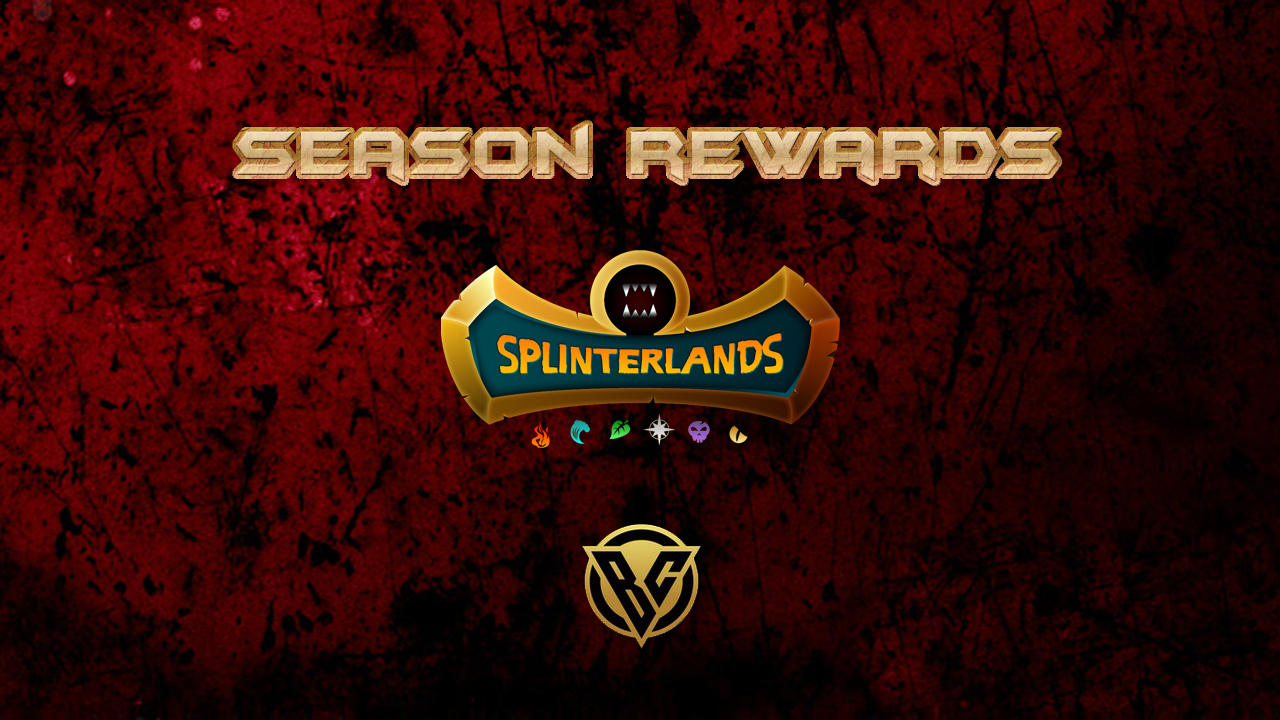 Hello friends!
Last season 11 i play various. When season start i have big loss streak, i lose so many battles and rank so i lose nervs because i rent big cards, and cant play that cards to use full potencial so i lose DEC for nothing. But that is not first mistake. I notice in my play, BOTs have too powerfull and maxed cards, and have cards what cant buy in game normaly for normal price, i speak for RUNI cards. So we all time speak BOTS BOTS, and who are real bots? Question for 10 points. New player in game cant be BOT, because they dont have nothing, so dont have cards, dont have power, so cant be bot. I watch also on Youtube one video where i saw one player in splinterlands who have i can say unlimited number of cards, and no one know who are they. So someone cheating on this game very hard i can see. And i have bad drops because that someone take my rewards from game, and reward from other real players in game.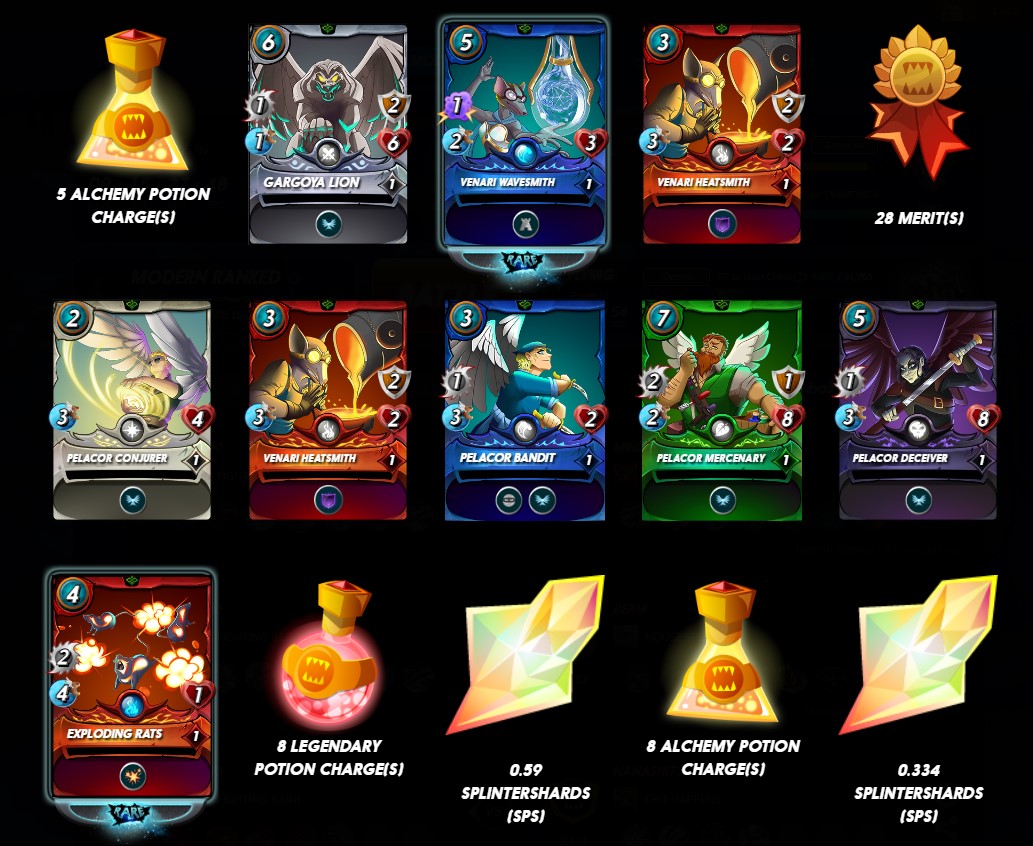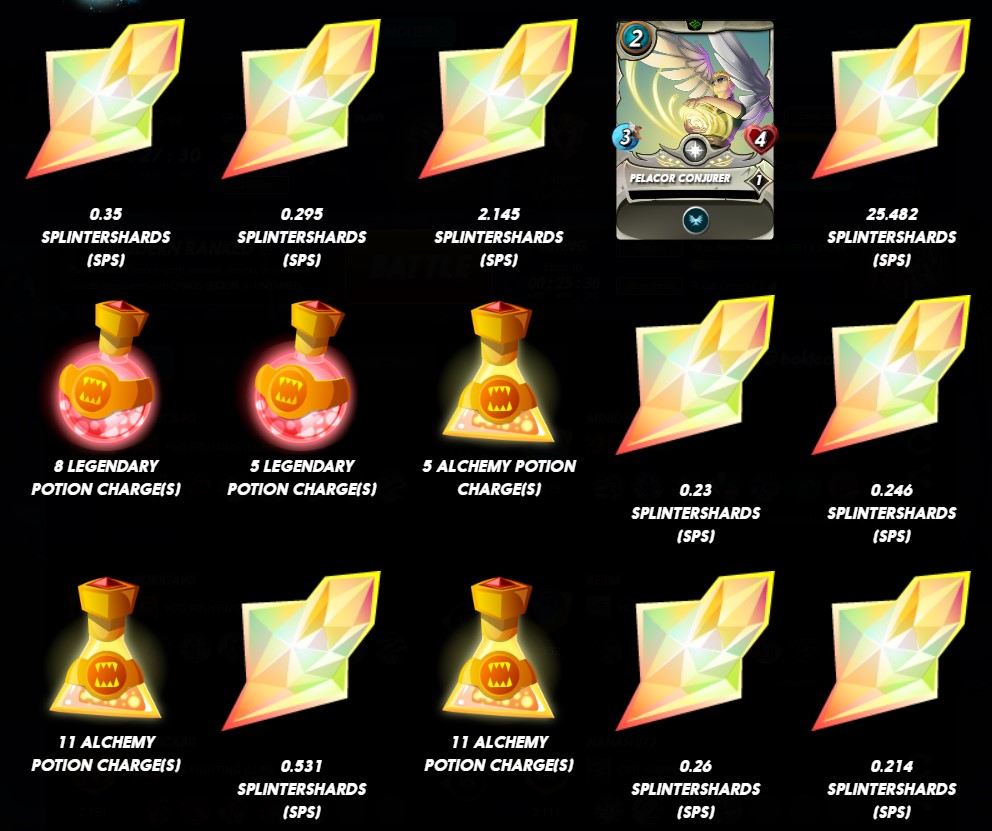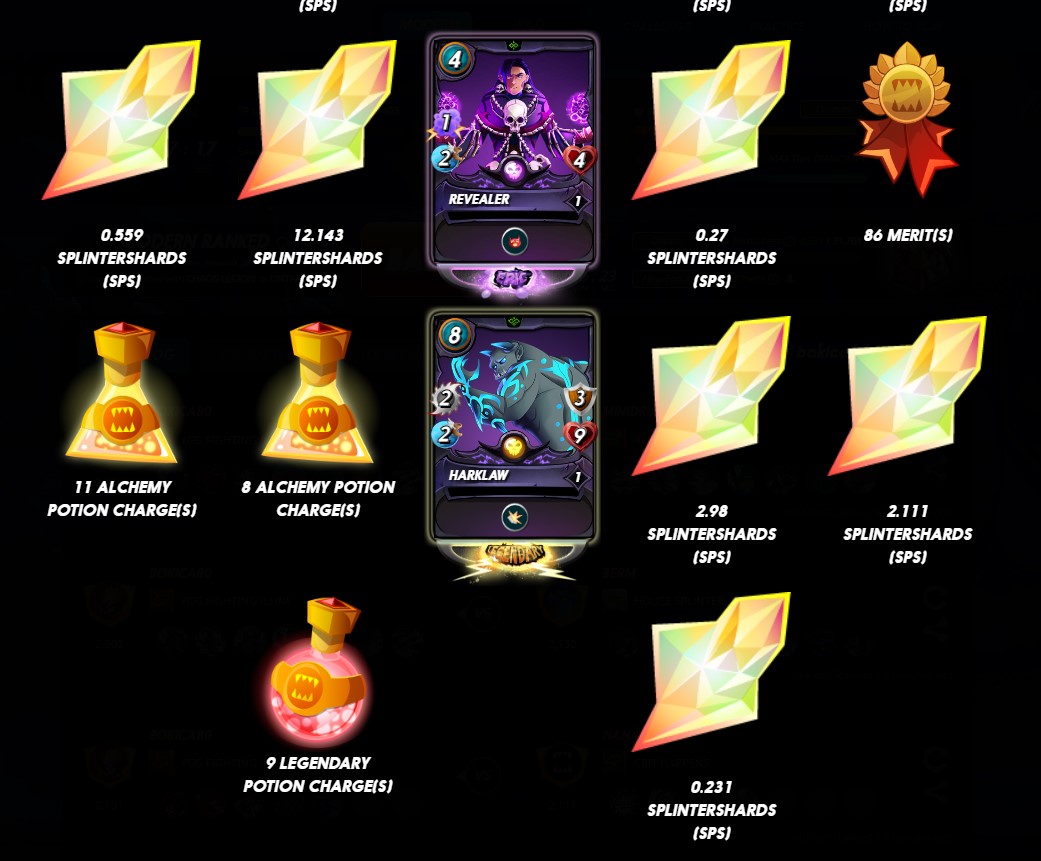 Wow nice, one legendary one epic card. Very nice. I expected some chaos packs but this time i dont have luck to get any of them. I hope in next season i will get some packs. Also in 2 packs get low number of merits. One gladiator pack cost 2000 merits, and in that pack are 5 cards, so 28 merits for reward in diamond league is funny drop i wish i get 2k merits not only 28. I play hard to get that chest and this is very small amount merits for reward. Anyway something shine in my cards and that is LEGENDARY HARCLAW.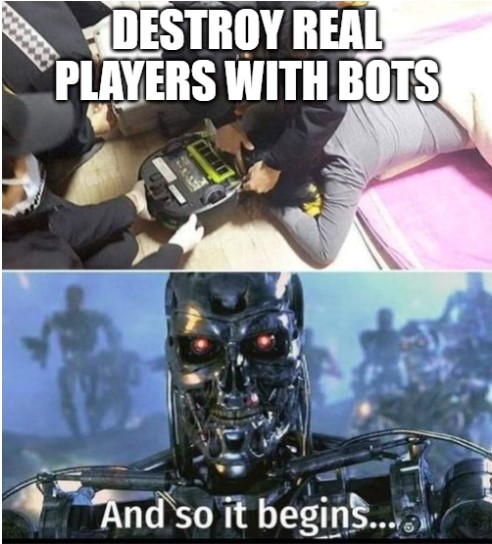 Posted using Splintertalk
---
---