Fighting FOMO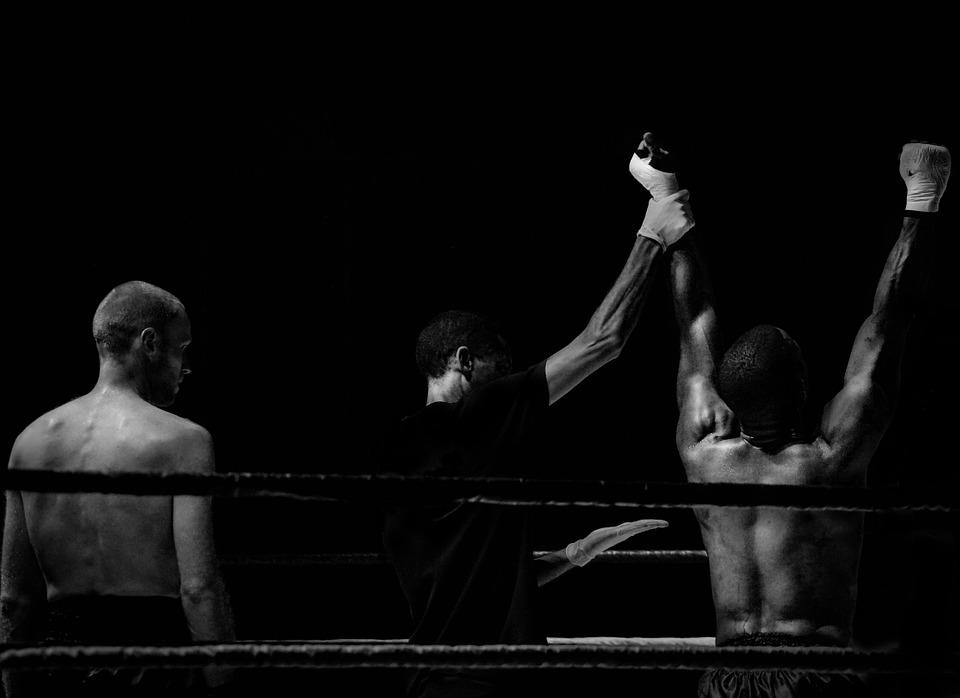 ---
The FOMO is hitting me hard the past 24 hours. I'm talking a Mike Tyson "everyone has a plan 'till they get punched in the mouth" kind of FOMO. It's honestly pretty excruciating. I guess the one silver lining that I could pull from all of this is the fact that it gives me something to blog about right?
I was fairly confident I had made my peace with not owning an SPS Validator Node License. The the announcement comes out that they are starting the drop of right around 8 vouchers per day per license to each holder.
Having just been on the winning end of a voucher flip (you might remember me writing about it last week), the FOMO is rearing its ugly head again and I am starting to second guess myself.
Unfortunately, the age old issue is the same... Funds. It takes a lot of money to buy a node. Where would I pull that from? So here I am at 7:30 AM on a Wednesday morning pouring over all of my crypto holdings trying to figure out where I can pull together the ~$1500 USD required to purchase a license.
---
HBD?
The obvious option is my HBD savings. I could pull that money out in three days and have a license pretty easily, but dang it if I don't love that 20% interest I am earning on those funds. Plus, I am basically gambling that Splinterlands is going to give a better return than that 20%. That might not be too much of a gamble given the track record of Splinterlands, but still, there is something that makes me hesitant to do it.
The CUB Projects?
What about my CUB and POLYCUB holdings? Sure, I could probably scrape together what I needed there, but then I would be basically wiping myself out. I feel like those are to platforms that are just getting their legs and the future has a lot of potential. Why handicap myself?
Fiat?
This probably seems like it would be a pretty easy one too, but have you seen the price of gas lately? With prices on the rise across the board, I feel like now would be a really bad time to plunder my savings. Plus my wife might not be too keen on it. When I am buying stuff with crypto it is one thing, but when I start using our fiat, it is a whole other story.
Travala?
I probably have enough staked away to cover what I need, but once again, it's a project that I feel is just getting going. There is a ton of potential there especially once people start travelling more and realizing that crypto is indeed the future.
WAX?
I've got a ton of holdings over on WAX that I could maybe sell to get me the money I need. The problem is, come the next bull market any one of them could blow up pretty big. Do I want to take the chance of selling off something at a loss or potential loss? The other issue is, the majority of my WAX is tied up in a delegation that pays me a 73% return annually. I'd once again be gambling on the hope that Splinterlands is going to outperform that rate.
While it is very possible they could surpass that rate, I would also be removing some of my market diversification which I am not sure is a great idea.
What else have you got?
I've honestly got a ton of little pots of crypto here and there that I could scrimp, scrounge, and scrape together to hit the mark I need to buy a license, but I feel like I would lose so much in conversions and fees that in the end I would still be losing no matter how well the licenses do.
What I really wish right now is that I had the $2000 back that I invested in LUNA six months or so ago... Me and everyone else in the world right? :P
HIVE
That brings me back to where it all started... HIVE. I've never powered down. It has never even been an option for me. However now, here I am seriously tossing it around. It wouldn't be too hard to start a big enough power down that gives me the money I need after the first week and then cancel the rest of the power down.
The money would still be staying on the HIVE blockchain, so it isn't like I am a traitor or anything right?
I just don't know if I can do it though. Something feels really wrong about it. Yet the FOMO keeps hounding away at me. Picking, pestering, willing me to find the funds to purchase an SPS node license.
It's maddening! It's first world problems I know, but that doesn't make it any less maddening!
It's funny because as much as this is purely a business decision, it honestly feels like more of a moral one, and I am not sure how to handle that.
How I wish I could go back 13 months and do things differently to position myself better for this. Maybe I will get lucky and the prices of crypto will rebound before all of the licenses in the current tranche are gone.
I don't know.
I've gotta go though, FOMO is feeling neglected while I am writing this!
---
---

---
All pictures/screenshots taken by myself or @mrsbozz unless otherwise sourced
Posted Using LeoFinance Beta
---
---