Soulbound Reward Cards Dropping Like Candy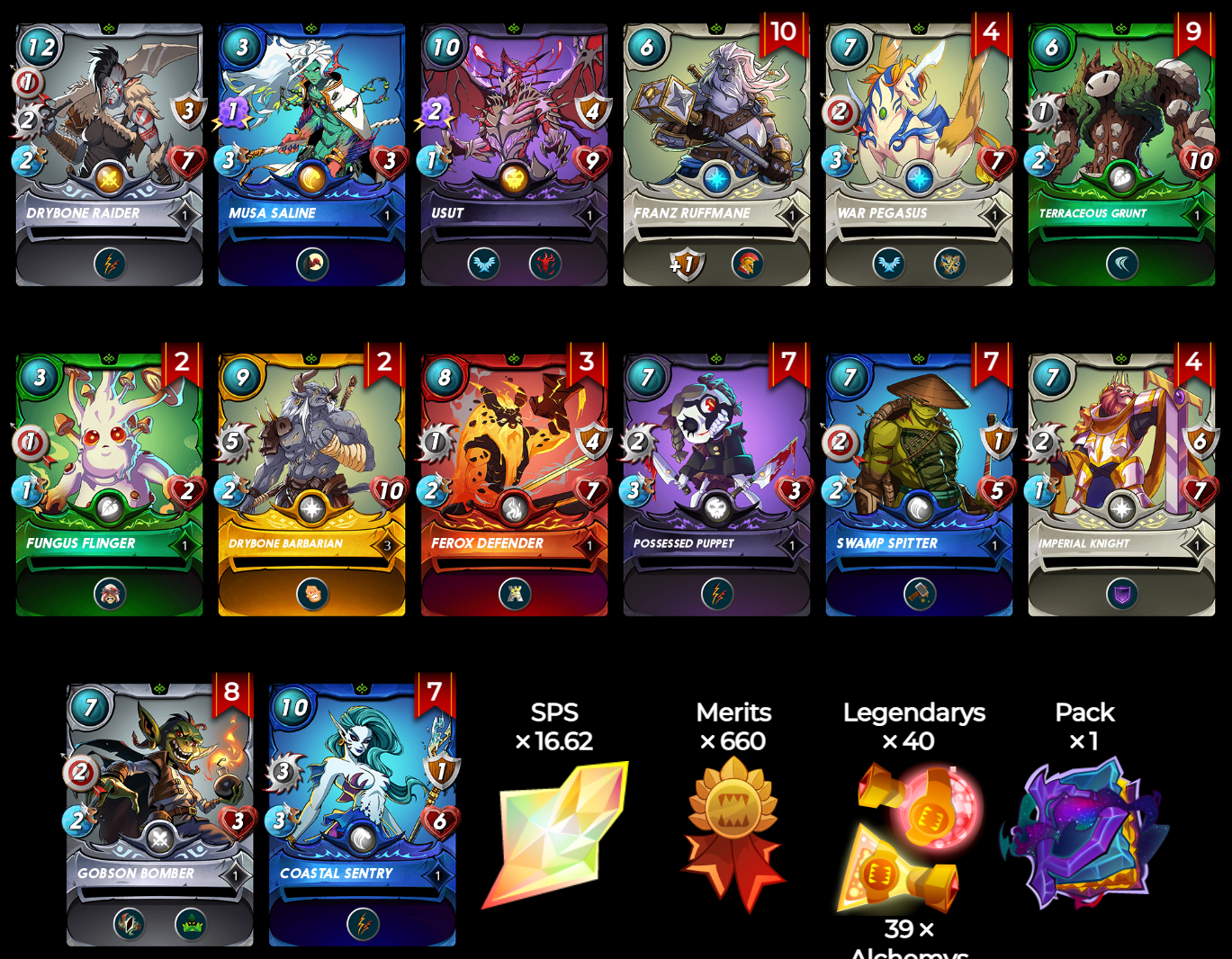 ---
Are any of you familiar with parades? I'm not sure if that is something they have all over the world. I know in the US, they are pretty popular around each of the major holidays. Band nerd that I am, I used to march in the Memorial Day parade each Spring. I can still remember trodding down my hometown streets smashing together the cymbals as a freshman in high school.
One of the things that is synonymous with parades in the US is candy. People stand or sit on trucks or floats that pass by the parade watchers and throw candy at them. Kids scramble in front of moving vehicles to grab the candy that is strewn all over the ground.
In all honesty, it isn't very safe or eco-friendly at all, but it is what comes to mind for me when I think of the new soulbound cards from Splinterlands.
Skeptical
Like a lot of people I was pretty skeptical when the soulbound reward cards were announced. As someone who is as much an investor in Splinterlands as I am a player of the game, I don't like the idea of my assets being locked. When the team let us know that eventually the cards would become unlocked, I think that softened things up a little for me.
Then I started getting the rewards and I was thinking "holy cow, this is awesome". Sure the cards are still locked for a while, but they are pretty great cards and I don't know about you, but I feel like I am getting a ton of them.
It's Ranining Cards!
I am amazed pretty much every day when I look at my quest rewards or my end of season rewards and I see just how many cards are being dropped to my account. Take a look at the opening image on this post. 8 of this card, 7 of that card, two gold foils of the same card, three legendaries... This is freaking nuts! It's not like the are crap cards either. Remember Rusty Android. Everyone got tons of that card, but nobody wanted it. Execpt maybe @slobberchops. If I remember correctly he had a profound fondness for Rusty Android.
These cards are definitely not Rusty Android. The stats and abilities some of these cards have are absolute game changers. I have already seen a huge improvement in my daily quest and season progression since I have started getting more of these cards into my inventory.
I still think it is wild each day to get my daily rewards and see that I just added 8 cards to my inventory off just a handful of chests. I think it is stuff like this that will hopefully renew some outside excitement for the game.
Then, once those cards unlock and they can be delegated, traded, or sold, it will be even better for those new players. They might not know what to do with themselves!
I guess it's pretty clear that I am now impressed iwth the rate at which the reward cards are dropping. What about you? Do you think it is sustainable? Have you been getting 5 to 8 cards at a time? I seriously feel like most of my rewards cards are at a minimum of level 3 already. Every day I am leveling up a new card or two.
Let's talk about it in the comments!
Posted using Splintertalk
---
---