Splinterlands "share your battle" challenge: Adelade solos 22 HP with only 1 HP of her own!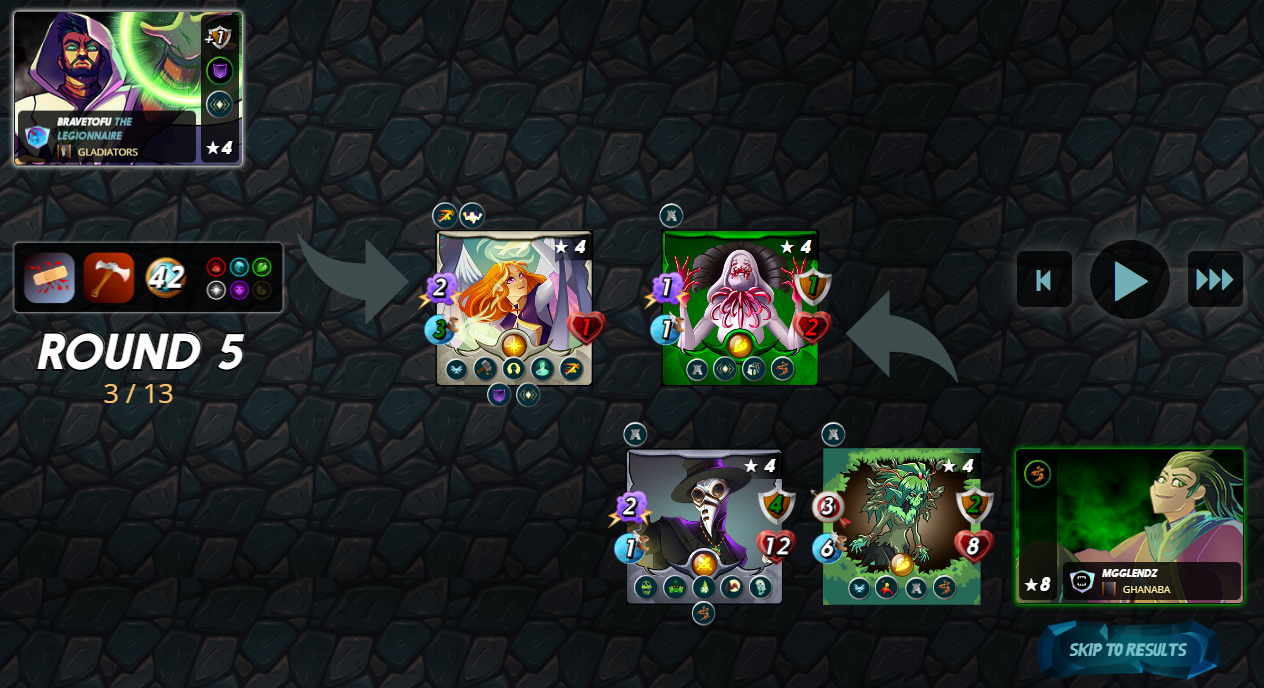 How did Adelade end up in this position? What dreadful decisions did she make? Will she survive the next turn? And will Mylor's smug look ever go away?
I realize this battle doesn't feature this week's spotlight card Tenyii Striker, but it's just too good to pass up so I'm sharing it anyways.
If you want to go straight to the battle link, here you go: https://splinterlands.com/?p=battle&id=sl_05766ed796b2b8c538a042353e638d25
Round 1
The battle begins, and I'm feeling moderately confident. Anytime I have Shieldbearer in the front and Jared able to attack from the back, I'm thinking about that tasty bloodlust and how good it'll feel when Jared gets on a role.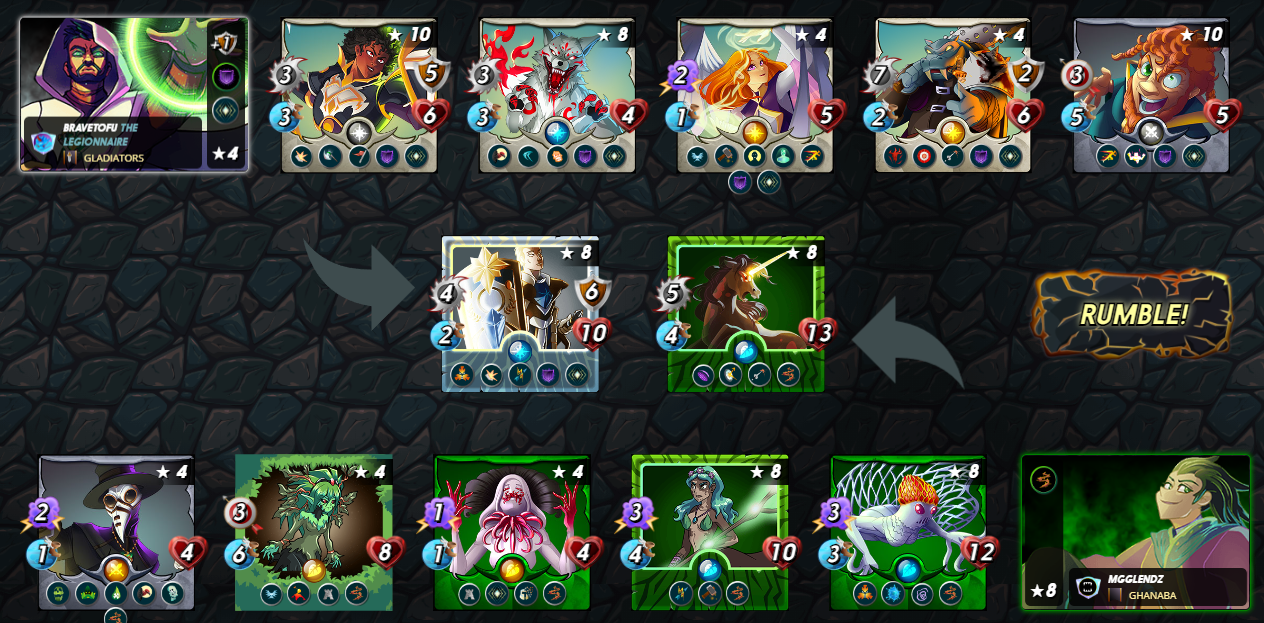 Round 2
At this point I'm starting to have concerns. Jared just pummeled the slipspawn for a wicked 1 damage due to its forcefield, and the shieldbearer is about to lose his first life.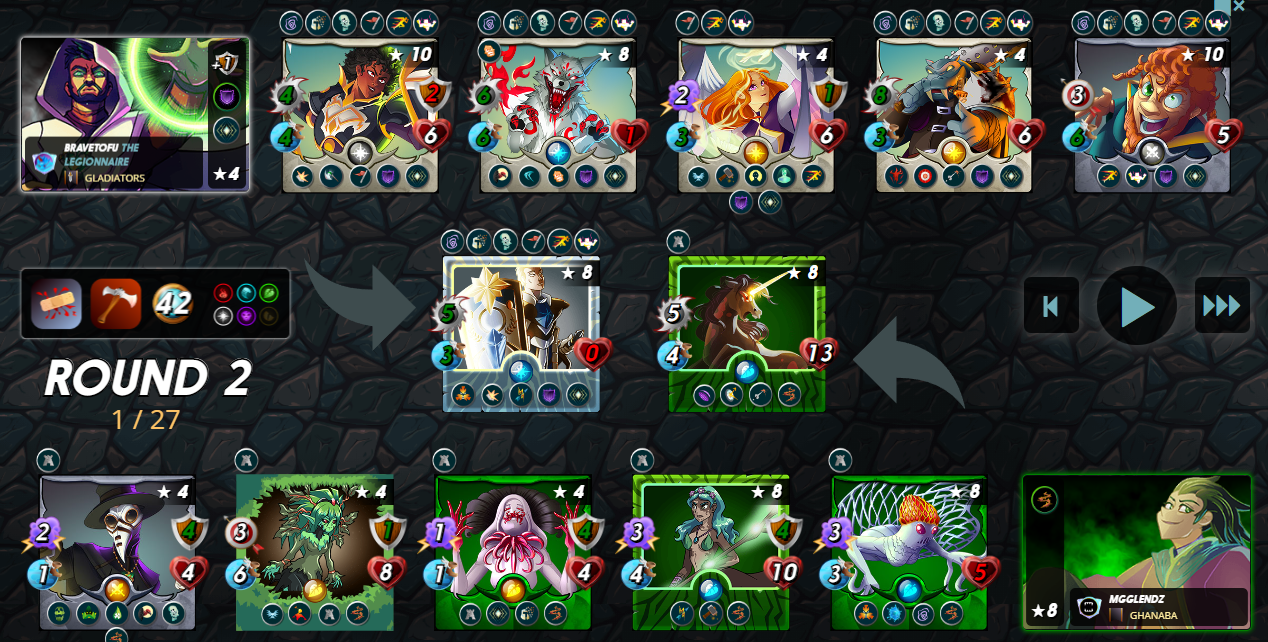 Round 3
At the beginning of round 3 I'm feeling sort of bullish, as the slipspawn is down. Vulguine gets wrecked by thorns, but Jared's still around, so...maybe?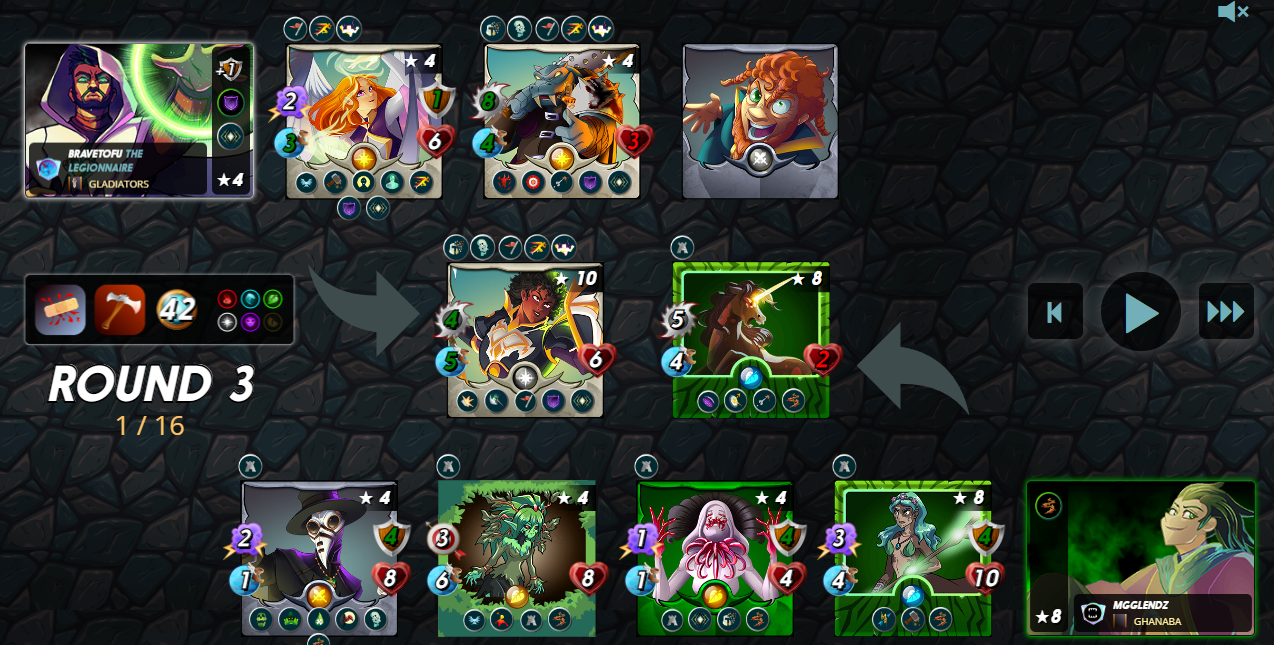 Round 4
The last round was a disaster, with Jared kicking the can. It's not looking good at this point. I'm about to rage quit but decide to stick around for a bit longer. Gotta feel the pain.
Round 5
At the start of round 5, I've pretty much given up. The spirit is about to go and will kill my Supply Runner, so all that'll be left is Adelade with 1 HP. How can we possibly recover, right?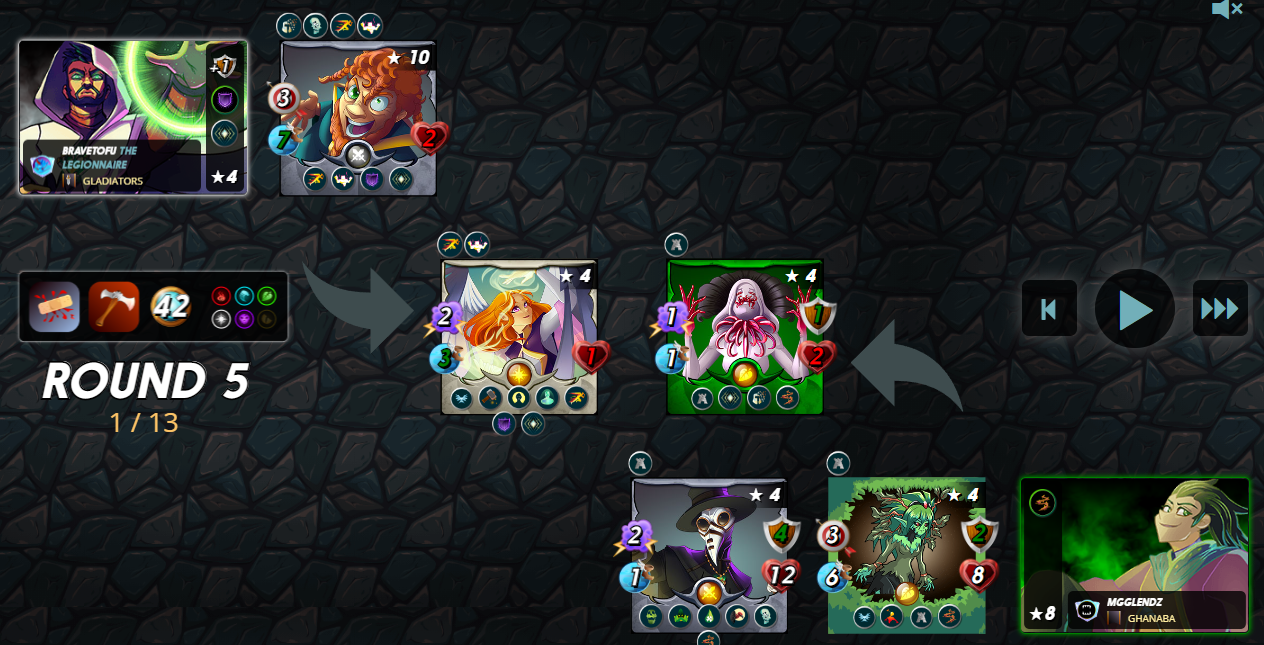 Round 5
Hang on a second, what the hell just happened?? With the spirit in front and unable to attack, Adelade's immunity from Doctor Blight's poison, and Rathe providing Void Armor and Adelade repairing herself each time to block Blight's attacks... Adelade can't die!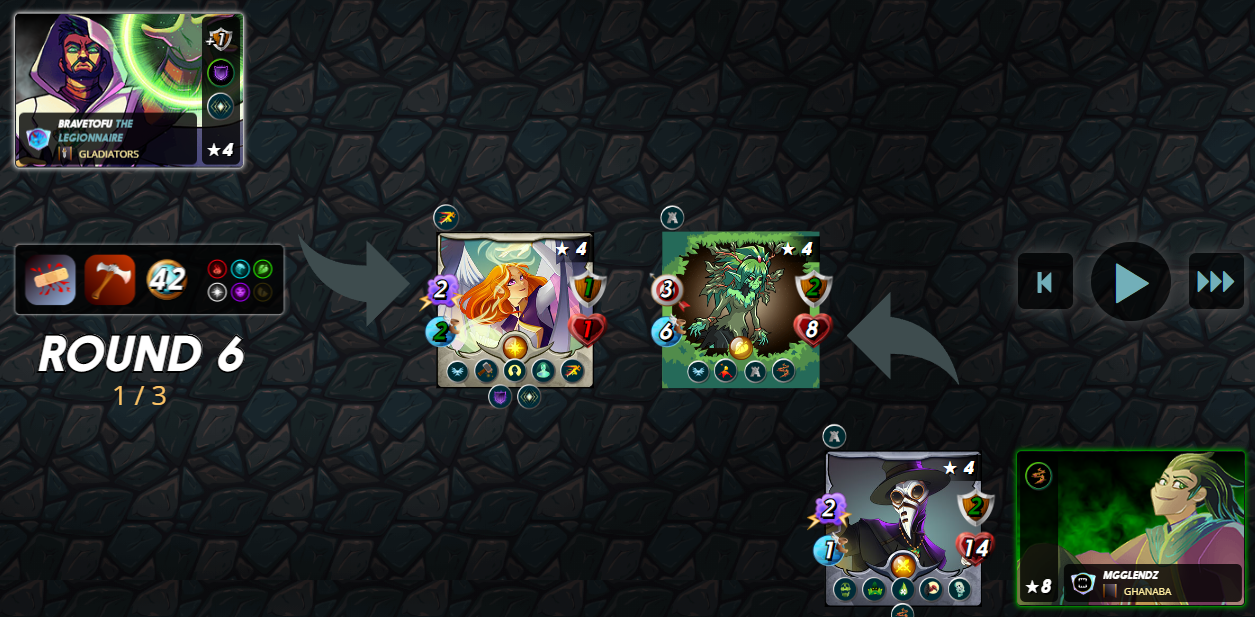 Round 9-17
It's now literally just a race to beat the fatigue!!!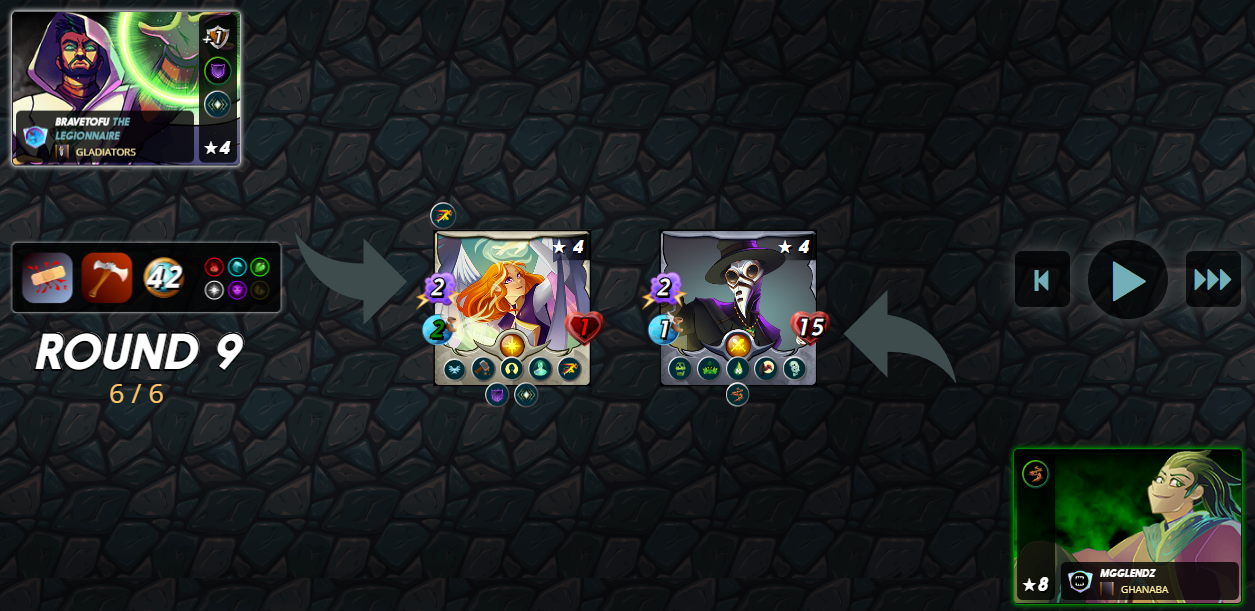 WE'VE DONE IT! AND LOOK AT MYLOR'S SMUG FACE NOW!!!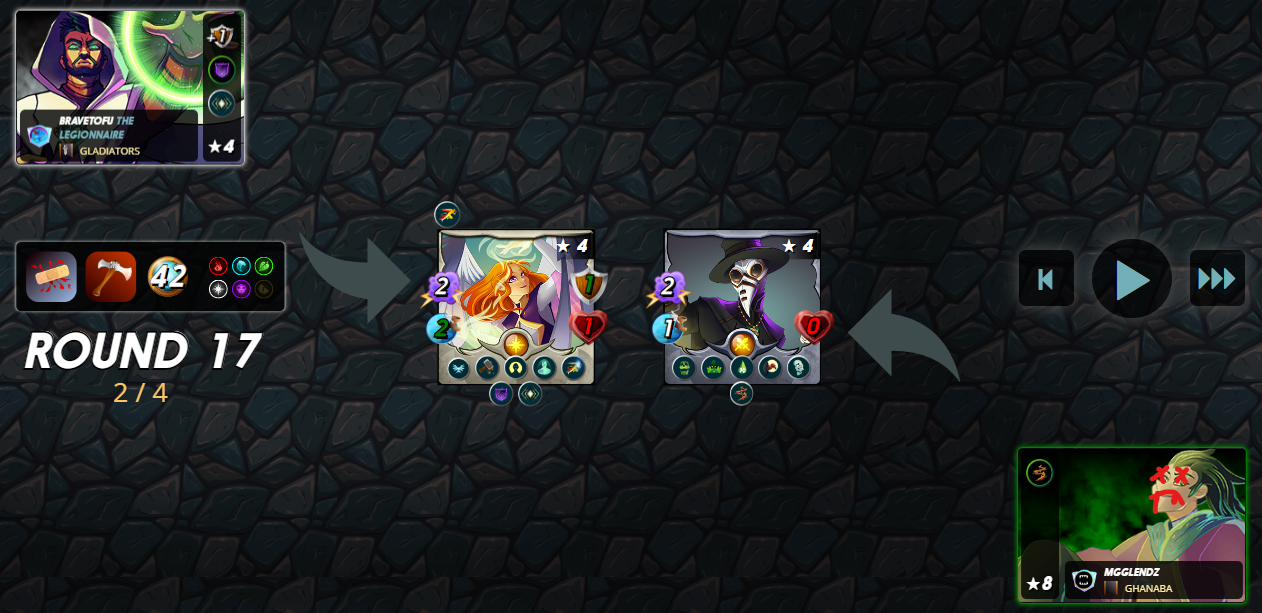 Adelade and Rathe went on to elope to a faraway island. The End.
Here is the link to the full battle for your viewing pleasure: https://splinterlands.com/?p=battle&id=sl_05766ed796b2b8c538a042353e638d25
Posted using Splintertalk
---
---