Splinterlands Battle Diary _ PELACOR MERCENARY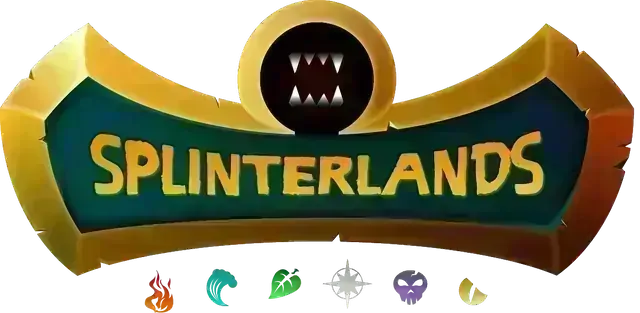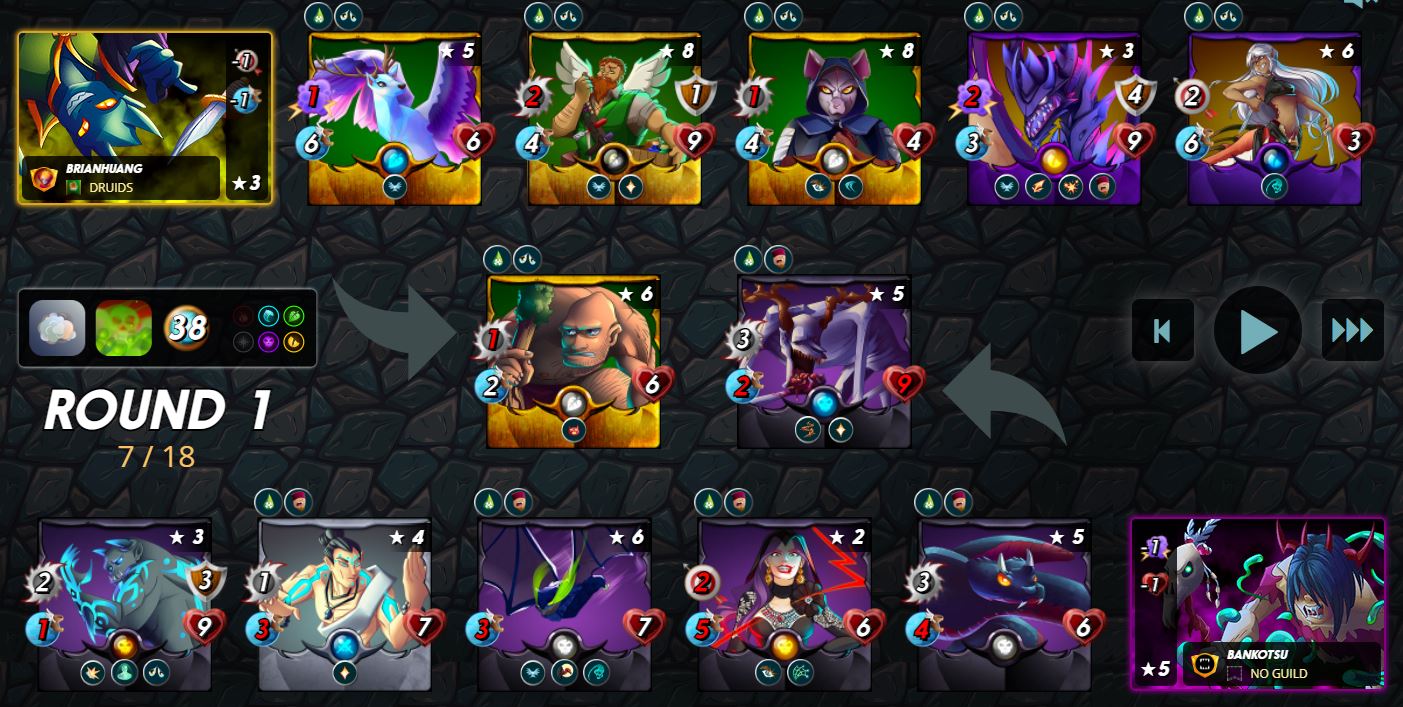 Mana Cap - 38
Game rules set「FOG OF WAR」and「NOXIOUS FUMES」,choose Dragon Camp.
FOG OF WAR - Monsters lose the Sneak and Snipe abilities.
NOXIOUS FUMES - All Monsters start the battle Poisoned.
** Combat Strategy **
Max mana is 38, Summoner chooses QUIX THE DEVIOUS. This time PELACOR MERCENARY is responsible for dealing with the NOXIOUS FUMES rules and hope to stay until the end.
the first monster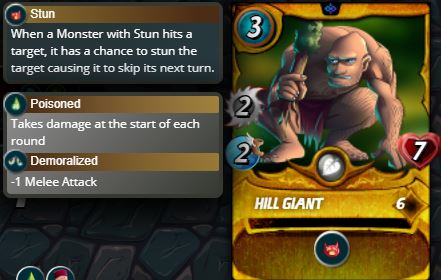 HILL GIANT has high blood volume and will not consume too much mana cap, so it is suitable for use in this game rule.
the second monster


The speed and attack power are good, and the blood volume is also high, which is suitable for use in this game rule.
the third monster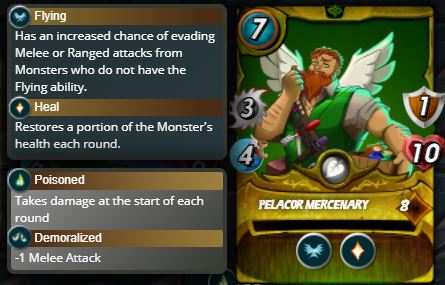 This game depends on PELACOR MERCENARY to last until the end. Self-healing skills can make up for toxin damage. As long as it is not over-attacked by the enemy, it should be fine.
the fourth monster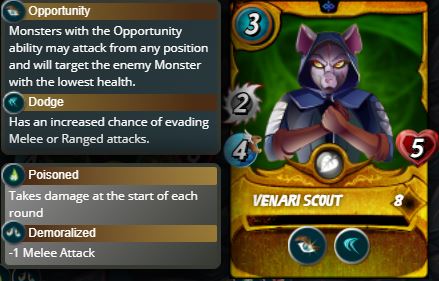 The blood volume is low, but the equal opportunity skill has the opportunity to destroy the enemy monster with low blood volume first.
the fifth monster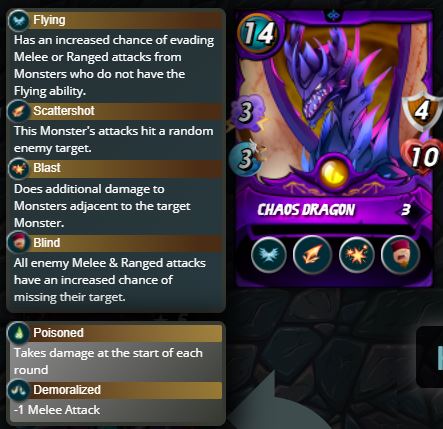 I think the most powerful existence of the dragon family, with high attack power, and a collection of two skills, SCATTERSHOT and BLAST, make the attack very effective and cover a considerable range, quickly annihilating the enemy army.
the last monster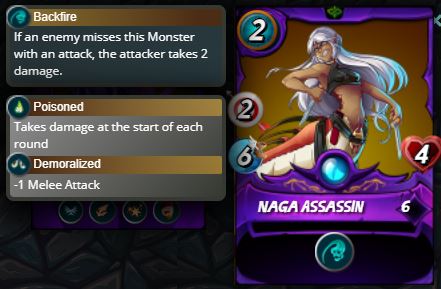 The upper limit of mana is insufficient, so send NAGA ASSASSIN which only needs 2 mana.
Personally, I see no problem with strategy. Maybe you have a better opinion, you can leave a message to exchange.
Battle link
https://splinterlands.com?p=battle&id=sl_e28f62e2337c1f78a4fd1865d05bee27&ref=brianhuang


Splinterlands : Play2Earn
https://splinterlands.com?ref=brianhuang


Posted Using LeoFinance Beta
---
---