BRO NEWSPAPER | ISSUE 22 | 2022

BRO NEWSPAPER | ISSUE 22 | 2022
We try to keep you informed about the tribes which we have invested in with Brofund, since you, as a BRO-Holder, have also indirectly invested in those projects. Due to this, it's possible that you will see some tribes often, and others not at all. This hasn't got anything to do with the tribe itself, or that these tribes are not active. It's only because of the fact that we have not (yet) invested in these projects. Since @raymondspeaks is always on the lookout for projects on Hive-Engine to possibly support, this can change from week to week.
We have decided not to include more than 3 projects per week in the Bro Newspaper. This makes it easier for you to read, and you don't get an excessive amount of information. If I were you, I would pay close attention to those three projects, because they could become very interesting in the short run. For now, let's just say that your time and attention could pay for itself!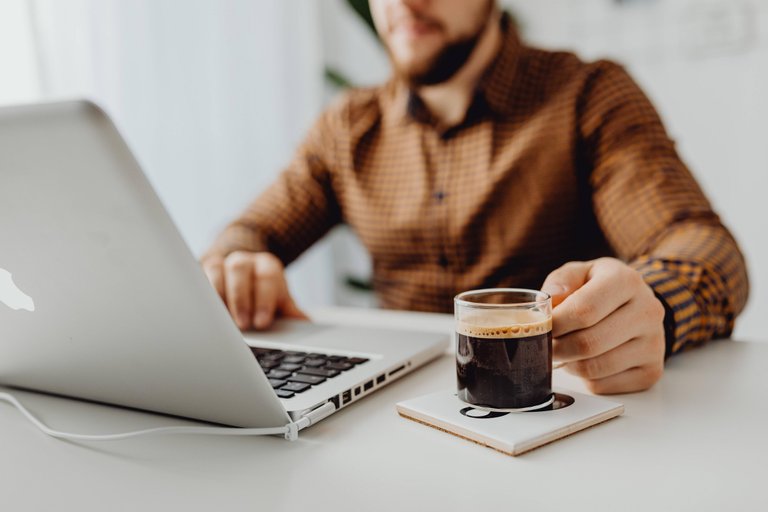 Hello BROs!
It's Sunday, and that means it's time to relax. Grab that cup of coffee, sit back and enjoy the latest edition of our Bro Newspaper on this Pentecost day.
The crypto market seems to have had a little rally of relief, and of course we'd all like to see it go up a bit further. But will that happen soon? I don't know! Many experts expect one last downtrend to complete the latest Elliott wave. We'll have to wait and see what happens. In any case, it is certain that developments will continue on Hive.
Let's dive in!
TRIBE & PROJECT NEWS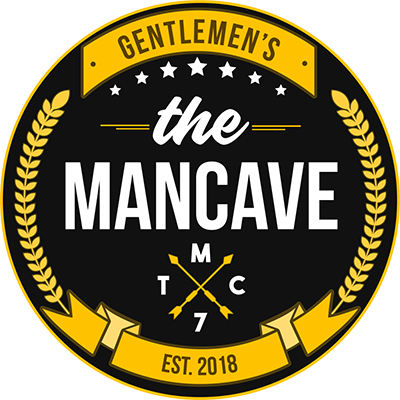 Our @raymondspeaks has woken up from a spring dip. He's taken the helm again after consulting the Bro Dragons!
Last week I wrote that the BROs have bought in a racehorse project. You can read more about that in the blog that Ray wrote later! For all interested, click on this link and imagine yourself at the racetrack .
In this blog Ray also briefly touched on the state of the capital of the BROs, and translated that into a price for the BRO token, for sale via the Hive Exchanges such as Hive-Engine, Leodex, Tribal Dex. What appears now? Considering the capital backing the BRO tokens, BRO is currently TOO CHEAP!
1 BRO is currently backed by $2.66, and is trading at $2,068. That's cheap BRO. Too bad I don't have any liquids myself at the moment, otherwise I would have grabbed some tokens! If you do have liquids, and want even more BRO tokens, now is the time to make that happen.
It's the perfect time to pick up some BROs anyway, if you were already planning to. In the coming week there will also be some changes in BRO's dividend system. We are going to switch to HIVE dividends! We leave the Hive-Engine tokens alone. The idea was always a good one, supporting tribes and issuing their tokens as dividends. The intention was that the dividends would increase over time. Unfortunately, it turns out time and again that this is not a viable option because the Hive-Engine tokens almost never hold their value. The result would be that the dividends don't increase in time but the total value of the dividends actually decreases. What ensues is that the BRO token is ultimately seen as less valuable for holders. Any one token can be backed by as much capital as we can collect but if the buyers don't see the value of BRO because the dividends don't grow with them, then BRO slowly becomes a trading token which eventually ensues in further price decrease.
Long story short, Ray doesn't want to see this happen. His idea of making BRO holders richer by keeping BRO in their wallet is still as strong as the day BRO was launched. And that is also the reason why BRO stops issuing Hive-Engine token dividends. In this post from @brofund you can read all about the upcoming change to HIVE dividends
Meanwhile, BRO's marketing is in full swing as can be seen from the recent Twitter activity! Make sure you follow up with that as well.


So now we´ve spoken about what is happening to BRO, let's go on with a tribe that most people on Hive have an investment in. One of the first NFT Play2Earn games: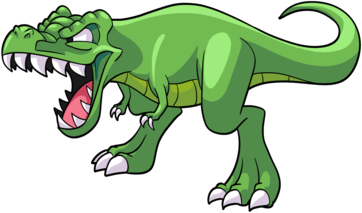 Anyone who has kept an eye on the @splinterlands account lately was already prepared, of course. The ranked rewards would get an update! This week it suddenly happened, and that was a change. Where you were used to having to win 5 games a day for your daily quest, you now have to keep your FOCUS on it. The daily quest has changed to a daily focus. The rewards have also changed. I have heard different opinions from people left and right. One is happy with it, the other not at all. People complain that it takes longer to earn the same amount of rewards. In my humble opinion, this update is good for the game. I am thinking in particular of the people who are now onboarding and who cannot or do not want to put a lot of money into it. These people can also get more rewards with the new update, whereby the rewards for the players in the higher leagues are still better. That's good too. But the fact that the smaller players can now also receive more rewards by playing (gosh is it a PLAY-2-EARN game again?), is very good for the game in my opinion. New players may now become less easily discouraged. It takes some getting used to for everyone, but as long as you keep your FOCUS on it, everything will be fine.
Keeping your focus on it is a good idea anyway. There's quite a bit to come in Splinterlands. Then of course we talk about the upcoming change of game system to "Modern / Wild format", and lots of other things are going to happen. I recommend to keep your eyes on the @splinterlands account because the updates are coming at a rapid pace these days.
Not only the updates are coming at a rapid pace, but so are also the first rewards for the people who have bought a License. They will start receiving vouchers in their wallets from next week. SPS will be added daily from August.
You could say that there is much going on in Splinterlands right now, as there are so many opportunities to earn in the game. It's TOO much to describe it all here. But be warned... Splinterlands could be ready for another moonshot.
If you think that you're not ready for another moonshot now, but would rather have some more assets before that, then maybe now is the time to buy some packs quickly, and who knows, you might also have a chance to receive a GRANDMASTER in the next airdrop that is almost here.


In case you're not a big fan of metaverse gatherings but would rather hang out on Discord to talk about gaming, then there are plenty of like-minded people to be found. How about the brand new Discord server of: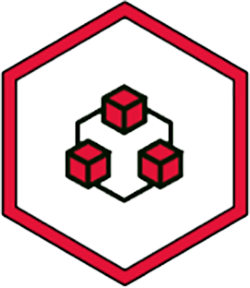 Remember when I wrote about Hivebuilder's SPS validator node project a few weeks ago? There is also an update to know about. The license has been purchased. This is good news for all the people who bought SCV, because starting next week the first rewards for holding the SCV token will trickle into your wallet. The first rewards you will receive are vouchers! This makes holding the token even more interesting, especially if you also keep in mind that there is a buyback guarantee, and that active efforts are being made to raise the floor price of the token. A win/ win situation.
If you missed this project the first time, no worries! It's not too late to get in and get your fair share of this token.
Check out their project where they explain that you too can have a share in a Splinterlands Validator Node The SCV token is for grabs on Hive-Engine for just 0.01 HIVE. The price is pegged at this and Hivebuilder usually offers a buyback guarantee.
Now of course, you want to know what the payout for token holders is going to look like. Luckily for you, Hivebuilder is very transparent to its token holders. So you can read all about the rewards distribution in this post.
So here´s the deal! If you couldn't or don´t want to buy a Splinterlands Validator Node yourself, and still want to be involved in the Validator Nodes: Buy SCV! You still have the opportunity to get in, and get your share of the vouchers and later on SPS, for just holding SCV tokens.



Last week I told you about the new topic I wanted to add in the BRO Newspaper. It turns out that our fearless leader, @raymondspeaks, loves this idea so much that he decided we should give that new topic its own day. So instead of adding it to the newspaper, you will have to check out our account again tomorrow to find out more about:
"PEOPLE BEHIND THE PROJECT"
Starting tomorrow from the @brofund account. The first one we've approached for this is none other than:
If you are curious what we have asked him, and his answers, if everything goes according to plan, you can read it all tomorrow!



We will quickly move on to the weekly piece that requires your activity. Let's take a look at some of the weekly:
CONTESTS & CHALLENGES
Before you participate, check the announcement blog so that you see what the rules are.

I don't want to overflow the BRO Newspaper with contests, so if you want to find more, go ahead. There are plenty that I didn't mention here. But for us it's time to see if there's some juicy gossip to share.
DID YOU KNOW THAT;
Everyone wants to stay on top of what's going on in the big world of Hive. This is logical, because so much is happening that it is almost impossible to be 100% aware of all of the projects. There's not only lots going on with the projects, it also remains interesting to look at the people who use this blockchain!
One of this week's best posts came to my attention when @burlarj shared it on #listnerds. We all know @neoxian. He is currently living the dream that many people are pursuing! He made it happen! After 25 years of a regular day job, he was able to fire his boss! He has retired on crypto and with a sensible lifestyle he will never have to work again.. Congratulations are certainly in order here, and let this be an example for many. So you can achieve a lot by being patient and boring (his own words). I think this might just be the best advice ever.
When we speak of PATIENT and BORING, we're not talking about @votebetting. I can say that with certainty. He's more like, "I'm investing $500 today, and I want $1,000 back tomorrow." Now that may sometimes be possible when you talk about projects with a very high risk, and that is precisely where the problem lies. The risks are so great with these projects that if you invest $500 today, you will have $1,000 tomorrow, but if you don't get out very soon, then the day after tomorrow you will only have $10 because another rug pull happened. Everyone learns most from their mistakes. You become wise through shame. So has @votebetting, fortunately! That is why his latest ideas guarantee a certainty, and seem to adhere more to the principle of getting rich slowly.
Some men can be so funny! Just imagine this, what would you think if someone lost his dog without even knowing that his dog is lost! And then sees through a public Facebook message that he can pick up his dog from the vet. That happened @melbourneswest this week. I don't know if it's a good sign for the dog that he didn't even notice that Bella was gone. Hopefully Bella will raise her owner better so that she doesn't have to go out alone anymore.
If you thought that was all, think again. Because right after that he says that women are so funny! Yeah right! Women are funny. Of course they lose one or two things. Sometimes important things like their car keys. But compared to a dog, keys are so small, it's much easier to overlook. Keys are also not living things, so they are much easier to forget. You also do not throw a dog in a bag, which you usually do with keys. So well, I think it makes sense that you can lose your keys once, or several times. But a dog? Funny how you can lose a dog without knowing it, and then call a woman funny because she lost her own car keys once.
From @melbourneswest's wife's car keys we go straight to a woman who certainly has a thing for cars. I would almost say, a woman many men could learn from. @riverflows knows how to handle cars, not just any car. We are talking about a cool car here! A beautiful Landrover that has been completely refurbished. If that's not cool! Which man here from the Cave is going to imitate that? If you want to know what I'm talking about, check out the blog that @riverflows wrote. Also a typically feminine side to this blog, the sweet birthday gifts specially selected for her hubs.
Enough gossip for this week. Let's not exaggerate. This is not a gossip magazine!



So let's have a look at the news that is relevant to each and every one of us. And that's the:


GENERAL CRYPTO NEWS
With all this news, this issue of the BRO NEWSPAPER is coming to an end. I hope you all enjoyed it and I'll see you in next week's newspaper. If you feel there's something in this newspaper you'd like to chat about with us?
You can find us here;
Make sure to also give our TWITTER a follow
A last note:
Don't forget that you can take on a subscription to this Newspaper! One tag each week when posting the newspaper. You can get it by just leaving a comment here that you want to take on a subscription, and if you want to get out, that's just as easy too. Just leave a comment that you want to cancel your subscription, and it's done!


Have a good week BROs
---
---