Last Weekly Splinterlands Cards Giveaway Winners

Hi everyone,
I have been giving away Splinterlands cards since a while now and everything has to come to an end sooner or later. And that time has come now. But it is not the end of giveaways on my blog. There will be other giveaways coming up soon, so you can be excited. The only thing that will change is that they won't come as regularly as in the past. Because of stress with university and stuff, I hope you understand.
My weekly giveaways were a great success:
16 giveaway posts
Given away 21 cards worth ~ $10 in total
Delegated 4 cards for 7 days
Many participants who took part (almost) every time
I want to say thanks to everyone who supported my giveaways, all this was only possible because of you 🙏
And remember, this is not the end. It's just the beginning of a new giveaway chapter 😊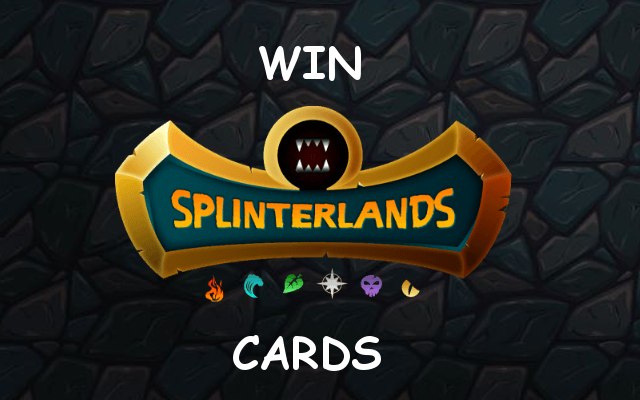 So in this post all the last winners of this week will be drawn but there won't be a new giveaway. There will be other giveaways coming up but I can't say when. Now let's get to the final winners!
The winners
Giveaway 13:
The winner of the Pelacor Deceiver is: @jmehta
The winner of the Pelacor Mercenary is: @arkasz
Giveaway 14:
The winner of the Twilight Basilisk is: @litrydow
Giveaway 15:
The winner of the Gloridax Soldier will be announced next week since this giveaway is still running. If you haven't joined yet, you should make sure to enter here.
Giveaway 16:
The winner of the Demented Shark 1 is: @mein-senf-dazu
The winner of the Demented Shark 2 is: @yras
And now it's time to draw the winner of the daily jackpot of 0.7 Hive. I actually rounded up to 1 Hive 😁 The following users participated every time this week: @myothuzar, @subidu, @ravenxbr, @yeckingo1, @tokutaro22, @spryquasar, @modough, @rayius, @inuke, @arkasz, @blaceflo1995
Everyone of them deserved to win, thanks for your support. But only one of them can win and the lucky winner is: @tokutaro22
All prizes were already sent! Congratulations to all the winners 🎉 And don't be sad, if you haven't won anything because like I said there will be other giveaways coming up! And there's also giveaway 15 which is still running.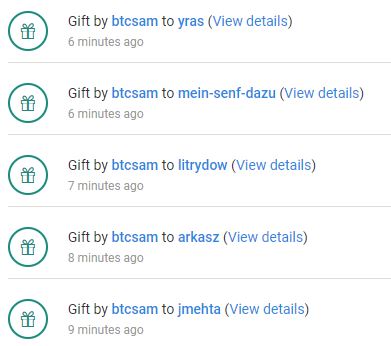 That's it. Thanks again for all your support and hope to see all of you in my next giveaway posts 😊
Cheers ✌
---
---