Next Splinterlands Cards Giveaway Winners 🤩

Hi everyone,
I am giving away Splinterlands cards since a while now and there was a change of rules of my giveaways which some users still might not have unsterstood. So here goes again: All my giveaways are running until Sunday. That means that all raffles will be ended & winners drawn just once a week on the same day (sunday). That way it will be easier for me to draw all the winners and give away all these cards without the need to invest too much time (which I don't have because of university haha).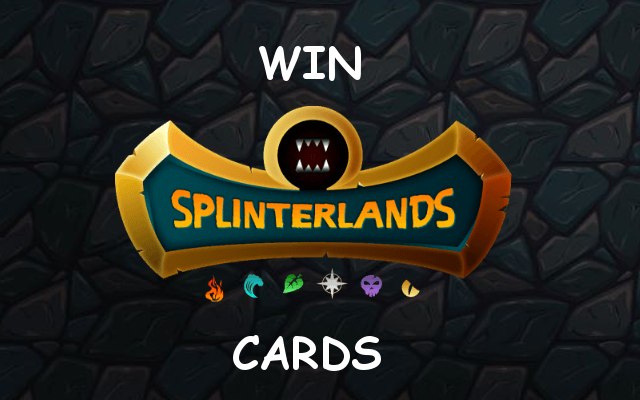 In this post all winners of this week will be drawn but there won't be a new giveaway. The next giveaway will start next week, probably on monday. So make sure to follow me. Upvoting this post is still appreciated though because the pending payout will have an influence on the jackpot and the next cards that I will give away.
The winners
Giveaway 9:
The winner of the Efreet Elder is: @braaiboy
Giveaway 10:
The winner of the Venari Heatsmith is: @draicor
The winner of the Ant Miners delegation is: @myothuzar
Giveaway 11:
The winner of the Barking Spider is: @mario02

Giveaway 12:
The winner of the Demented Shark is: @modough
The winner of the Pelacor Mercenary is: @inuke
And now it's time to draw the winner of the daily jackpot of 1.03 Hive. The following users participated every time this week: @modough, @arkasz, @tokutaro22, @mario02, @champster101, @draicor, @rayius, @myothuzar, @ijat, @yinmir, @dubble, @irisworld, @spryquasar, @subidu, @yeckingo1 & @ravenxb
Everyone of them deserved to win, thanks for your support. But only one of them can win and the lucky winner is: @ijat
All prizes were already sent! Congratulations to all the winners 🎉 And don't be sad, if you haven't won (yet), there are still so many cards to be given away next week.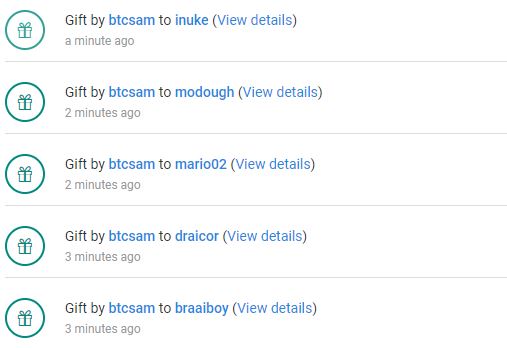 That's it for now. Thanks for reading!
Cheers ✌
---
---