My favorite splinter on splinterlands
Happy sunday famz, it is the beginning of a new week, may it favor us, more writing ideas to the writers on the hive blockchain, i have been planning to write a splinterlands post for a while but i have been pre occupied with communities challenge post but i said i must not miss it today!...
My favorite splinter must definitely be the most brutal of all and which splinter can it be if not the dragon splinter? none can be compared with it and why is the dragon splinter unique and extra ordinary? one is because of their summoners.. They can be used to summon any of the other four splinters and secondly is the monsters too, they are well over powered and can cause havoc to a whole splinter if well chosen and placed...

So many dragon summoners, i know new players may not know some of this summoners though since they were the first set, i also have my favorites in this dragon summoners and my top 3 most used is byzantine kitty, selenia sky and camila sungazer..
I love byzantine kitty the most because of its amazing abilities, it never miss an attack and it gives two speed to monsters and we all know the victory of a battle depends on how fast this monsters are so speed is a necessity except it is a reverse rule battle..
There are so many dragon monsters that i can not show all their pictures but i am obsessed with some of them and i will share 2 that i often use in battles....
gold dragon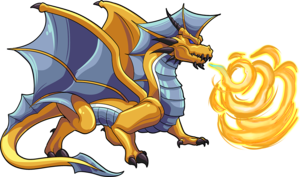 I was so obsessed with the gold dragon during my first year playing splinterlands, i won many battles but i always lost to top players because i keep using this monster in low mana battles, i use it in 15 mana battles along with lord arianthus when i could have used many 2 and 3 mana monsters, it was later i realized my mistakes and changed but it was fun while it last, i was so predictable back then, it is just as if the opponent knows what i was going to use and they always have the right monsters in check to counter the attacks!
I still use this monster now but not like before, i no longer use it blindly and only use it in battles where it really fit into!
dragon jumper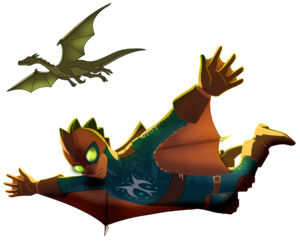 The dragon jumper have saved me countless times, in tournament he has won me many prizes and in leaderboard he has won me many trophies too by helping me to win battles, all thanks to its speed and stun ability, it rarely miss an opponent so never underestimate this card, i use it more now than the gold dragon,.. The gold dragon has a weakness and that is it being a magic monster and if the opponent use a magic reflect, it could be a disaster but the fact that the dragon jumper target the weakest monster is an advantage, call it an assassinator..
You can try to use this two monsters more in battle and you will realize the fun you have been missing not using them!


if you want to be a part of this week steemmonsters challenge, you can join from here
All pictures are gotten from splinterlands lore and gif credit goes to splinterlands.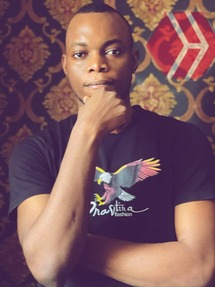 Just call me Burl.
I am a professional gamer, motivational speaker and a crypto enthusiast
Discord: burlarj#8326
Twitter id: burlarj1
Telegram: burlarj
God exist, i am a living testimony
Giving up is not an option, every hustler has a pay day
Don't wish for it, Make it happen



Posted using Neoxian City
---
---