Splinterlands — Brawl Report and Social Media Challenge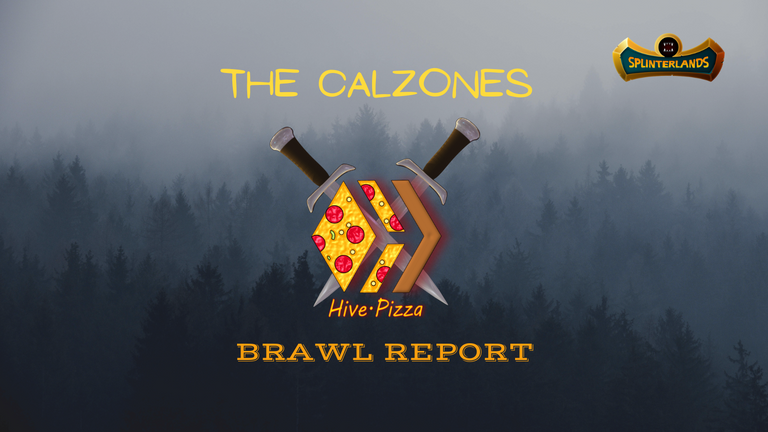 Back after my longest dry spell



🐲 Brawl Report 🐲
June was a crazy month at work for me and while I was able to get my Brawls and dailies in, I didn't have time to create posts. It feels good to have the time to get back in front of the computer and share a Brawl report and other SPL thoughts with all the changes that have happened...

I beat a solid Quora lineup 😱
I typically dread seeing a Kelya lineup going against Obsidian as I know I'm likely losing Kelya's armor buff. Add in an opponents Quora and I don't typically expect a win. So how in the world did I pull this one off??? The TLDR; I out magic attacked Obsidian with a Kelya lineup thanks to the Silenced Summoners ruleset😀
| CARD | WHY DID I CHOOSE IT? |
| --- | --- |
| | Still one of my favorite tanks |
| | I don't own many gold Gladius cards so it is always fun to get the chance to use one. Relenor would make a great tank, the Reach ability make shim a great secondary tank. |
| | High health and Void make Oshanuus my typical buffer against a magic heavy opponent |
| | Resurrect and Inspire are a great combo. With Diemonshark and Relenor up front this card becomes even more important to my strategy |
| | I don't often find the perfect opportunity to use Captain, but the Blast ability should help remove some Divine Shield protection from my opponent and the Affliction will come in handy against Quora. |
| | Another one of my favorite cards. High health and three magic attack! |
My opponent had a solid lineup. Quora had Bloodlust go off and Martyr helped give her even more buffs, but thanks to Affliction and my high magic attacks I was able to bring Quora down and minimize Goblin Psychic's Tank Heal. I benefited from Obsidian not being able to give my opponent a magic buff, but that highlights the importance of using the match rulesets to your advantage. In a no rules battle my opponent would likely have had the better of me.


🎉 🎉 4—1. Two of the wind were from opponents fleeing, but I'll take it 🎉 🎉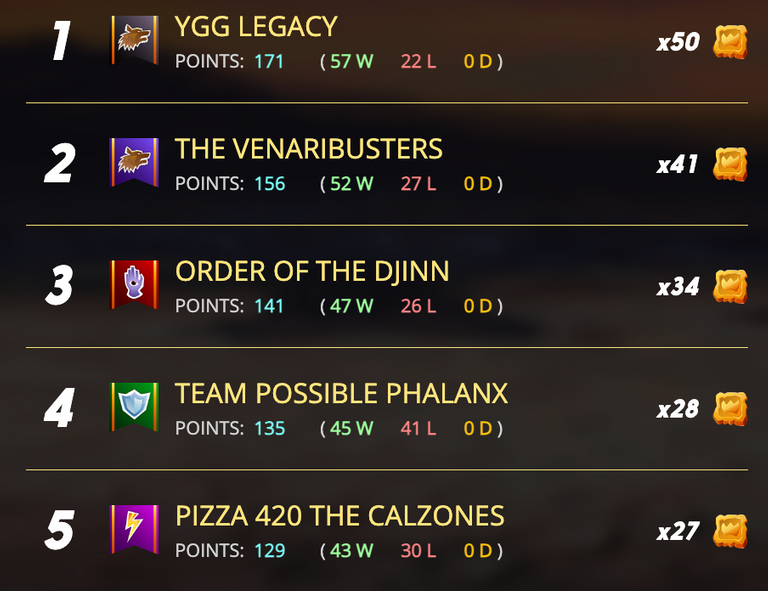 The Calzones need a few more brawlers to get higher up the podium, but we are consistently putting up a winning record so no complaints from me. The SPS rewards will hopefully start drawing more recruits in as SPS becomes more and more important to earning rewards. We are also getting closer to moving into tier three Brawling which can hopefully pull in more recruits as well.

The Calzones are Looking for Recruits!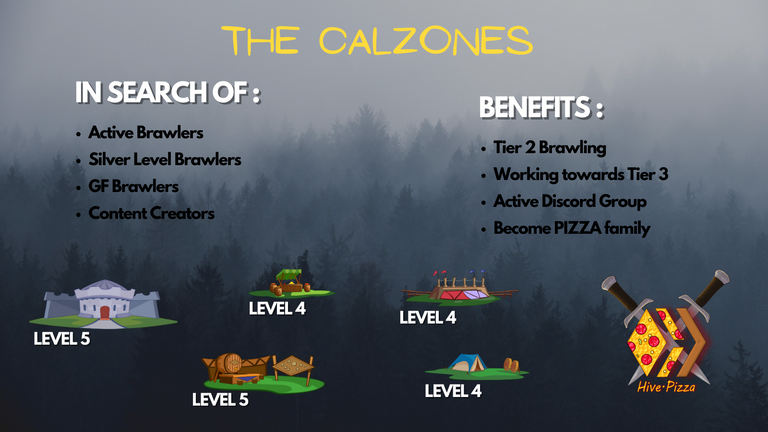 Come check us out on the PIZZA Discord if you are interested.


Other Pizza Guild Brawl Reports
@kqaosphreak — Brawl report #94
@blitzzzz — Week 85 PIZZA 2 report
@vaynard86 — Social Media Challenge and Brawl Report

🍕🍕🍕 What is PIZZA? 🍕🍕🍕
As with most activities connected to Hive, and the crypto world in general, I discovered PIZZA because of Splinterlands. Also like most Hive connected activities I discovered a world of possibilities beyond what I expected. So what exactly is PIZZA?
1️⃣ PIZZA is a trade-able token that can be staked for rewards and tipping, used to purchase games or traded for other tokens.
2️⃣ PIZZA is also an active Discord community for gamers and creatives. (I personally frequent the foodies-lounge, splinterlands and rising-star channels)
What are you waiting for, come check out the PIZZA Discord and join in the fun 🎉


🐲 START PLAYING SPLINTERLANDS 🐲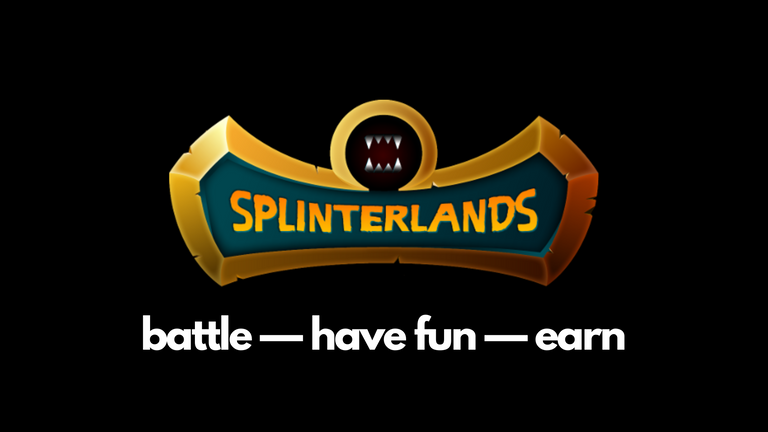 🐲 Splinterlands 🐲
---
Credits:
Thumbnail created by me at Canva
Lineup screen shots from Splinter Share
Thanks for reading!
---
---