The Salty Side of RNG... Cap'n Dingus Style... with EXTRA Salt (There's a LOT of profanity in this... NSFW?)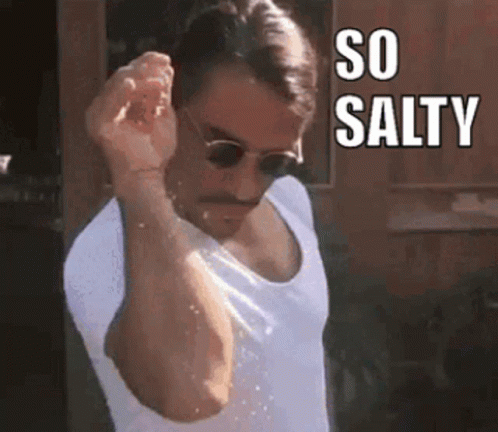 What's up Splinterlandians!
It's been awhile but your humble prose master, CaptainDingus is back with another one for your brain wallets.
Before you continue, I want to say two things:
There's more profanity in this piece than a 90 minute George Carlin comedy special... for the youngins - that means Daddy says a LOT of No-No words...

Tl;Dr is at the bottom... for all my erectile dysfunctional shitbags - go on, scroll down and see why I'm a whiny bitch without reading the good stuff I typed up to make you laugh at my plight... ya ungrateful swine... sometimes I swear I do this for nothing 😏
Today's topic took some considerable time for me to think about. I considered it for many days. I asked myself repeatedly: "am I being a whiny bitch?"
The answer I arrived at each time was "No. No, all things considered."
So let's talk about the Salty Side of RNG rewards and why I'm extremely frustrated.
Last week was a great week for many - THREE new cards were Airdropped to us! How badass is that?!
I for one, was pretty dang excited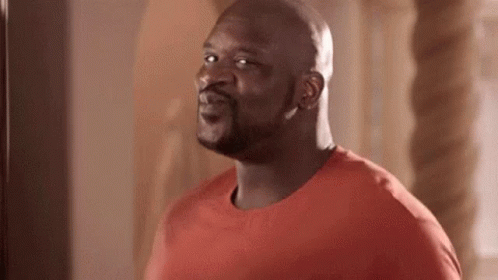 Over the course of the Presale and Phase II I had managed to get 3300 packs purchased!!
On the first set of Airdrops I received a GFL Baakjira and I was so thankful! It's all I wanted! I was guaranteed 11 minimum of each and all I wanted was ONE single GFL from my Airdrop (not one of each mind you)... and I was given it by the RNG Gods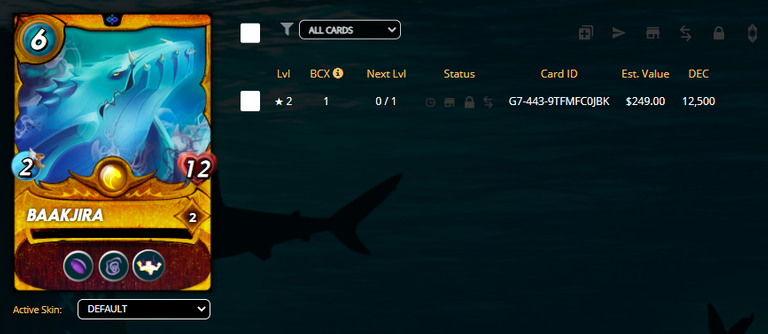 THAR SHE BLOWS!!! My very own Moby Dick --- FOIL. 😍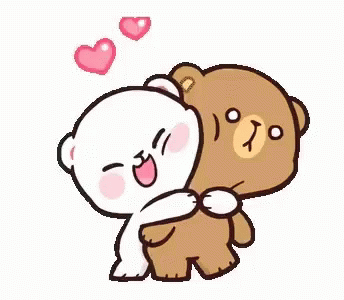 So this brings me to the SECOND Airdrop... and I'm SALTY AF... 😡
Before I dive into WHY I'm so fucking salty... I'd like to start with what I LOVE about RNG!
Here's the absolute BEST thing, hands down, second place isn't even close:
All the players in the Global Chat, Discord and even my Guildies who bought < 350 packs and weren't guaranteed even ONE Aidrop...
Every SINGLE one of those players who < 350 packs yet received a GFL Aidrop of Iza, Lira or Grum was ABSOFUCKINGLUTELY ECSTATIC about it!
First and foremost:
Congratulations - [grits teeth] "I'm so very happy for you".
So... why am I salty? Shouldn't I be thankful that I received the airdrops?
Yes... and I am... BUT I'M ALSO REALLY FUCKING IRRITATED AND HERE'S WHY:
After the 6,000,000 pack sells and the hype behind Grum is at a fever pitch, I go to FINALLY check my airdrops (after the delays) and I pray just to receive ONE GFL - AGAIN... not ONE OF EACH...
JUST. FUCKING. ONE. ---- Doesn't even matter WHICH ONE.
Open Lira... 9 Lira (9 guaranteed)... No biggie... gotta be one of the next two... RIGHT? 4% chance... out of 27 Airdrops...
I think to myself "yeah man, this is cool, no sweat"...
Moving forward... I Open Iza... 12 Iza (9 Guaranteed)... I think "heeeeeeey that's cool! I got a few extra... WOOOHOO!... I'll get a GFL Grum for sure!!"...
21 Airdrops in - 0 GFL... 4% chance...
Open Grum with GREAT EXPECTATION... 9 Grum (9 Guaranteed)...
NO. FUCKING. GFL.
Please see the security camera footage of me, below:
So that's THIRTY Airdrops... @ 4% chance... AND ZERO GFL's...
I'm now at 53 (56 inc Blight) Airdrops with just ONE. SINGULAR. GFL - my precious Baakjira.
Again - you might be thinking "Oh, Dingus... you silly goose... you should be SOOOOO thankful to get the Aidrops you did!"
Let me tell you why you're wrong...
First, I went on Discord to see what other people experienced - a sea of "I bought 100 packs and check out my GFL [Insert Airdrop]!!!!!" greeted me
When I expressed my issue, along with the fact that out of every 25 drops, YOU SHOULD BE FUCKING GUARANTEED A GODDAMN GFL...
I was met with smol brained replies along the lines of:
"You got discount on packs bro"
"Be thankful bro"
"Stop whining bro"
To which I like to kindly say: GET FUCKED 😡
Can you not POSSIBLY understand why, OH WHY... I am so salty????
I'll break it down for ya:
Because I bought THREE THOUSAND THREE HUNDRED PACKS (3,300) @ $4ea + Vouchers... AND...
I got SHAFTED by the fucking RNG system while others who bought 100 - 300 packs (like my Guildies - TWO OF THEM) were given GFLs on BOTH Airdrops rounds.
ALL of my Guildies have 2+ GFL Airdrops but I can't catch a second? GTFOH
I haven't bitched, whined or FUCKING MEOWED about how $SPS HAS FUCKING SHIT THE BED AND IS DOWN 80%... EIGHTY. FUCKING. PERCENT.
I'm in this for the long haul, I have faith, I enjoy the game... So I haven't even CHIRPED about the fact my investment is -80%
DEC? See above.

Card Values? SEE. ABOVE.

Oh yeah - those packs I bought for ~ $7 each... they're currently selling for UNDER THREE DOLLARS on Hive-Engine: < $3
That's - 50% too...
So while I have watched the fucking Splinterlands Ecosystem tank harder than a frat boi at a Christmas Social... the only thing I have done... like a good little Dingus... IS BUY MORE.
So while I sit here: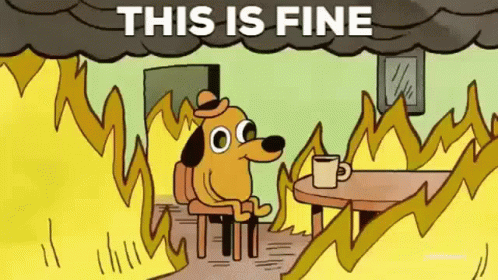 The ONLY thing I wanted... Literally, just like last round... The ONLY thing I wanted was ONE. FUCKING. GFL. Out of ALL THREE drops... Not one of EACH.
![untitled.gif](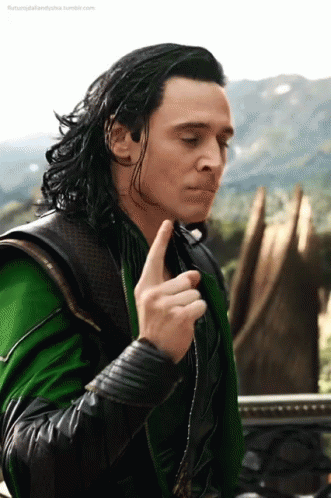 So yeah - I thought about it FOR A WEEK... Before I wrote this.
I personally think it's shitty af to see all these others who have invested 1/30 of what I have... getting these rewards while I get dickle.
(In my unsalted state... I'm quite happy for you... I'm sure I'll get 2 GFL's from the next drop and be right as rain)
However, after a week of thought and consideration...
This, to me, doesn't incentivize me (or others) to make any further large purchases... I mean... why would I? I should just invest a pittance and "gEt LuCkY bRo" like the rest?
But does shafting someone via RNG who invests a decently large amount benefit them? Nope, not really...
Does it benefit Splinterlands - The Company?
No! It certainly fucking doesn't! Of course they WANT to sell large amounts of packs - and while I understand 2,000 (2,400) packs isn't "a lot" to some... $14,000 is a lot of money to ME and to 90%+ of the rest of the WORLD...
(Math: 15m Packs divided by 3,300 purchased by me = 4,545... This means I purchased 1/4,545 of ALL THE PACKS... Out of 1M +/-Players... There could only ever be 4,544 OTHERS who made equivalent purchases (less because others have bought STUPID amounts of packs)
---- TL;DR pussies start here ----
So why does it feel like I got bent over a barrel and shown all 50 states... no lube?
Again... lemme break it down for ya:
Splinterlands Ecosystem (cards) down EIGHTY FIVE PERCENT (-85%)?
Fine. I'll buy the cheap cards and be happy about it.
$SPS Down EIGHTY PERCENT (-80%)?
Fine. I'll buy more SPS.
DEC Down SIXTY PERCENT (-60%)?
Fine. I'll. Buy. More.
Happy to have the opportunity...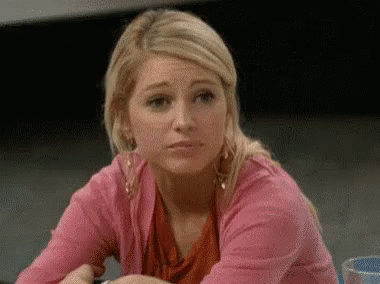 All of this AND the RNGods decided to F ME IN THE A???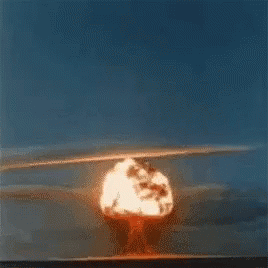 If you STILL can't see why I'm so salty... call Helen Keller and she'll explain it 🤷‍♂
Sorry this wasn't my usual upbeat post... I tried to make it funny-ish... but I'm just... whatever - you get it or you don't...
Fucking RNGesus -_-
Cheers 🍻,
PS - The Splinterlands RNGods better get their shit together and hook me tf up after this shitshow... 53 Airdrops and 1 GFL??? Nice 4% you got goin' on there bub... more like < 50% of that.
😡😡😡😡😡😡😡😡😡😡😡😡😡😡😡😡😡😡😡😡😡😡😡
---
---